Hotel des Arts
The Originals City
(Inter-Hotel)
As the son of restaurateurs, Geoffrey has been immersed in the trade for the past twenty years. With The Originals City, Hotel des Arts, Montauban, he meets the demand from a large number of customers and adds a new feather to his cap as an exceptional host. With help from his partner, Geoffrey is discreet and attentive: "You have to believe in your passion to truly enjoy it." This is what drives the owner day in and day out to provide guests with enjoyable moments in a friendly and family-oriented environment. Whether you're on holiday or a work trip, this 3-star hotel in Midi-Pyrenees serves high-quality meals at its restaurant. Located ten minutes from the Montauban city centre in Tarn-et-Garonne, it also offers elegant rooms, a relaxation room, meeting rooms, a terrace, unlimited Wi-Fi, and a private parking lot.
Meet the team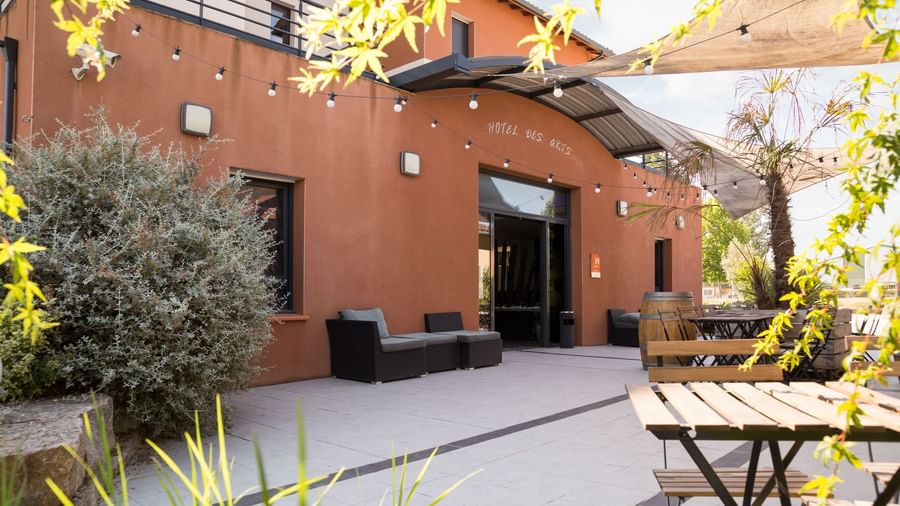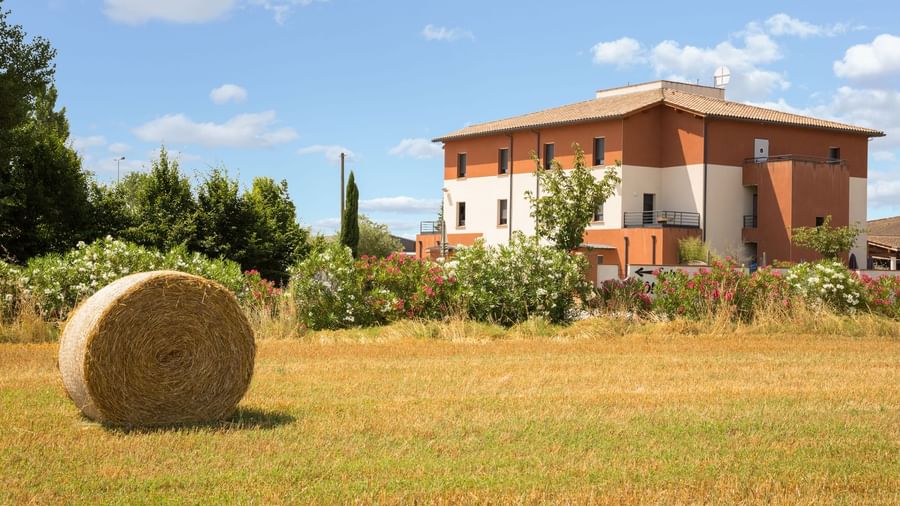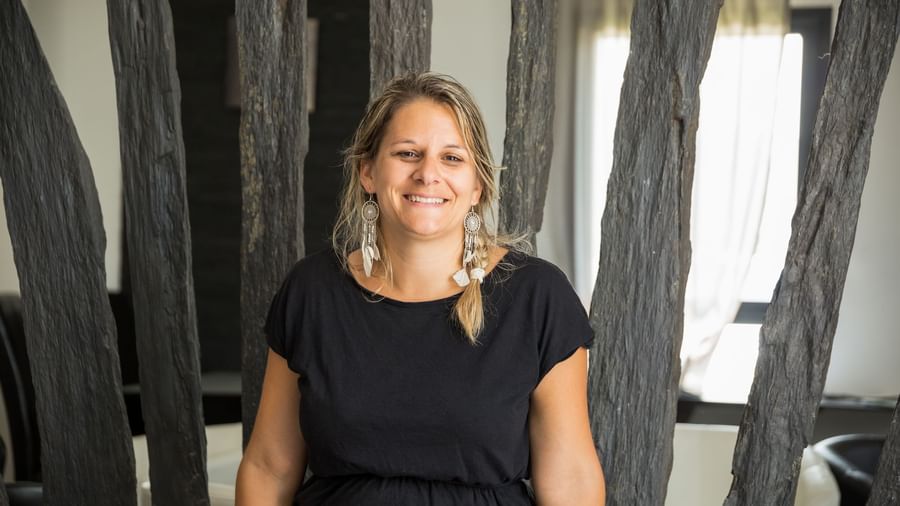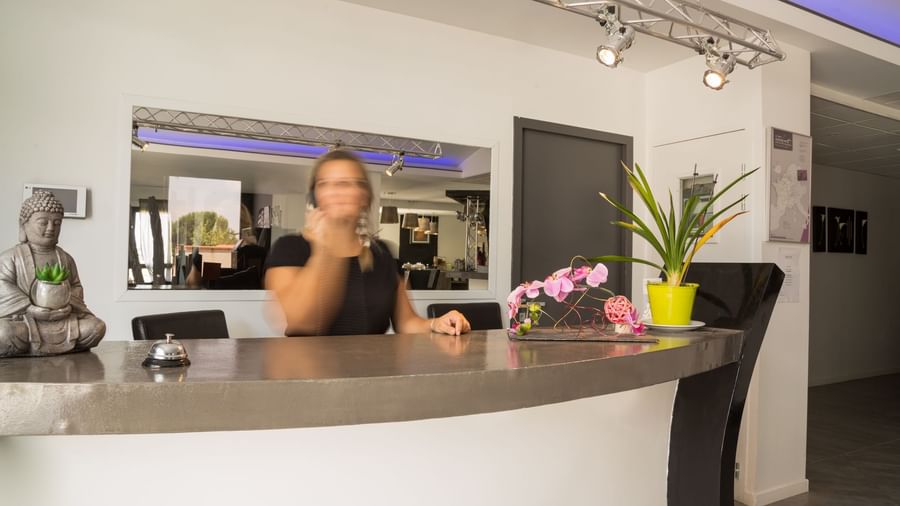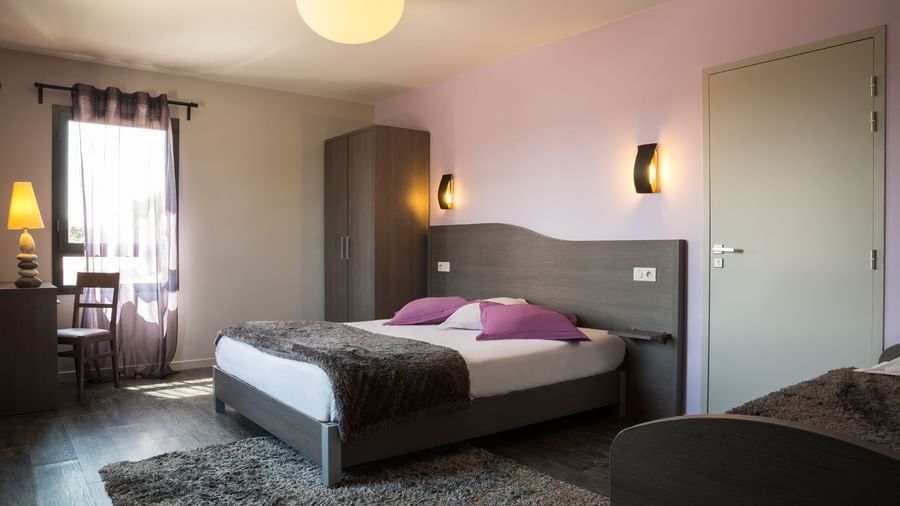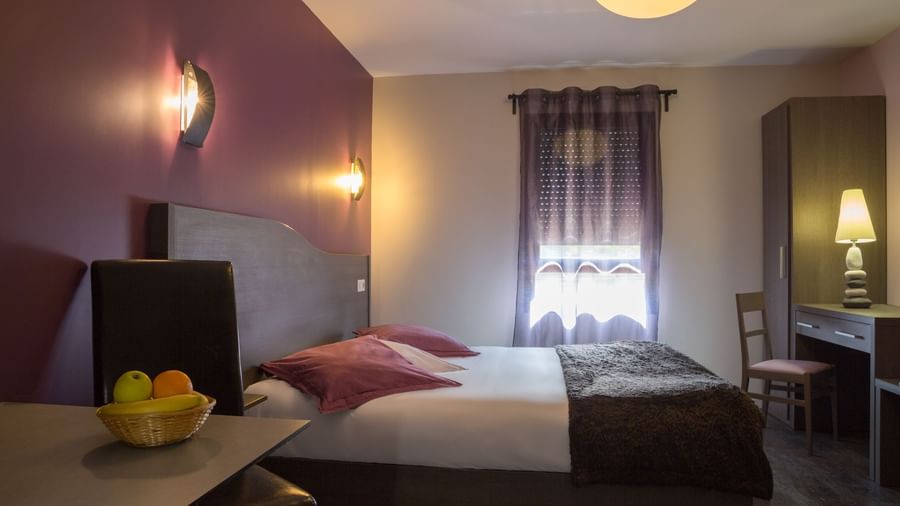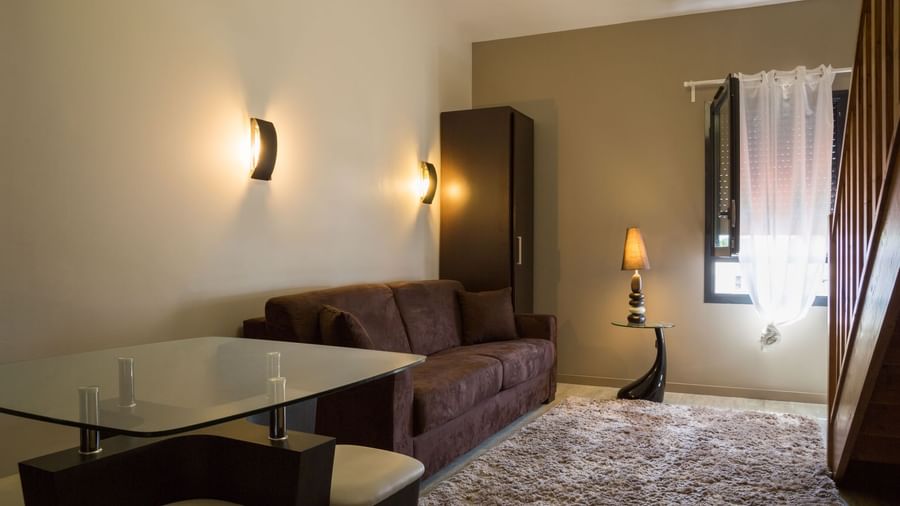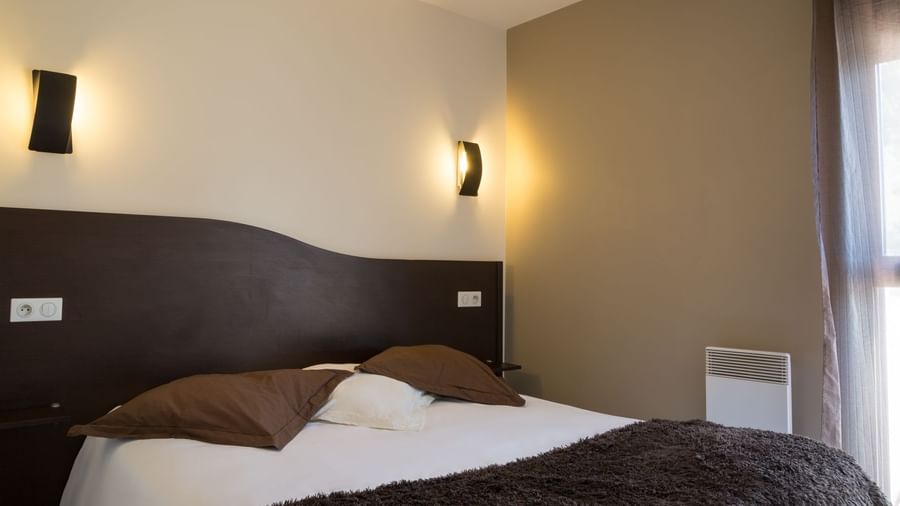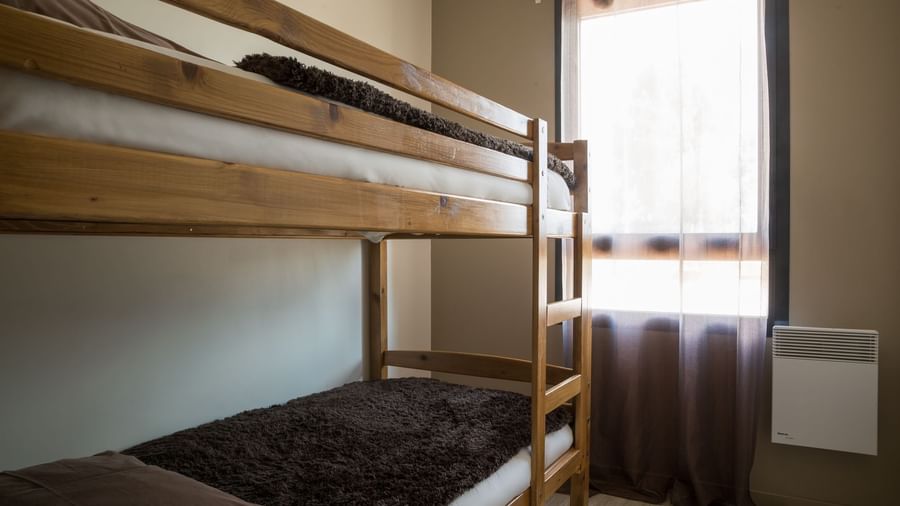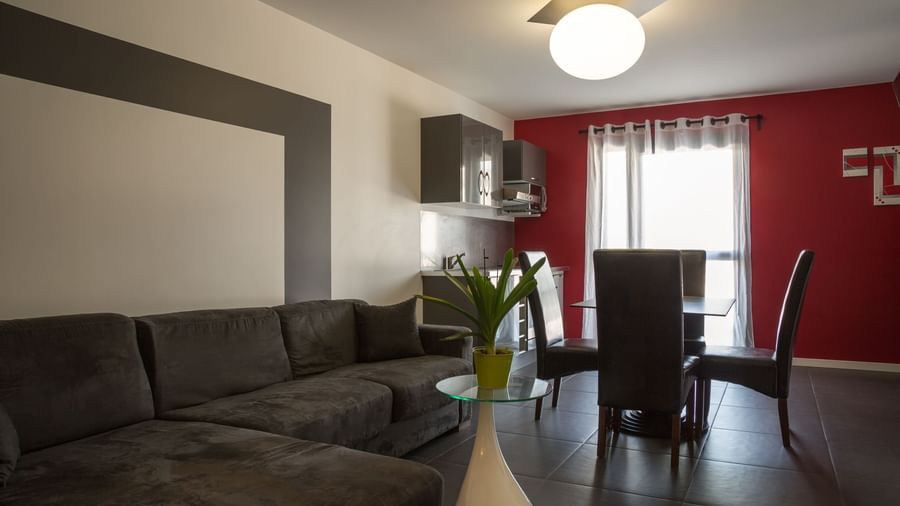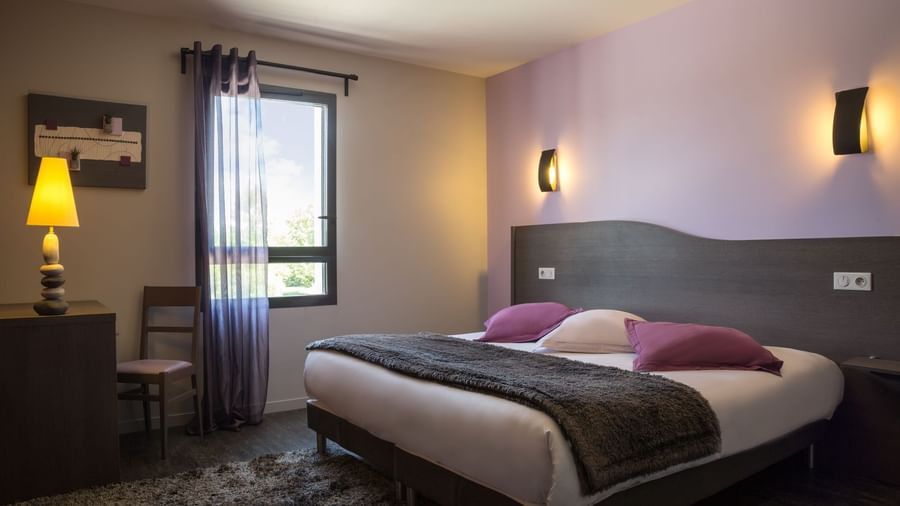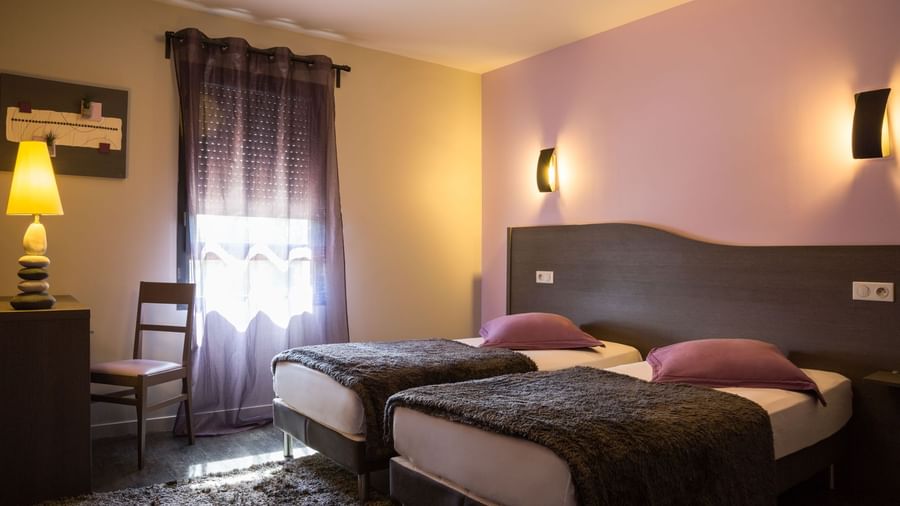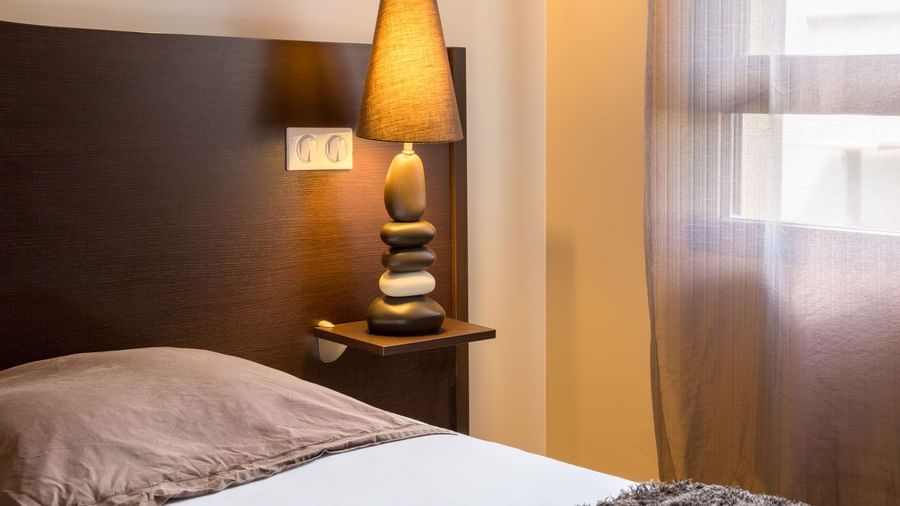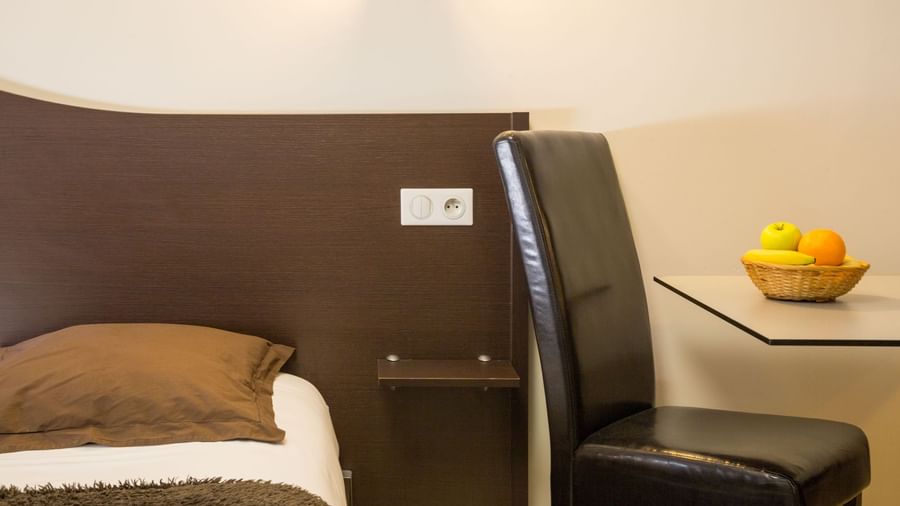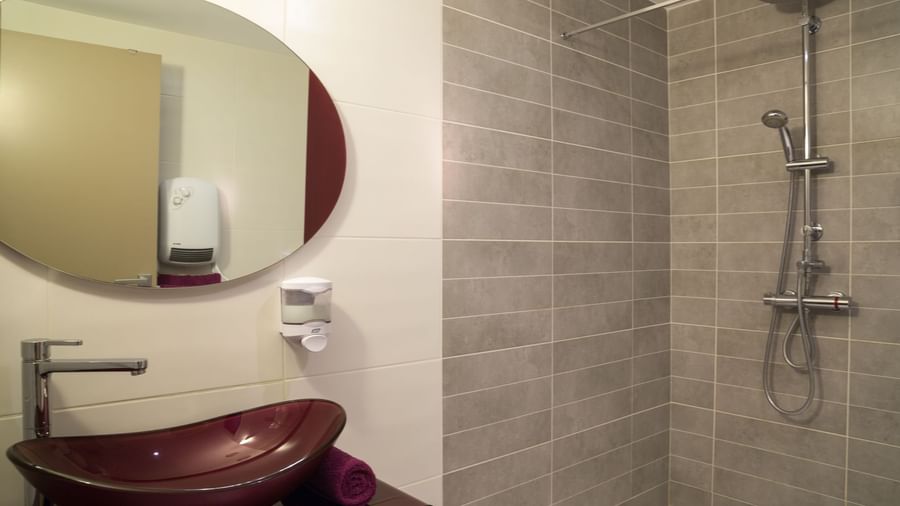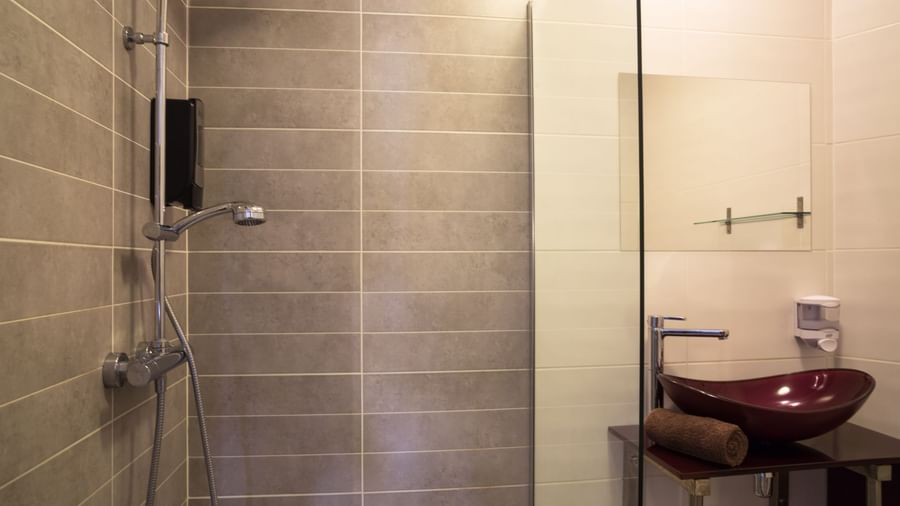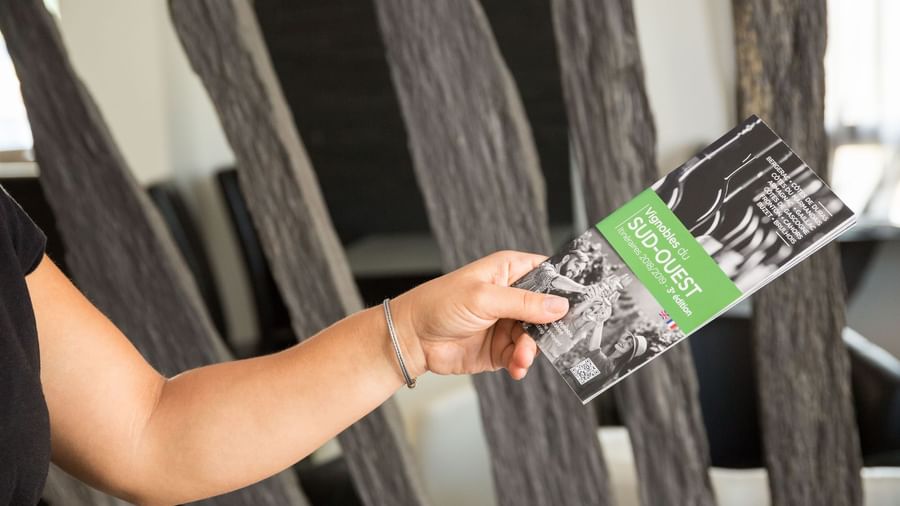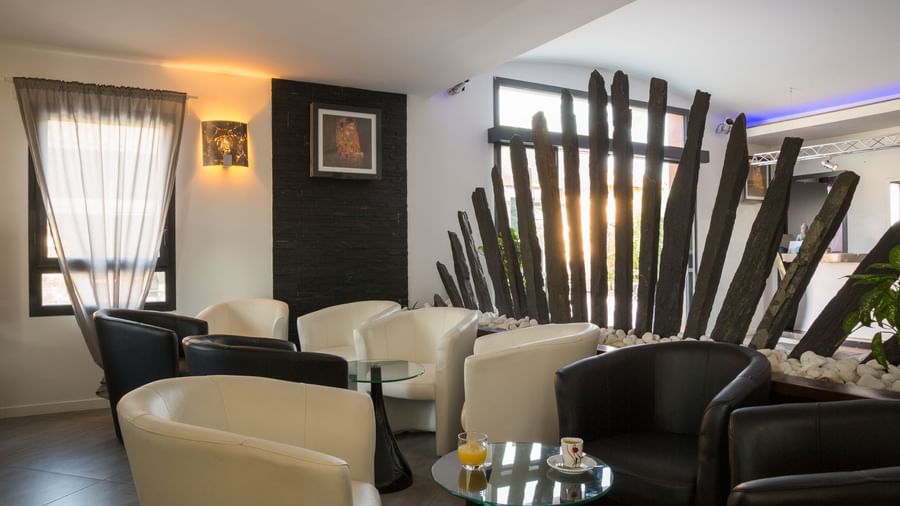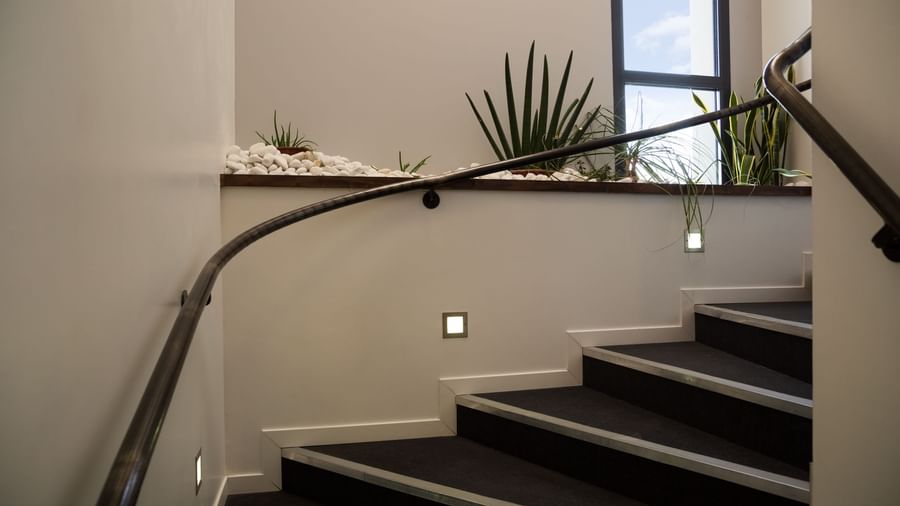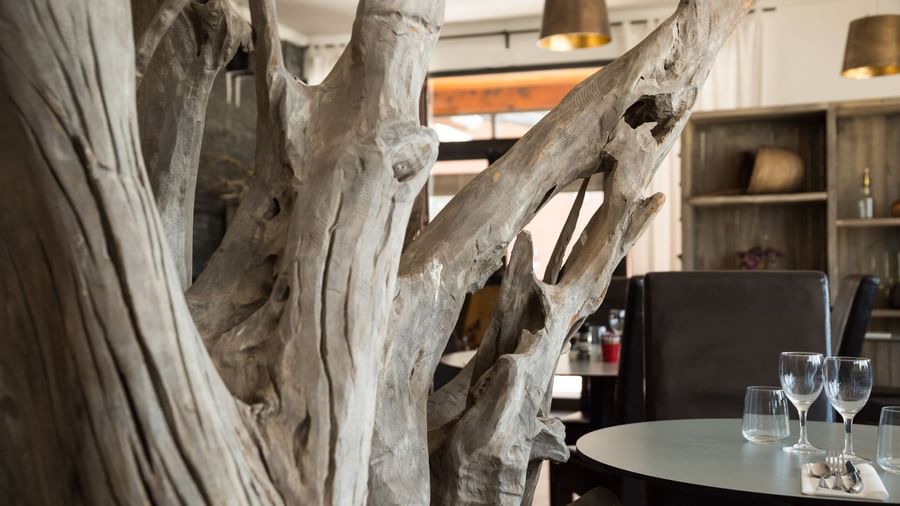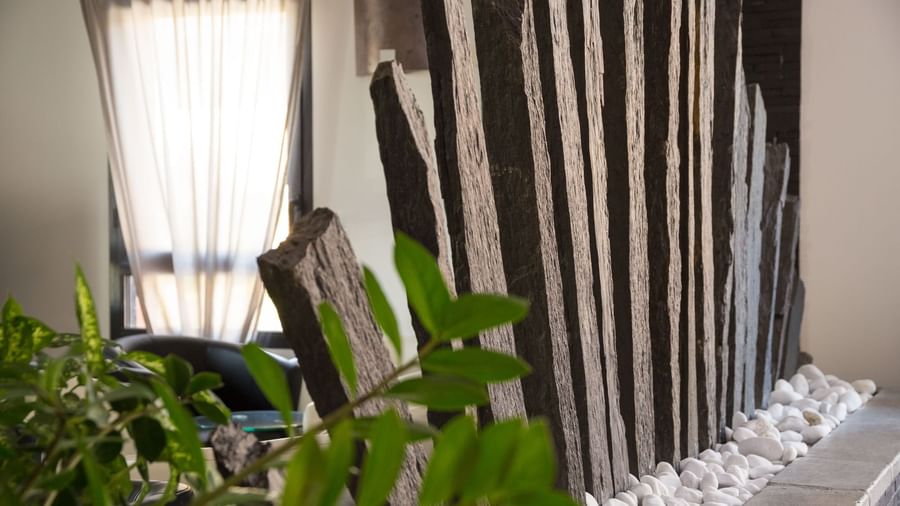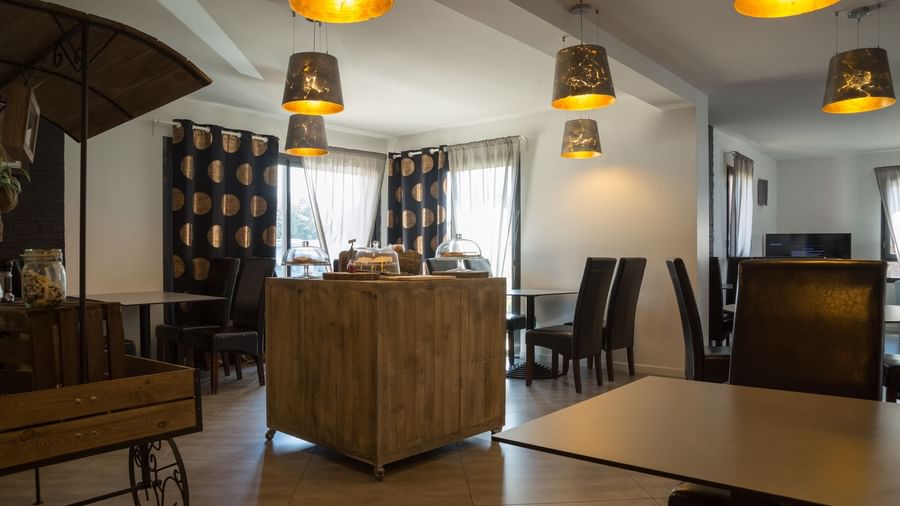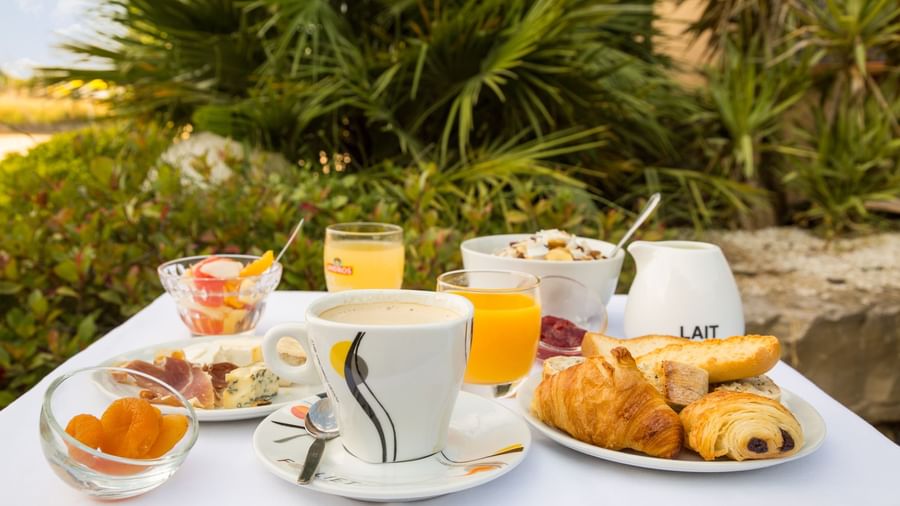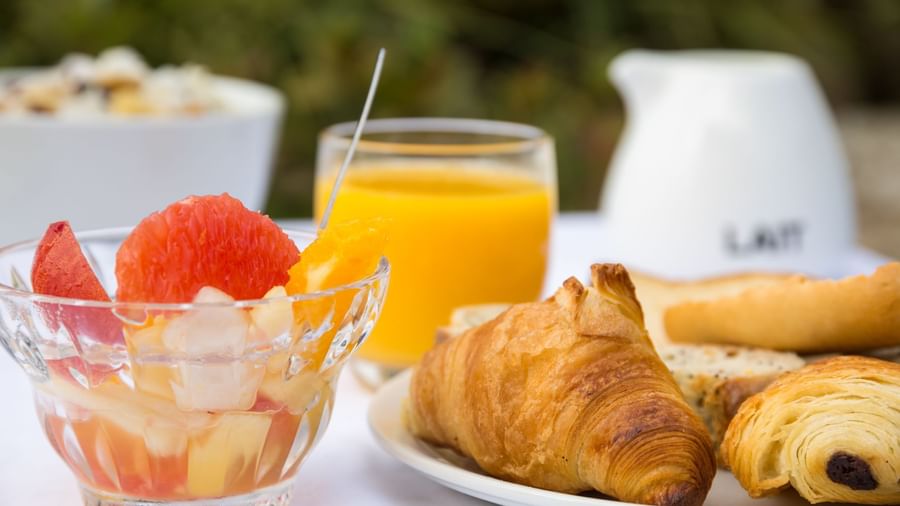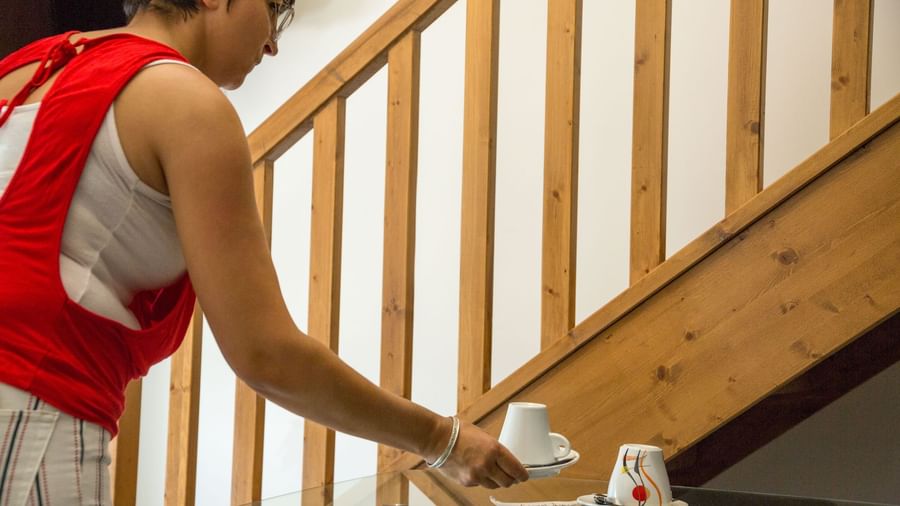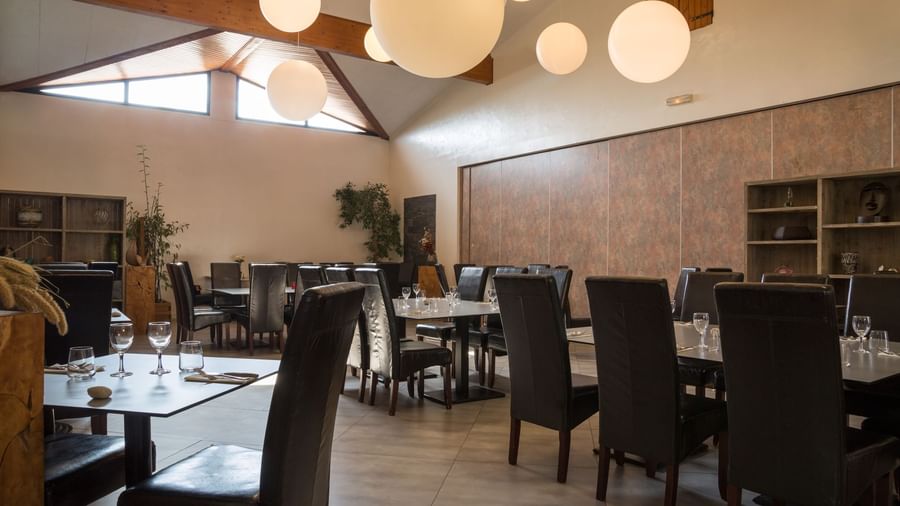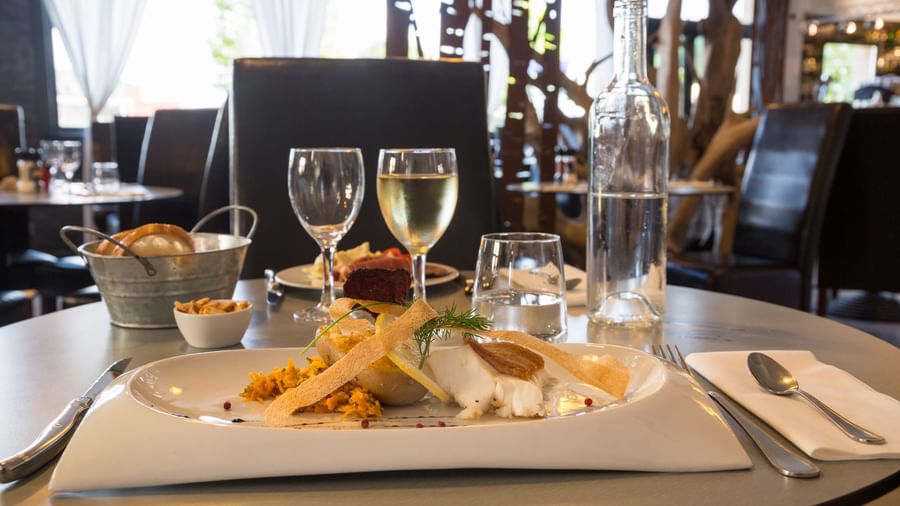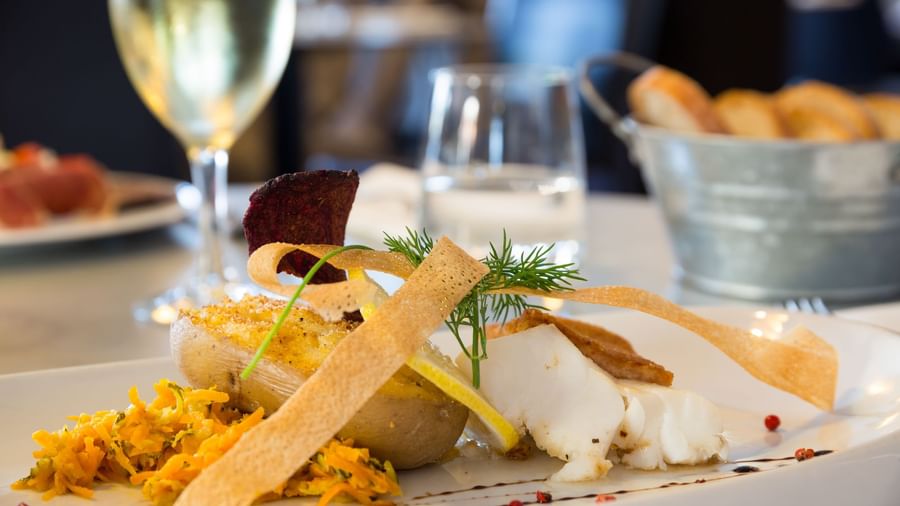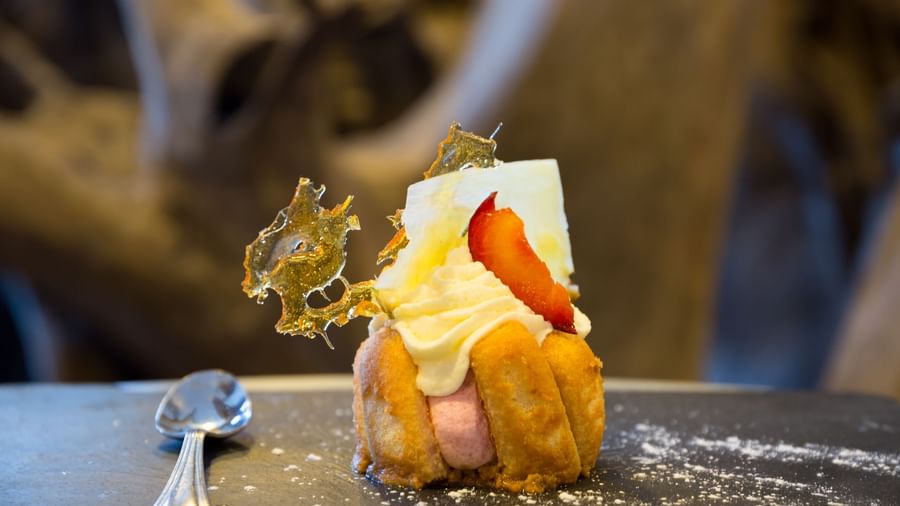 Health security

WiFi

Free hotel car park

Pets admitted

Restaurant

Bar
Rooms
The Originals City, Hotel des Arts, Montauban
The 22 rooms of The Originals City, Hotel des Arts, Montauban include double to quadruple rooms as well as apartments with a kitchenette, living room, and private deck for 2-6 people. The hotel's comfortable and spacious rooms meet the needs of all types of guests. Featuring modern and carefully selected decor, they are equipped with air conditioning, a bathroom with a shower or bathtub, a desk, a flat-screen TV, a telephone, free Wi-Fi, and wake-up call service.
Air-conditioned room
Non smoking room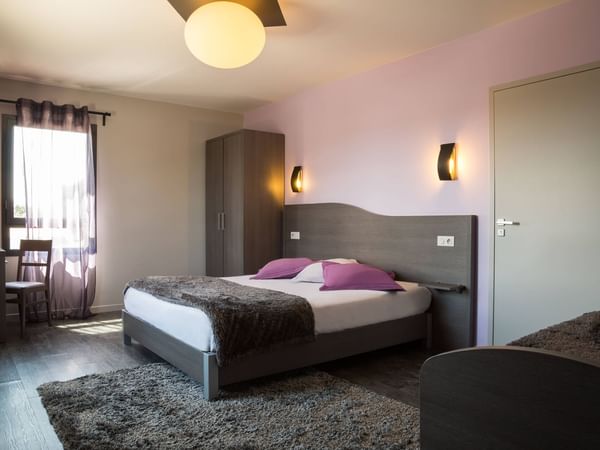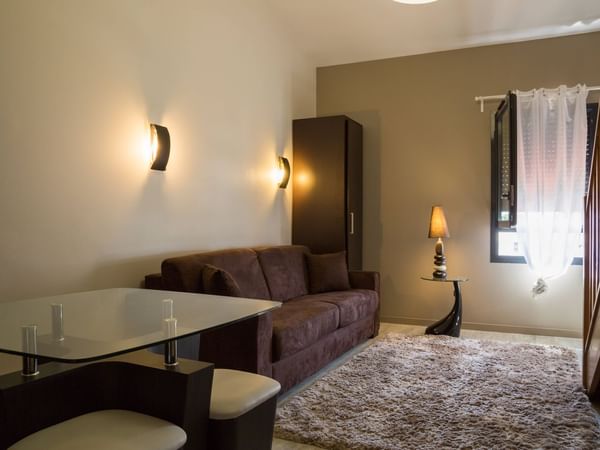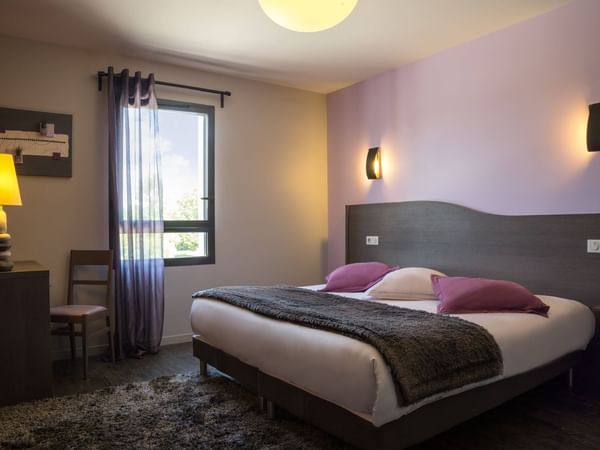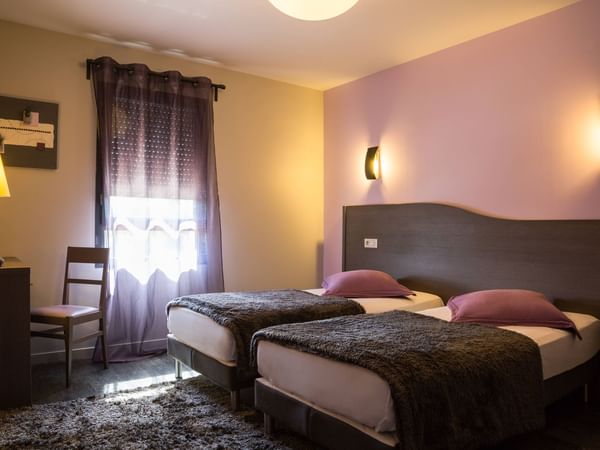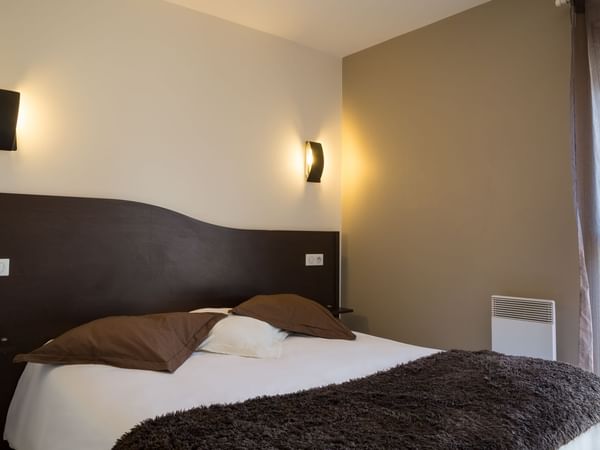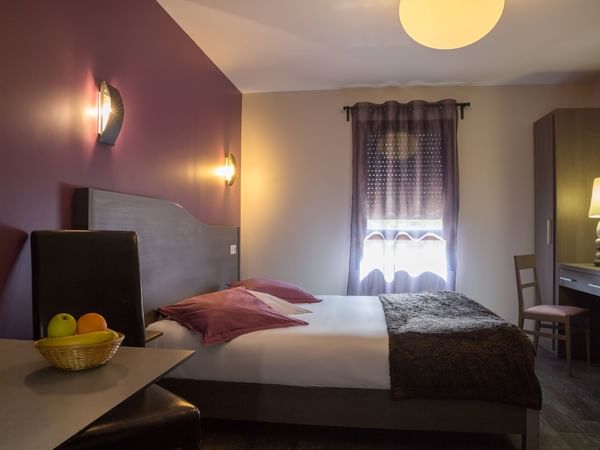 HOTEL INFORMATION
Check-In: 14h00
Check-out: 12h00
The Originals City, Hotel des Arts, Montauban
60 Route de Montricoux 82800 Nègrepelisse, France
DON'T MISS THIS MONTH'S OFFERS!
Start planning your next getaway with our latest travel packages and exclusive hotel discounts.
Breakfast is included in the price of the room.
With the Half Board offer, breakfast and dinner are included in the price of the room.
Go on holiday in complete freedom at a reasonable price.  And if you have any unforeseen circumstances, you can change or cancel at any time.
Book 30 days before your arrival and get a discount up to 25% on the price of your room to enjoy the best of local life.
With the Family Offer, the price includes breakfast for adults. The child's breakfast is free of charge.
Dining
The Originals City, Hotel des Arts, Montauban
At The Originals City, Hotel des Arts, Montauban cuisine is an institution. The hotel's passionate chef serves up regional and traditional dishes in a gourmet bistro style with carefully selected ingredients sourced from local producers. Every morning, the staff prepares a generous and varied breakfast with sweet and savoury products guaranteed to suit everyone's tastes. The selection includes pastries and hot drinks, homemade jams, cold cuts, regional cheeses, and a number of other delicacies.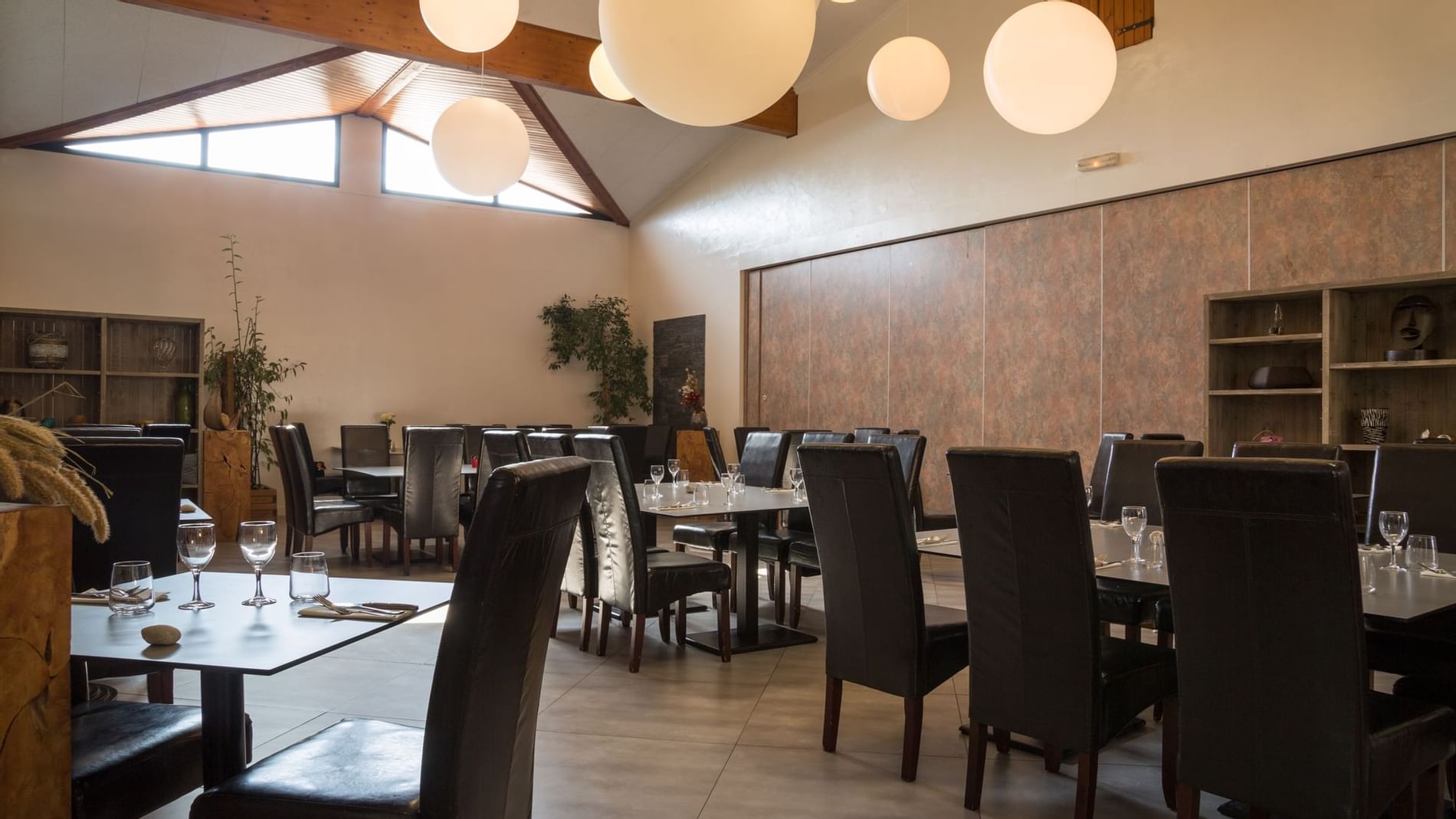 LES GOURMANDISES RESTAURANT
The restaurant makes up the heart of this 3-star hotel and has been delighting lovers of fine dining since 2003 in its elegantly decorated room. The chef's menu features authentic, lovingly prepared dishes. Between the house foie gras, locally produced meats, and regional wines, you'll love discovering the many different flavours of this wonderful region.
MEETING ROOM
To help organise professional events for companies and associations, The Originals City, Hotel des Arts, Montauban offers meeting rooms. Your staff can hold meetings, conferences, brainstorming sessions, classes, and other trainings in a beautiful setting that's geared towards productivity. All rooms can be arranged to suit your needs and are equipped with a projector, flipchart, a microphone and speaker system, and tables and chairs.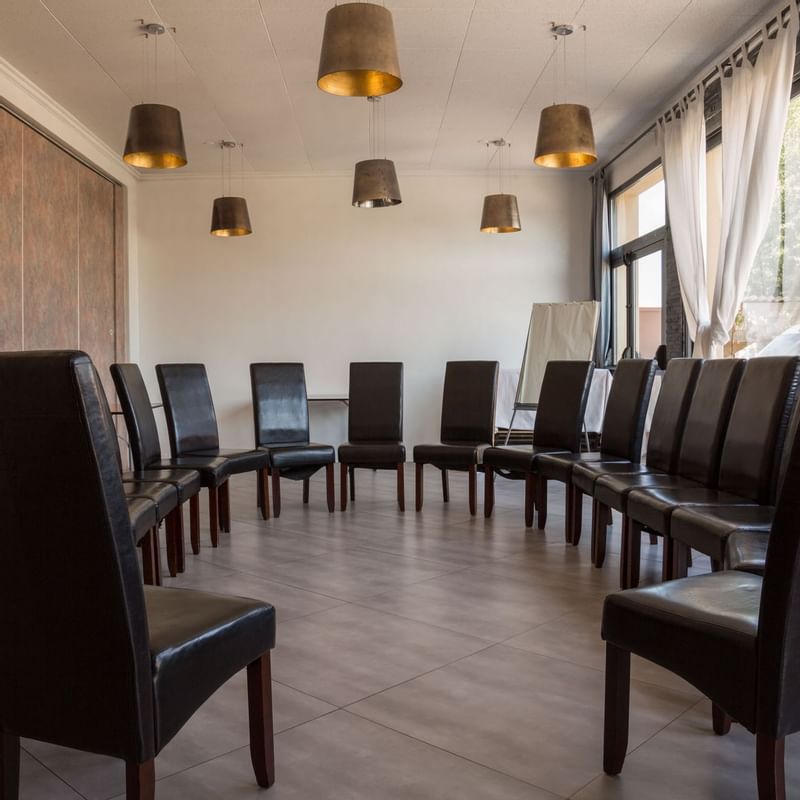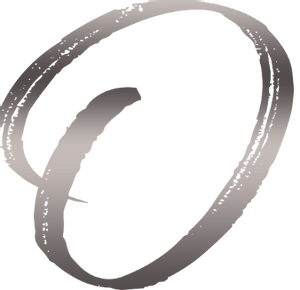 Meet our hoteliers
Meet Geoffrey and Mélisande and enjoy his 3-star hotel in Négrepelisse
"The entire team is ready to delight your taste buds and meet your every need to make sure you have an unforgettable stay. "
Explore our hotels nearby
The Originals City, Hotel des Arts, Montauban