Beautiful walled cities to explore in Brittany
Beautiful walled cities to explore in Brittany
Discover the history of Brittany when you step into its walled cities. These fascinating settlements will take you on a journey back in time. The Originals Hotels presents your guide to exploring historic Brittany. Unlock our Smooth Rate and stay at The Originals Hotels at the best price!
Saint-Malo: a pirate adventure
Saint-Malo was known as a haven for pirates, who largely lived within the Intra Muros district inside its thick walls. You can climb the ramparts, some of which date all the way back to the 14th century, and enjoy spectacular views over the city. History buffs will find several forts to visit, the best being Petit Bé Fort, which was built in 1695.
Dinan: a trip through time
In Dinan's bustling old town, with a very rich history it feels like time has stood still. Half-timbered houses will transport you back through the centuries. If you're feeling energetic, climb the 150 steps to the top of the Tour de l'Horloge, where you'll enjoy the best views of this historic town.
Vannes: butterfly centre
A great family destination, plenty of things to do, Vannes is the perfect mix of history and modernity. After going for a walk around the ramparts, visit the Jardin aux Papillons, home to hundreds of spectacular, colourful butterflies. There's also a tropical aquarium that the kids will love.
Guérande: intriguing landscapes
Want something different? Guérande is set close to salt marshes and peat bogs. You can learn about the gourmet salt industry at Terre de Sel, but if you'd rather explore the history, there's a museum downtown all about how the town grew. It was fortified in the 14th century, and today the walls still completely encircle the town.
Concarneau: perfect for summer
The ville close of Concarneau is the fortified town centre. The walls encircle just a small area, where you'll find charming, old-fashioned shops and restaurants. When you've finished walking around the ramparts, be sure to explore the rest of town - and don't forget to eat some locally-caught tuna in the bustling port.
Where to stay in Brittany
The Originals Boutique, Hotel Vannes West is ideal for exploring Vannes. Its relaxing spa will allow you to chill out after a busy day of immersing yourself in Breton history.
Looking for hotels in Saint-Malo? The Originals City Hotel Belem, Saint-Malo is surrounded by traditional Breton houses - but its interiors are thoroughly modern. You'll love the whirlpool tubs and massaging showers, just what you need for relaxation and comfort.
Visitors to Dinan who want something special should try The Originals Boutique, Hotel du Château, Dinan. This historic hotel in Dinan, set in a breathtaking building, is ideal for exploring the town and the surrounding Emerald Coast.
End Of Article
2
HOTELS SELECTED FOR YOU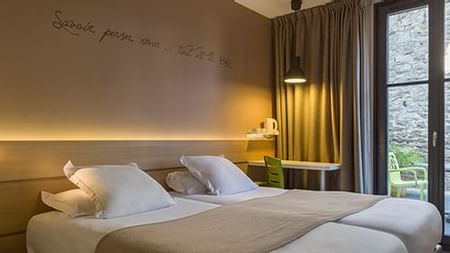 Dinan , France
The Originals Boutique,
Hotel du Château, Dinan

(Inter-Hotel)

6, rue du Château, 22100 Dinan See on map
WiFi

Bycicle premises

Pets admitted

Garage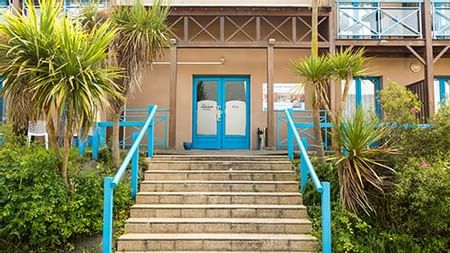 Saint-Malo , France
The Originals City,
Hotel Belem, Saint-Malo

(Inter-Hotel)

Rue de la Grassinais 2, rue de la Croix Raux, 35400 Saint-Malo See on map
WiFi

Free hotel car park

Bar

Non smoking room
Subscribe to our newsletter to receive our latest offers
SUBSCRIBE