Best Spa Hotels in France
Best Spa Hotels in France
If you're in need of a bit of relaxation and pampering, what you require is a spa holiday. France's luxury spa hotels offer some of the best facilities in Europe, with pools, saunas, massage parlours and much more. If you're looking to ease the strain, let us offer you some tips!
Unlock our wellness experience now at The Originals Hotels!
France's Spa Hotels
For hundreds of years, we've known the healthy glow that comes from fresh water. France's spa towns developed to encourage bathing in natural mineral water springs. Soon, additional resources were added to promote wellness experiences like massage and sauna, and the French spa hotel developed into a must-visit attraction for European travellers.
These days, hotels with spa facilities can be found across France's regions, so you can combine your health and relaxation with other activities. Whether its wine and cuisine or hill-walking, you're sure to find a spa in France to suit you.

What Kind of Spa Facilities can I Expect?
A modern hotel equipped with a spa offers you several types of treatment and relaxation. A swimming pool and sauna are standard and both excellent for enhancing your wellbeing. Often pools are fitted with hydro-massaging jets to help restore your muscle condition. A great example is Grand Hotel de Courtoisville - Piscine & Spa, The Originals Relais, which has just such facilities to help you unwind in beautiful St Malo.
Additionally, spa hotels often have Turkish bath facilities, or a hammam. And besides water-based wellness, you'll also find massage rooms, gyms and beauty treatments available. Domaine de la Courbe, The Originals Relais, in Pays de la Loire, is excellent in this regard, with its sauna, steam room, cardio training studio, multi-sensory treatment cabin, affusion showers, balneotherapy cabin and more!

Other Spa Hotels to Consider
We have plenty of other spa hotels to suit you as well. If you're thinking of visiting Brittany, try LeCoq-Gadby Hotel & Spa, The Originals Relais in Rennes. It might be in the city, but once inside you're in a different world and the hotelier, Veronique, has her own range of specialist cosmetics.
Or, in central France, visit Hôtel & SPA du Domaine des Thômeaux, The Originals Relais in Mosnes. It has an oriental themed spa for intense relaxation and recovery with expert beauticians on hand.
Don't you need some rest and recovery? Well, at The Originals Hotels, we like to think we can offer you some of the best facilities around, so what are you waiting for?

2
HOTELS SELECTED FOR YOU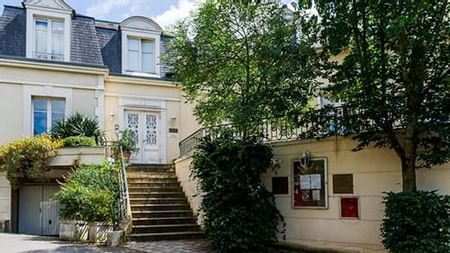 Rennes , France
LeCoq-Gadby Hotel & Spa,
The Originals Relais 158 Rue d'Antrain, 35700 Rennes
See on map
WiFi

Fitness room

Bycicle premises

Free hotel car park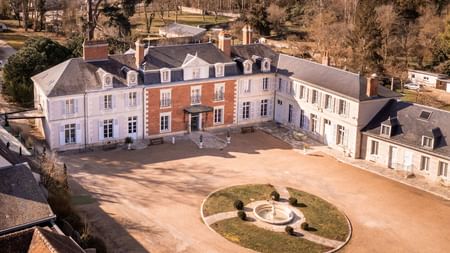 Mosnes , France
Hôtel & SPA du Domaine des Thômeaux,
The Originals Relais

(Relais du Silence)

12, rue des Thômeaux, 37530 Mosnes See on map
WiFi

Fitness room

Air-conditioned room

Free hotel car park
Subscribe to our newsletter to receive our latest offers
SUBSCRIBE