Book hotel accommodation for a Christmas shopping experience to French Markets.
As the nights draw in and the weather gets colder, you might be planning for the winter. Have you considered the Christmas Markets in France? With a wealth of natural produce, crafts and traditions, France's markets offer something really special for the festive season. Luckily, we have some great recommendations for France Christmas packages. Read on to discover more!
Unlock now our smooth rate offer and enjoy a memorable stay at the Originals Hotels!
Christmas shopping in France
France has a fine tradition of market shopping. Each town or city has its own special flavours. At Christmas time, things get even more special, with seasonal foods, handmade gifts and decorations. There's plenty of singing too!
The German-inspired markets of the eastern regions are especially appealing. Strasbourg, for example, has one of the oldest Christmas markets in Europe. It's well-known for its huge Christmas tree and mulled wine. You'll also find Bredele, the famous Alsatian Christmas cakes and biscuits that make perfect gifts.
Taste the festive cheer
Nearby Colmar is pretty special too, as the old town is lit up with decorations and songs. Colmar's medieval architecture is amazing at any time of year, but at Christmas, it's really magical! With markets like these, you can take your pick from dozens of stalls showcasing local crafts and delicacies.
If you want a break from the markets, you can also catch some mountain air in the Vosges Forest. Also, wherever you are in France, you're never far from a vineyard. There's no need to let the cold weather deter you from a tipple!
Where to stay
We have some splendid hotels near France's Christmas markets. For the traditional markets of Alsace, you can't do better than The Originals Boutique, Hotel Bristol, Strasbourg Station Centre or The Originals Access, Hotel Colmar Train Station. Each of these hotels offers you comfort and hospitality for your market adventures.

Of course, you shouldn't forget Paris, and all the festivities the metropolis has to offer. We recommend booking a stay at The Originals Residence, Le Monde Paris Ivry. Its central location makes it ideal for the popup seasonal markets.
We're sure you'll find some festive cheer when you visit France for your Christmas shopping. Why not book today?
3
HOTELS SELECTED FOR YOU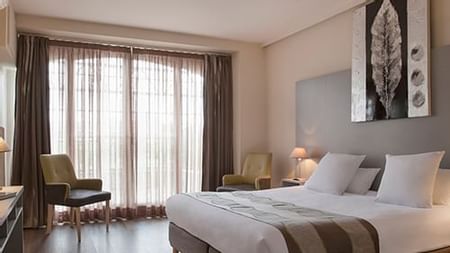 Strasbourg , France
The Originals Boutique,
Hotel Bristol, Strasbourg Station Centre

(Inter-Hotel)

4 Place de la Gare, 67000 Strasbourg See on map
WiFi

Air-conditioned room

Bar

Lift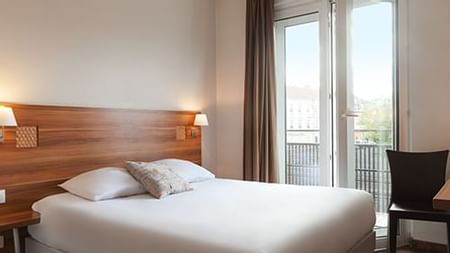 Colmar , France
The Originals Access,
Hotel Colmar Train Station

(P'tit Dej-Hotel)

2, rue des Trois Épis, P'tit Dej-Hotel Colmar See on map
WiFi

Bycicle premises

Pets admitted

Garage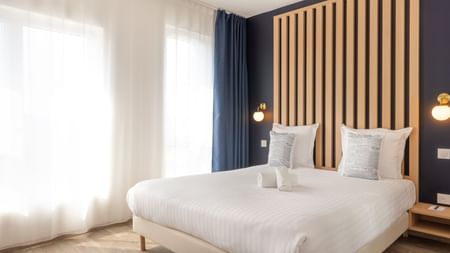 Ivry-sur-Seine , France
The Originals Residence,
Le Monde, Paris Ivry Confluence 5 Allée Jacques Laloe, 94200 Ivry-sur-Seine
See on map
WiFi

Bycicle premises

Pets admitted

Fee-paying hotel car park
Subscribe to our newsletter to receive our latest offers
SUBSCRIBE