Discover 3 amazing places to visit near Disneyland Paris
Discover 3 amazing places to visit near Disneyland Paris
If you're feeling wiped out after Space Mountain, you might be wondering what else to do near Disneyland Paris. In fact, there are plenty of hidden gems in this part of France that can make your holiday even more exciting. Check out The Originals Hotels' guide to the best things to see and do nearby and unlock our Smooth Rate and stay at the best price!
Take a trip to the Middle Ages in Provins
You've seen the fairytale architecture at Disneyland - now check out the real thing! This incredibly well-preserved medieval fair town looks almost exactly the same as it did hundreds of years ago. Climb the 12th century Caesar's Tower for remarkable views of the countryside. For more magic, visit in June for the historical re-enactments and exciting shows of the Les Médiévales festival.
Stay at The Originals Residence, Demeure des Remparts, Provins. These holiday apartments come with their own kitchenette, but there's a bistro on site if you don't feel like cooking. The lounge bar, located in a 12th-century cellar, has an unrivalled atmosphere.
Discover Vincennes and its castle
For the most exciting château near Disneyland Paris, head to Vincennes. This imposing medieval fortress was once used as a prison, housing infamous historical figures such as Fouquet and the Marquis de Sade. It has also been used as a military base to defend and protect the French capital. You can climb the turrets and explore the interior, where you'll find a museum all about the castle's fascinating history.
The Originals City, Hotel Paris Est, Rosny makes a great place to stay nearby. This modern, comfortable hotel also offers a generous continental breakfast to fill you up in the morning.
Visit the cosy Meaux
The town of Meaux is another of the best places to visit near Disneyland Paris. It boasts a riverside beach as well as a number of great museums. History buffs can't afford to miss the Museum of the Great War, with 65,000 exhibits about World War I. If that's not your thing, why not visit the House of Brie to learn all about France's most famous cheese?
You can stay in the modern, cosy rooms at The Originals City, Hotel Marne-la-Vallée Est, Meaux. Here you'll enjoy a warm welcome, a lavish breakfast, and incredibly comfortable bedding to whisk you off to sleep.
End Of Article
2
HOTELS SELECTED FOR YOU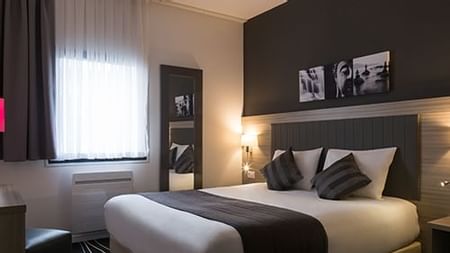 Villenoy , France
The Originals City,
Hotel Marne-la-Vallée Est, Meaux 27 Rue Jean Pierre Plicque, 77124 Villenoy
See on map
WiFi

Free hotel car park

Pets admitted

Bar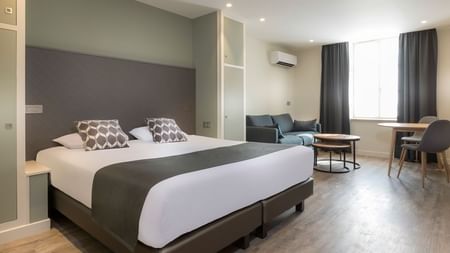 Provins , France
The Originals Residence,
Demeure des Remparts, Provins 13 Rue Saint-Jean, 77160 Provins
See on map
WiFi

Bycicle premises

Air-conditioned room

Free hotel car park
Subscribe to our newsletter to receive our latest offers
SUBSCRIBE