Enjoy a long golfing weekend on the Côté d´Azur
Enjoy a long golfing weekend on the Côté d´Azur
Nestled at the foothills of the Préalpes d'Azur, Hôtel Golf Château de la Bégude is one of France's best-placed golf retreats. Here, you can explore the peaceful Alpes-Maritimes region and play golf in France from the comfort of your hotel.
Unlock our exclusive offers and get the best deal at The Originals Hotels website!
Play golf in France at Hôtel Golf Château de la Bégude
Golf holidays in the South of France are among the best in the country. Flanked by mountain scenery and glittering coasts with a pervading atmosphere of tranquillity, follow a heavy day on the course with fine dining, spa, and swimming pool dips. Hotel Golf Château de la Bégude is a magnificent 17th-century chateau hotel with 220 hectares of splendid grounds. Its 41 rooms are spread across numerous buildings, boasting a delicate touch in a thoughtful Provençal style. In the sizzling heat, a cooling afternoon at the outdoor swimming pool delivers gorgeous views of the region.
The hotel's 18-hole golf course is a treat for all handicaps. With hilly sections, century-old forests, and touches of Roman antiquity on the landscape, it provides an excellent challenge for the most demanding of golfers. The romantic scenery and private terraces alone make it one of the best golf breaks for couples in France. There is also plenty on your doorstep, like the fragrance capital of Grasse where you can visit expert perfumers like Fragonard.
Discover the Côte d'Azur with golf in France
La Bégude is a gateway to the Mediterranean Coast, just 30 minutes' drive from scenic Antibes and the famed Promenade des Anglais of Nice. Antibes' old town remains a lively haven of traditional Riviera charm. You can trace this region's artistic and literary heritage in the old haunts of Graham Greene and Max Ernst or simply get your fill of Pablo paintings at the Musée Picasso. Historic Nice also makes a delightful day trip with its stellar museums and five-star food.
Active holidaymakers can discover wondrous and wild nature at Parc naturel régional des Préalpes d'Azur. This craggy park overlooks the golf course and boasts a treasure trove of hiking trails and glittering rivers. Canyon rafting, horse riding and sea canoeing can fill your long weekend before indulging in the hotel's much-loved brasserie.
Enjoy a long weekend away at one of the best golf courses in the South of France, surrounded by good wine, food, and company. Book Hôtel Golf Château de la Bégude.
1
HOTELS SELECTED FOR YOU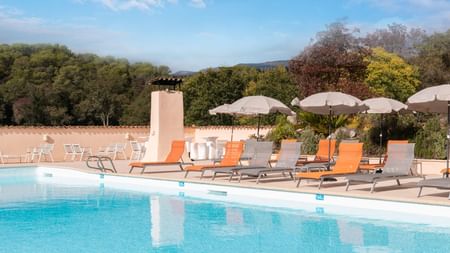 Opio , France
Hôtel Golf Château de la Bégude ,
The Originals Collection Route de Roquefort, 6650 Opio
See on map
WiFi

24h access by automatic teller

Bycicle premises

Air-conditioned room
Subscribe to our newsletter to receive our latest offers
SUBSCRIBE