Enjoy the winter sun in the South of France and discover its seasonal festivals
Enjoy the winter sun in the South of France and discover its seasonal festivals
Escape to the South of France this winter to experience a treasured coastline, roaring festivities, and spellbinding cultural attractions with fewer crowds. Bustling local fairs and carnivals provide a once-a-year backdrop that is not to be missed during your next Originals Hotels stay.
Unmissable winter festivals in the South of France
The Cote d'Azur may be renowned for its suave summertime allure, but winters bring a new kind of magic. As the warmest region of France, you can expect mild weather that is perfect for museum hopping, coastal walks, and sweeping seaside sunsets. Cities like Cannes and Nice are at their quietest through January, the perfect time to explore their art museums. Seasonal attractions include the Route du Mimosa, a 130 km scenic route that takes in blooming mimosas from Bormes-les-Mimosas to Grasse, the perfume capital.
In Menton, the annual Fête du Citron is a carnival that starts in mid-February and sees parades of eye-catching yellow floats to commemorate the city's citrus heritage. Expect plenty of lemon-based concoctions to celebrate the humble lemon. Some of the world's most important Carnival events take place in the South of France to mark Lent. The carnival in Nice has been running since 1294 and sees iconic paper-mâché floats designed around a chosen theme. The city bursts with colorful energy, offering delectable street food and fragrant lavender to match the comical floats.
Find the best places to stay in Nice and Cannes
Stay at the heart of the winter festivities with well-placed accommodation near Cannes. The central Hotel des Orangers is in the heart of historic Suquet, a short stroll from the coast. Guests are treated to warm Provençal interiors and a delightful bar. For a more rural stay, choose Hôtel Golf Château de la Bégude, a scenic 17th-century country manor hotel on the Mimosa Route. The estate is packed with services, from an upscale restaurant to a tapas bar and sports facilities.
Situate yourself east of Cannes along the coast in Antibes with Les Strélitzias, a pretty beach-view hotel with gardens, fitness facilities, and a bar. For a convenient place to stay in Nice, look no further than Hôtel Galaxie. Moments from the iconic Promenade des Anglais, it boasts an urban bar and generous buffet breakfast. Book your winter break with The Originals Hotels to experience France's ancient processions and quiet cultural corners.
3
HOTELS SELECTED FOR YOU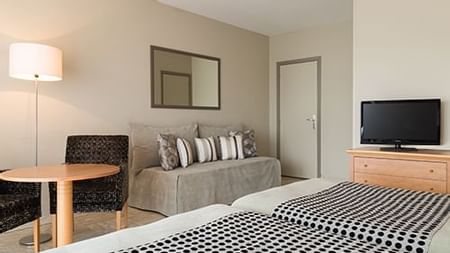 Antibes , France
The Originals Residence,
Les Strélitzias, Antibes 2 Rue Pierre Commanay, 6160 Antibes
See on map
WiFi

Fitness room

Air-conditioned room

Pets admitted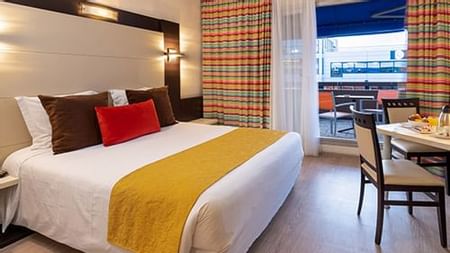 St-Laurent-du-Var , France
The Originals City,
Hotel Galaxie, Nice Airport 39 Avenue du Maréchal Juin, 6700 St-Laurent-du-Var
See on map
WiFi

Bycicle premises

Air-conditioned room

Pets admitted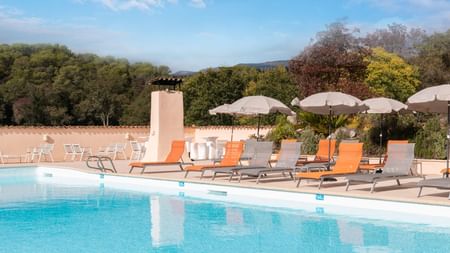 Opio , France
Hôtel Golf Château de la Bégude ,
The Originals Collection Route de Roquefort, 6650 Opio
See on map
WiFi

24h access by automatic teller

Bycicle premises

Air-conditioned room
Subscribe to our newsletter to receive our latest offers
SUBSCRIBE