Plan your Easter holidays with kids in South of France
Plan your Easter holidays with kids in South of France
If you're visiting the South of France with kids in tow, you are in for a treat. This sun-drenched landscape holds breath-taking scenery and outdoor adventures for all ages. These thrilling experiences are balanced by the region's rich culture that captivates young and old. From family holidays in Provence to the glittering Côte d'Azur, here are the best places in the South of France for families.
Unlock our short break offer and stay at The Originals Hotels at the best price!
Magical Montpellier
Montpellier's city centre pulsates with activity and is particularly alluring along its stroller-safe central plaza. The magnificent Aquarium Mare Nostrum is nestled within the delightful Odysseum shopping centre, just a short drive from our The Originals Boutique, Hotel Neptune. This fun and interactive aquarium is also home to a delightful planetarium, Planetarium Galilee. For restful days, kids can make their own aquatic adventures in Hotel Neptune's fun outdoor pool. Keen animal lovers will also adore the magnificent Montpellier Parc Zoologique, France's second-largest zoo, nearby.
Historic Marseilles
Considered by many to be the best place for a family holiday in the South of France, Marseille is perfect for beach-bound excitement. Paddle-safe shores at the Plage de la Grande Mer provide hours of splashing fun. Base your stay at The Originals Boutique, Hotel Occitan in the foothills of Sainte-Baume for a memorable family holiday in Provence. You'll start your day with a full breakfast to fuel family adventures along cycling trails from your doorstep. It's just a short trip to Marseille's grand Old Town, where young learners can explore the delightful Préau des Accoules Children's Museum or uncover historical wonders at the Musée d'Histoire de Marseille.
Sun-soaked Nice
Stays in Nice and the Côte d'Azur with kids provide dazzling backdrops for artistic stimulation and good old-fashioned beach trips. Stay right by the coast with The Originals City, Hotel Frisia, northeast of Nice in sleepy Villefranche-Sur-Mer. The hotel provides roof-top vistas over a cute harbour and family-friendly pools for soothing post-sightseeing afternoons. No visit to Nice would be complete without scooting or skating the Promenade des Anglais. For art, the Musée Marc Chagall is always a hit with young ones, thanks to Chagall's bold use of colour.
With our family-friendly hotels in the South of France, enjoy picnics along blooming riversides or explore botanical gardens like Park Phoenix. For cherished family holidays in the South of France, book one of our Originals Hotels this spring.
3
HOTELS SELECTED FOR YOU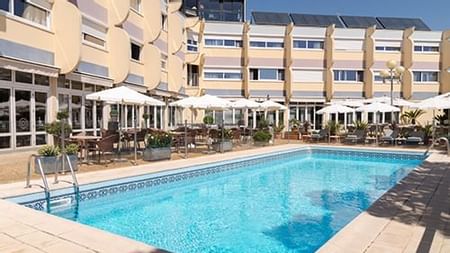 Carnon , France
The Originals Boutique,
Hotel Neptune, Montpellier South

(Inter-Hotel)

239 Rue de l'Étang de l'Or, 34130 Carnon See on map
WiFi

Air-conditioned room

Pets admitted

Fee-paying hotel car park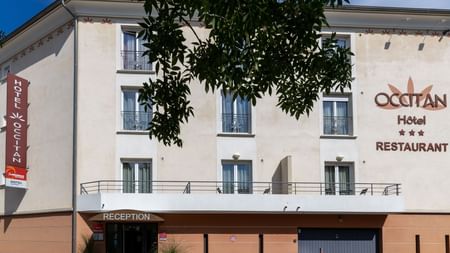 La Destrousse , France
The Originals Boutique,
Hotel Occitan, Aubagne Nord Résidence La Tuilerie - Quartier La Verrerie, 13112 La Destrousse
See on map
WiFi

Bycicle premises

Air-conditioned room

Free hotel car park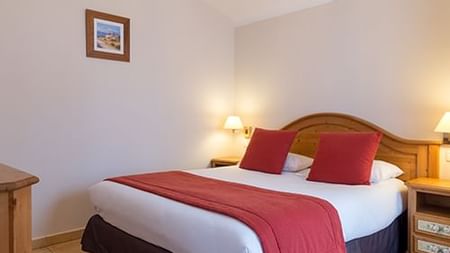 Beaulieu-sur-Mer , France
The Originals City,
Hotel Frisia, Beaulieu-sur-Mer

(Inter-Hotel)

2, boulevard Eugène Gauthier, 6310 Beaulieu-sur-Mer See on map
WiFi

Bycicle premises

Air-conditioned room

Pets admitted
Subscribe to our newsletter to receive our latest offers
SUBSCRIBE