The best Alps road trip: La Route des Grandes Alpes
The best Alps road trip: La Route des Grandes Alpes
La Route des Grandes Alpes road trip is the best way to see France's most famous mountains. This guide from The Originals Hotels will show you how to make the most of your time in the Alps. Book now your getaway and get up to 30% discount on your accommodation with our Smooth Rate!

Thonon-les-Bains
Start your trip in this lakeside town, where you can stroll along the shores of Lake Léman. Be sure to visit the stunning former monastery of Château de Ripaille, with its fairytale architecture.
You'll eat well wherever you go, but for a true celebration try Raphaël Vionnet, a stunning Michelin-starred restaurant, which offers fresh local produce. Spend the night at Hôtel L'Arc-en-Ciel, Thonon-les-Bains, The Originals City. Take a dip in the pool, or get an early night before tomorrow's drive!
Le Grand-Bornard
Your Alps road trip itinerary will take you 70 km south to Le Grand-Bornard. Enjoy the spectacular mountainous scenery. In ski season, this is a hot destination; at other times of the year, take a hike to enjoy the breathtaking views. Visit the Col de la Colombière, a mountain pass made famous by the Tour de France cycle race.
Hotel Beauregard, The Originals Relais is a great place to sleep and enjoy a hearty continental breakfast in the morning.
Albertville
It will take you just under an hour to drive south to Albertville, giving you plenty of time to explore the Art Museum, visit the beautiful Château de Locatel, and hike up to the rock monument of Roche Pourrie.
Go for a long hike and you'll have the appetite for a hearty dish of tartiflette, oozing with local cheese. Then get a good night's sleep in the relaxing surroundings of Hôtel Genève, Albertville Nord before the last day of your adventure.
Gap
Gap is 185 km away, and you'll love every minute of this picturesque mountain drive. If you're feeling energetic you can climb up to Céüse, a peak with some of the best views in the area. Don't fancy the exercise? No problem! The Pic de Bure has a cable car, so you can just sit back and enjoy the mountains around you. Finish your French Alps road trip in a totally original way by visiting the On'Air Wind Tunnel, where you'll be able to try free-fall flying!
Stay at The Originals Boutique, Hotel Le Cap, Gap South. Comfortable rooms and a delicious brasserie make this the perfect place to end your Alpine expedition.

End Of Article
3
HOTELS SELECTED FOR YOU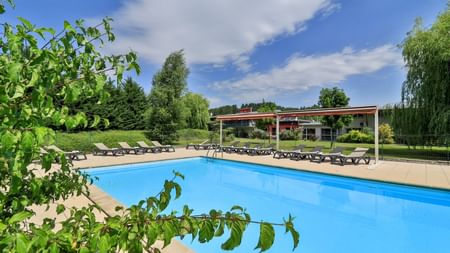 Tallard , France
The Originals Boutique,
Hotel Le Cap, Gap South

(Inter-Hotel)

6 Rue Charles Nungesser, 5130 Tallard See on map
WiFi

Air-conditioned room

Free hotel car park

Pets admitted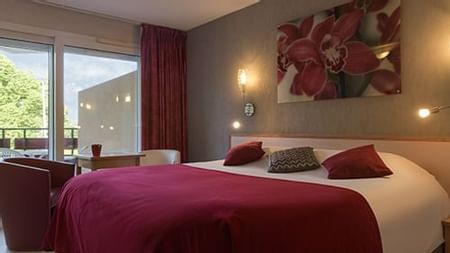 Thonon-les-Bains , France
The Originals City,
Hotel L'Arc-En-Ciel, Thonon-les-Bains

(Inter-Hotel)

18, place de Crête null, 74200 Thonon-les-Bains See on map
WiFi

Bycicle premises

Air-conditioned room

Free hotel car park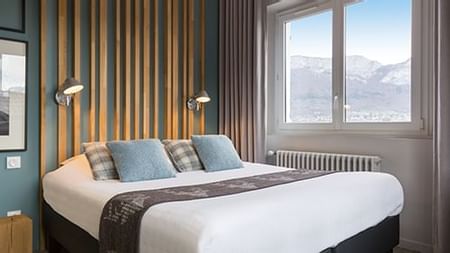 Sévrier , France
Hotel Beauregard,
The Originals Relais

(Inter-Hotel)

691, route d'Albertville, 74320 Sévrier See on map
WiFi

Bycicle premises

Air-conditioned room

Free hotel car park
Subscribe to our newsletter to receive our latest offers
SUBSCRIBE