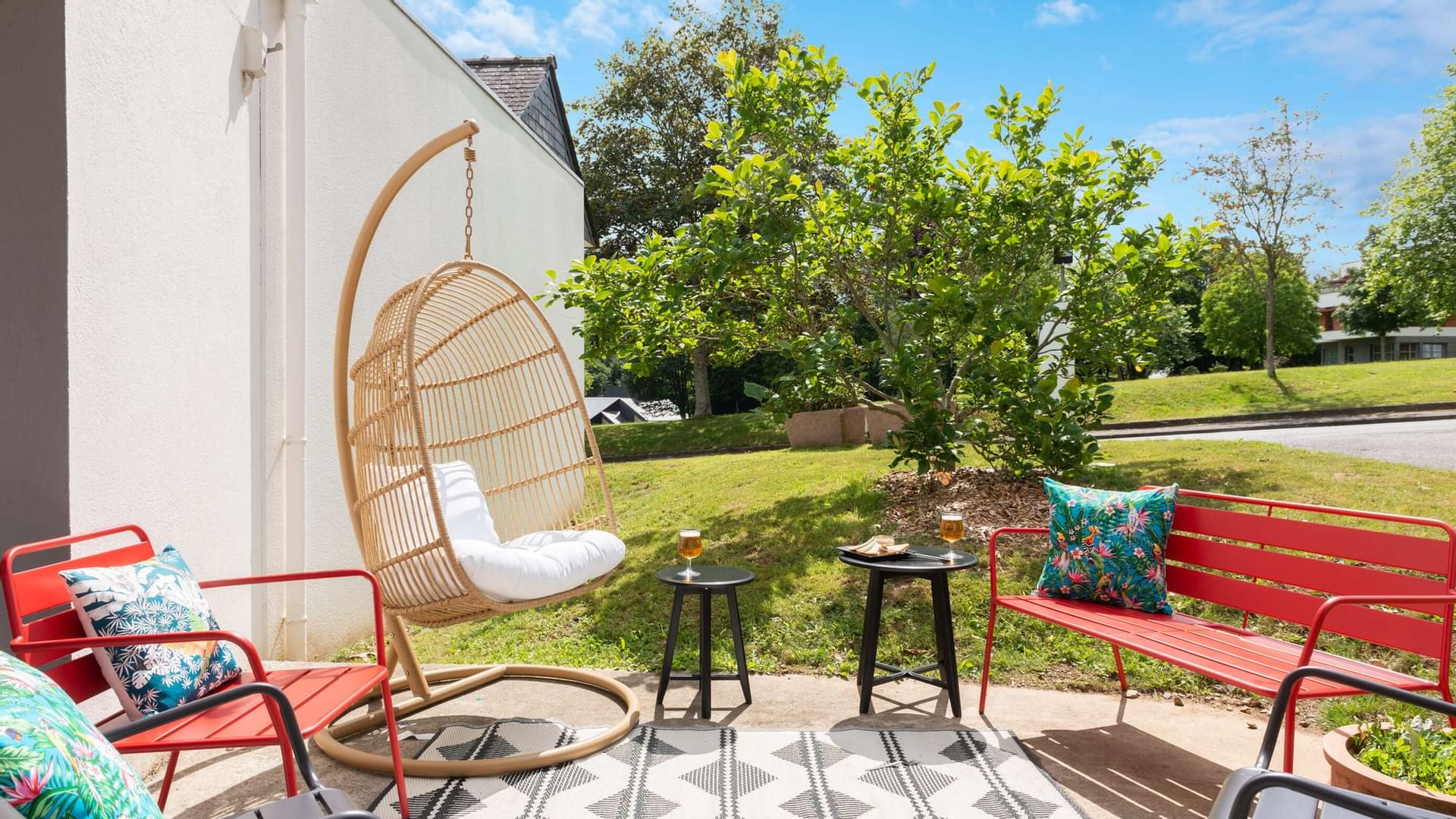 The Originals City
Ara Hotel, Landerneau
Ara Hotel
The Originals City
At first glance, there's nothing particularly remarkable about the Ara Hôtel in Landerneau. Its little 80s slate-roofed buildings remind us that we're in Brittany. Its understated, minimalistic decor points to the recent renovations. And its three stars underline the high-quality services. "It's what's inside that sets us apart," says the hotel manager with a smile. "We're France's first hotel to be run as a disability-friendly, cooperative company. Eighty per cent of our employees are disabled." Open since 1 January 2016, the Ara Hôtel, which offers 40 rooms and dining options, is popular with a loyal clientele of holidaymakers, families and business travellers with its warm and enthusiastic team. Why is it called the Ara Hôtel? It's named after ara (French for macaw) whose shimmering colours we've borrowed and which like to live in communities."
Meet the team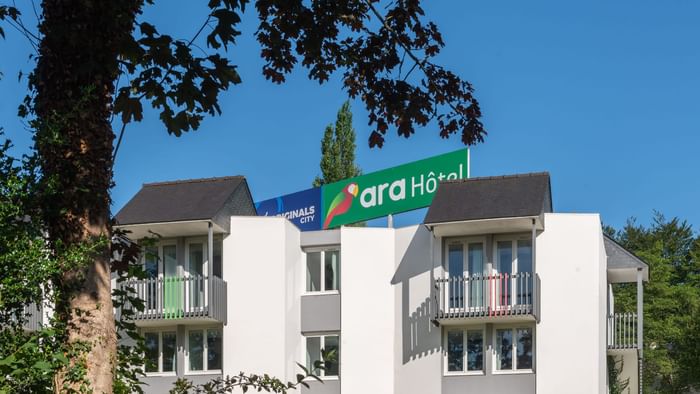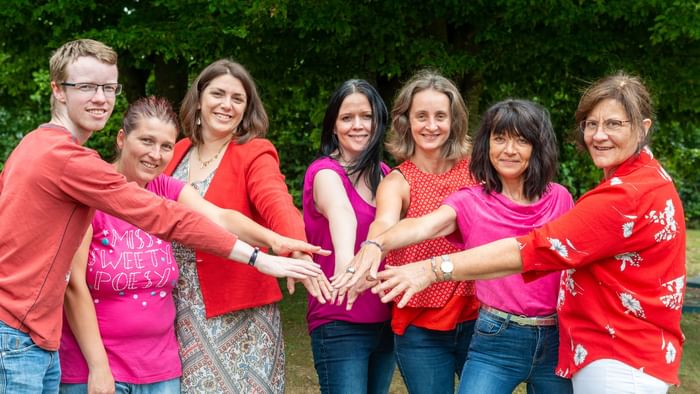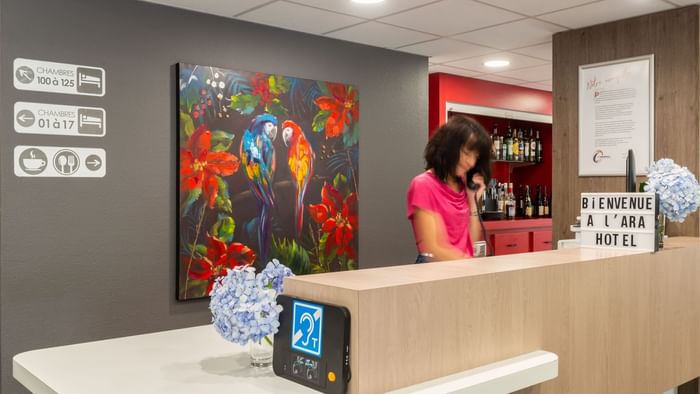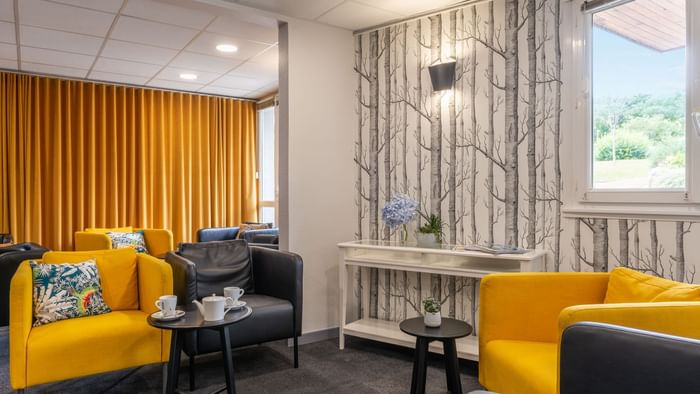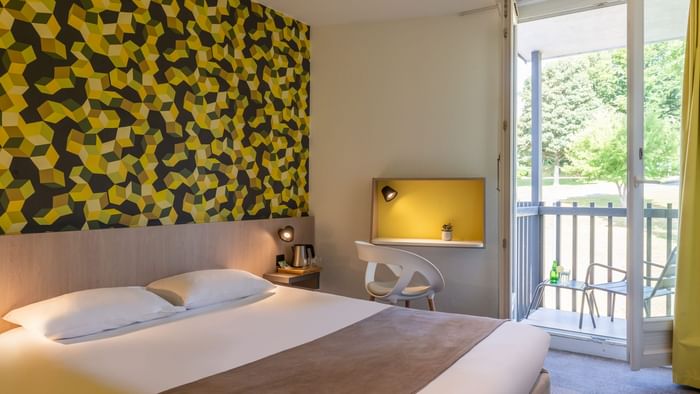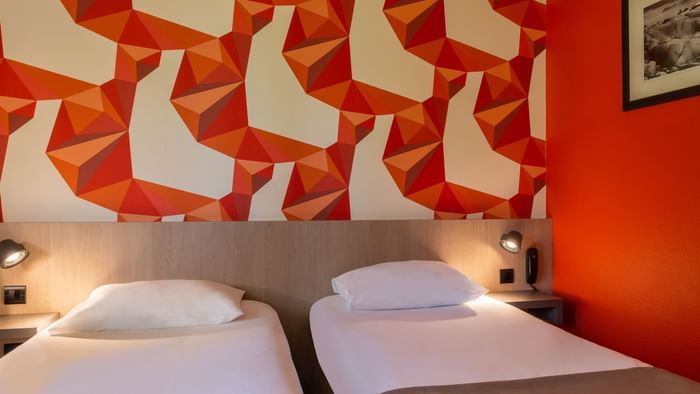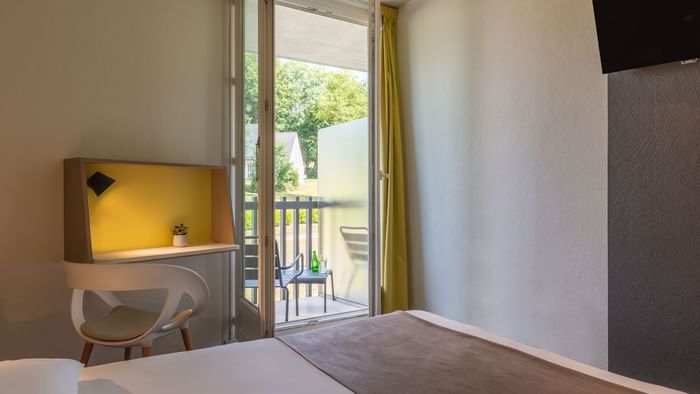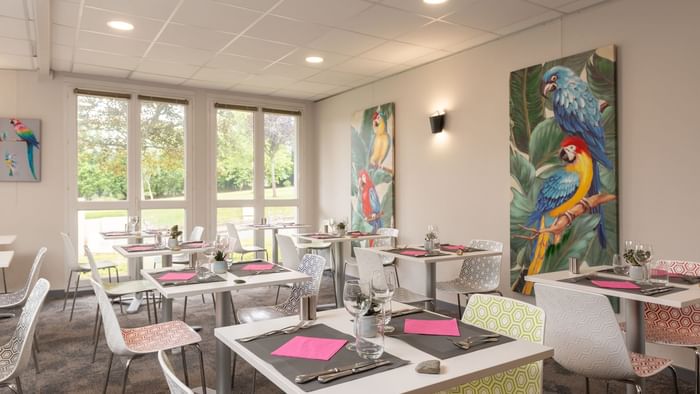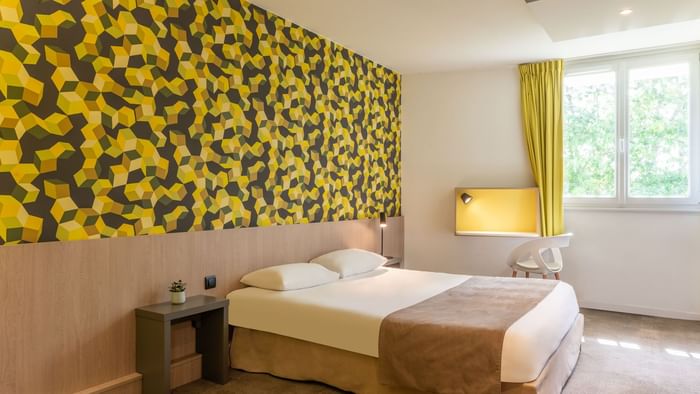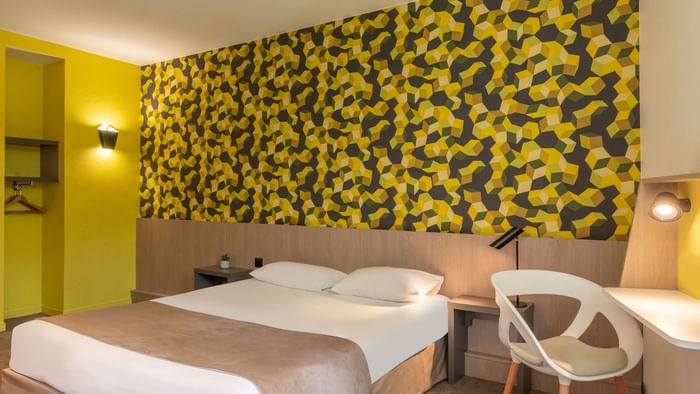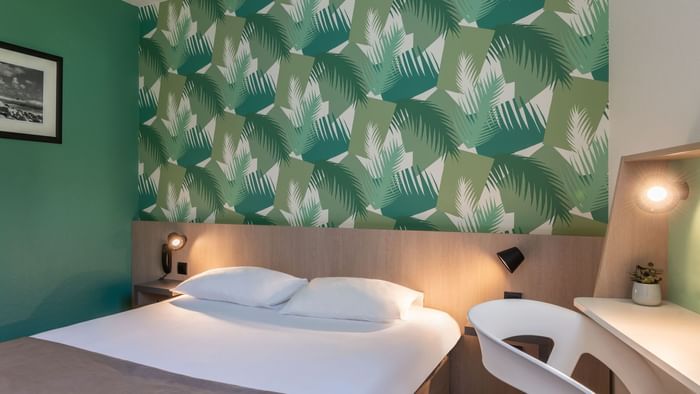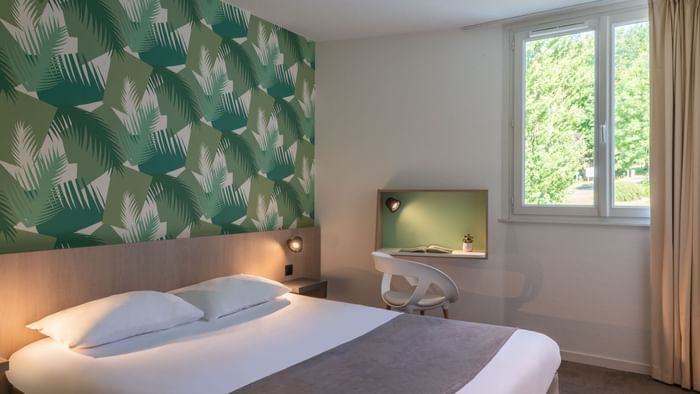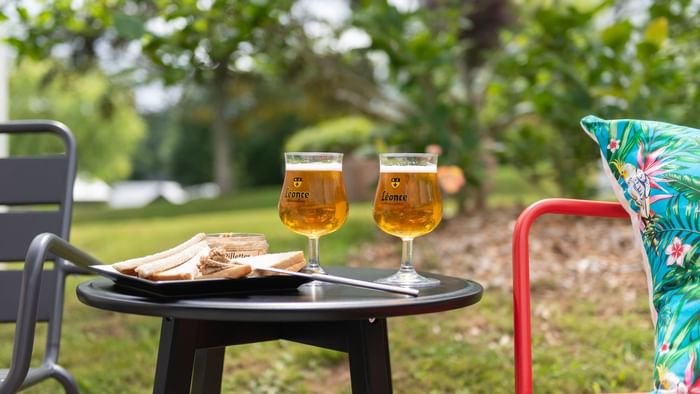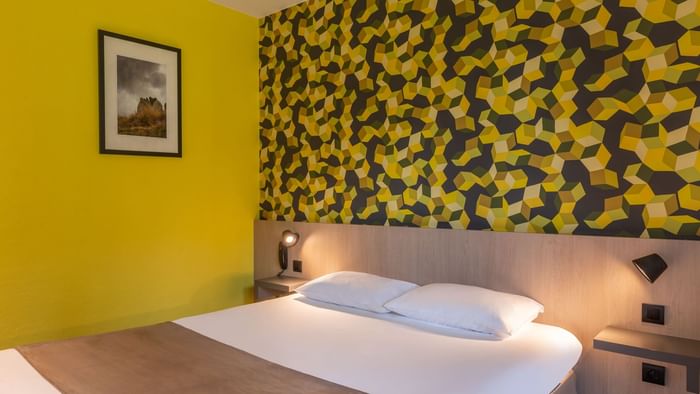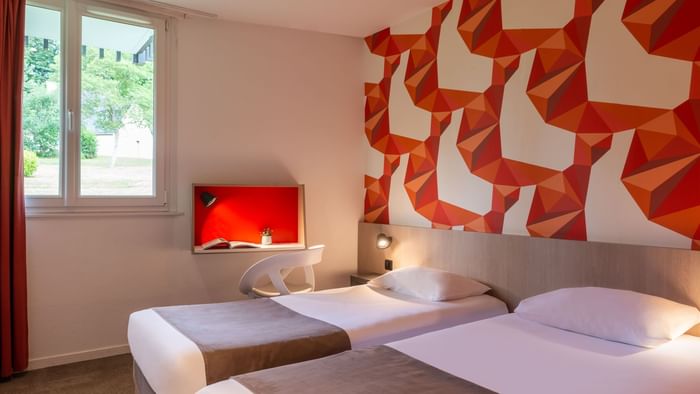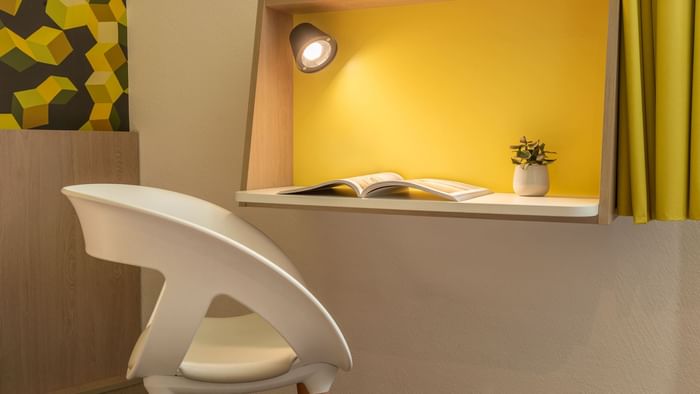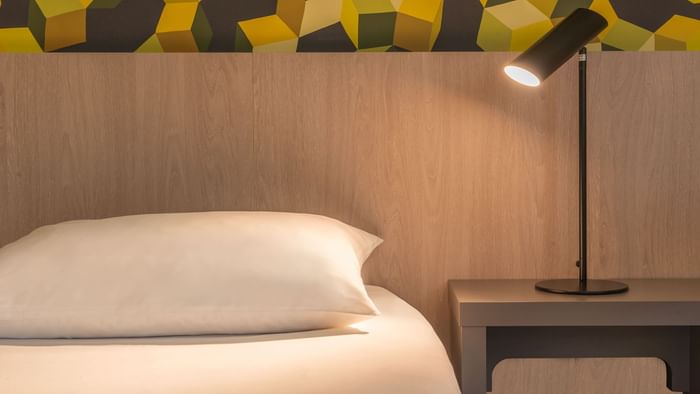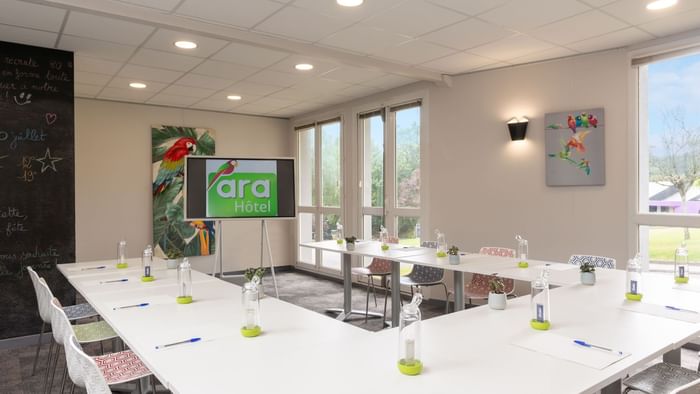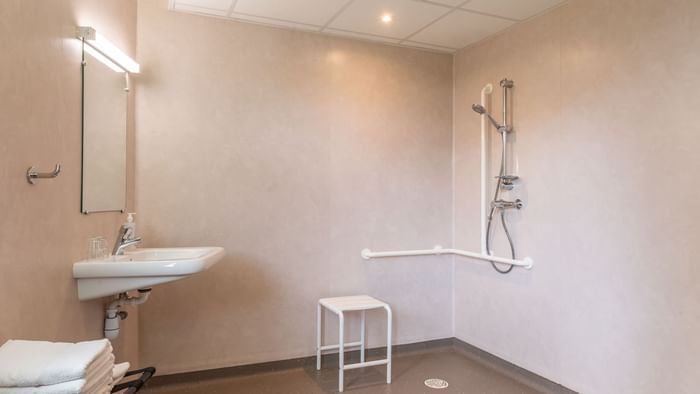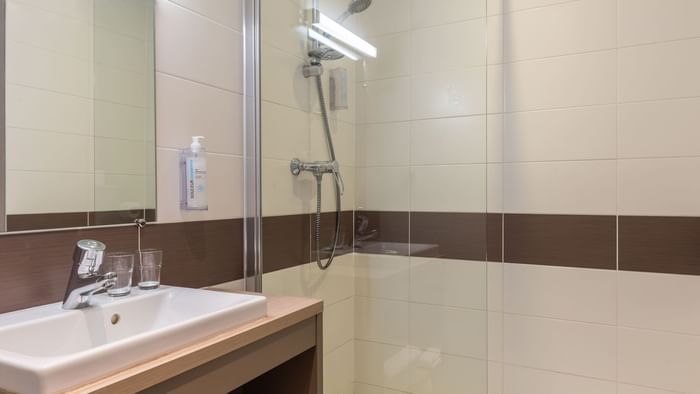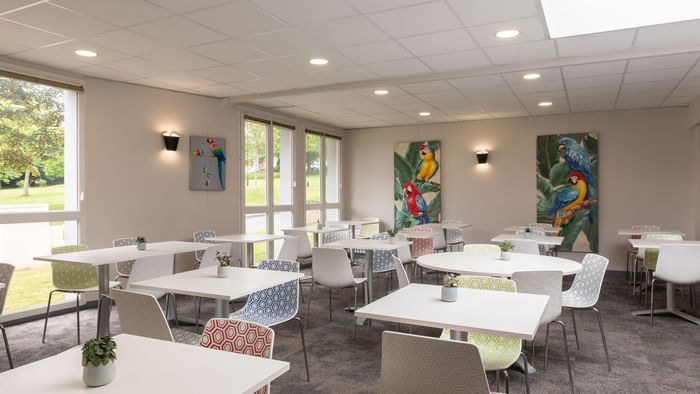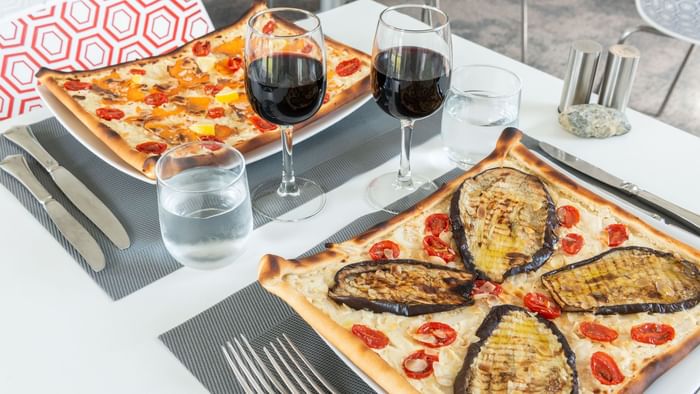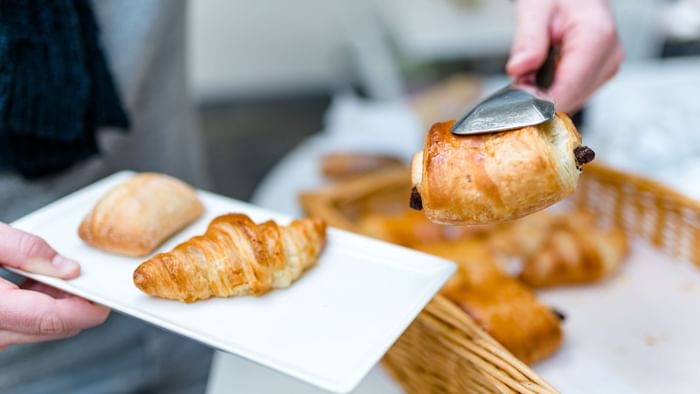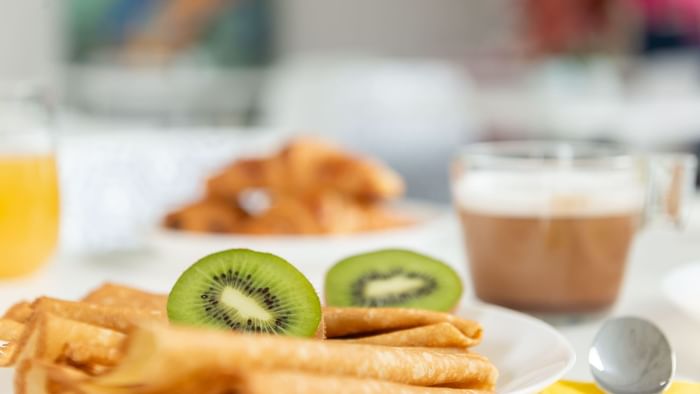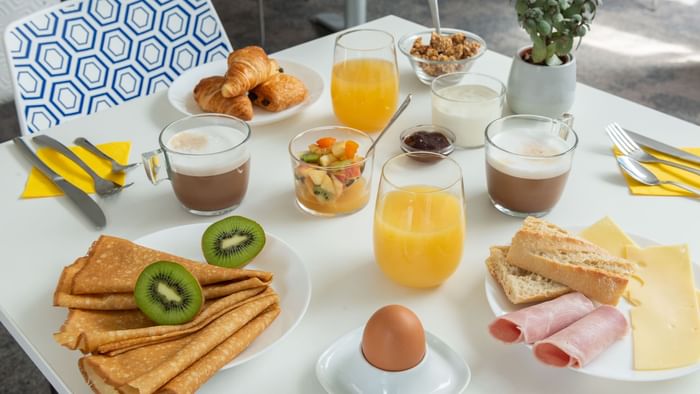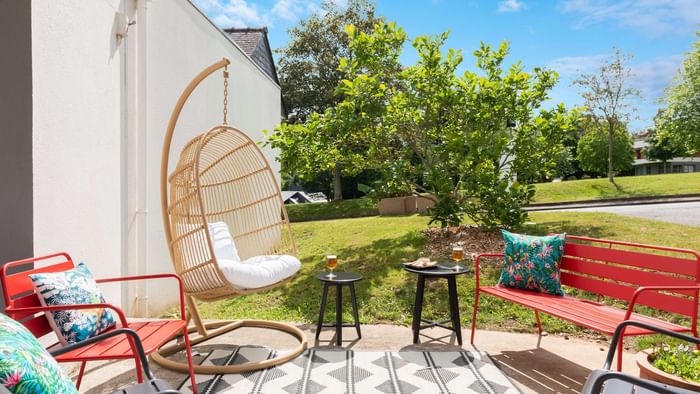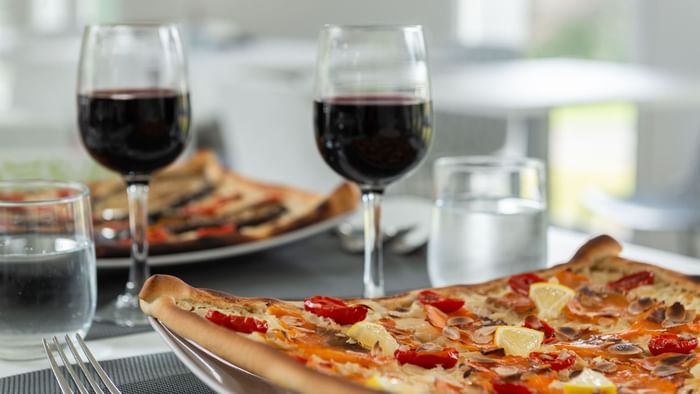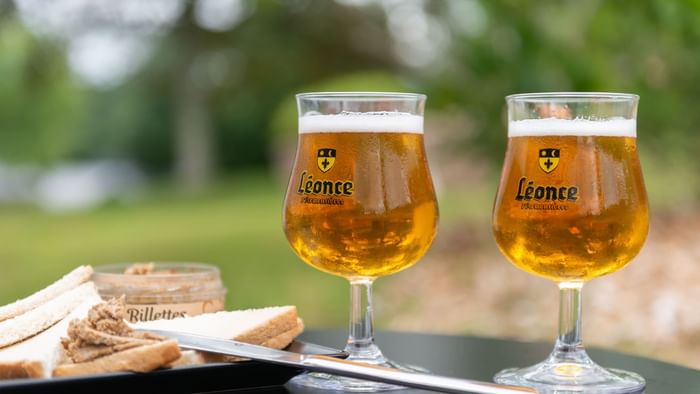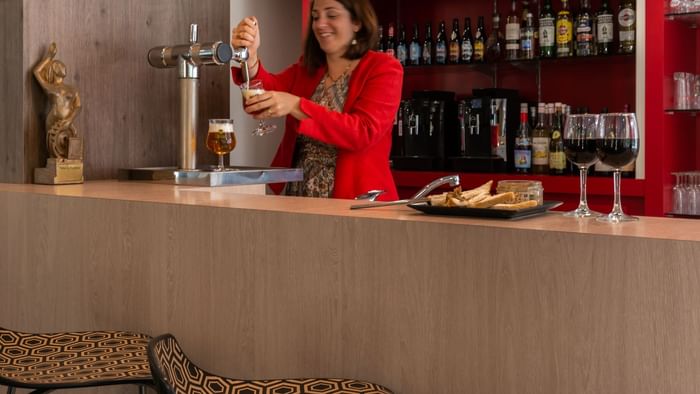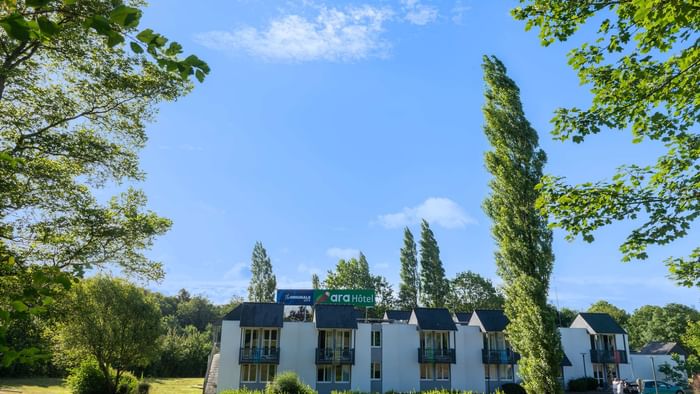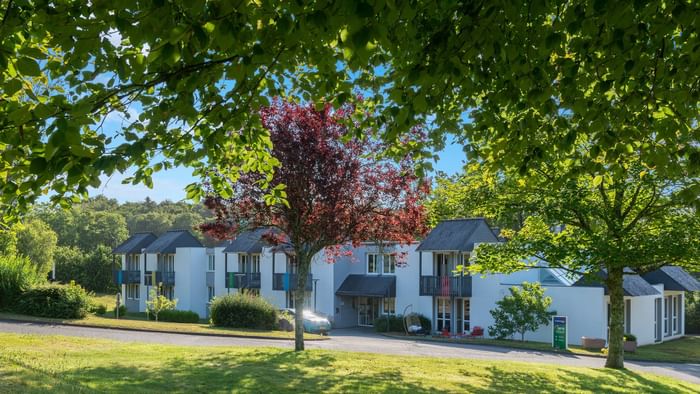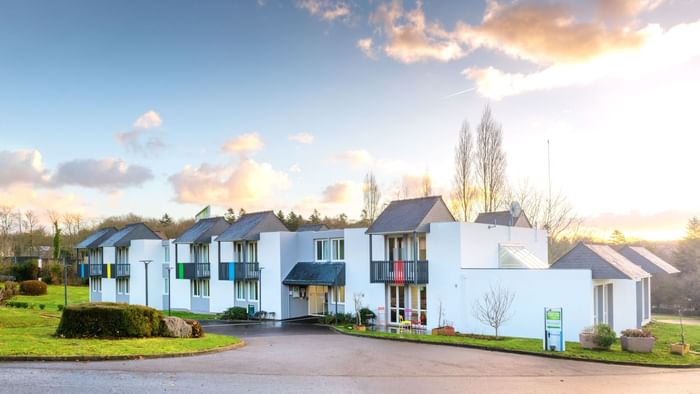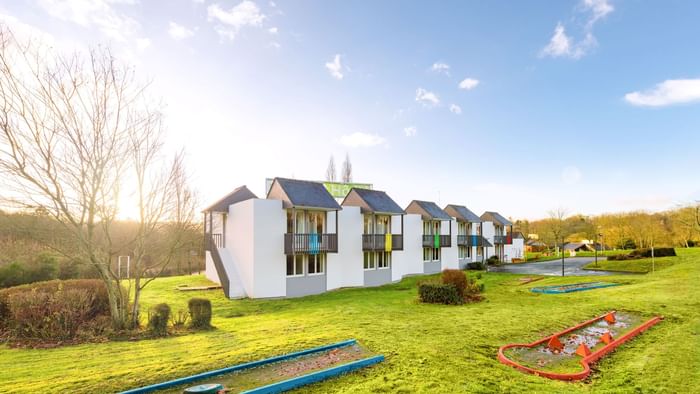 WiFi

Free hotel car park

Restaurant

Bar
Rooms
The Originals City, Ara Hotel
Very bright and well-designed, the Ara Hôtel's 40 rooms pay tribute to the mascot bird showcasing yellow, green, blue or red in graphic wall decorations. Each room comes with a desk, Wi-Fi and various plug sockets. The rooms at the Ara Hôtel cater to every need with twin, double, family and disabled access options. 
Rooms for disabled guests
Non smoking room
Family/communicating rooms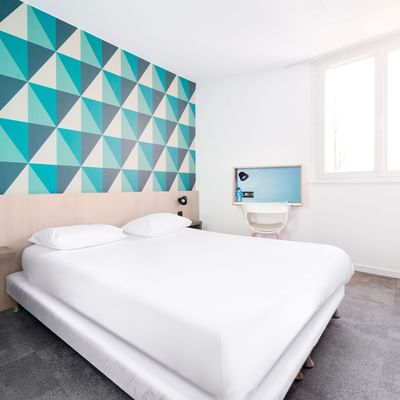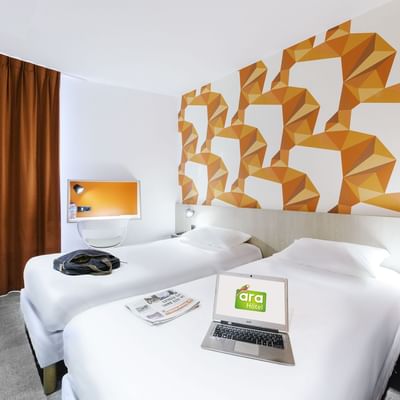 HOTEL INFORMATION
Check-In: 15h00
Check-out: 11h00
The Originals City, Ara Hotel
Route de Traon Beuzit 29800 Landerneau, France
DON'T MISS THIS MONTH'S OFFERS!
Start planning your next getaway with our latest travel packages and exclusive hotel discounts.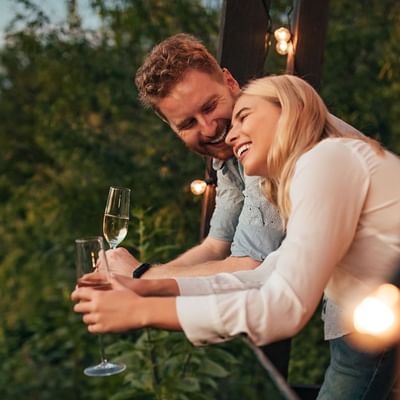 With the Short Break offer, you can benefit from a discount up to 30%.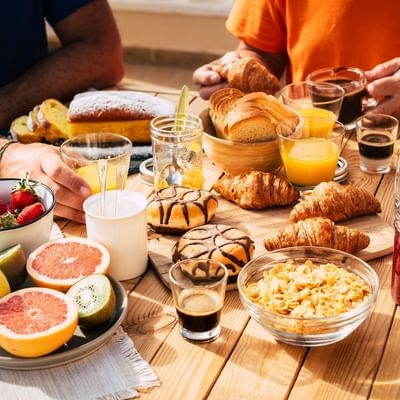 Breakfast is included in the price of the room.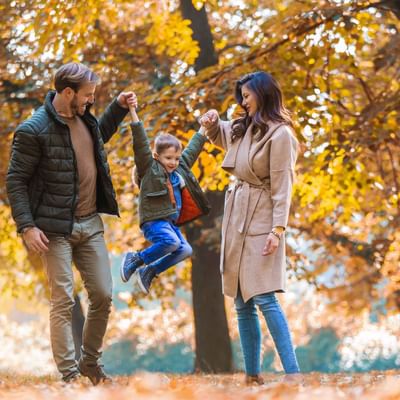 Go on holiday in complete freedom at a reasonable price. And if you have any unforeseen circumstances, you can change or cancel at any time.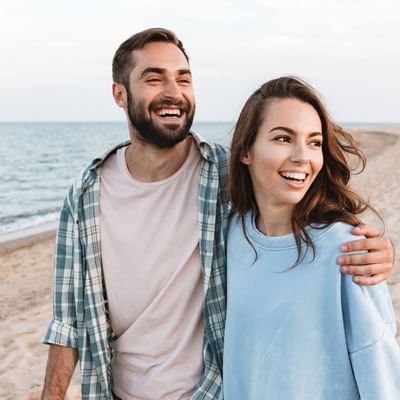 Book 30 days before your arrival and get a discount up to 25% on the price of your room to enjoy the best of local life.
Dining
The Originals City, Ara Hotel
Open morning and evening, the Ara Hôtel restaurant area can accommodate 50 people. Its wide bay windows look out onto the surrounding nature. The flavours put Brittany in the spotlight. From breakfast to dinner, jams, caramels and teas to the dishes served, the products on offer are mostly concocted by committed companies in a cohesive local approach. At the bar, there is huge emphasis on fast food and 100% Breizh drinks!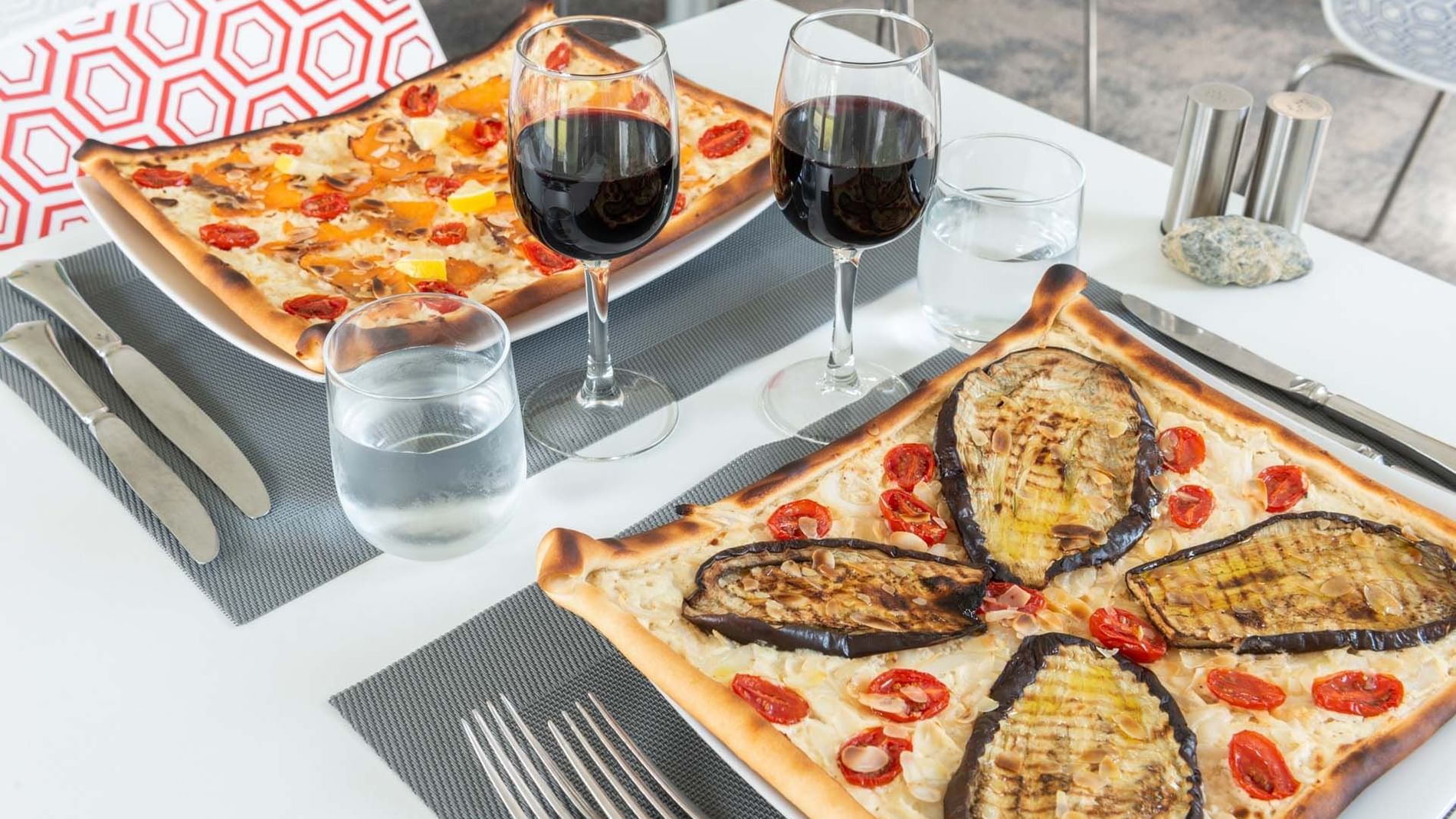 In line with the hotel commitment and philosophy, the on-site restaurant offers a traditional/brasserie menu developed in partnership with a local caterer. Fresh, local, seasonal products – some organic – guaranteed!  Peckish guests can sample the "jars and spreadables" – 100% terroir products. Please note: restaurant open in the evening only.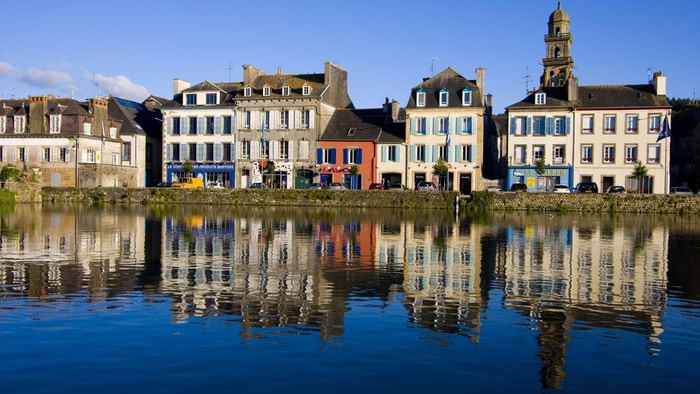 Tips from your hotelier
LANDERNEAU
On the doorstep of Léon and Cornouaille, Landerneau is a small port town known for its markets. The company Leclerc opened its first supermarket here in 1949. Nowadays, the huge 1,600 m2 market building houses the Fonds Hélène et Edouard Leclerc for culture, a wonderful contemporary art exhibition space. Another place of interest is the Rohan bridge (1510), which is one of Europe's last inhabited bridges.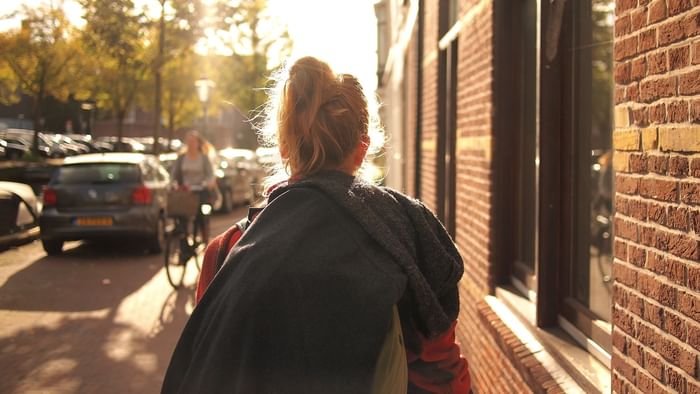 Tips from your hotelier
THINGS TO SEE NEARBY
The former Daoulas Abbey, built in 500 and destroyed by the Vikings, was reconstructed in the 12th century and now plays host to an international cultural centre. The Coast of Legends, to the north of Finistère, a completely protected area with the Bay of Goulven, the Curnic marsh and the Langazel peatland, not to mention its enormous round granite blocks softened by the wind and the centuries. Finally, Brest and its majestic harbour, not to mention a visit to the Oceanopolis complex, a huge building resembling a giant crab and giving a glimpse into ocean life. 
MEETING ROOM
Easy to access, near the Landerneau town centre and SNCF station, the Ara Hôtel offers up its breakfast room to professionals. Once transformed, its 70 m2 can accommodate 25 to 80 people depending on the chosen seating plan. With a screen, projector, paperboard and Wi-Fi, there's everything you need with additional facilities available on request. The room is bathed in natural light and offers outdoor access for walks in the grass at break time.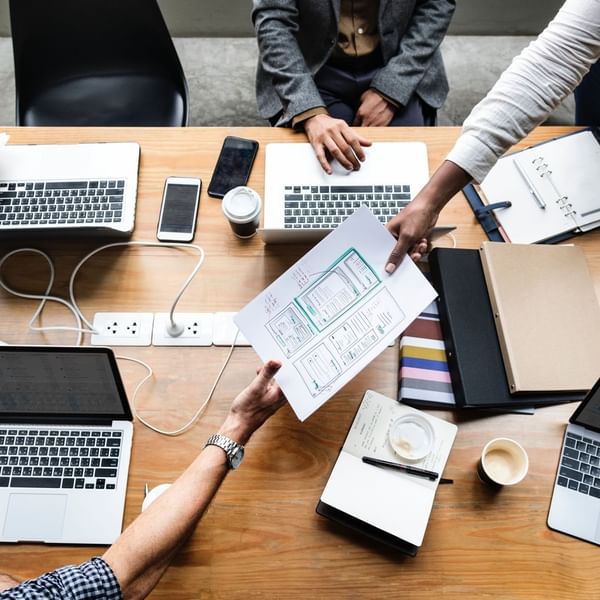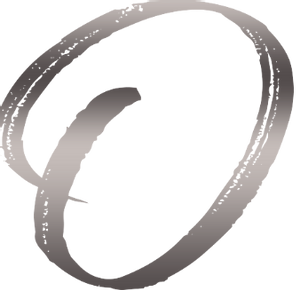 Meet our hoteliers
The hotel team welcomes you to this authentic hotel in Brittany
"Giving you a unique hotel experience, driven by the values of solidarity and commitment.
Explore our hotels nearby
The Originals City, Ara Hotel