Hotel du Château
The Originals City
(Inter-Hotel)
Passionate about good cooking, Christophe worked as both a hotelier and restaurateur for many years. Taking over at The Originals City, Hotel du Château, Pontivy in 2017, he chose to focus on a single activity to give free reign to his sense of hospitality and to forge genuine bonds with his guests. He has 4 key priorities: "For me, the most important factors are to provide high quality beds, a certain modernity, an excellent breakfast and to be available at all times. " Located in the medieval city of Pontivy at the heart of Brittany, this 3 star hotel is ideal for business travellers due to its location opposite the conference centre. Holidaymakers can visit the region of Brittany, enjoy the charms of this historic city and the splendid castle nearby. It features immaculate rooms, a breakfast room, room service, a bar and free parking.
Meet the team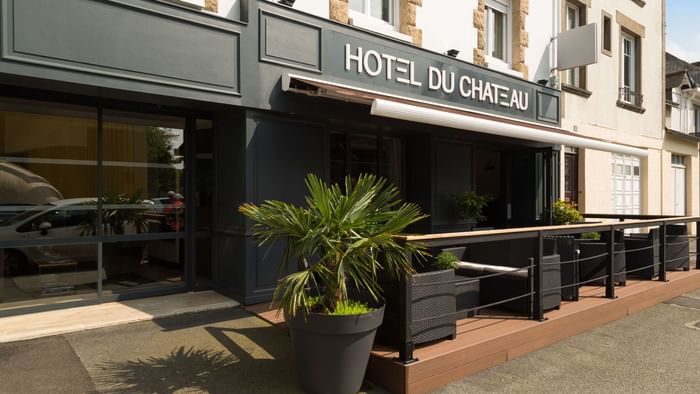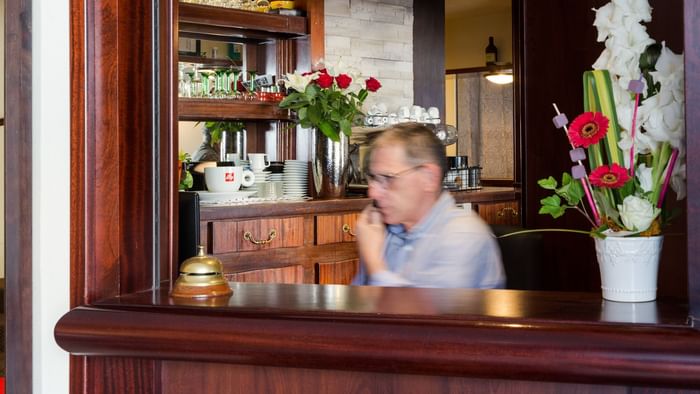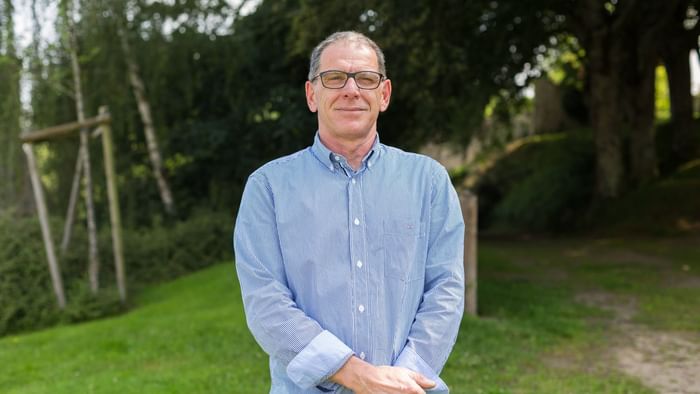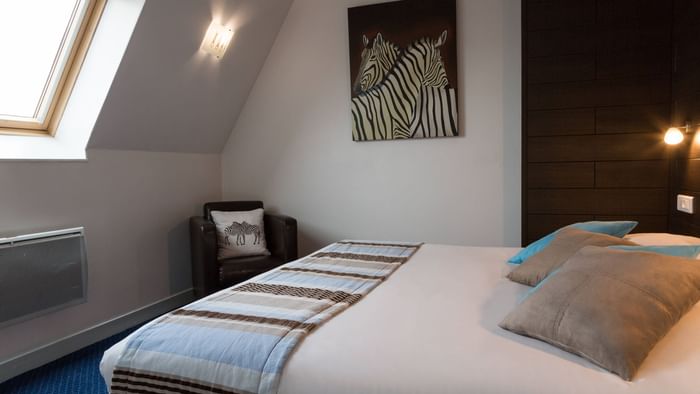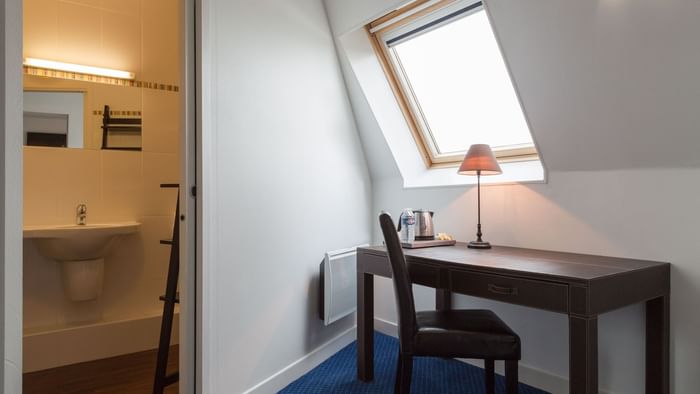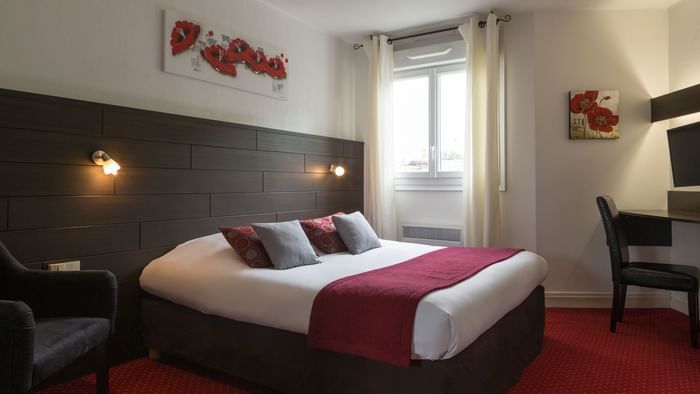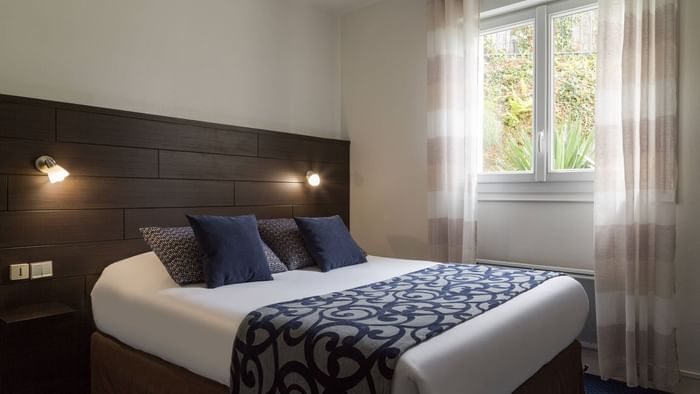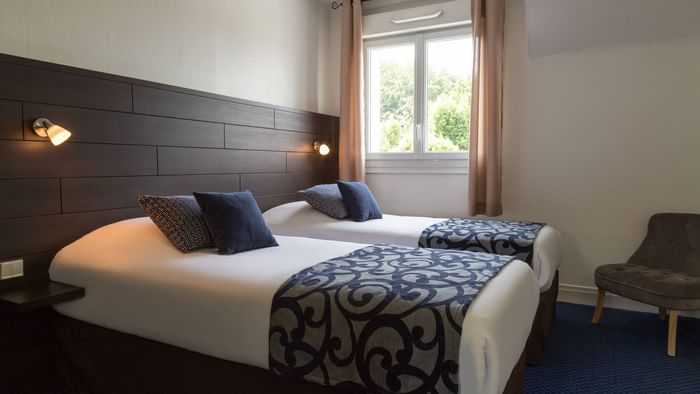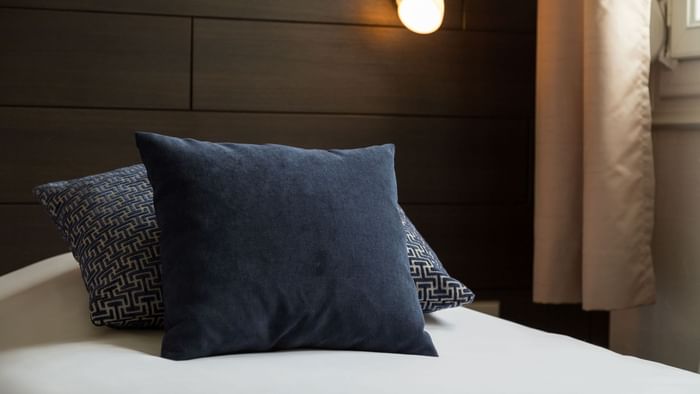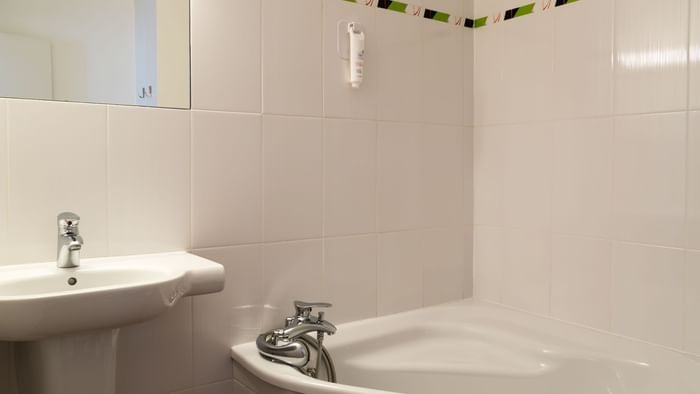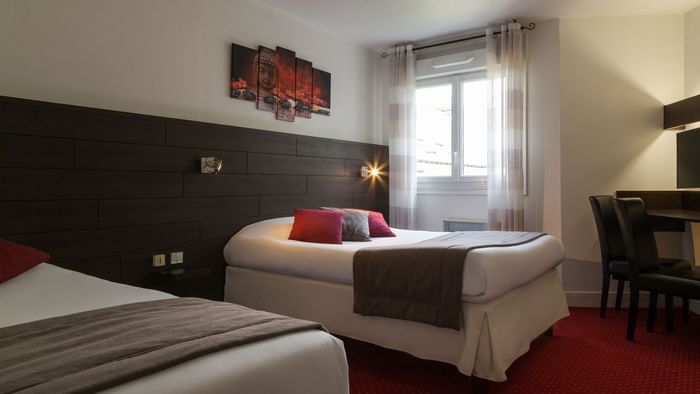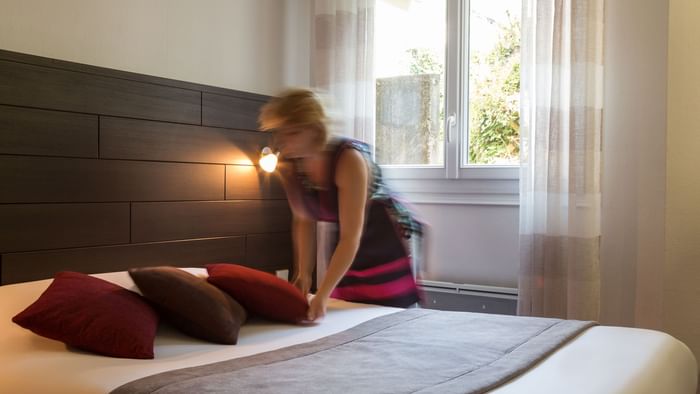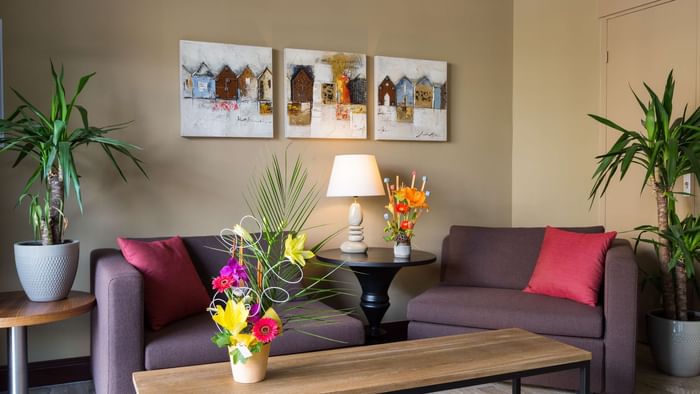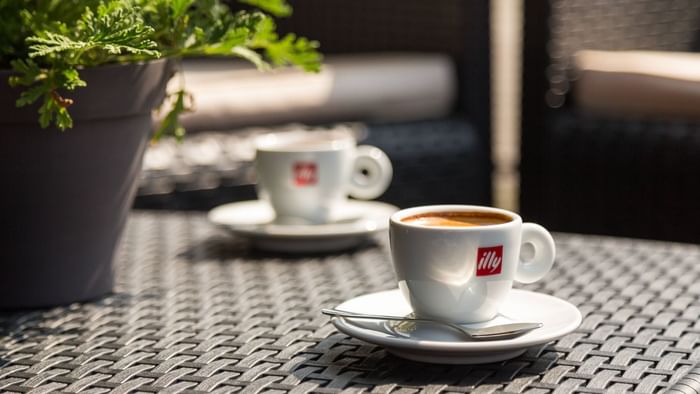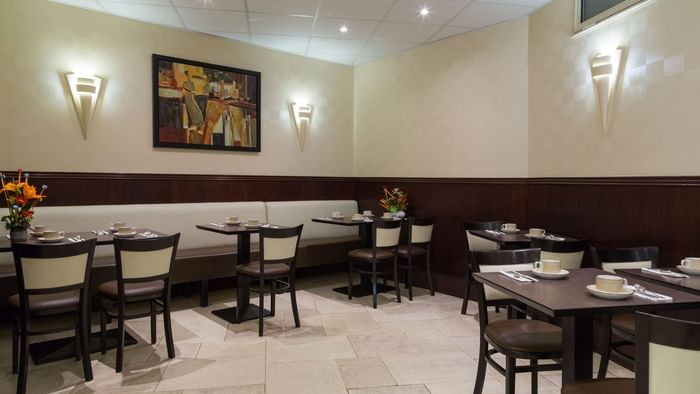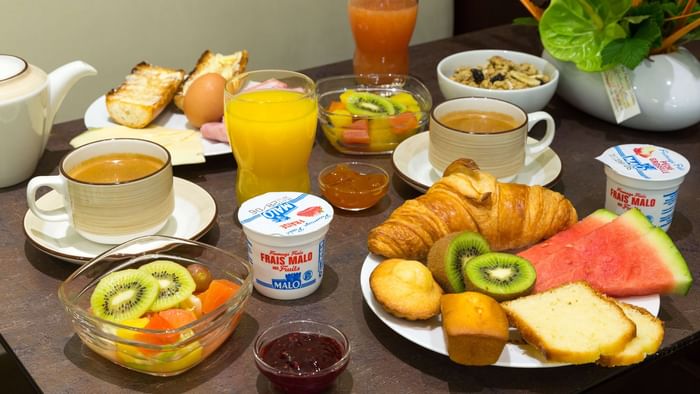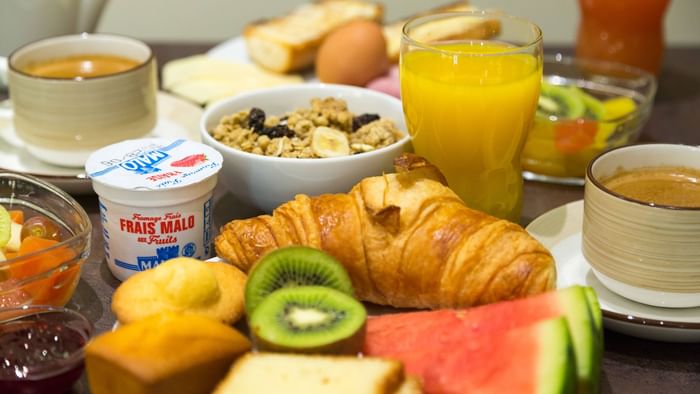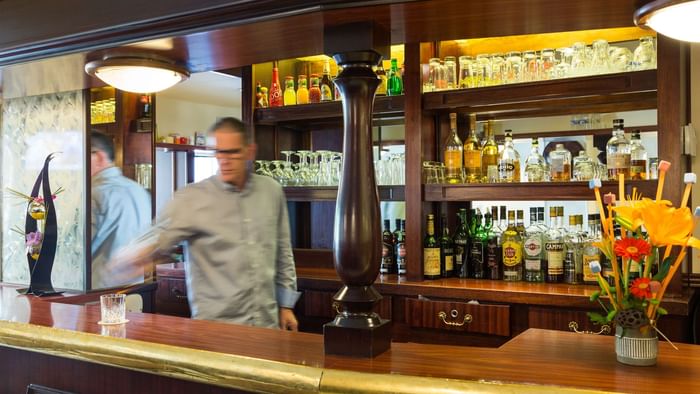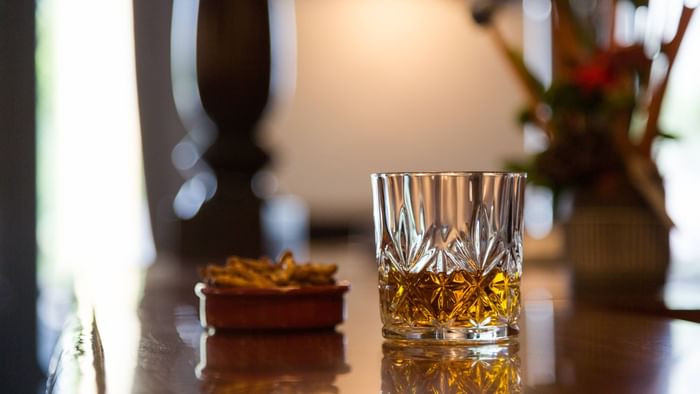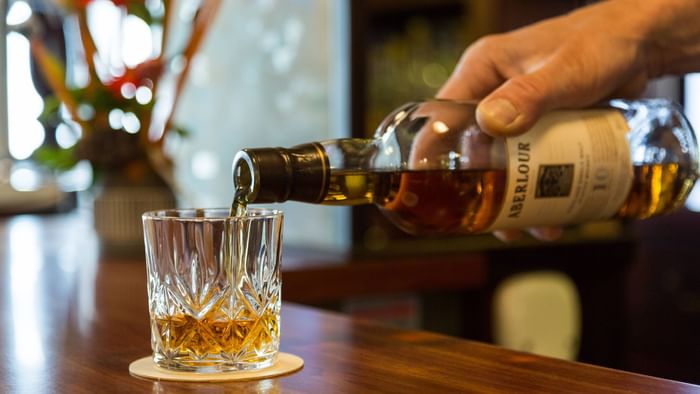 WiFi

Bycicle premises

Bar

Lift
Rooms
The Originals City, Hotel du Château, Pontivy
All of the team at The Originals City, Hotel du Château, Pontivy are proud to offer you 27 rooms that are maintained to perfection, recently renovated with a refined contemporary décor. Spread over four floors and accessible using the lift, they are available as double, twin or triple rooms to meet your needs. They all feature a modern bathroom, a desk area, a flat-screen TV with sports and film channels, a telephone and free Wi-Fi.
Television
Non smoking room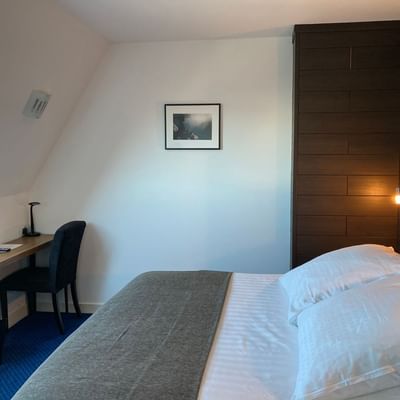 Deluxe King-Size Bed Room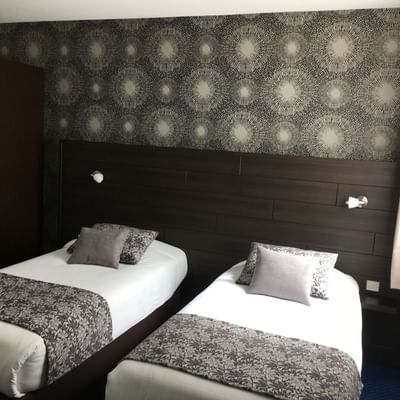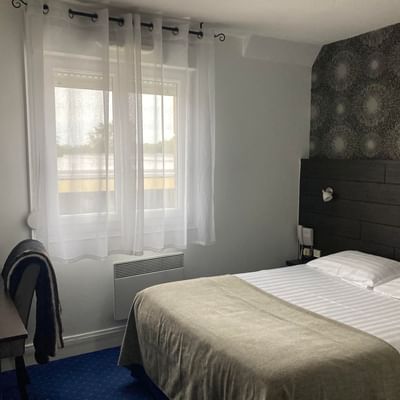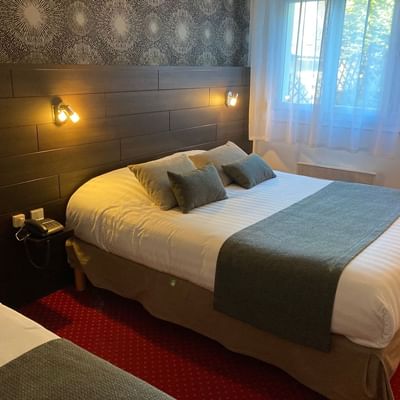 HOTEL INFORMATION
Check-In: 14h00
Check-out: 11h30
The Originals City, Hotel du Château, Pontivy
41, rue du Général de Gaulle 56300 Pontivy, France
DON'T MISS THIS MONTH'S OFFERS!
Start planning your next getaway with our latest travel packages and exclusive hotel discounts.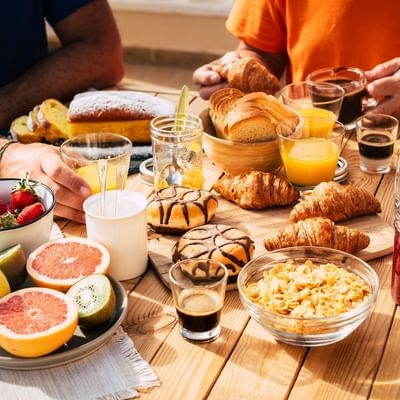 Breakfast is included in the price of the room.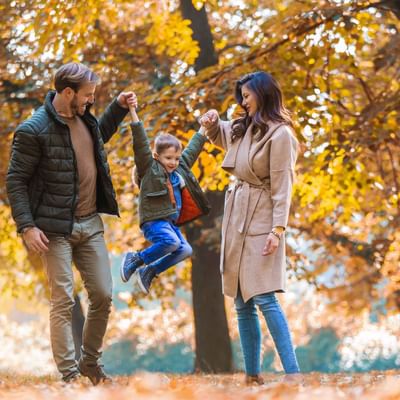 Go on holiday in complete freedom at a reasonable price. And if you have any unforeseen circumstances, you can change or cancel at any time.
Dining
The Originals City, Hotel du Château, Pontivy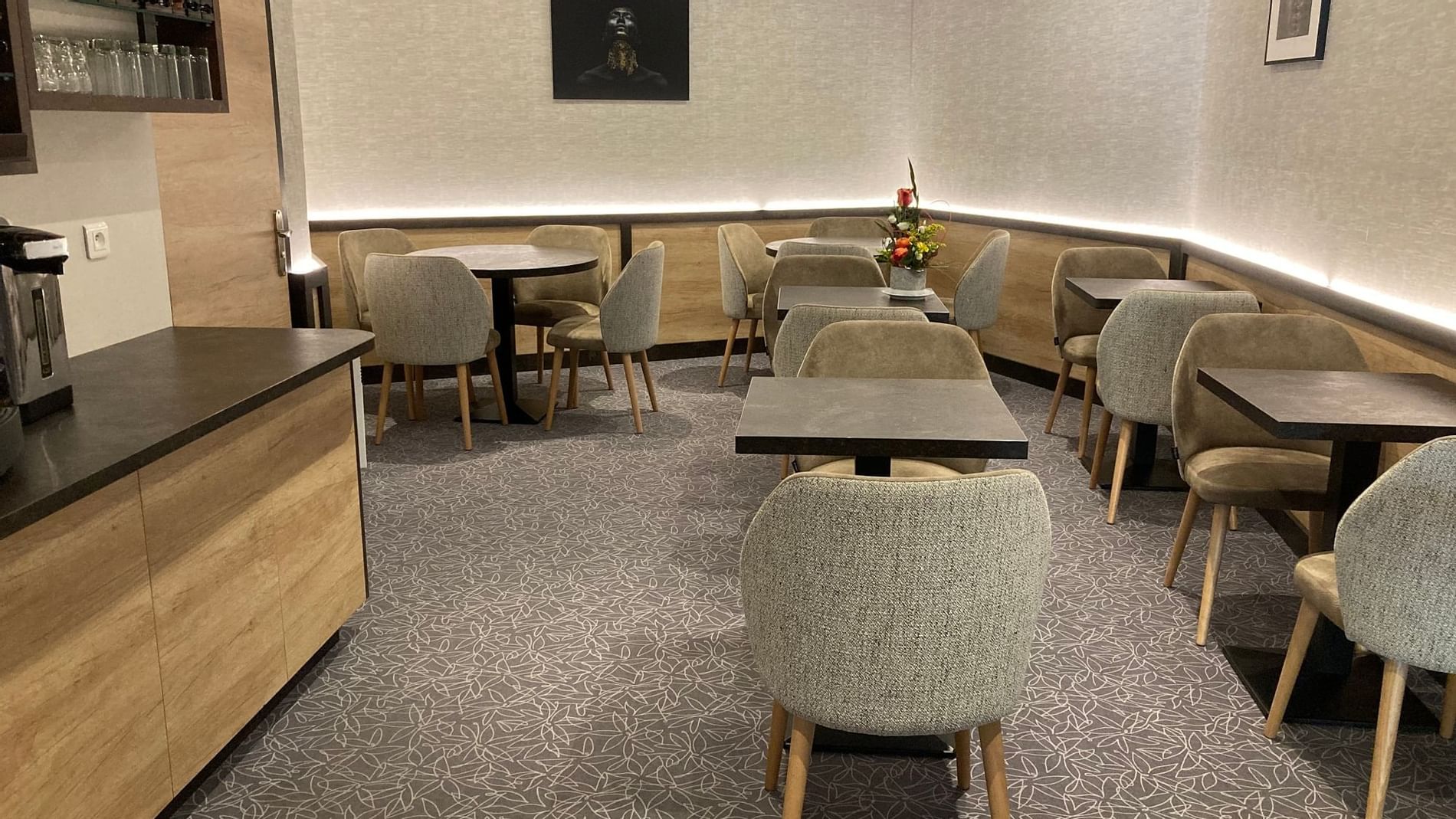 Take your seat in the friendly dining room each morning for a full breakfast buffet. Allow yourself to be tempted by the smell of pastries, hot drinks (Nespresso coffee), a range of breads, yoghurts, fruit salads, charcuterie and cheeses, and local produce such as the Le Ster madeleine, giving you energy for the day ahead. The bar welcomes you throughout the day if you want to enjoy a drink on the hotel's sunny terrace. Half board packages are also available to business travellers with dining at partner restaurants.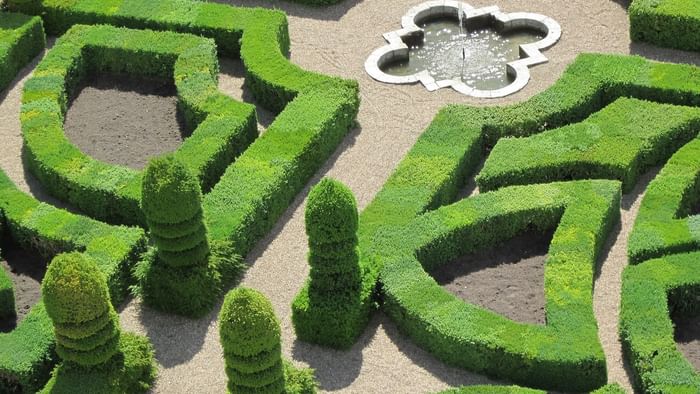 Tips from your hotelier
PONTIVY CASTLE AND THE NAPOLEONIC QUARTER
Offering a remarkable contrast between the medieval and neoclassical styles, the fortified castle and half-timbered houses of Pontivy give way to the rectilinear streets of the Napoleonic era. The city offers many pleasant walks around the avenues and alleyways to appreciate the architectural diversity. The magnificent profile of Rohan castle dates back to the 15th century and is waiting to enchant you just 1 minute's walk from your hotel.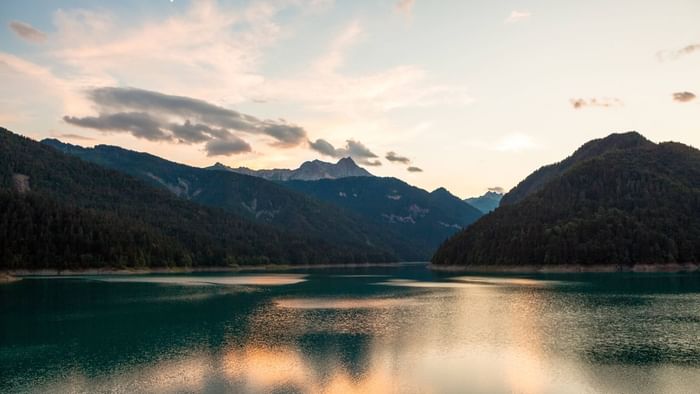 Tips from your hotelier
LAKE GUERLÉDAN
At the heart of the Quénécan forest, the largest lake in Brittanny covers almost 400 hectares. The perfect location for relaxation and leisure activities for all the family, its shores feature beaches, watersports centres and fishing spots. Take part in a range of activities such as waterskiing, pedalo and kayak, and enjoy fairytale walks through the unspoiled natural setting.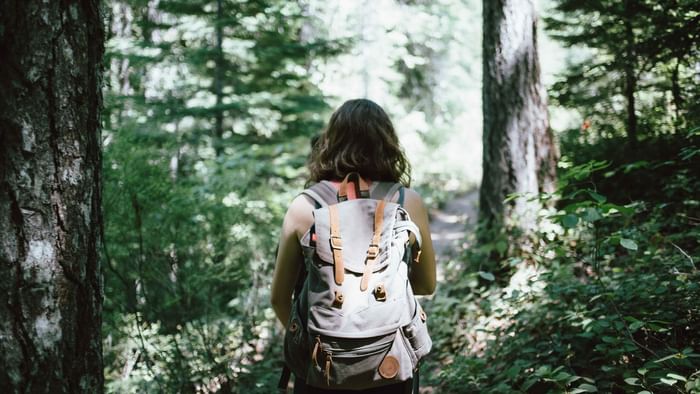 Tips from your hotelier
BROCÉLIANDE FOREST
Less than one hour from your hotel, take off for the enigmatic forest of Brocéliande and its many legends. Enchanted days and festive evenings, this essential destination in Brittany has many surprises in store. Follow the path through the secret doorway in the historic buildings of Paimpont Abbey, guided by the charismatic ranger, through performances, stories, historical tales and mysteries.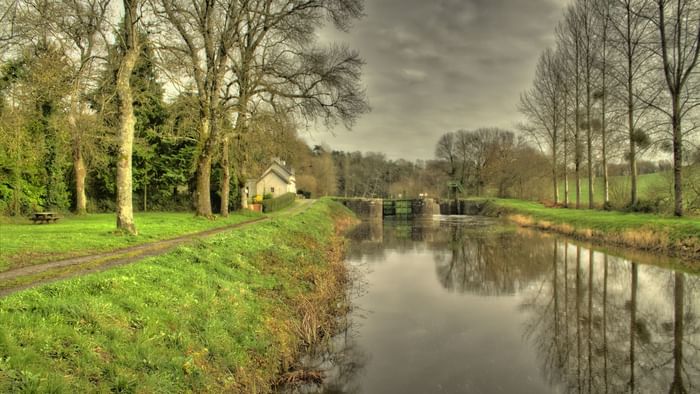 Tips from your hotelier
NANTES-BREST CANAL
Right next to The Originals City, Hotel du Château, Pontivy, follow the towpath that runs from Nantes to Brest. This journey, flat and with few road crossings, is all about the sound of the water, with 236 locks along 260 km of waterways, and a natural landscape that is unique to Britanny. An area for bike storage is available if you are staying at the Hotel The Originals du Château Pontivy.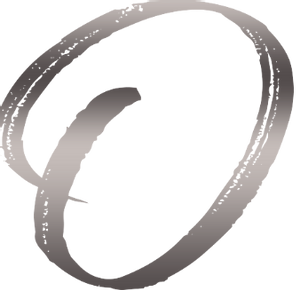 Meet our hoteliers
Meet Marie and Christophe at their 3* hotel in the historic city of Pontivy
"My primary concern is to meet my guests' needs to allow them to enjoy a memorable experience that will make them want to return."
Explore our hotels nearby
The Originals City, Hotel du Château, Pontivy