Hotel Le Cheval Rouge
The Originals City
(Inter-Hotel)
In the Rousseau family, we all share a passion for the job. Fathers, brothers... " I come from a family working in the hotel and restaurant trade ", explains Sylvain. By taking on The 3-star Originals City, Hotel Le Cheval Rouge, Tours West , Sylvain wanted to create something in that very image, family. " We're a business small enough for that personal touch, with the same team in place for many years now. That allows us to really get to know our guests ". The hotel benefits from an ideal location, just a few metres from the famous Château de Villandry gardens near Tours, a high level of service (reception, comfortable bedrooms and restaurant specialising in local cuisine), as well as a wide variety of options for discovering the local region, with a thousand and one different historical and gastronomical wonders to uncover.
Meet the team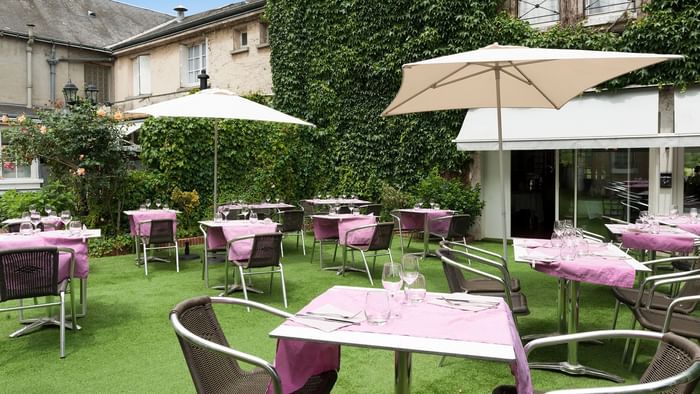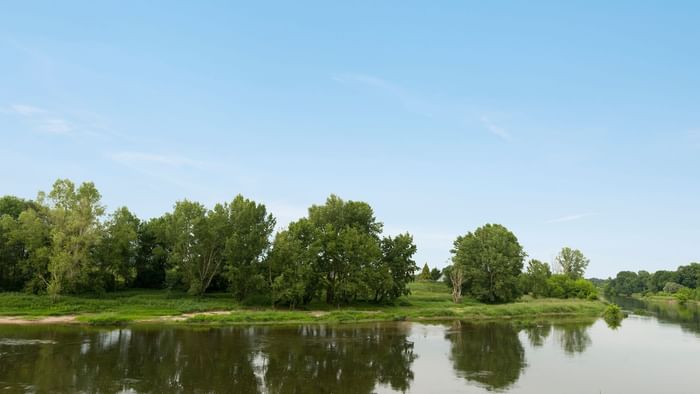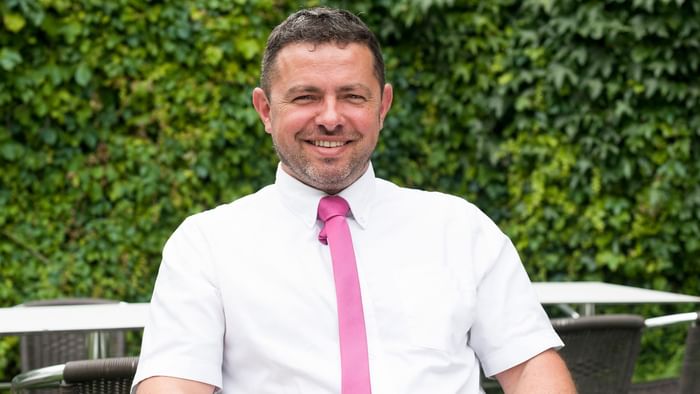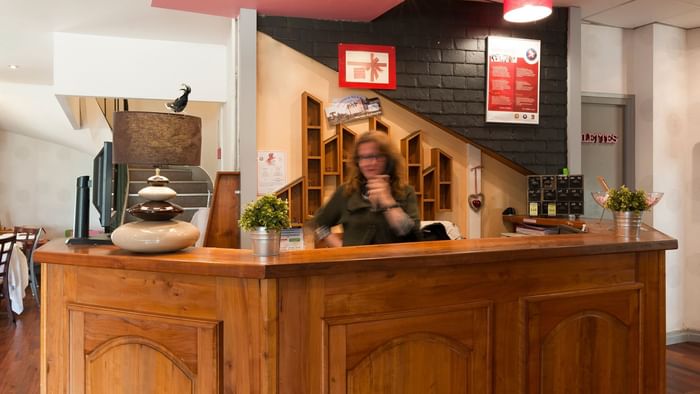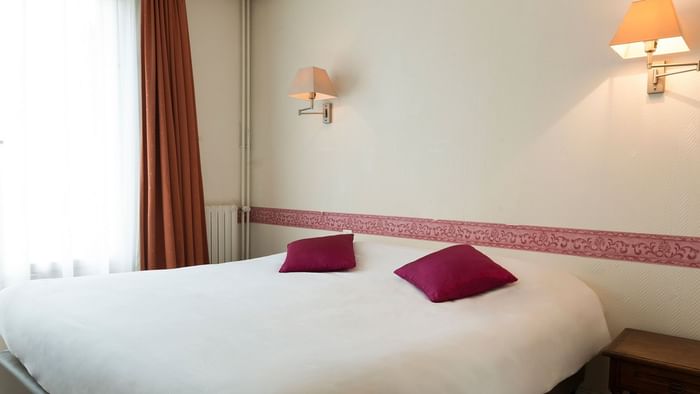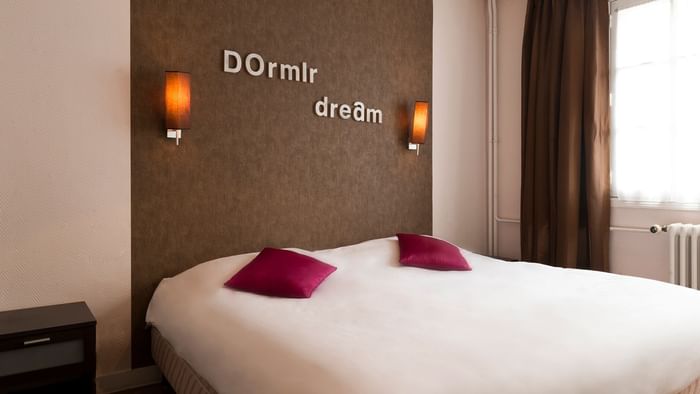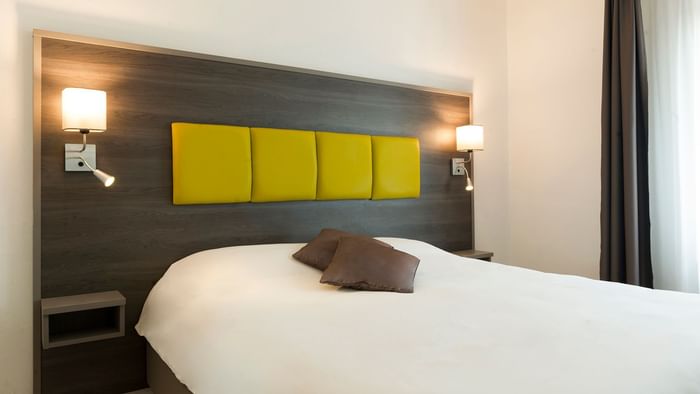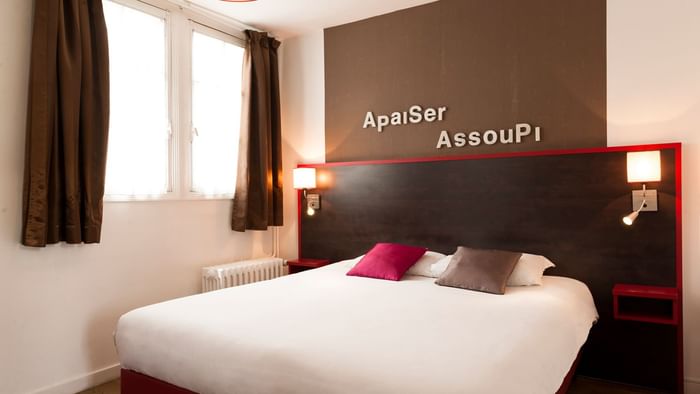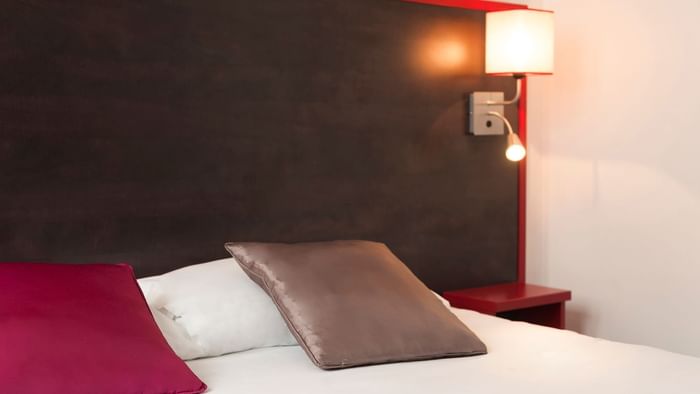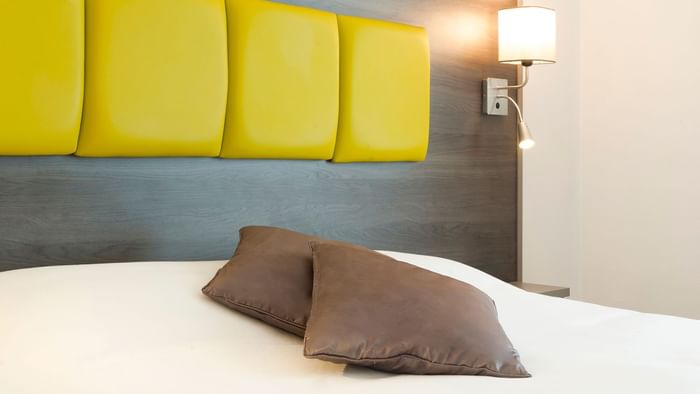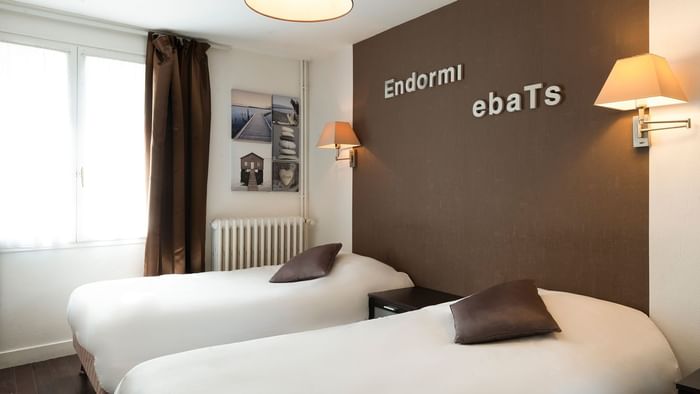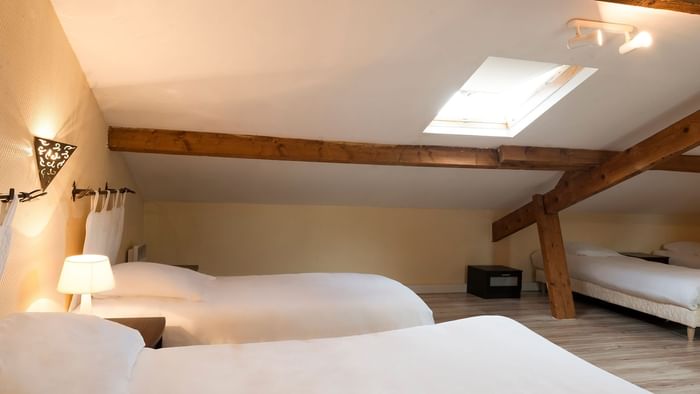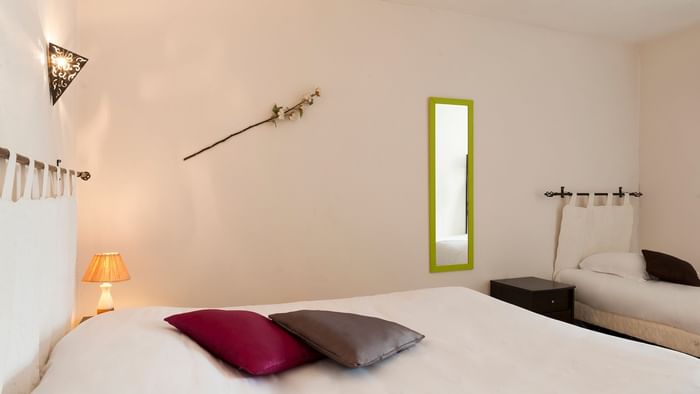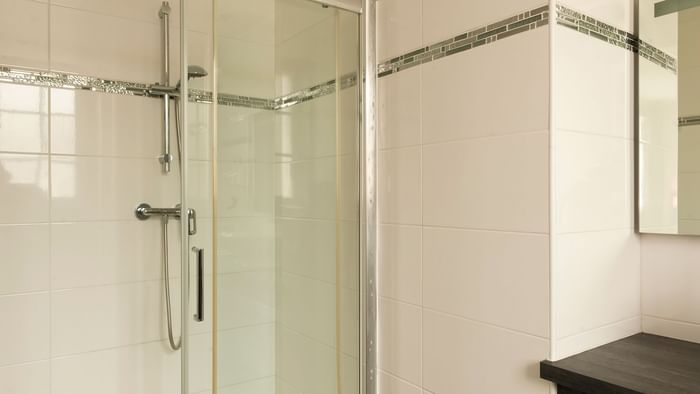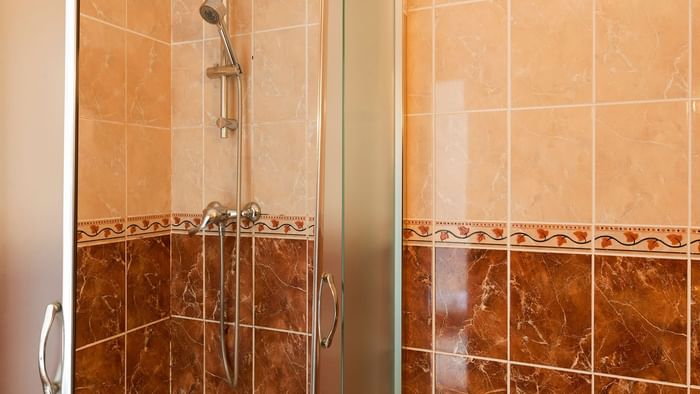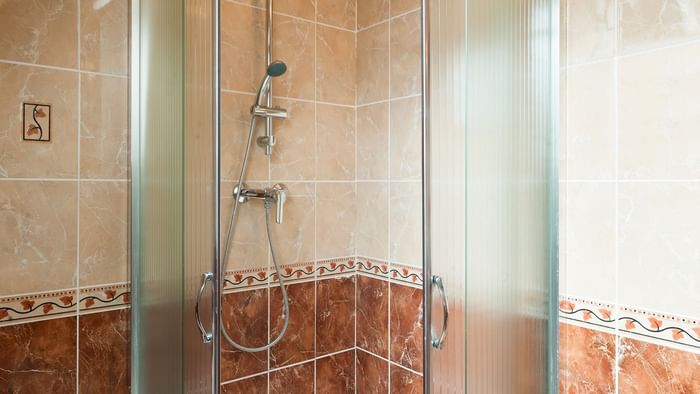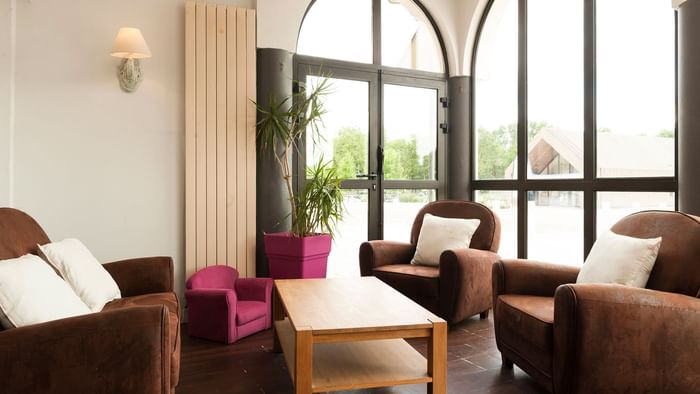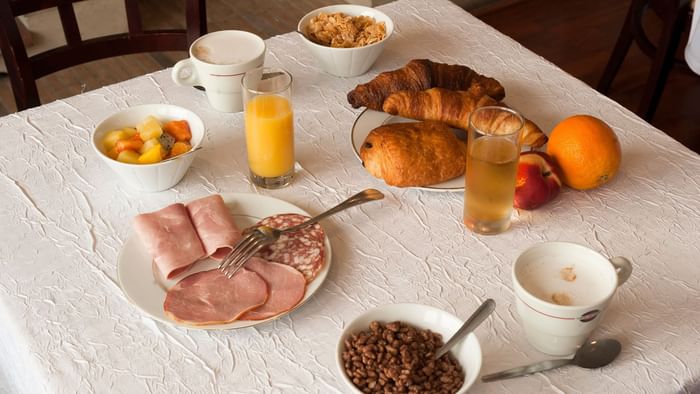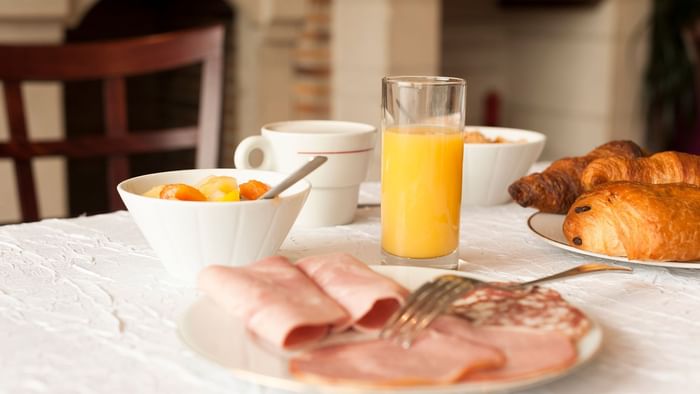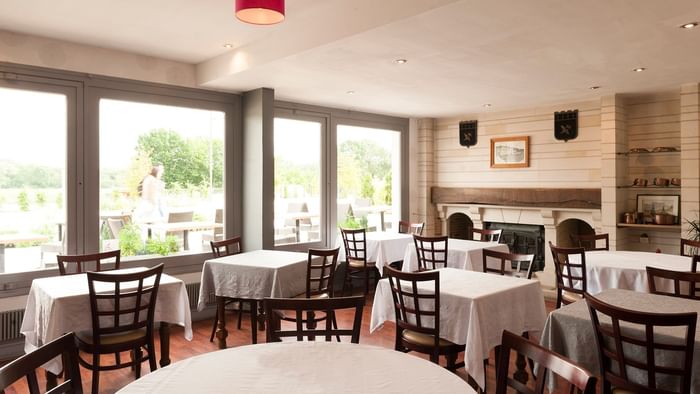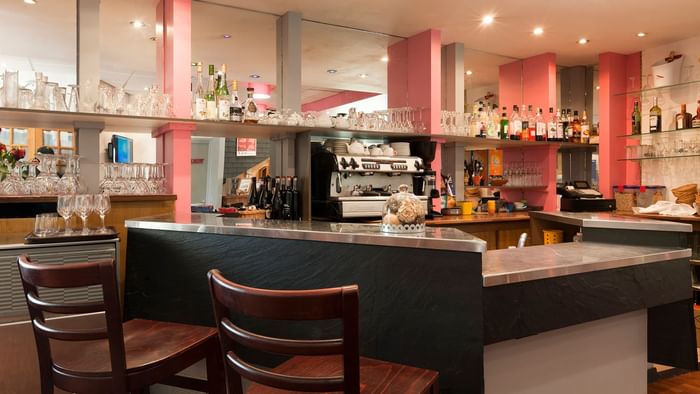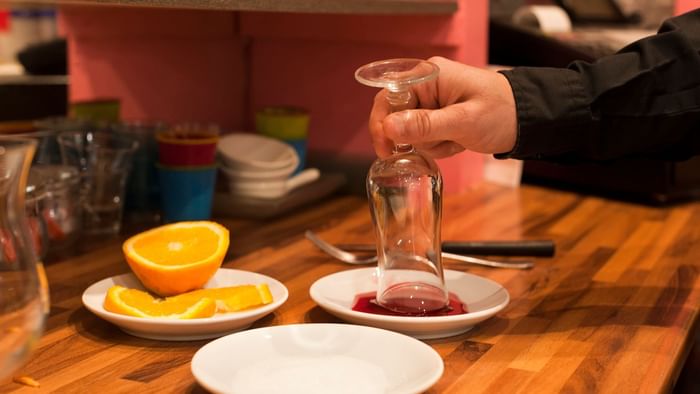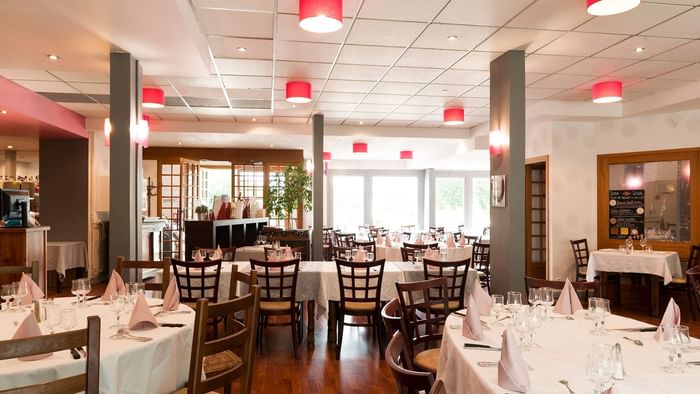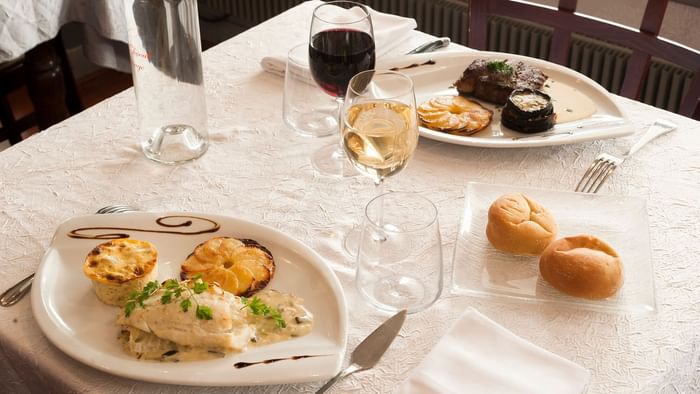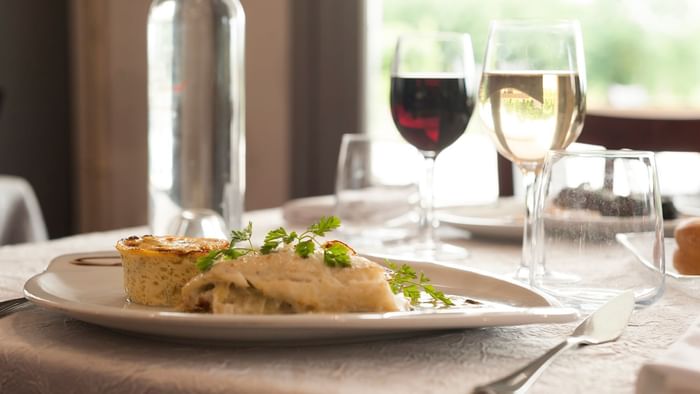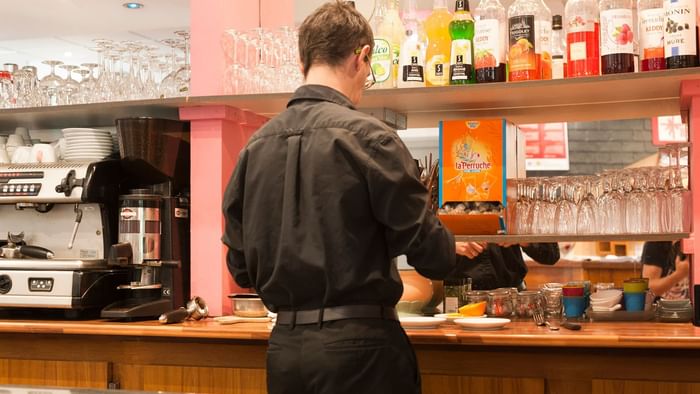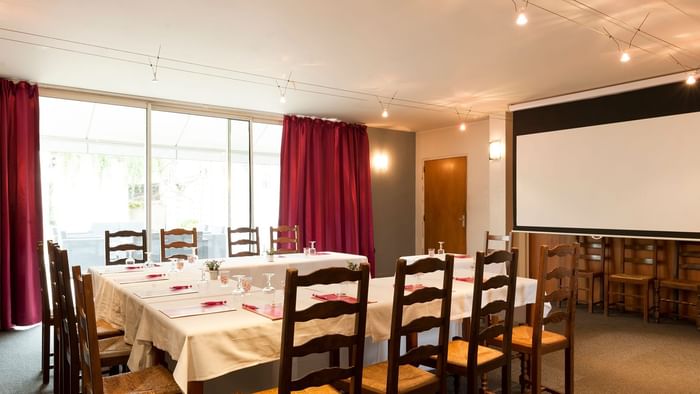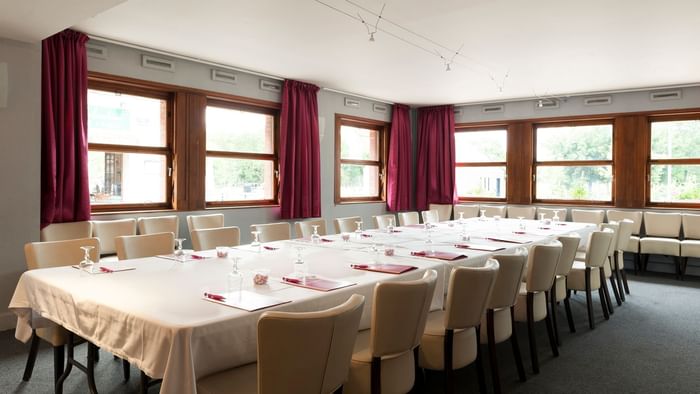 WiFi

Bycicle premises

Free hotel car park

Pets admitted

Restaurant

Garage

Bar

Seminar rooms
Rooms
The Originals City, Hotel Le Cheval Rouge, Tours West
Looking for accommodation near Tours? Whether overlooking the courtyard or the street, the 45 rooms at The Originals City, Hotel Le Cheval Rouge, Tours West are all furnished in a classic style. Comfortable and fully equipped, all come with private shower or bathroom, and the bedding is excellent. Some rooms can also accommodate families and guests with reduced mobility. The hotel even offers an apartment for rent with separate entrance to the hotel. This includes a 72m2 room that can accommodate 6 to 8 guests.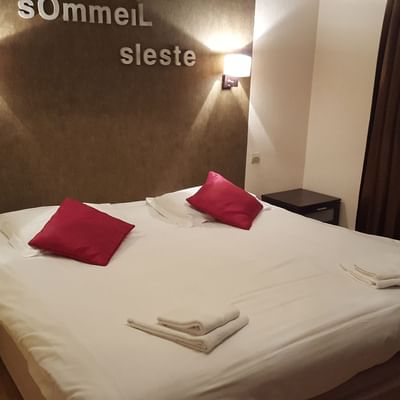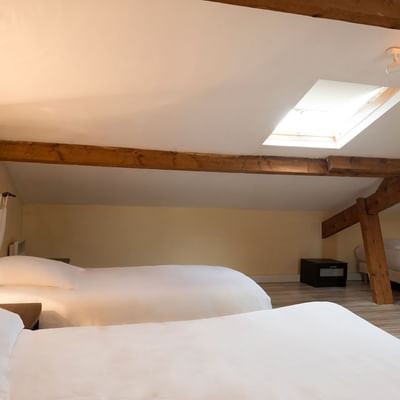 Family Room 4 to 6 persons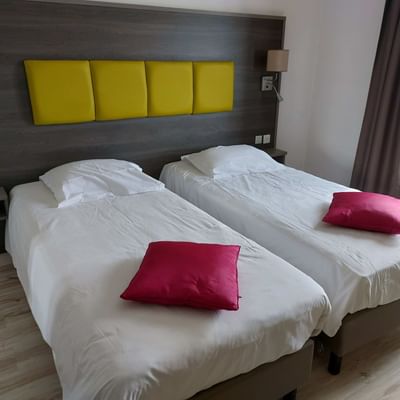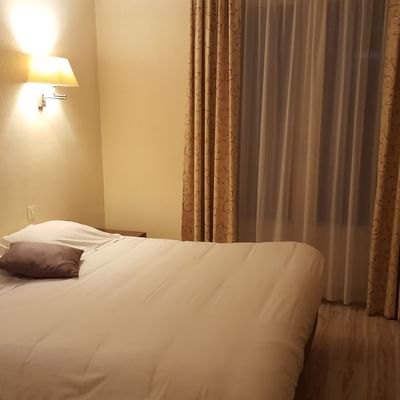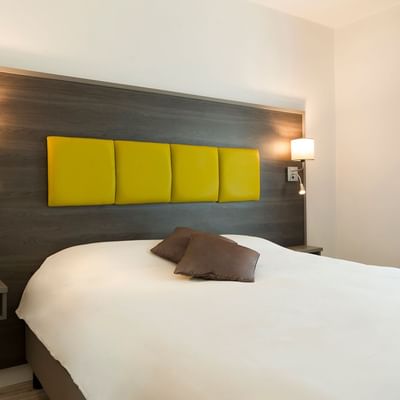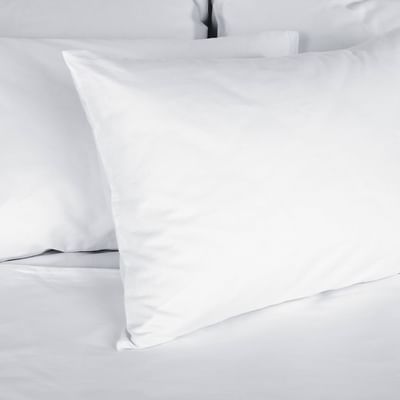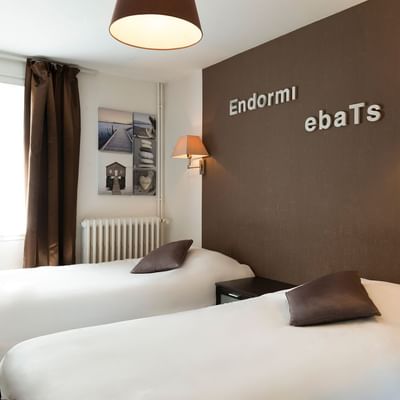 HOTEL INFORMATION
Check-In: 15h30
Check-out: 11h30
Annual Closure: 24/12 > 25/12
The Originals City, Hotel Le Cheval Rouge, Tours West
9, rue Principale 37510 Villandry, France
DON'T MISS THIS MONTH'S OFFERS!
Start planning your next getaway with our latest travel packages and exclusive hotel discounts.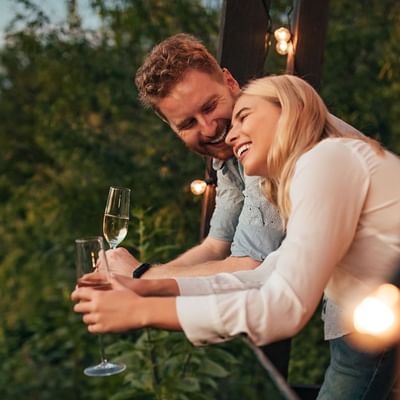 With the Short Break offer, you can benefit from a discount up to 30%.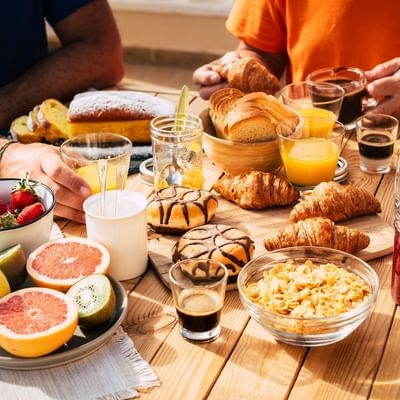 Breakfast is included in the price of the room.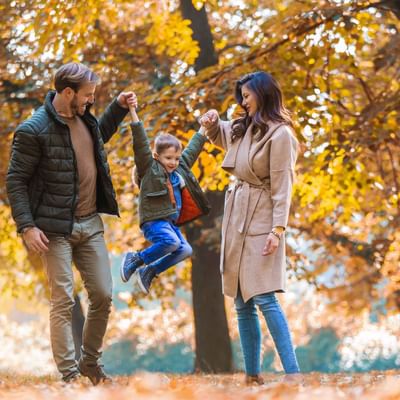 Go on holiday in complete freedom at a reasonable price. And if you have any unforeseen circumstances, you can change or cancel at any time.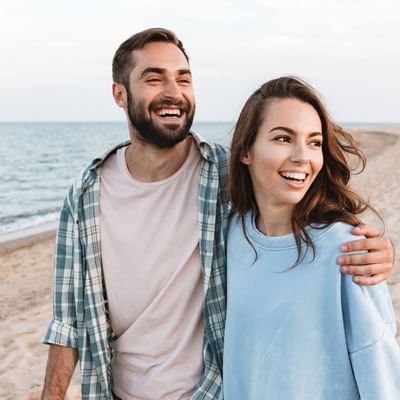 Book 30 days before your arrival and get a discount up to 25% on the price of your room to enjoy the best of local life.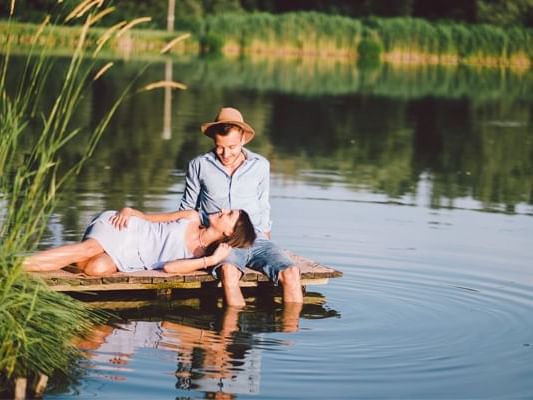 Culture and Nature Experience
Culture and Nature Experience : the price of the stay includes a breakfast and a sports or cultural activity for 2 people.
Find out more
Dining
The Originals City, Hotel Le Cheval Rouge, Tours West
Whilst its signature horse may be red, the hotel's restaurant is adorned in fuchsias and greys. Not very traditional in colour, unlike the kitchen, where high-quality regional specialities are certainly on the menu. Just like the restaurant, the bar also gives pride of place to local beverages (Vouvray, Epine noire de Touraine, Poires Tapées liqueur and much more). And it's also these local flavours that make breakfast time so wonderful at The Originals City, Hotel Le Cheval Rouge, Tours West (continental buffet). The goats' cheese comes from small local farmers, as do the rillettes de tours. As for the breads and pastries, "they're made fresh in our bakery, just next door to the hotel", adds Sylvain.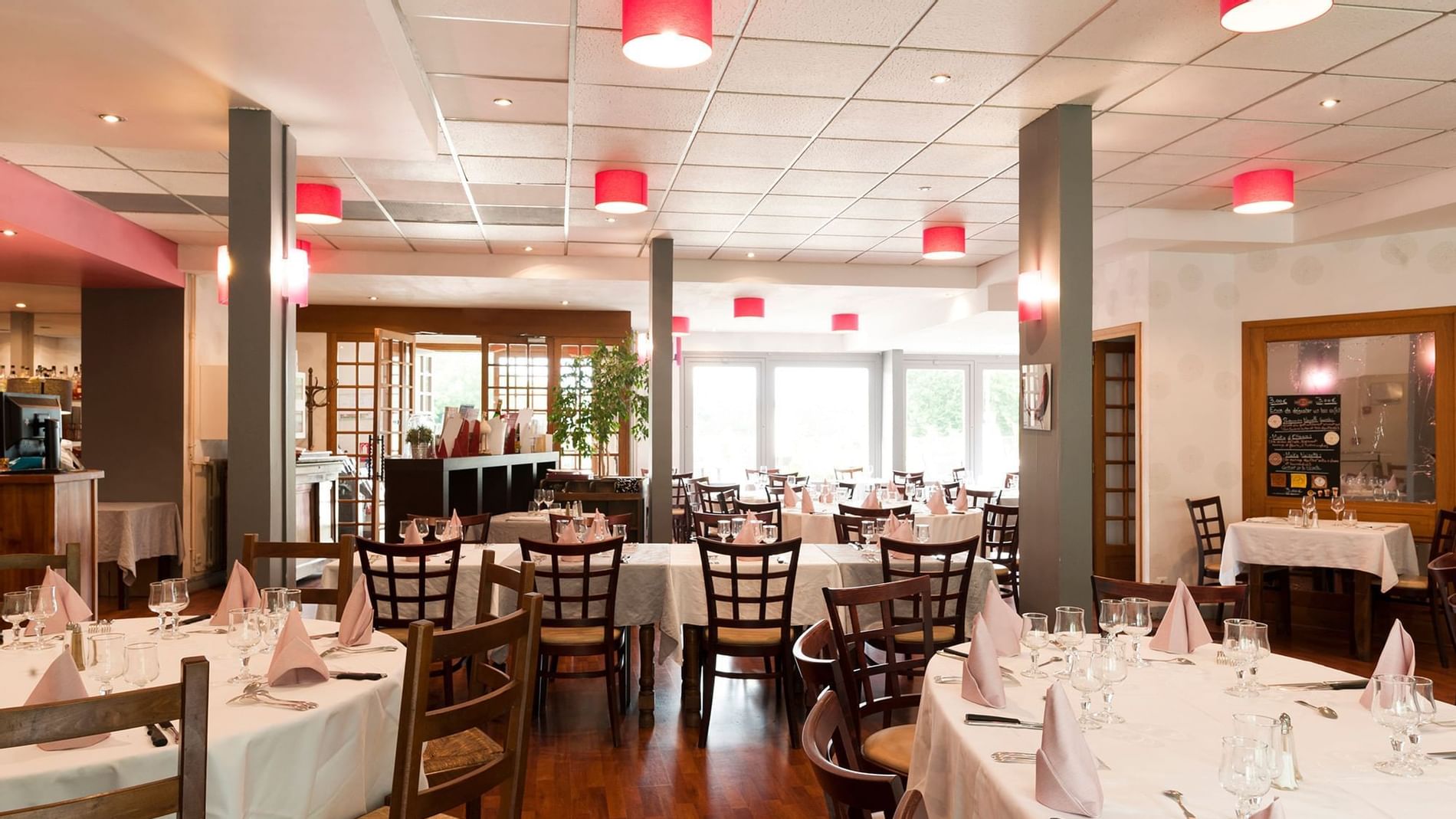 Le Cheval Rouge provides you with traditional local cuisine. Amongst the many must-haves on the menu, which is updated once every two months, is the homemade foie gras, the beef fillet au chinon, the regional cheese platter and the tapées pears, a local delicacy since the 19th century.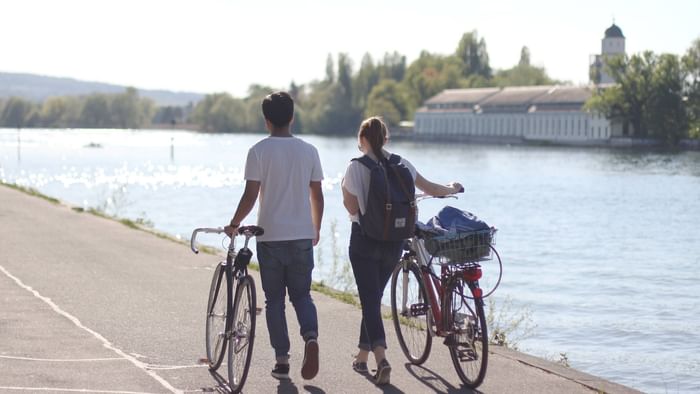 Tips from your hotelier
THE LOIRE VALLEY BY BIKE
Rent by the hour, half-day or full-day so you can make the most of the Loire Valley by bike, a unique cycling route through France (800km of bike paths from Nevers to Saint-Brévin-les-Pins in Loire-Atlantique). Indeed, Villandry is located in one of the most beautiful and flattest stretches of the route before Tours. Repairs are included and you'll have the opportunity to leave your bikes at various collection points along the way.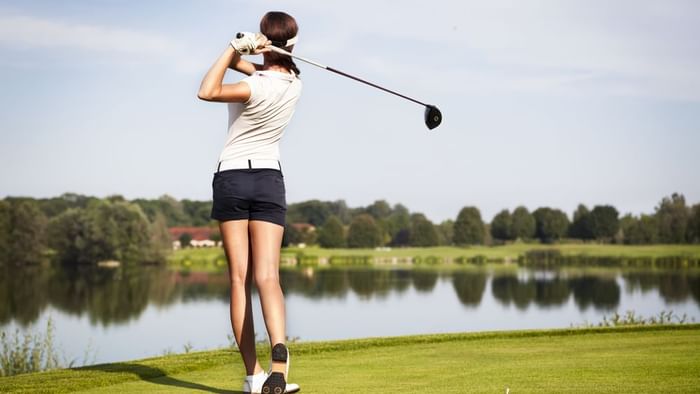 Tips from your hotelier
GOLF
Located in Ballan-Miré since 1973, this 18-hole golf course was designed by Michaël Fenn and Gérard Crouzat Reynes, really making the most out of the available space. It combines technical difficulty with a very well-maintained course. The hilly and wooded course has a range of entirely natural water hazards, its weathered fairways are soft and dense with fast and forthright greens. 
* Non-contractual picture.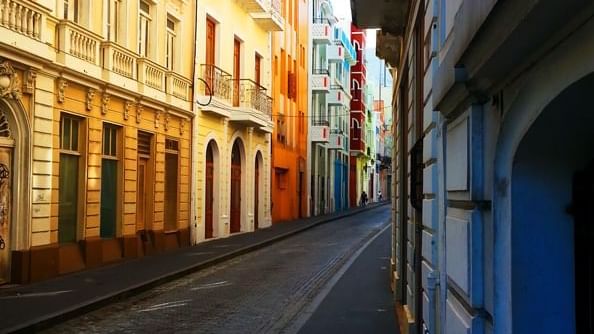 Tips from your hotelier
VILLANDRY
Villandry takes its name from the magnificent French gardens that create an enchanted setting around the Loire Valley's final castle to be built during the Renaissance period. The Carvallo family name is inseparable from the estate, who were responsible for returning it to its original beauty. The gardens will transport you to a joyful utopia, while the castle will inspire you with its elegance and charm (particularly the oriental room). 
* Non-contractual picture.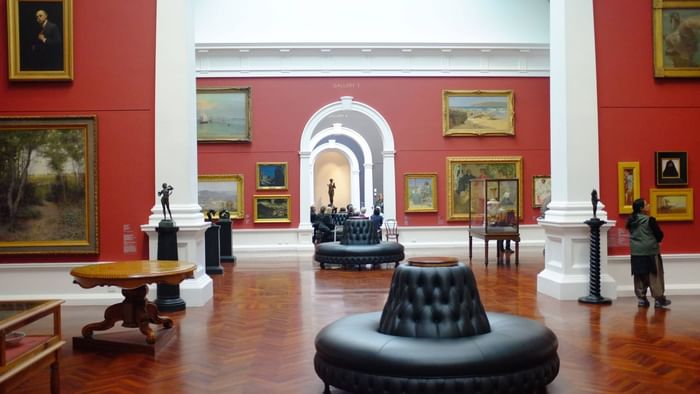 Tips from your hotelier
THINGS TO DO NEARBY
With museums (from the prehistoric era to mushrooms), writers' homes (Balzac, Rabelais, Ronsard and more), castles (Azay-le-Rideau, Chenonceau, Ussé, Clos-Lucé, Amboise, Chambord, Cheverny, Chaumont and so on) and some amazing getaways (like the mini-castle park and Touraine's giant aquarium), as well as some more unusual activities (such as the troglodyte valley and petrifying caves), Centre-Val-de-Loire will satisfy young and old alike, especially those who enjoy history, ancient settlements and new discoveries.  
* Non-contractual picture.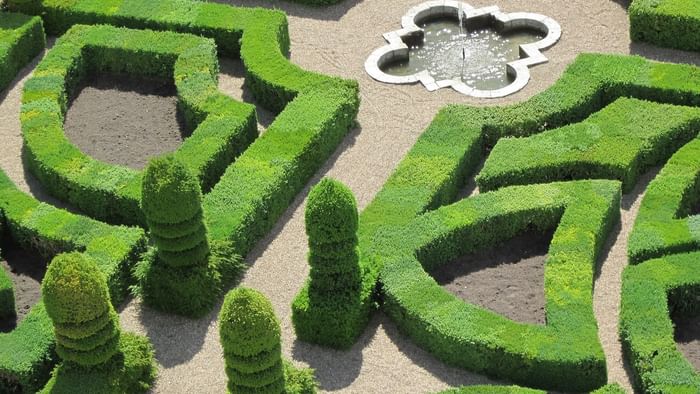 Tips from your hotelier
A LA CARTE
Sébastien, Sylvain's brother, organises activities for groups of 20 or more. Offering privileged access to castles, caves and regional producers, organised tastings with winemakers, bakery workshops, theatre performances in caves, wicker weaving, tourist trails with tour guides and even afternoons and evenings of dance.
THE CRYSTAL ROOM
This room is named after the vast crystal glass engraving of a horse that can be found in the room.  It is a 64m2 room that can accommodate up to 40 guests (cocktail party layout). It enjoys direct access to the garden room, perfect for short breaks and/or drinks.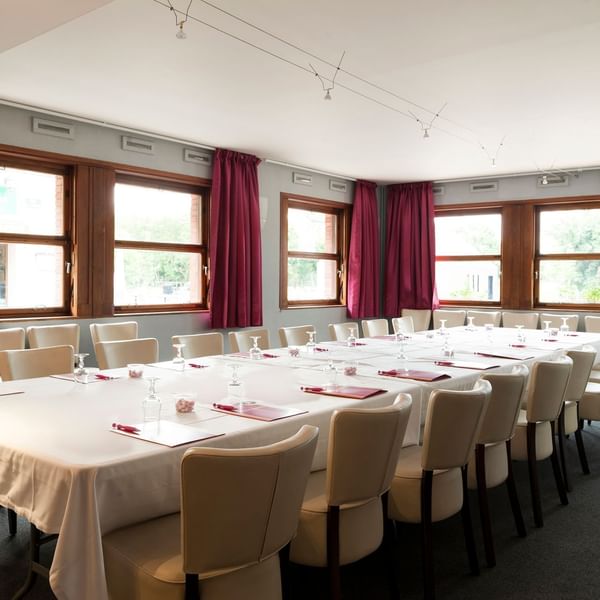 THE CHÂTEAU ROOM
This 84m2 room can accommodate up to 70 people (U-shape layout). It takes its name from the large fresco mural by a local artist depicting the Château de Villandry.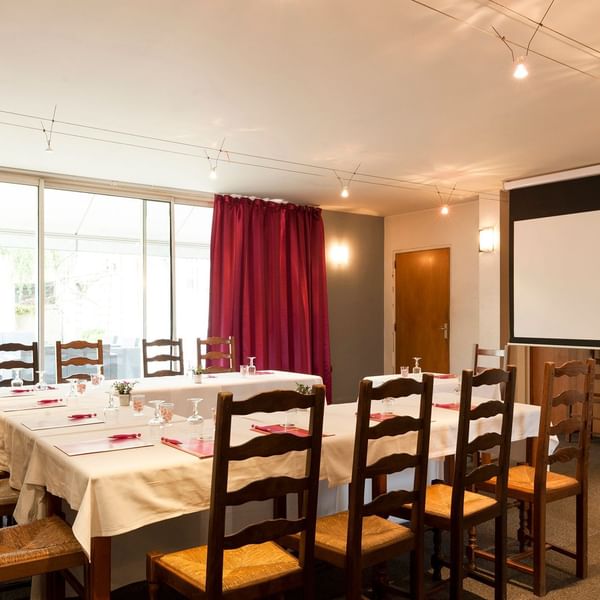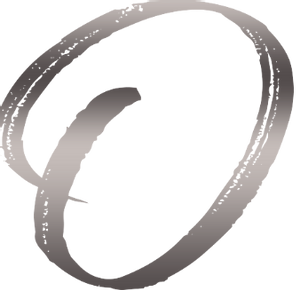 Meet our hoteliers
Meet the Roussau Family and their hotel foot away from the Château de Villandry gardens
" A courteous and friendly atmosphere where the focus is always firmly on guests will surely make you want to come back. "
Explore our hotels nearby
The Originals City, Hotel Le Cheval Rouge, Tours West