An oyster lover's guide to Brittany
An oyster lover's guide to Brittany
Does Brittany have the best oysters in the world? We'll let you be the judge of that! The waters of this western French region teem with high-quality plankton, which makes them ideal for oysters. Follow The Originals Hotels' guide and tuck into this delicious seafood. Unlock our Smooth Rate and stay at The Originals Hotels at the best price!
Cancale oysters
Although all of Brittany is known for its shellfish, Cancale often boasts the best oysters in France. Take a walk along the seafront and you'll see oyster beds, and maybe some fishermen in action. Here you will generally find huître creuse oysters, which originated in Japan.
The harbour has plenty of options for seafood, from fine dining restaurants to humble food stalls. In summer, head to the beach and buy a dozen pre-shucked oysters with a lemon wedge from one of the vendors. There's nothing better than admiring the sea view while you get stuck in!
Oysters in the Rhuys Peninsula
Head to the town of Saint Philibert to enjoy fresh oysters overlooking the bay. You'll also find great oysters in Saint-Armel. This commune is known not just for its shellfish, but also for its fine cider - a classic Breton combination that you'll just love!
As well as oysters, the Rhuys Peninsula is famous for the Château de Suscinio. Don't miss the guided tours of this 14th-century hunting lodge - and be sure to take a stroll along the coast, too. You'll need to work up an appetite, after all.
Oysters in the Abers, Finistère
Visit the Prat Ar Coum restaurant in the summer months. This is run by the Madec family, who have been farming oysters for over a hundred years, and offers one of the best chances to try the native huître plate oyster. Connoisseurs love its slight hazelnut taste.
When enjoying oysters in Brittany, France, you'll find that they're usually served raw, and still alive. Many locals say this is the best way to enjoy them, but if you're squeamish, don't worry. Lightly grilled oyster dishes are also available. They must never be overcooked, though, as the delicate texture quickly spoils.
Where to stay in Brittany
Hotel de la Mer, The Originals Relais is in Finistère and offers spectacular sea views. This eco-friendly hotel boasts local produce, and will even serve oysters at breakfast time, for a luxurious start to the day.
In the stunning surroundings of Saint-Malo, The Originals Boutique, Hotel des Marins, Saint-Malo has a full spa and seawater therapy centre - just what you need to relax.
Alternatively, try The Originals Boutique, Hotel Vannes West. Modern and comfortable, this hotel has a great location, with plenty of entertainment options nearby.

End Of Article
2
HOTELS SELECTED FOR YOU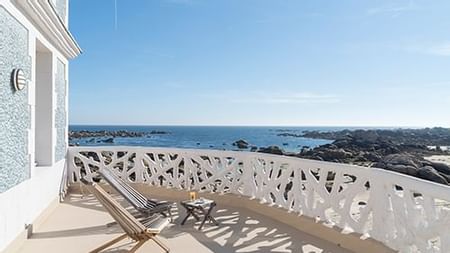 Brignogan-Plage , France
Hotel de la Mer,
The Originals Relais

(Relais du Silence)

Côte des Légendes Plage des Chardons Bleus, 29890 Brignogan-Plage See on map
WiFi

Pets admitted

Restaurant

Bar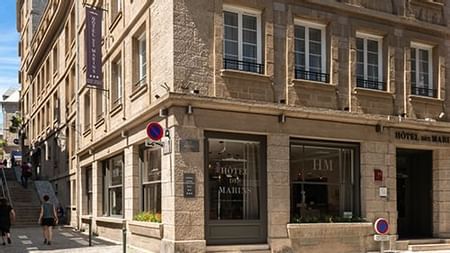 Saint-Malo , France
The Originals Boutique,
Hotel des Marins, Saint-Malo

(Inter-Hotel)

2, rue des Marins, 35400 Saint-Malo See on map
WiFi

Bycicle premises

Fee-paying hotel car park

Bar
Subscribe to our newsletter to receive our latest offers
SUBSCRIBE