Calvados and Cheese Tasting in Normandy
Calvados and Cheese Tasting in Normandy
No trip to France would be complete without sampling some of the local cuisine! That's particularly true in Normandy, home of cider, calvados and many delicious cheeses. Loosen your belt and let The Originals Hotels take you on a gourmet tour through the north of France. Unlock our Smooth Rate and stay at The Originals Hotels at the best price!
Normandy's best cheeses
Of course, the most famous cheese in Normandy is camembert. This soft, creamy cheese, best eaten baked in a wooden box, is made from raw cow's milk and has a uniquely intense flavour, with notes of mushrooms and butter.
Try cheese tasting in Normandy to see the difference between camembert and another local favourite, the nuttier and grainier neufchatel. Unlike camembert, which is always round, this cheese can be square, rectangular or - for a romantic treat - heart-shaped
There are more cheeses to explore: pungent, spicy livarot, pale yellow Pont-l'Eveque, which owes its special flavour to the mild, damp local pastures, and many more!
Camembert Museums
To learn more about the history of camembert, visit Vimoutiers for the Musée du Camembert. Alternatively, stop in nearby Le Bourg for La Maison du Camembert. In both of these charming places, you can see how Normandy's most famous cheese is made, and sample the wares from small, local cheese producers.
The Route du Cidre
Along with cheese, Normandy is known for its cider. The Route du Cidre around Caen is only 25 miles long, but has plenty of enticing stops, making it an ideal addition to a Norman road trip 
Along the way, you'll see the delightful Domaine Saint-Hippolyte. Dating back to the 16th century, this farm has fields of cows and luscious apple orchards.
Finally, don't miss the chance to try calvados tasting in Normandy. On the Route du Cidre, you'll also find producers of this local apple brandy. Don't forget: nothing goes with local cheese like a warming shot of calvados!
Places to stay in Caen and nearby
The Originals City, Hotel Le Savoy, Caen is a cosy, friendly hotel just a few minutes' walk from Caen train station. It's a great spot to start your Norman adventure and go for some strolls around town
Gourmets will love The Originals City, Hotel Otelinn, Caen. The restaurant here showcases local produce, giving you a chance to get stuck into the finest Norman cuisine.
The Originals City, Hotel Cathédrale, Lisieux offers spacious rooms and an extensive breakfast buffet, with local cheeses and charcuterie being the stars of the show! The bistro restaurant means you'll never go hungry while you stay here.
End Of Article
3
HOTELS SELECTED FOR YOU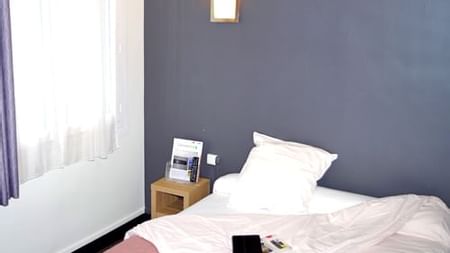 Caen , France
The Originals City,
Hotel Le Savoy, Caen

(Inter-Hotel)

106, rue de Falaise, 14000 Caen See on map
WiFi

Free hotel car park

Pets admitted

Restaurant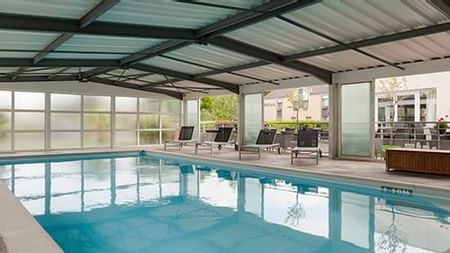 Caen , France
The Originals City,
Hotel Otelinn, Caen

(Inter-Hotel)

9, rue Karl Probst, 14000 Caen See on map
WiFi

Bycicle premises

Free hotel car park

Pets admitted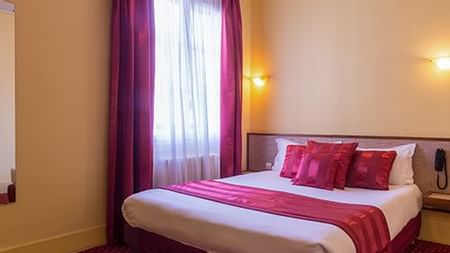 Lisieux
The Originals City,
Hotel Cathédrale, Lisieux

(Inter-Hotel)

67 Rue Henry Chéron, 14100 Lisieux See on map
WiFi

Bycicle premises

Garage

Lift