Cassis: Village Charm, Magnificent Calanques, & Beautiful Coastline
Cassis: Village Charm, Magnificent Calanques, & Beautiful Coastline
For beauty, pleasure and variety, the region around Cassis has few rivals. The town itself is historic and is a destination famous for its dramatic location on the Provençal coast. Nature lovers can enjoy the mountainous landscapes and wildlife. And sunbathers will relish the local beaches. Read on to find out what to see in Cassis and the region.
Unlock our short break offer now and plan your getaway with The Originals Hotels!

What is there to do in Cassis?
Cassis is a beautiful little town, just 12 miles east of Marseille. Now a major tourist destination, it has a rich history too. It has been an important fishing port and was fortified in the 5th century. It's also famous for its red and white wines. But its major draw is the location. The Mediterranean coast here is magnificent. Cassis is surrounded by amazing cliffs and rocky coves. The nearby Cap Canaille is one of Europe's highest cliffs. It offers stunning views of the port and shore.
Cassis is also close to the Calanques national park. Here the mountainous landscape borders the azure sea, with spectacular results. It's ideal for climbers, hikers, cyclists, kayakers and ambitious runners! Some may wonder how to visit the Calanques for more gentle pursuits. There's no need to worry, though. Less challenging trails offer a superb tour for naturalists, with a huge range of animal and plant species.

Visit the best beaches near Cassis

This being the Mediterranean coast, you'll be wondering about beaches. There are plenty to choose from. Cassis has excellent beaches on its doorstep. The Plage de la Grande Mer and Plage du Bestouan are right by the harbour. And the Plage du Corton and Plage de l'Arène are both an easy walk from the centre.

Accommodation near Cassis
We have some great recommendations for your stay. The Originals Boutique, Hotel Cassitel, Cassis Port is right there in the town itself. With views of the sea and luxury rooms, it's a treat.
You can also consider staying nearby in Aubagne. The Originals City, Hotel Le Relais d'Aubagne and The Originals Boutique, Hotel Occitan, Aubagne Nord both offer you a great base for exploring this beautiful historic town and the region. The Originals City, Hotel Côté Sud, Marseille East is also not far away. It offers access to the fantastic city as well as all the coastal delights.
Cassis and its cliffs are waiting for you. So why not book today?
3
HOTELS SELECTED FOR YOU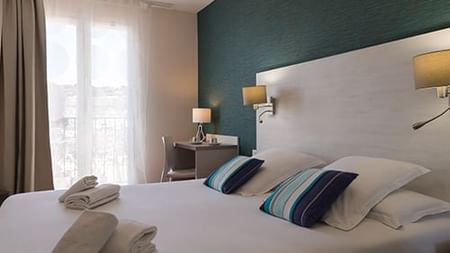 Cassis , France
The Originals Boutique,
Hotel Cassitel, Cassis Port

(Inter-Hotel)

Place Georges Clemenceau, 13260 Cassis See on map
WiFi

Bycicle premises

Air-conditioned room

Night porter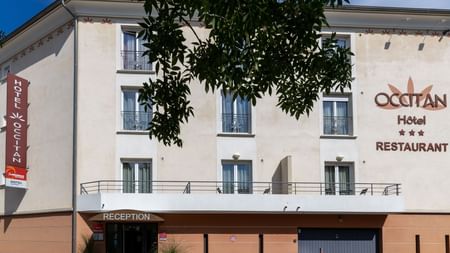 La Destrousse , France
The Originals Boutique,
Hotel Occitan, Aubagne Nord Résidence La Tuilerie - Quartier La Verrerie, 13112 La Destrousse
See on map
WiFi

Bycicle premises

Air-conditioned room

Free hotel car park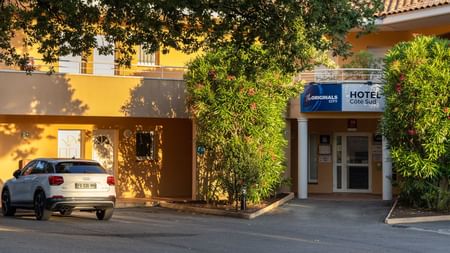 Allauch , France
The Originals City,
Hotel Côté Sud, Marseille East

(Inter-Hotel)

657, avenue Marcel Pagnol, 13190 Allauch See on map
WiFi

24h access by automatic teller

Air-conditioned room

Free hotel car park