Discover Normandy's Étretat Cliffs and Boucles de la Seine
Discover Normandy's Étretat Cliffs and Boucles de la Seine
Normandy is known for its fascinating history and unique cuisine - but there are natural wonders here, too. The breathtaking Étretat Cliffs and the Boucles de la Seine regional park will amaze and delight you. Discover them for yourself with The Originals Hotels. Unlock our Smooth Rate and stay at The Originals Hotels at the best price!
Exploring Boucles de la Seine
Stretched over 200,000 acres, the Boucles de la Seine park has so much to explore. Within this park, you'll find tiny villages, ruined monasteries, and other fascinating spots. Hop onto a rental bike or strap on your hiking boots, and get ready to explore!
The village of La Bouille is a major highlight. This charming little village looks like it has come from the pages of a storybook; don't miss the beautiful church in the centre. You can also take a free ferry across the river, offering wonderful views.
Don't miss the intriguing ruins of Abbaye de Jumièges, once a powerful abbey that fell into disrepair after the French Revolution. Finally, be sure to stop at Chêne d'Allouville, a tiny chapel that is nestled inside the trunk of a 1000-year-old oak tree.
Discovering the Étretat Cliffs
The Étretat Cliffs in France are one of the most spectacular sites for a day trip. If you want to see cliffs in Normandy, it's hard to beat this rugged, windswept landscape that is sure to take your breath away. These white chalk cliffs have provided inspiration for many artists over the centuries, most famously Claude Monet.
Hiking up for the best views of the natural arches is steep but rewarding. It's even possible to walk under one of the arches, but this should only be attempted at low tide! High on the cliff tops, you'll find a museum and monument dedicated to two French airmen who died attempting the first non-stop flight from Paris to New York in 1927. You should also take the chance to explore the town of Étretat. There's a charming boardwalk and a delightful white sand beach.
Where to stay in Normandy
Near the park, you'll find The Originals City, Hotel Acadine, Pont-Audemer. Modern and chic, this hotel is ideal for families, offering both rooms and apartments.
Another hotel near Boucles de la Seine is The Originals Boutique, Hotel Spa, Honfleur South. If you want to relax, this is for you! There's a wide range of premium spa treatments, including massages, a sauna, and a luxurious hammam for your enjoyment.
End Of Article
2
HOTELS SELECTED FOR YOU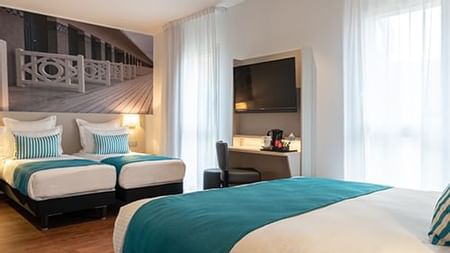 PONT-AUDEMER , France
The Originals City,
Hotel Acadine, Pont-Audemer 12 Rue du Président Georges Pompidou, 27500 PONT-AUDEMER
See on map
WiFi

Fitness room

24h access by automatic teller

Bycicle premises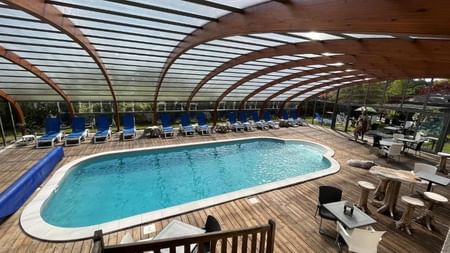 Beuzeville , France
The Originals Boutique,
Hotel Spa, Honfleur South

(Inter-Hotel)

Avenue du 46e Royal Marine Commando, 27210 Beuzeville See on map
WiFi

24h access by automatic teller

Air-conditioned room

Pets admitted
Subscribe to our newsletter to receive our latest offers
SUBSCRIBE