Discover Normandy's history of the Second World War
Discover Normandy's history of the Second World War
The Normandy landings were one of the most important events in the Second World War. Today, visitors with an interest in history flock to this part of France. Whether you're coming for an adult holiday, or you want to inspire your children to learn more about the past, let The Originals Hotels lead you through what to see in and around the Normandy beaches. Unlock our Smooth Rate and stay at The Originals Hotels at the best price!
Utah Beach
Utah Beach and its neighbour, Omaha Beach, were where American troops landed on D-Day. That's why many of the Normandy memorials and museums here are dedicated to US soldiers. In the Utah Beach Landing Museum you'll find a rare B26 bomber, as well as a huge collection of historical artefacts.
Juno Beach
If you're planning to visit the Normandy battlefields, don't miss Juno Beach. On D-Day, this beach was taken by Canadian troops. The Juno Beach Park is open to all visitors, but to make the most of your trip, join a guided tour led by Canadian exchange students. You'll be able to see the beach itself, the German defences, the observation bunker, and more. This vivid slice of history is brought to life by the enthusiastic young guides. 
Memorial Pegasus
In the early hours of D-Day, the British 6th Airborne Division had the task of seizing and holding two vital bridges. Today, Memorial Pegasus commemorates their achievement. You'll find a three-acre park with a replica Horsa glider and a new museum all about this division 
Sword Beach and the Atlantic Wall Museum
Sword Beach was liberated by the joint efforts of British and French forces. Today a tranquil, 8-km stretch of sand, it contains plenty of monuments and memorials to visit. Within the Atlantic Wall, be sure to visit Le Grand Bunker, spread over five floors. Here you can see how the German soldiers lived, and relive the liberation as it happened on D-Day. 
Where to stay in Normandy
The Originals City, Hotel Le Savoy, Caen is one of the most charming hotels near the Normandy beaches. A stone's through from the famous artificial harbour constructed by the Allies at Arromanches, it allows you to immerse yourself in history. 
La Ferme des Mares, The Originals Relais is a French hotel with a charming English garden, reflecting the spirit of international harmony in the area. Make it your base to explore historical locations, and don't miss the chance for on-site cooking lessons of local cuisine.
2
HOTELS SELECTED FOR YOU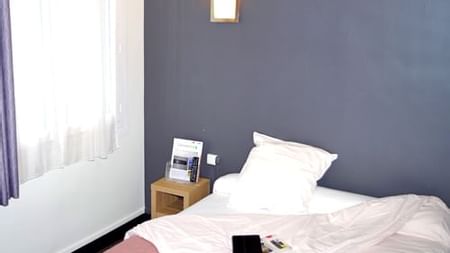 Caen , France
The Originals City,
Hotel Le Savoy, Caen

(Inter-Hotel)

106, rue de Falaise, 14000 Caen See on map
WiFi

Free hotel car park

Pets admitted

Restaurant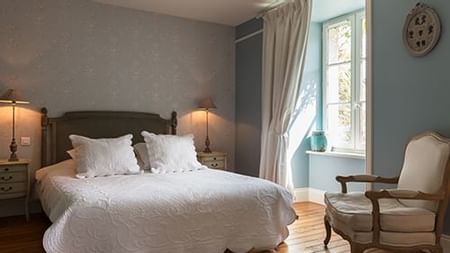 Saint-Germain-sur-Ay , France
La Ferme des Mares,
The Originals Relais

(Relais du Silence)

26, rue des Mares, 50430 Saint-Germain-sur-Ay See on map
WiFi

Bycicle premises

Free hotel car park

Pets admitted
Subscribe to our newsletter to receive our latest offers
SUBSCRIBE