Exploring in and around Annecy this winter
Exploring in and around Annecy this winter
Winter in the Haute-Savoie is a beautiful time. Just imagine the crystal clear air as you gaze across the snow-capped peaks! Whether you like skiing, ancient towns, Christmas markets or local cuisine, you're sure to find what you need on a winter break in Annecy. Read on to discover the best Annecy, France tourist attractions.
Unlock now our smooth rate offer and enjoy a memorable stay at the Originals Hotels!
The best things to do in Annecy in winter
During the winter months, one of the best things to do in Annecy, France is, of course, skiing. There are many famous resorts in the area, like Manigod, La Clusaz, Le Grand Bornand and Saint Jean de Sixt. From here, you can enjoy the slopes on skis or snowboards. If you don't fancy the heights, you can also try cross-country skiing or snowshoeing.
In the mountains around Annecy, France, skiing is not the only activity. For those who like a slower pace, the beautiful Lake Annecy offers superb opportunities for walks, with amazing views. You can also take relaxing boat rides.
Explore the towns and villages
If winter sports are not your thing, there's plenty more to do in Annecy itself. During the winter months Annecy Christmas Markets are a must-visit. You'll find the Annecy Old Town decorated with illuminations and festive scenes, so it's a great way to see this medieval gem.
You might also fancy a spin on the open-air skating rinks, or you can visit the craft market for some traditional local products. Also, the regional cheeses are a delight for gastronomes: Raclette, Gruyère, Emmental and more. The Christmas markets are open right through Advent, and even into January and exploring them are among the best things to do in Annecy.
Where to stay
We've got some great accommodation to recommend. The Originals City, Hotel L'Iroko, Aix-les-Bains for winter sports. For convenience, The Originals City, Hotel Annecy Aéroport is ideal for travelers.
Of course, our hotels will offer you a warm welcome, with all the comforts you need. So why not take a closer look and book today?
3
HOTELS SELECTED FOR YOU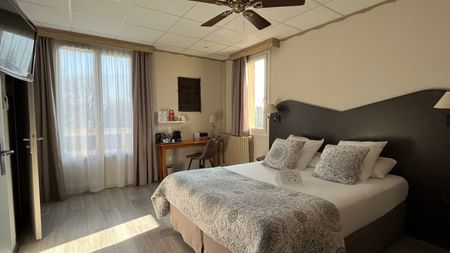 Aix-les-Bains , France
The Originals City,
Hotel L'Iroko, Aix-les-Bains

(Inter-Hotel)

Place Président Édouard Herriot Le Grand Port, 73100 Aix-les-Bains See on map
WiFi

Bycicle premises

Air-conditioned room

Free hotel car park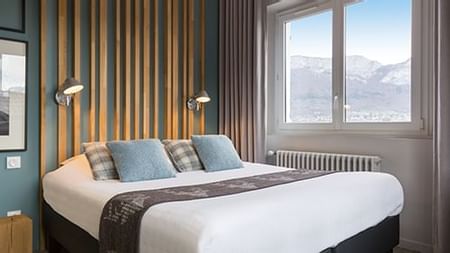 Sévrier , France
Hotel Beauregard,
The Originals Relais

(Inter-Hotel)

691, route d'Albertville, 74320 Sévrier See on map
WiFi

Bycicle premises

Air-conditioned room

Free hotel car park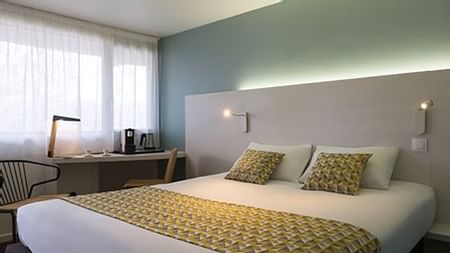 Metz-Tessy , France
The Originals City,
Hotel Annecy Aéroport

(Inter-Hotel)

Zone d'activités des Longeray, 74370 Metz-Tessy See on map
WiFi

24h access by automatic teller

Bycicle premises

Air-conditioned room
Subscribe to our newsletter to receive our latest offers
SUBSCRIBE