Host a meeting in a wine country
Host a meeting in a wine country
Great hotel meeting rooms around France allow you plenty of choices when it comes to planning business events. Here are some of The Originals Hotels' top picks for conference facilities near Bordeaux, B&B hotels in Lyon, and hotel spas in Limoges. Host your seminar, conference or meeting in style at one of these luxury hotels!
Discover our business offer and start planning your next event in France.
Host a meeting in wine country
A prestigious, traditional French vineyard makes a dramatic backdrop to a business event at Château d'Arche, The Originals Relais in Sauternes. Its stunning meeting room of 160 m2 can hold up to 160 people, with a modular design that allows you to divide it into smaller spaces. Large windows allow natural light into the charming room, with a wood-beamed ceiling. The hotel is set in a working vineyard, allowing you to incorporate wine tourism into your event. Take a tour of the grounds or enjoy a discovery workshop, complete with wine tastings.
Enjoy a post-seminar Michelin-starred banquet
Looking for a hotel spa between Lyon and Limoges? Domaine de la Charpinière, The Originals Collection is set in a sprawling 5-hectare estate, allowing you total tranquility for your event. It boasts five fully equipped meeting rooms; the largest can hold 300 people, and there are also more intimate options for smaller events. The 800 m2 wellness centre allows you to unwind after the meeting is done, with a hammam, sauna and heated swimming pool, but the main attraction here is the Michelin-starred restaurant. Enjoy fresh, inventive takes on the region's local produce - an experience you'll never forget!
Surround yourself in the beauty of nature
To inspire creative thoughts and see your business problems in a new light, it helps to get away from it all. Head to Clos St Eloi, The Originals Relais for a true countryside experience. Enjoy delicious local dishes in the hotel's restaurant, set in an 18th-century coaching inn; take long walks through the lush surrounding landscape, including the Auvergne Volcanoes; and relax in the modern, ultra-comfortable rooms. You'll be refreshed and ready to get to work in the hotel's two charming meeting rooms, both of which have bright natural light and all the equipment you'll need.
Prepare for the ultimate business trip to France! Organize your conference centre in Lyon, France, with The Originals Hotels, for a trip that's sure to make an impact.

3
HOTELS SELECTED FOR YOU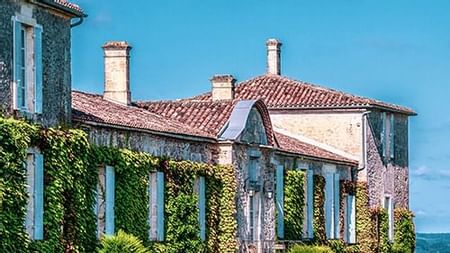 Sauternes , France
Château d'Arche,
The Originals Relais Château d'Arche, 33210 Sauternes, France, 33210 Sauternes
See on map
WiFi

Free hotel car park

Pets admitted

Seminar rooms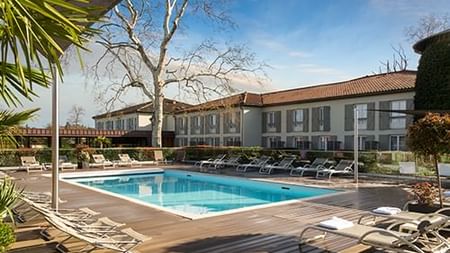 Saint-Galmier , France
Domaine de la Charpinière,
The Originals Collection

(Relais du Silence)

La Charpinière 8, allée de La Charpinière, 42330 Saint-Galmier See on map
WiFi

Fitness room

Air-conditioned room

Free hotel car park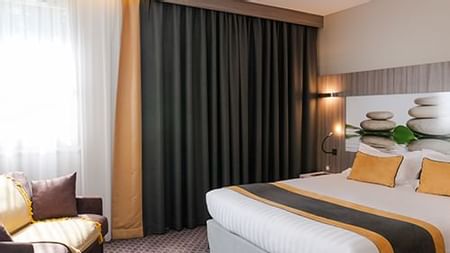 Thiers , France
Clos St Eloi,
The Originals Relais

(Relais du Silence)

49, avenue du Général de Gaulle, 63300 Thiers See on map
WiFi

Bycicle premises

Air-conditioned room

Free hotel car park
Subscribe to our newsletter to receive our latest offers
SUBSCRIBE