Plan your weekend getaway in Auvergne - Rhône Alpes
Plan your weekend getaway in Auvergne - Rhône Alpes
Auvergne - Rhône Alpes offer the ultimate outdoor adventure. With stunning mountain trails, picture-postcard towns and sumptuous local cuisine, you can pack plenty into a weekend break. Read on to find out the top things to do in Auvergne.
Book now and take advantage of our special offer to enjoy a beautiful stay at a very low price!
Explore historic Auvergne's landscapes
Auvergne has a mesmerising history with scenic Romanesque churches, picture-postcard villages and a wealth of ancient nature trails. Home to nearly 100 ancient volcanoes, the mountain paths of Massif Central are some of the most scenic in France. Perfect for hikers, bikers and kayakers, this region is ideal for active weekend breaks.
For historic city escapades, Clermont-Ferrand, Thiers, Le Puy and Annecy are brimming with medieval treasures. Cultural splendour abounds with dramatic skylines and vistas from your hotel's front door. In Northern Auvergne, Hotel Chalet-Hôtel Les Gentianettes provides the ideal chalet experience. Perched between mountains, you're treated to relaxing spa and swimming facilities in an inspired natural setting surrounded by dense forests.
Le Chalet-Hôtel Hermitage offers amazing views and delicious and a savoury buffet breakfast made up with regional products. End your day in the outdoor jacuzzi and experience the paradise in this idyllic place.
The beauty of lake Annecy
Annecy is one of Auvergne's must-visit gems. Nestled on the banks of the eponymous lake, Annecy provides a picturesque weekend setting. Enjoy cycling around Lake Annecy from your lake and spa resort in Annecy, explore the 16th-century old town, or simply relish in nature from your hotel's dining terrace. For romantic excursions, the lake provides rowboat rentals and dazzling café terraces for watching the sunset over the lake.
For the best Lake Annecy France holidays, look to the elegant Hotel Beauregard. Home to a breathtaking local restaurant and scenic terraced views, the hotel sits just 50 m from the lake's shore. Stroll around the old town, Vieille Ville, before returning for a drink in the luxury bar flanked by views of the Aravis Mountain Range.
Relaxing experiences in Auvergne
The scenery of Auvergne can't be beaten, but the food comes close. This area is renowned for its cheese, producing a quarter of all French AOP offerings. For a foodie experience, it doesn't get more exciting than Domaine de la Charpinière. Home to the delectable restaurant La Source Saint Galmier, guests are treated to the finest Auvergne produce and wine. It's an intimate and relaxing experience with a spectacular, award-winning menu.
Our hotels in Auvergne - Rhône Alps, France, offer relaxing experiences. Turkish baths, sauna stays and pool dips bring this area to life. Book your next wellness escape with THe Originals Hotel in Auvergne - Rhône Alps.
3
HOTELS SELECTED FOR YOU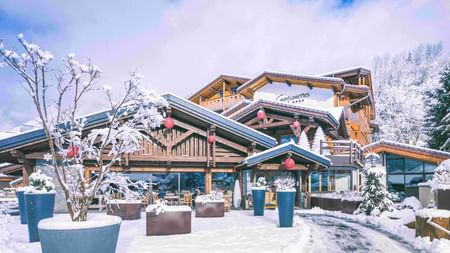 La Chapelle-d'Abondance , France
Chalet-Hotel Les Gentianettes,
The Originals Relais

(Hôtel-Chalet de Tradition)

73 route de Chevennes, 74360 La Chapelle-d'Abondance See on map
WiFi

Bycicle premises

Fee-paying hotel car park

Restaurant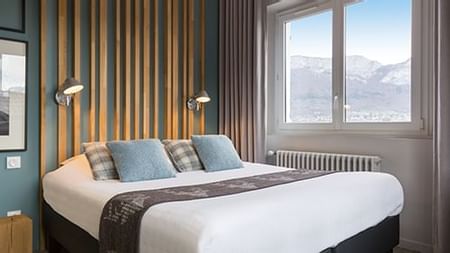 Sévrier , France
Hotel Beauregard,
The Originals Relais

(Inter-Hotel)

691, route d'Albertville, 74320 Sévrier See on map
WiFi

Bycicle premises

Air-conditioned room

Free hotel car park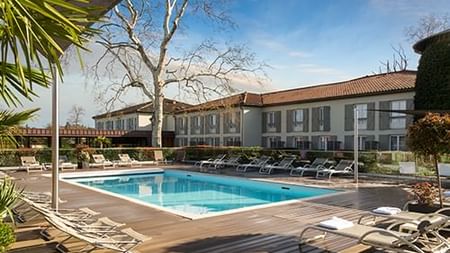 Saint-Galmier , France
Domaine de la Charpinière,
The Originals Collection

(Relais du Silence)

La Charpinière 8, allée de La Charpinière, 42330 Saint-Galmier See on map
WiFi

Fitness room

Air-conditioned room

Free hotel car park
Subscribe to our newsletter to receive our latest offers
SUBSCRIBE