Shining a light on Brittany's lighthouses
Shining a light on Brittany's lighthouses
For a family holiday in Brittany, it's hard to beat a lighthouse tour. This thrilling road trip will take you all along the spectacular, rugged coastline. Create a lifetime of memories with The Originals Hotels' guide to Brittany's lighthouses. Unlock our Smooth Rate and stay at The Originals Hotels at the best price!
Saint-Mathieu lighthouse
Located in Plougonvelin, this lighthouse marks the westernmost point of mainland France. To reach the top, you'll need to climb 163 steps. Don't fancy that? No problem! You can admire the nearby 16th-century abbey, or pay your respects at the memorial to sailors lost at sea.
Petit-Minou
Brest has long been an important military port. This is where you'll find this beautiful lighthouse. It actually stands on an offshore islet, but you can cross the cobblestone bridge to reach it from the mainland. Even very young children can manage this short walk, and the whole family will enjoy the gorgeous views.
Creac'h lighthouse
This is the most powerful lighthouse in France and has plenty to keep you entertained. As well as the lighthouse itself, Creac'h has a lighthouse museum. Here you can see how these iconic buildings have changed over the years, and inspire young minds with thrilling tales of sailors and engineers.
Île Vierge lighthouse
If you count the steps as you climb this lighthouse, you'll find there are exactly 365 - as many as the days in a year! This is the tallest freestone lighthouse in the world and gives some of the best views around. Most excitingly for kids, you can get there by boat, a journey that is sure to delight youngsters.
Trézion
The lighthouse of Trézion is a fun one to climb, with 182 steps and great views at the top. From high up, you can see where the waters of the Atlantic meet the Channel; on a clear day, you might also be able to spot the Molène archipelago in the distance.
Family hotels in Brittany
Manoir des Indes, The Originals Relais has exotic rooms decorated with raw wood and a restaurant that gives local cuisine a tropical twist. Use it as a base to visit the nearby Créac'h lighthouse, or go for a walk along the rugged shoreline.
Give your kids something to remember when you stay at The Originals City, Hotel Armen le Triton, Roscoff. It's surrounded by traditional Breton buildings, and has a pirate charm that youngsters will adore!
The Originals City, Hotel Morlaix Ouest has double, triple and quadruple rooms, as well as special family suites. It's the ideal hotel to explore the nearby Bay of Morlaix, and a hearty breakfast buffet will see you on your way in style!
End Of Article
2
HOTELS SELECTED FOR YOU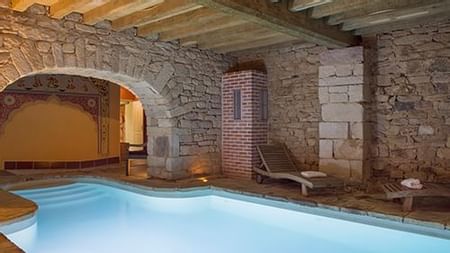 Quimper , France
Manoir des Indes,
The Originals Relais

(Relais du Silence)

1, allée de Prad ar C'Hras, 29000 Quimper See on map
WiFi

Bycicle premises

Free hotel car park

Restaurant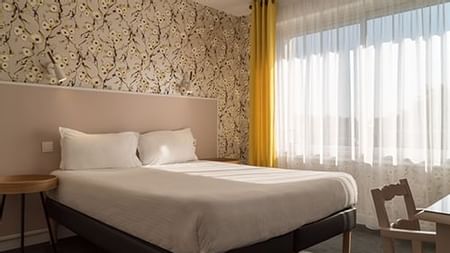 Roscoff , France
The Originals City,
Hotel Armen Le Triton, Roscoff

(Inter-Hotel)

3, venelle de Roc'higou, 29680 Roscoff See on map
WiFi

Bycicle premises

Free hotel car park

Pets admitted
Subscribe to our newsletter to receive our latest offers
SUBSCRIBE