Enjoy a weekend in Bordeaux
Enjoy a weekend in Bordeaux
What's the first thing you think of on hearing "Bordeaux"? Wine, surely. The castles and vineyards of Bordeaux are world-renowned. Yet, the area also has much more to offer, not least a fine gastronomic heritage. A Bordeaux city break can take in historical monuments, beautiful riverfront views and lots more. Also, the nearby forests and dunes are waiting to be explored if you need a breath of fresh air. So what would you do with 48 hours in Bordeaux?
Unlock now our short break offer and benefit from a discount up to 30% with The Originals Hotels!
The city of wine
Do names like Château Lafite Rothschild, Château Margaux or Château Latour give you a tingle of excitement? Then, you probably like Bordeaux wines! This may be all you need for a long weekend in Bordeaux. The Gironde department, bordering the city, is the largest wine-growing region in France, so it's ideal for a wine tour. You'll be amazed by how close some of the famous châteaux are to each other.

Bordeaux beyond wine
It may be the world capital of wine, but there are many other attractions for a weekend in Bordeaux. Try a visit to the Triangle d'Or district. Its grand boulevards offer a taste of the city's age of enlightenment. Also, check out the Place de la Bourse, the city's main square. This eighteenth-century ensemble is a UNESCO World Heritage site, with the old stock exchange, a beautiful fountain and exquisite riverfront views.
You can also visit the Musée d'Aquitaine to see artefacts from prehistory to the modern era. It's a testament to Bordeaux's rich international trading history. If you like museums, a visit to La Cité du Vin is a must for exhibitions, shows, seminars and more, all about wine! Well, this is Bordeaux, after all.

Staying in Bordeaux

That's a taste of what to do in Bordeaux, but where to stay? The Originals Access, Hotel Bordeaux Airport, is great for international connections. Its commitment to wellbeing will ensure you have a comfortable and refreshing trip. Meanwhile, for simplicity and service, The Originals Access, Hotel Bordeaux Lake won't let you down, and it's just a few minutes from the city centre.
We're sure you'll enjoy your Bordeaux break. À votre santé, as they say in France!

2
HOTELS SELECTED FOR YOU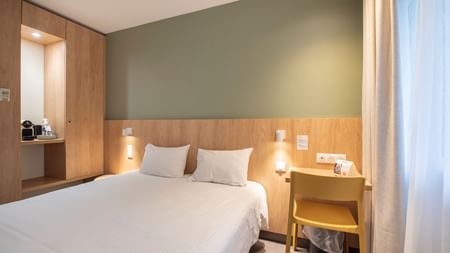 Mérignac , France
The Originals Access,
Hotel Bordeaux Airport Centre Hôtelier de l'aéroport 91, avenue J.-F. Kennedy, 33700 Mérignac
See on map
WiFi

Air-conditioned room

Free hotel car park

Pets admitted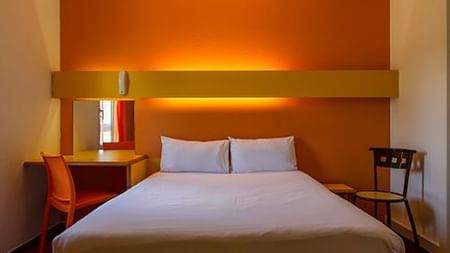 Bruges , France
The Originals Access,
Hotel Bordeaux Lake

(P'tit Dej-Hotel)

51 Rue Daugere, 33520 Bruges See on map
WiFi

24h access by automatic teller

Air-conditioned room

Free hotel car park
Subscribe to our newsletter to receive our latest offers
SUBSCRIBE