Taste a fresh breakfast or a delicious brunch
Taste a fresh breakfast or a delicious brunch
If you're a food lover, France has to be one of your main travel destinations. Cassoulet, bouillabaisse, coq au vin - the list of tempting dishes is almost endless, and the patisserie - ooh la la! Don't forget breakfast. An organic breakfast in France is satisfying and uplifting, and if you want more check out our gourmet experience, exclusively for you!
The traditional French breakfast
French breakfasts are not all about croissants. There are also freshly baked pain au chocolat, pain aux raisins and other delightful pastries. Add some fresh baguettes or brioche with jam, fruit and coffee or hot chocolate and you have a breakfast fit for a king.
The French are also partial to a little brunch. Here you could try a traditional briquet: bread slices stuffed with butter, cheese and ham. Or how about its fried cousin, the croque monsieur? The perfect pick-me-up after a long night!
Regional specialities
French cuisine has lots of regional varieties and breakfast is no exception. For example, in eastern regions like Alsace, there's a distinct German influence. A traditional breakfast buffet in Alsace features lots of charcuterie - ham, salami and bacon, and various soft and hard cheeses.
Further north in Normandy, dairy is a speciality. Expect lots of butter with your baguettes, superb buttery brioche and hot chocolate made with rich milk. In Provence, the Mediterranean climate means excellent fresh fruit and vegetables. That means you'll get an especially healthy breakfast in Aix en Provence.
Where to stay
The food tourist is spoilt for choice with our range of French hotels! If you're travelling to Normandy, book into The Originals Boutique, Hotel La Villa Marine, Le Tréport. Your breakfast here will feature lots of local products.
For arguably the best brunch in Aix en Provence, visit Maison Arquier, The Originals Relais. The organic buffet breakfast there has something for everyone, but the Sunday brunch is really where it's at. Take it by the fireplace or in view of the spectacular River Arc.
Domaine de Beaupré, The Originals Relais offers you an organic Alsatian breakfast. You can eat on the veranda or the terrace, choosing from eggs, cheese, bread and jam or honey and fresh fruit. There are sixty varieties of tea, so you'll never tire of your breakfast beverage!
We have many more breakfasts for you in many more hotels. If that sounds tempting, take a further look at our special bed and breakfast offer and book with The Originals Hotels today!

3
HOTELS SELECTED FOR YOU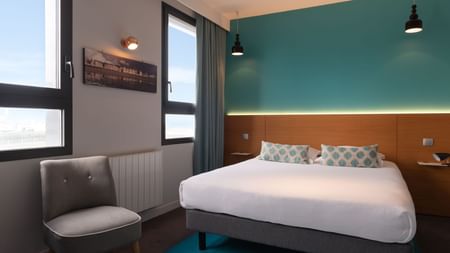 Le Treport , France
The Originals Boutique,
Hotel La Villa Marine, Le Tréport 1 Place Pierre Semard, 76470 Le Treport
See on map
WiFi

Bycicle premises

Free hotel car park

Restaurant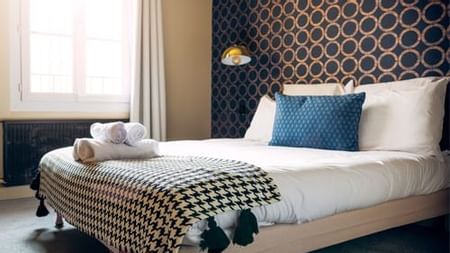 Aix-en-Provence , France
Maison Arquier,
The Originals Relais 2890 Route du Petit Moulin, 13290 Aix-en-Provence
See on map
WiFi

Free hotel car park

Pets admitted

Restaurant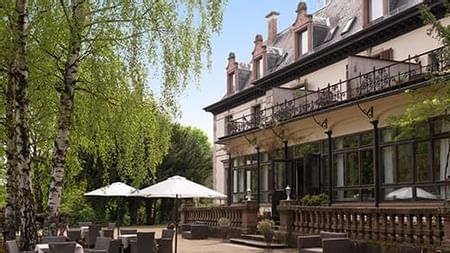 Guebwiller , France
Domaine de Beaupré,
The Originals Relais 2 Rue des Larrons, 68500 Guebwiller
See on map
WiFi

Bycicle premises

Free hotel car park

Pets admitted
Subscribe to our newsletter to receive our latest offers
SUBSCRIBE