Discover best beaches of Brittany: your personal paradise
Discover best beaches of Brittany: your personal paradise
Imagine a holiday far away from the stress of the big city, listening to the crashing of the waves and the cries of the seagulls. Now let The Originals Hotels take you there, as we show you the best Brittany hotels by the sea...
Unlock our Smooth Rate and stay at The Originals Hotels at the best price!
The unmissable Brittany islands

There are many islands off the coast of Brittany, but the largest is Belle-Île-en-Mer. Here you can explore the fascinating rock formations at La Pointe des Poulains, or hike around Les Aiguilles de Port Coton. The island also has several museums that are worth visiting, explaining the intriguing history of the area.

No cars are allowed on the Île de Bréhat, making it one of the best choices for visitors who long to immerse themselves in nature. Take a stroll and admire the flowers that carpet most of the island, or head south for some of the best beaches in Brittany. At the north of the island, there are a pair of lighthouses that make the ideal background for a picnic.

Two little ducks

The words Houat and Hoëdic mean "duck" and "duckling" in French, and these two islands are just as charming as their names suggest. Houat is the larger of the pair and is great for hiking. It has stunning, windswept beaches, dunes, and 17km of coastal paths to explore. Look out for the wild asparagus - but don't pick any, as it is a protected species!

The smaller Hoëdic offers a fascinating glimpse into local history, with two Neolithic sites that date back to 5000 BC. Guided tours are only available in French, but even without a guide, there is lots to see here.

Dream hotels in Brittany

Most of Brittany's islands can be reached by ferry, so staying in a coastal hotel gives you easy access to them. Hotel de la Mer, The Originals Relais can be found in Finistère, and offers impressive sea views. From here, it's easy to visit the nearby islands and explore secluded beaches.

True luxury awaits at The Originals Boutique, Padja Hotel and Spa in the centre of Vannes. Relax in the spa, explore the cobbled streets of Vannes, or take a ferry across to a nearby island - you won't get bored here!

The Originals City, Hotel Les Océanes, Lorient is in southern Brittany. This fun, colourful hotel makes the most of its seaside location, offering you the chance to try your hand at sailing and other watersports.

Choose your favourite of The Originals Hotels' locations in Brittany,and prepare to get away from it all!
2
HOTELS SELECTED FOR YOU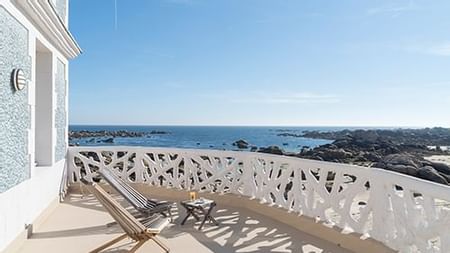 Brignogan-Plage , France
Hotel de la Mer,
The Originals Relais

(Relais du Silence)

Côte des Légendes Plage des Chardons Bleus, 29890 Brignogan-Plage See on map
WiFi

Pets admitted

Restaurant

Bar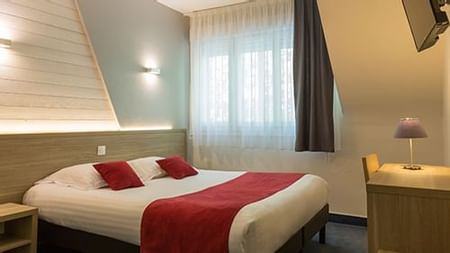 Lorient , France
The Originals City,
Hotel Les Océanes, Lorient

(Inter-Hotel)

17, avenue de la Perrière, 56100 Lorient See on map
WiFi

Electric vehicle charging station

Bar

Golf course nearby
Subscribe to our newsletter to receive our latest offers
SUBSCRIBE