Top of the Toques: Gault et Millau awarded dining at The Originals
Top of the Toques: Gault et Millau awarded dining at The Originals
Want a fine dining experience on your French holiday? These restaurants have all received awards from the prestigious Gault et Millau guide. No matter where you're going, making sure you eat well by booking a stay with The Originals Hotels. Unlock our gourmet experience and stay with us at the best price!
The Gault et Millau guide
The Michelin guide may be more famous, but foodies in the know often swear by the Gault et Millau. It's renowned for two reasons: first, it is more open to change. That means many of its recommended restaurants steer clear of traditional French haute cuisine, instead creating new and innovative dishes. Secondly, the focus is only the quality of the food. Michelin may bother itself with the correct silverware; Gault et Millau just wants you to eat well.
Exquisite local cuisine in Saint-Joachim
Éric Guérin, chef and owner of La Mare aux Oiseaux, The Originals Collection, is passionate about his local surroundings. Delicious produce is served three times a day, starting with house-smoked salmon for breakfast, prepared using peat from the surrounding marsh. The beautiful restaurant offers a wealth of innovative dishes, from saddle of lamb stuffed with nettles and scallops to white asparagus in daikon remoulade.
As well as an unforgettable dining experience, this hotel has a relaxing spa, and is surrounded by nature. It's the perfect spot to get away from it all.
The magic of the forest in Bagnoles-de-l'Orne
Le Manoir du Lys, The Originals Relais sits on the edge of an ancient Norman forest, and it's here that renowned chef Franck Quinton gets his inspiration - and his ingredients. In particular, the restaurant is known for creative mushroom dishes, including its famous and intriguing dessert of mushroom macaroons.
This hotel, in an old hunting lodge, is peaceful and relaxing. It has indoor and outdoor pools, a recreation zone with table tennis, and plenty of facilities for those who want to explore the forest. Rent a mountain bike or pick up a GR map and strap on your hiking boots!
Your gourmet trip starts here
Want to see if the Gault et Millau critics have got it right? Book your stay at one of these spectacular hotels today. Forget the diet and enjoy a mouthwatering experience in France!
2
HOTELS SELECTED FOR YOU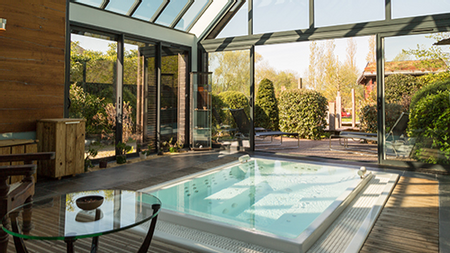 Saint-Joachim , France
La Mare aux Oiseaux,
The Originals Collection

(Relais du Silence)

223, rue du Chef de l'Île Fédrun, 44720 Saint-Joachim See on map
WiFi

Free hotel car park

Pets admitted

Restaurant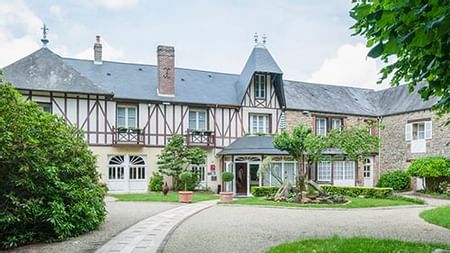 Bagnoles-de-l'Orne , France
Le Manoir du Lys,
The Originals Relais

(Relais du Silence)

Route de Juvigny sous Andaines, 61140 Bagnoles-de-l'Orne See on map
WiFi

Air-conditioned room

Free hotel car park

Pets admitted
Subscribe to our newsletter to receive our latest offers
SUBSCRIBE