Your guide to dining al fresco in the Loire Valley
Your guide to dining al fresco in the Loire Valley
With restaurants in France still closed, it's time to take matters into your own hands! Pack your picnic basket and head to the lush surroundings of the Loire Valley for an outdoor lunch to rival any restaurant meal. The Originals Hotels shows you how... Unlock our Smooth Rate and stay at The Originals Hotels at the best price!
Top picnic spots in the Loire Valley

There are plenty of nice picnic areas in the Loire Valley. A natural choice would be a riverside picnic. Look for a quiet, secluded spot under the trees, where you can watch the world go by as you relax with your meal. You could set out on foot from towns like Chisseaux, where it's easy to find a picnic area in the Loire Valley.
Of course, the Loire Valley is famous for its many châteaux. For a romantic picnic, look for an area with a spectacular view of Château de Chenonceau, Château de Chambord, or Château de Villandry. Some of these stunning castles allow visitors to set up a picnic in the surrounding grounds. Check in advance, and you may be able to have lunch in a storybook setting.

Packing your Loire Valley picnic basket

There are many food specialities in Val de Loire that are delicious warm or cold, so they're ideal for a picnic! Fouée, popular in the Touraine region, is a local bread, reminiscent of pita. Eat it with pork rillettes, another of the Loire Valley food specialities, and plenty of salted butter.

The Loire Valley also has some spectacular goat's cheese. One of the finest is crottin de Chavignol, first produced in the 16th century and still made in the tiny village of Chavignol. Soft and crumbly, it is best accompanied with a Sancerre wine, also from the Loire Valley.

There are some wonderful sweet Loire Valley cuisine recipes, too. The famous tarte Tatin is known around the world, but you could also try nougat de Tours. This is not nougat, but rather a rich cake with almonds and candied fruit. It transports well and is ideal to finish your picnic.

Where to stay in the Loire Valley

Stay in wonderful surroundings at Domaine de Presle Saumur, The Originals Relais. Set in an old mill and hunting lodge, this hotel has partly timbered rooms and a romantic decor that's ideal for a special getaway.

Le Domaine de Mestré, The Originals Relais is a hotel full of character, a converted building that was a family home for two hundred years. The rooms combine old-fashioned, rustic charm with modern comfort, and the surrounding park - with its centuries-old trees - is perfect for picnics.

For something truly spectacular, try Château du Rivau, The Originals Collection. This fairytale château is surrounded by lush gardens and will make you feel like royalty!
3
HOTELS SELECTED FOR YOU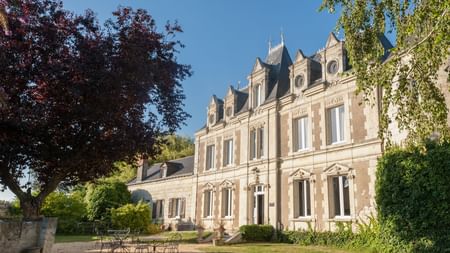 Distré , France
Domaine de Presle Saumur,
The Originals Relais 2425 rue du Cholet, 49400 Distré
See on map
WiFi

Bycicle premises

Free hotel car park

Restaurant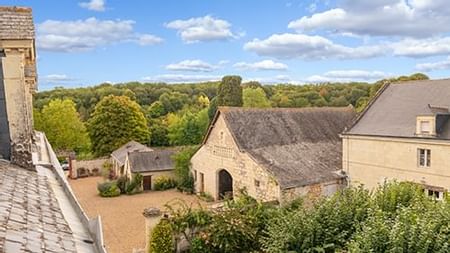 Fontevraud-l'Abbaye , France
Le Domaine de Mestré,
The Originals Relais

(Relais du Silence)

Domaine de Mestré, 49590 Fontevraud-l'Abbaye, France, 49590 Fontevraud-l'Abbaye See on map
WiFi

Bycicle premises

Free hotel car park

Restaurant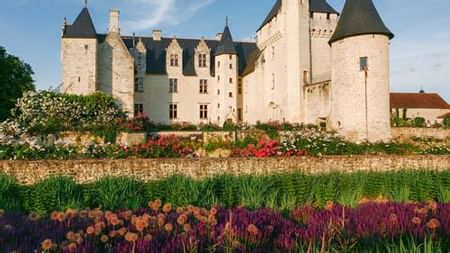 Lémeré , France
Château du Rivau,
The Originals Collection 9 Rue du Château, 37120 Lémeré
See on map
WiFi

Air-conditioned room

Free hotel car park

Restaurant
Subscribe to our newsletter to receive our latest offers
SUBSCRIBE