Hotel Le Lodge
The Originals City
For Lydie and Eric, every guest is unique. He works hard at The Originals City, Hotel Le Lodge, Bayonne North every day to offer guests a tailor-made experience, for a stay that is as enjoyable as it possibly can be. Following on from its complete renovation in 2012, Lydie and Eric has continued to look after and improve this charming 3-star hotel, constantly building on its range of high-quality services. Located in Ondres, 15 minutes from Biarritz, Capbreton and Hossegor, it is perfect for intrepid holidaymakers wanting to explore the activities and wilderness of Landes and the Basque Country. In an idyllic setting of 5000m² that is reminiscent of a tropical garden, guests can enjoy spacious and tranquil rooms, a bar, a full breakfast, a sunny terrace and a pool to cool off in (heated from May to September). Even guests travelling for work will feel like they are on holiday here, with both half-board and full-board packages available.
Meet the team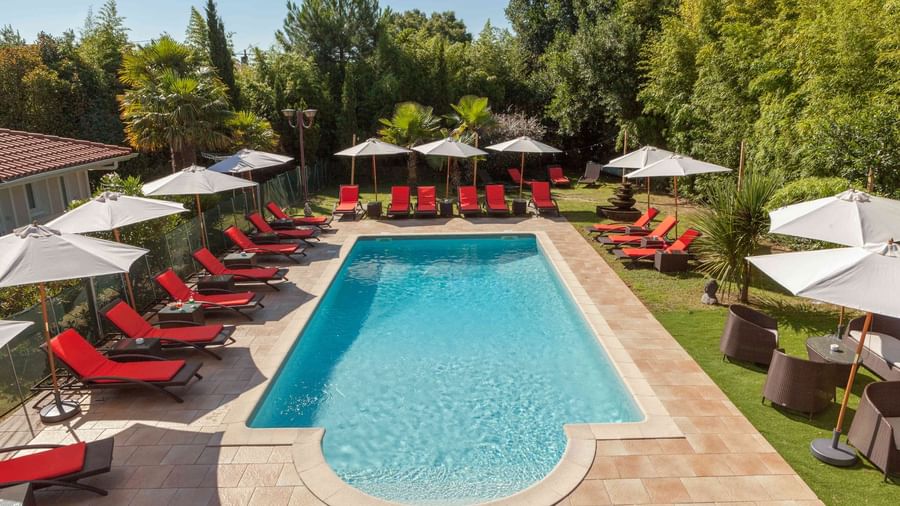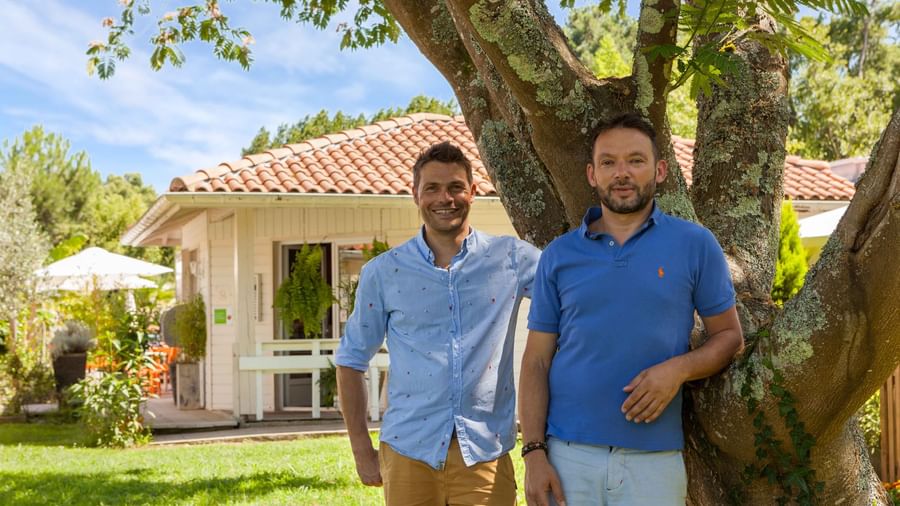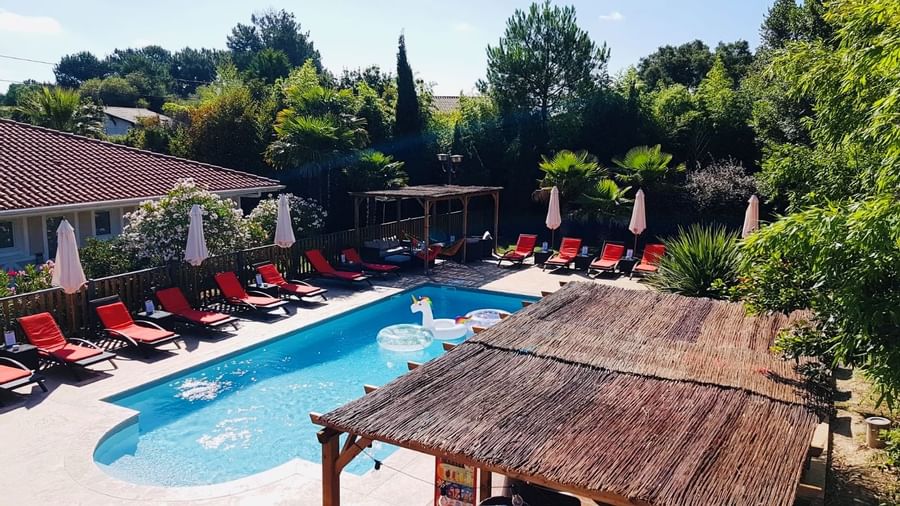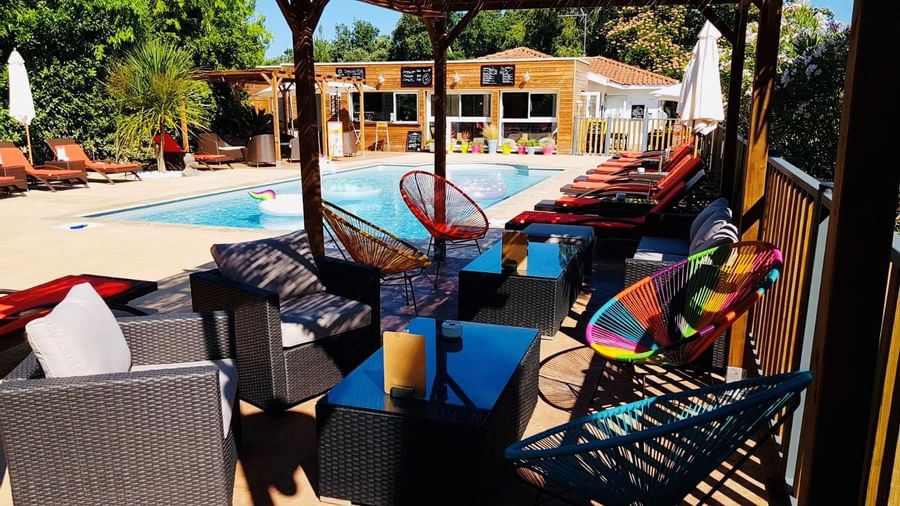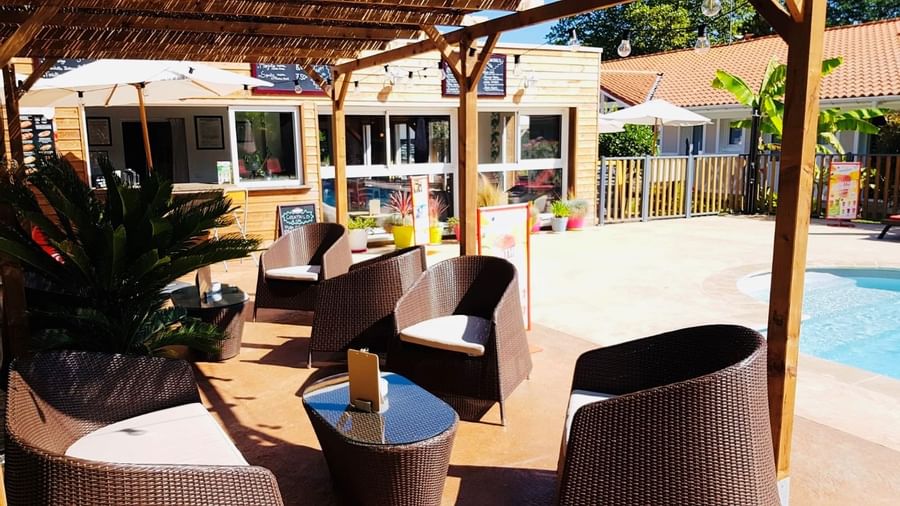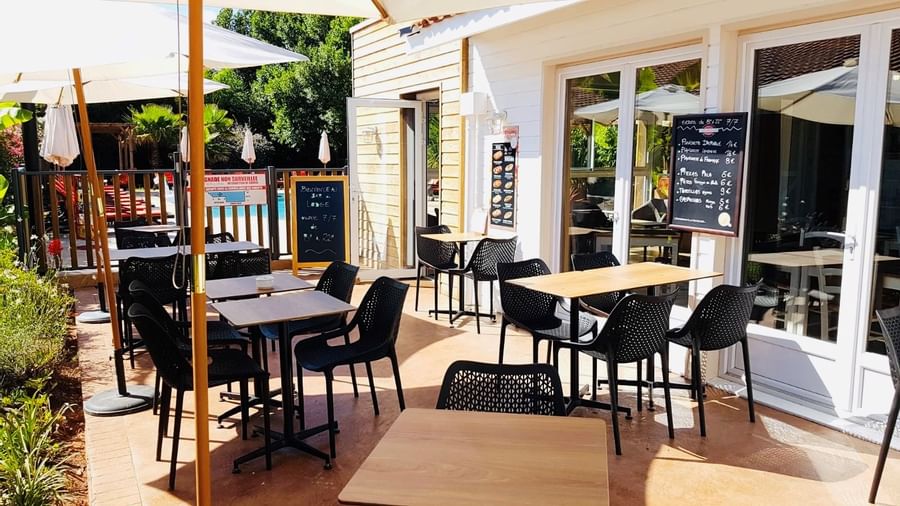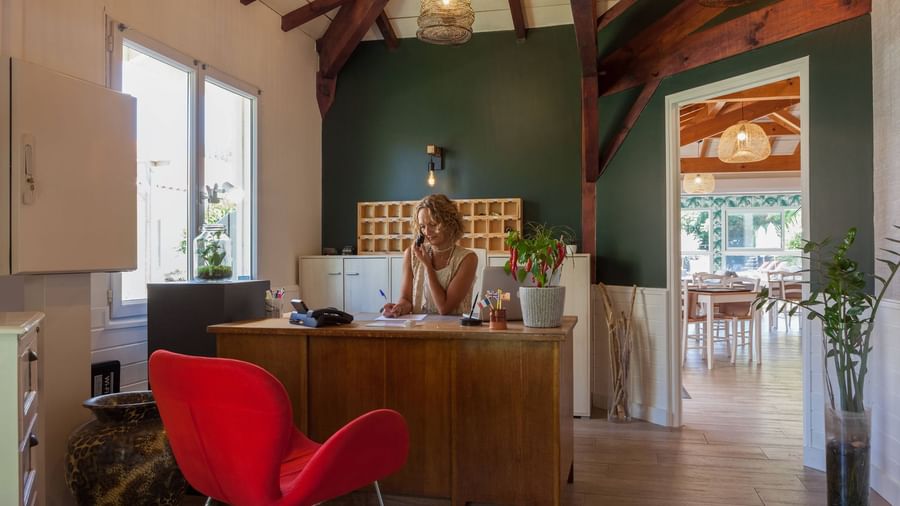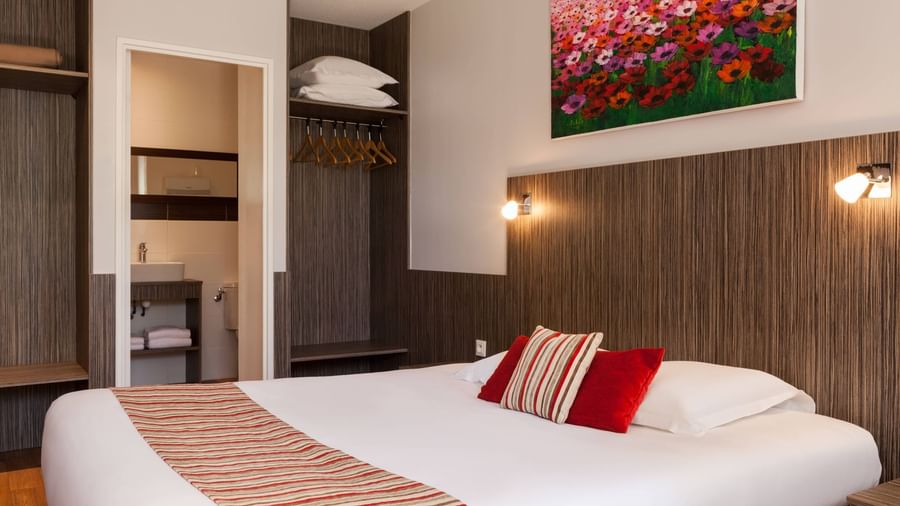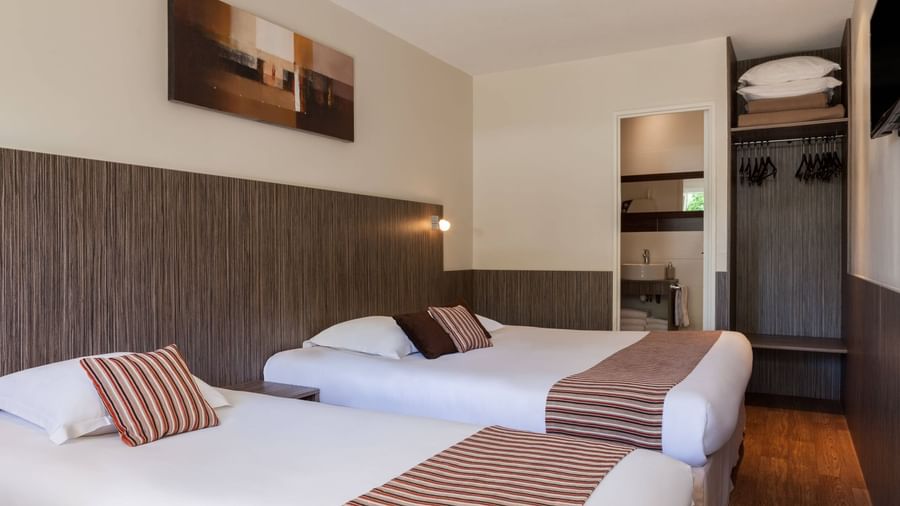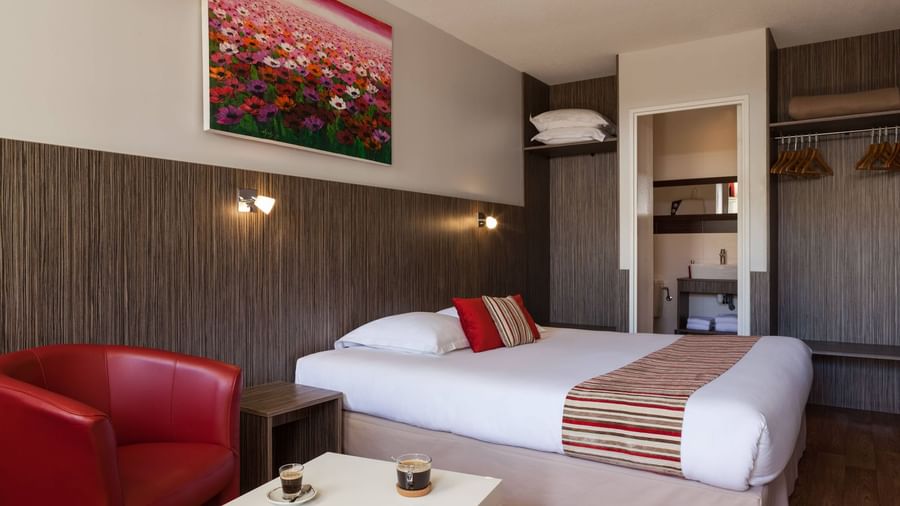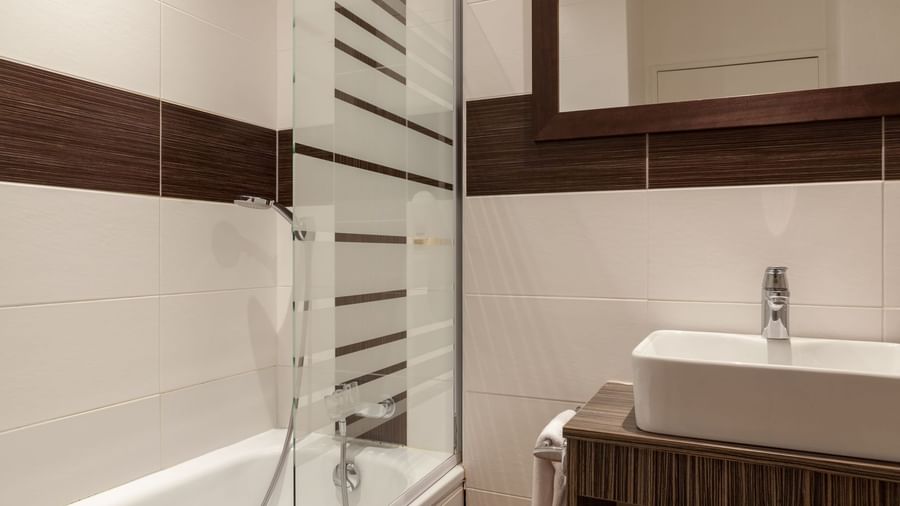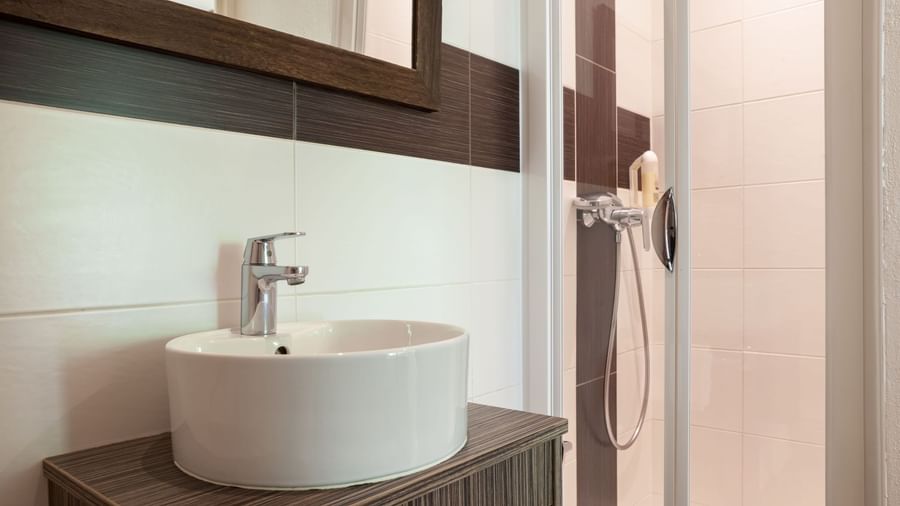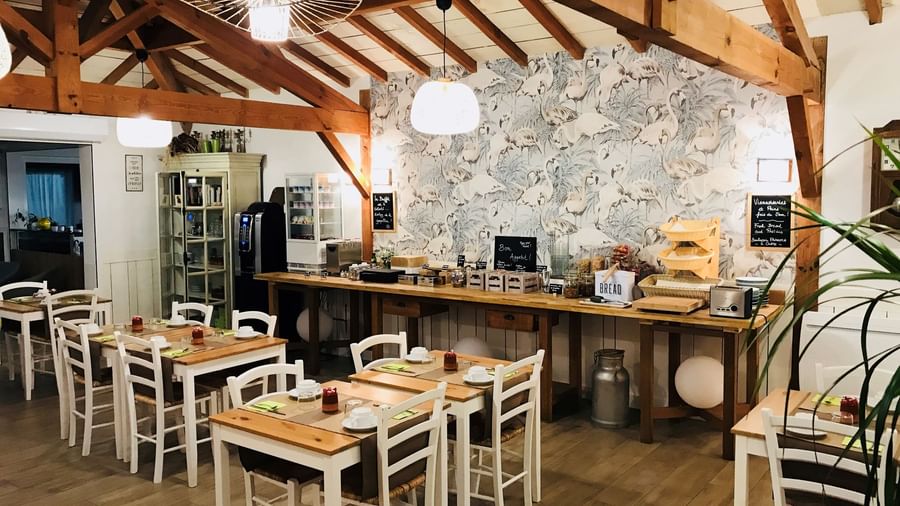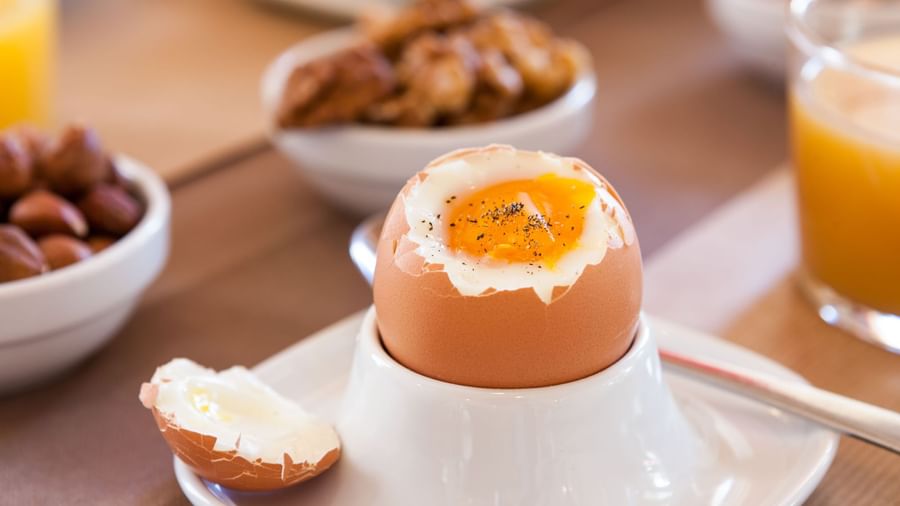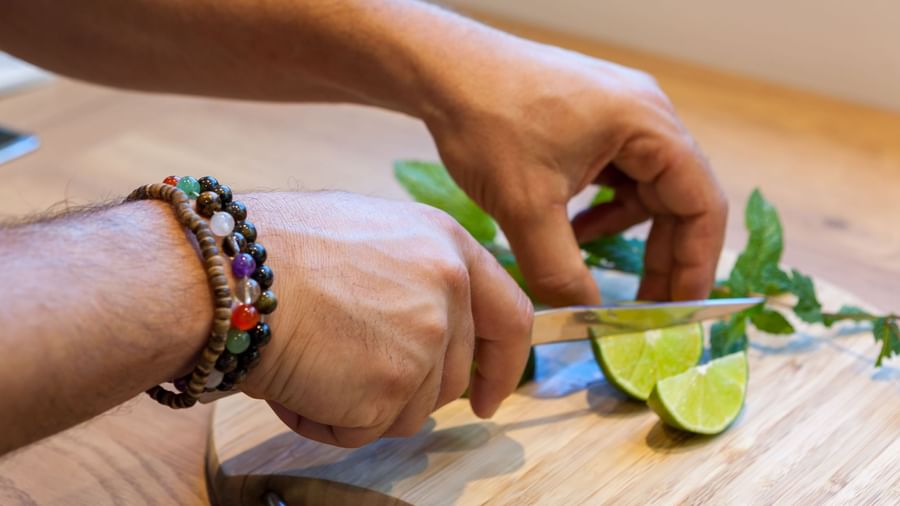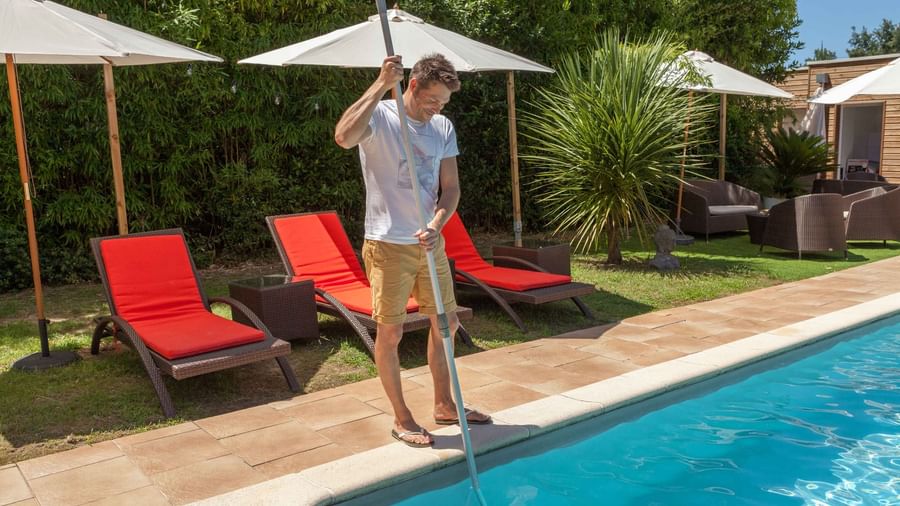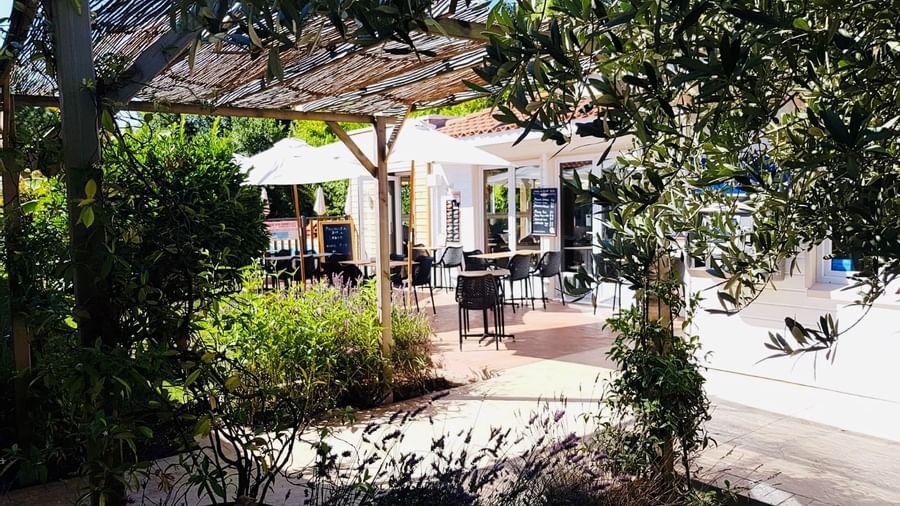 Health security

WiFi

24h access by automatic teller

Free hotel car park

Pets admitted

Restaurant

Bar

Outdoor swimming-pool
Rooms
The Originals City, Hotel Le Lodge, Bayonne North
The Originals City, Hotel Le Lodge, Bayonne North has 25 double and triple rooms all on one level, measuring between 17 and 19m². With views out over the garden or pool, these are the perfect place to enjoy a peaceful night's sleep, whether you're travelling alone or with friends or family. They are fully equipped with everything you might need for a comfortable stay, with a private bathroom, flatscreen TV, desk, wardrobe, free Wi-Fi, and facilities for mobility-impaired guests.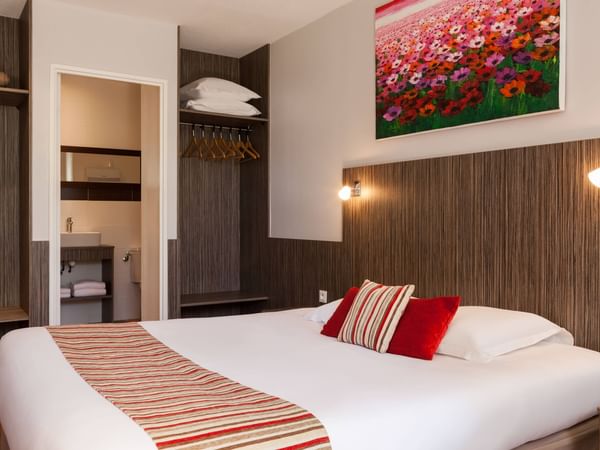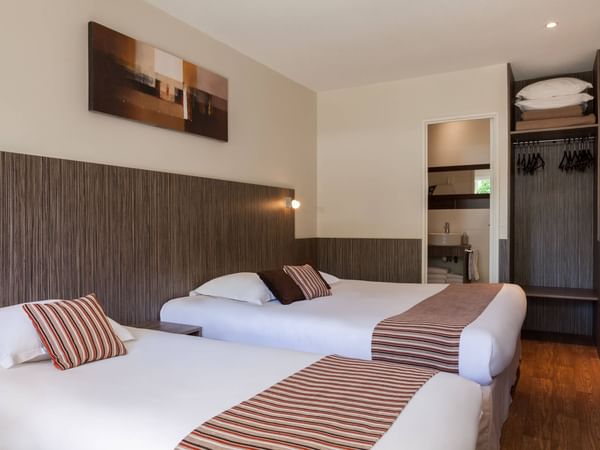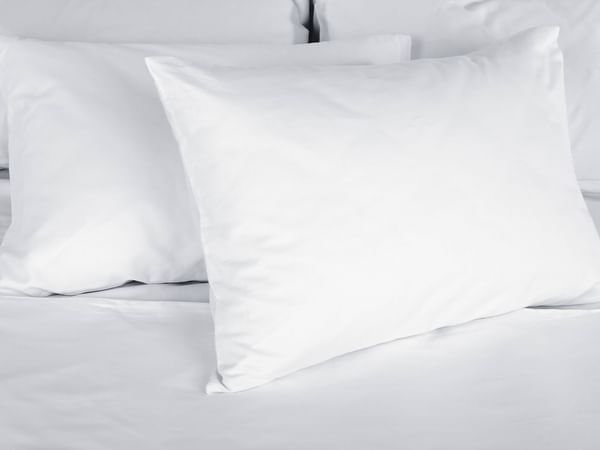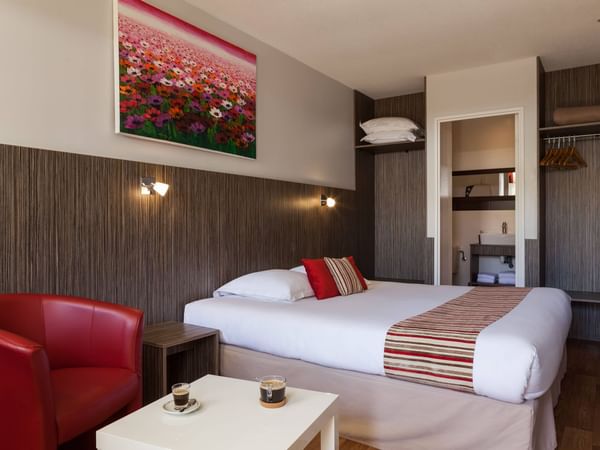 HOTEL INFORMATION
Check-In: 17h00
Check-out: 11h00
The Originals City, Hotel Le Lodge, Bayonne North
1180, avenue du 11 Novembre 1918 RN 10 Le Cassiet 40440 Ondres, France
DON'T MISS THIS MONTH'S OFFERS!
Start planning your next getaway with our latest travel packages and exclusive hotel discounts.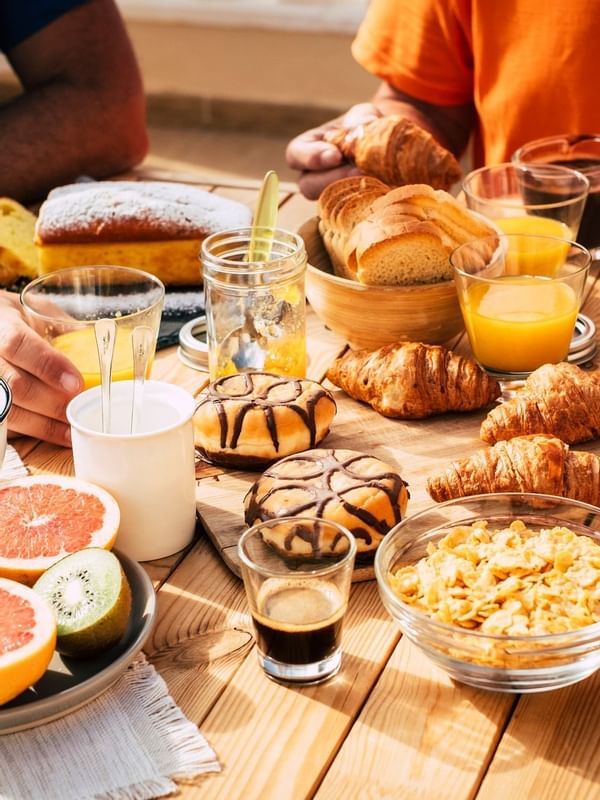 Breakfast is included in the price of the room.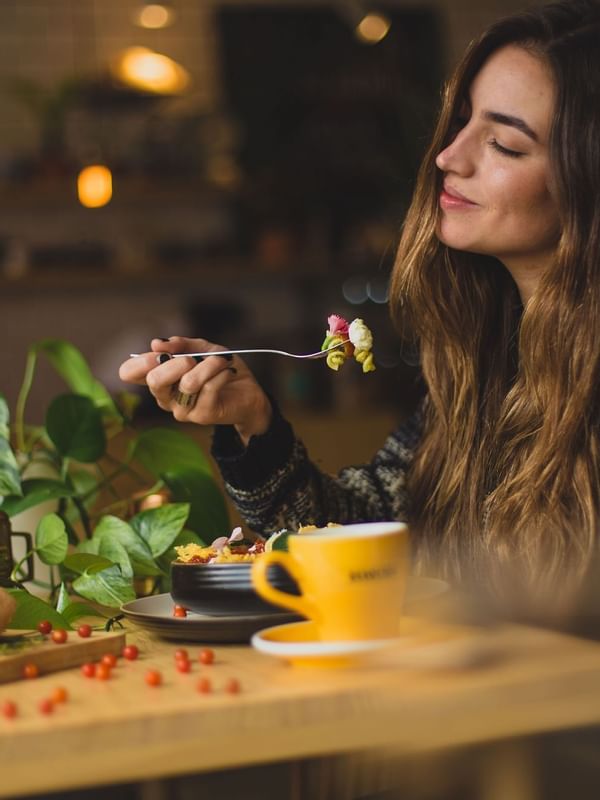 With the Half Board offer, breakfast and dinner are included in the price of the room.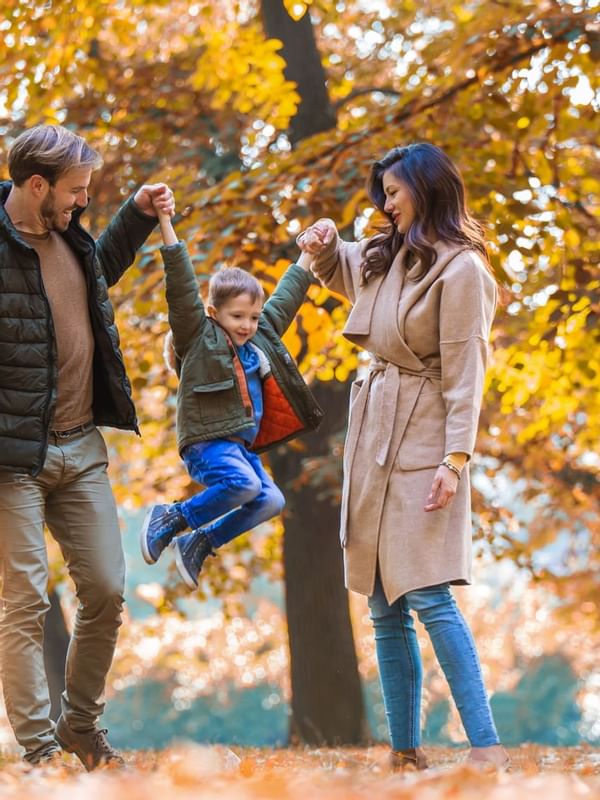 Go on holiday in complete freedom at a reasonable price.  And if you have any unforeseen circumstances, you can change or cancel at any time.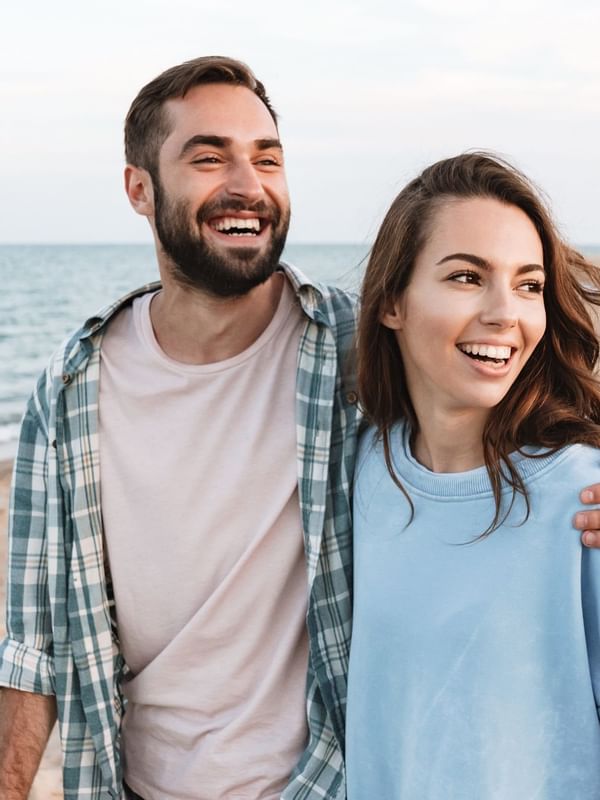 Book 30 days before your arrival and get a discount up to 25% on the price of your room to enjoy the best of local life.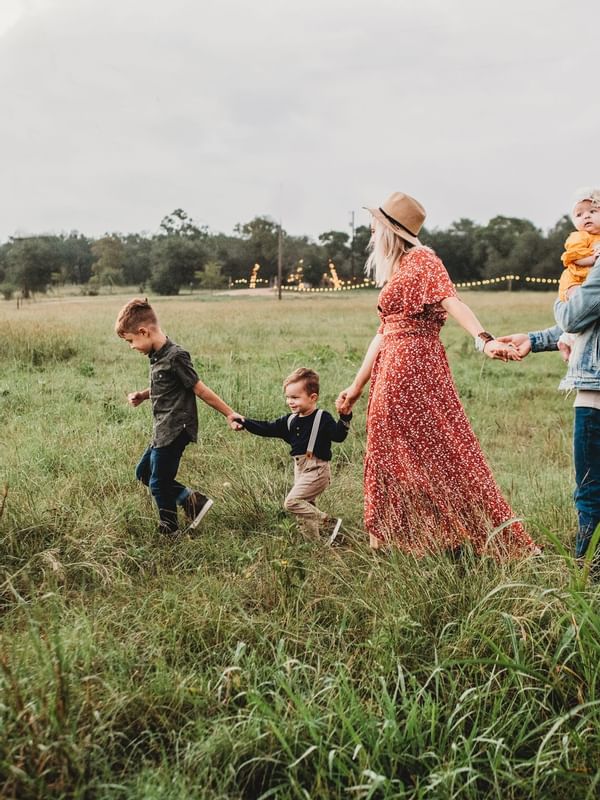 With the Family Offer, the price includes breakfast for adults. The child's breakfast is free of charge.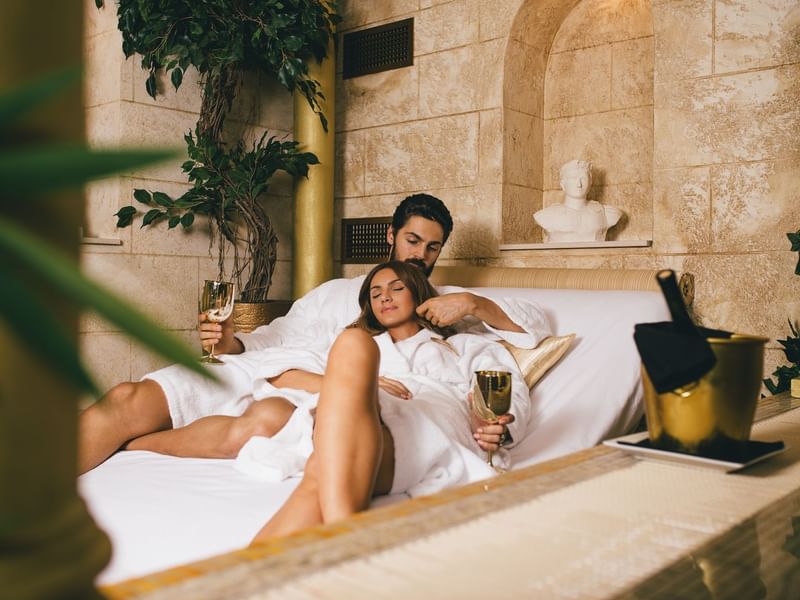 Romantic Experience
Romantic Experience: The price of the stay includes a breakfast for two, a bottle of Champagne * and a late check-out **.
Find out more
Dining
The Originals City, Hotel Le Lodge, Bayonne North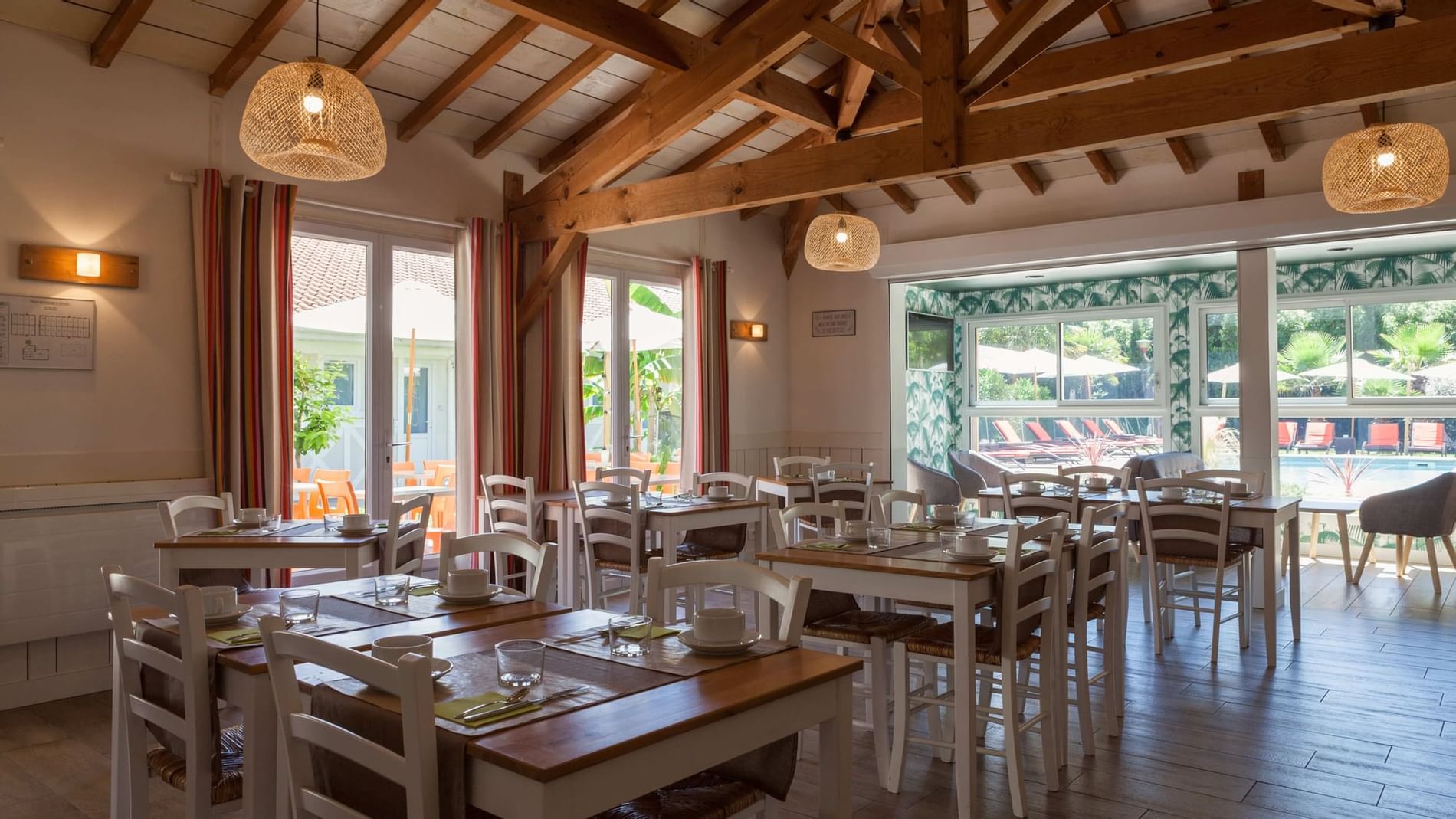 Whether you prefer to take it in your room, on the terrace or by the pool, the breakfast served each morning means that you can face your day full of energy. Enjoy fresh, organic and high-quality products along with hot drinks, fruit juice, various types of bread and pastries, cereal, honey, jam, cheese and more...if you let the staff know what you like and what you're looking for, they can also recommend good places to eat in the surrounding area.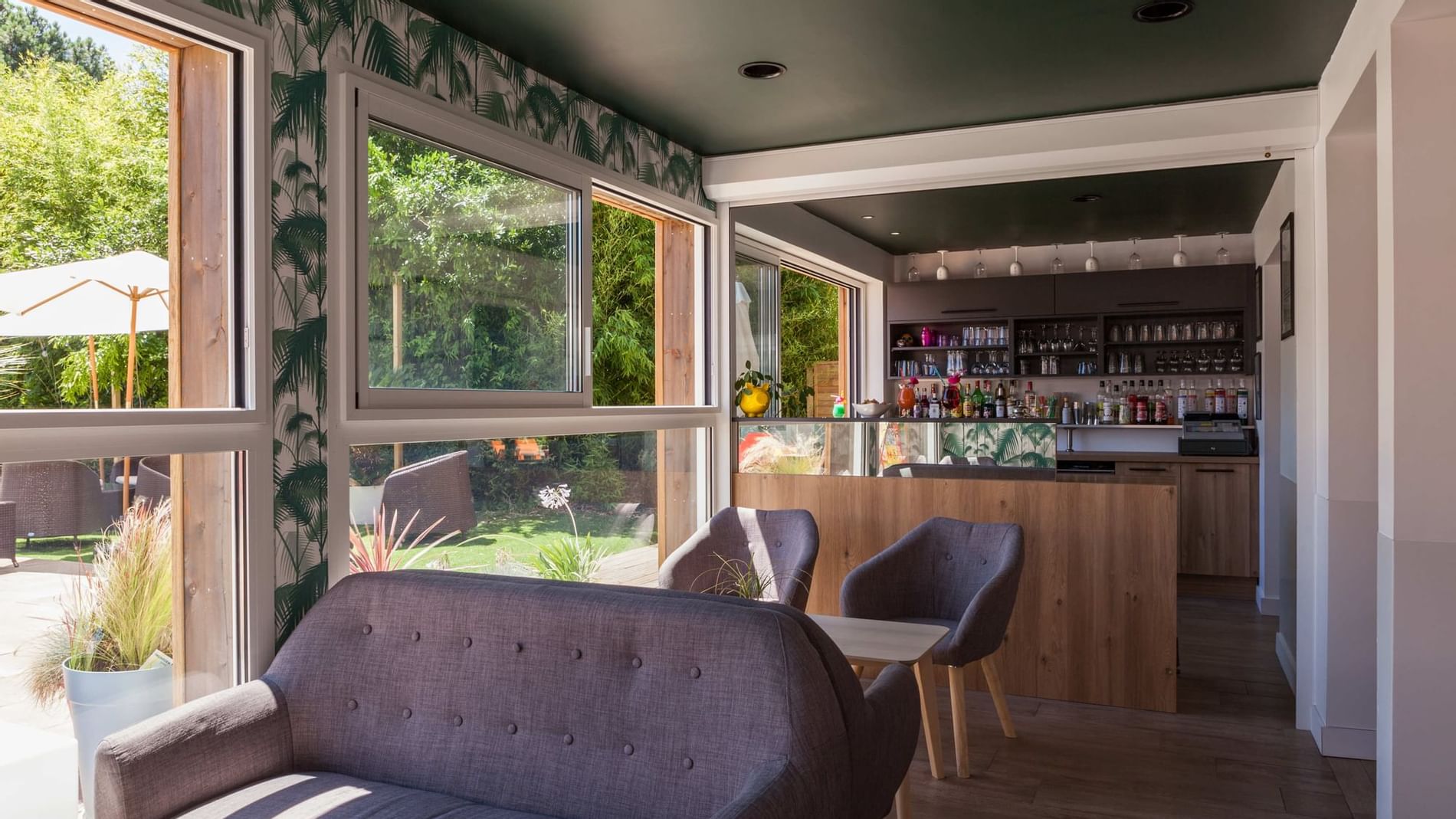 Completely refurbished in 2018, the bar opens out onto the pool, serving guests fresh mojitos in addition to a range of other cocktails and soft drinks.The terrace or the little modern lounge make the perfect place to sip on your favourite drink.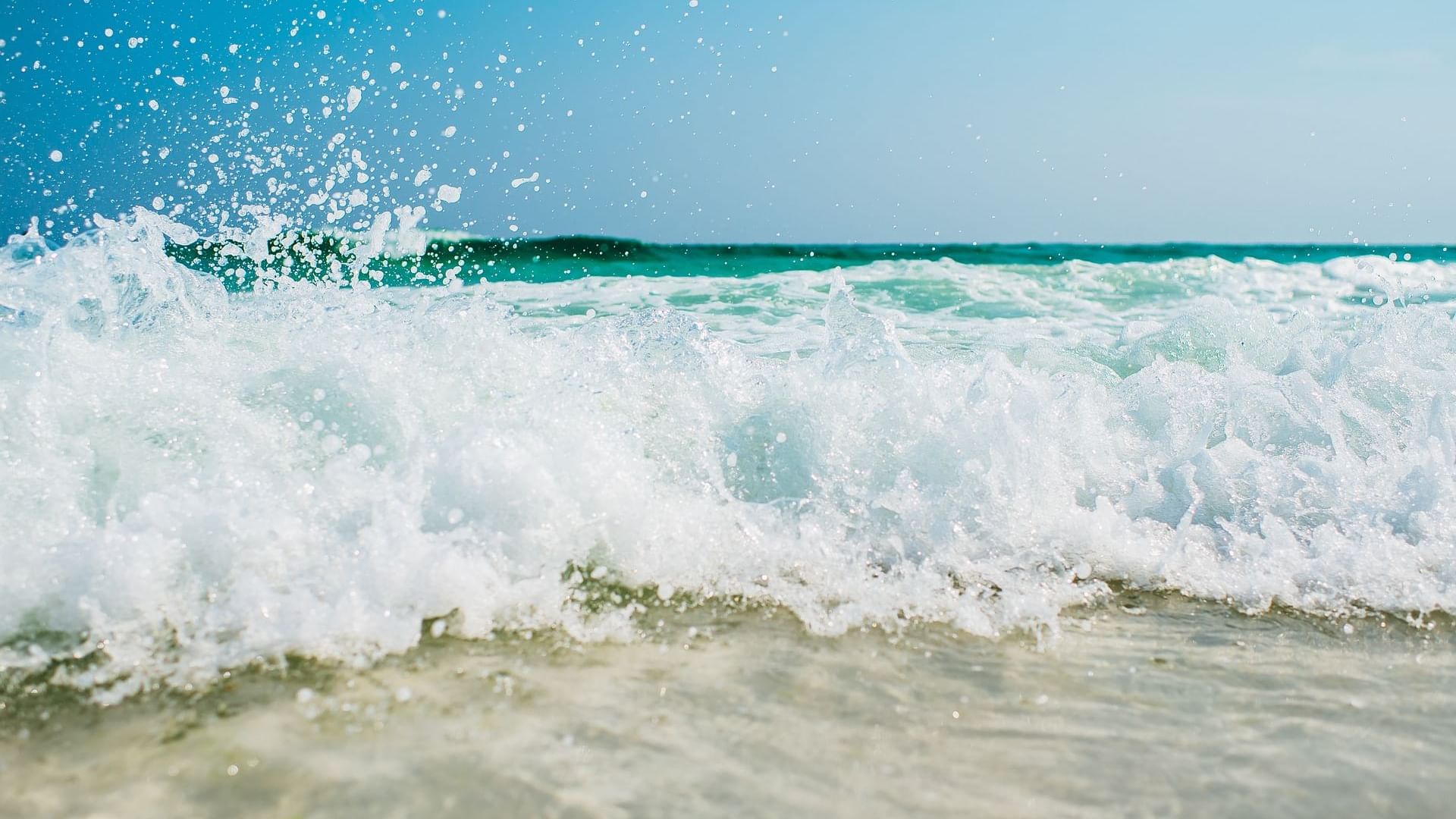 Tips from your hotelier
ONDRES BEACH
Only a few minutes away from the hotel, Ondres beach stretches out for 2km ahead of you after a pleasant trip through a pine forest, which is very popular for its cycle tracks. Sand dunes and rolling waves await you on the other side, with a range of activities for the whole family to enjoy.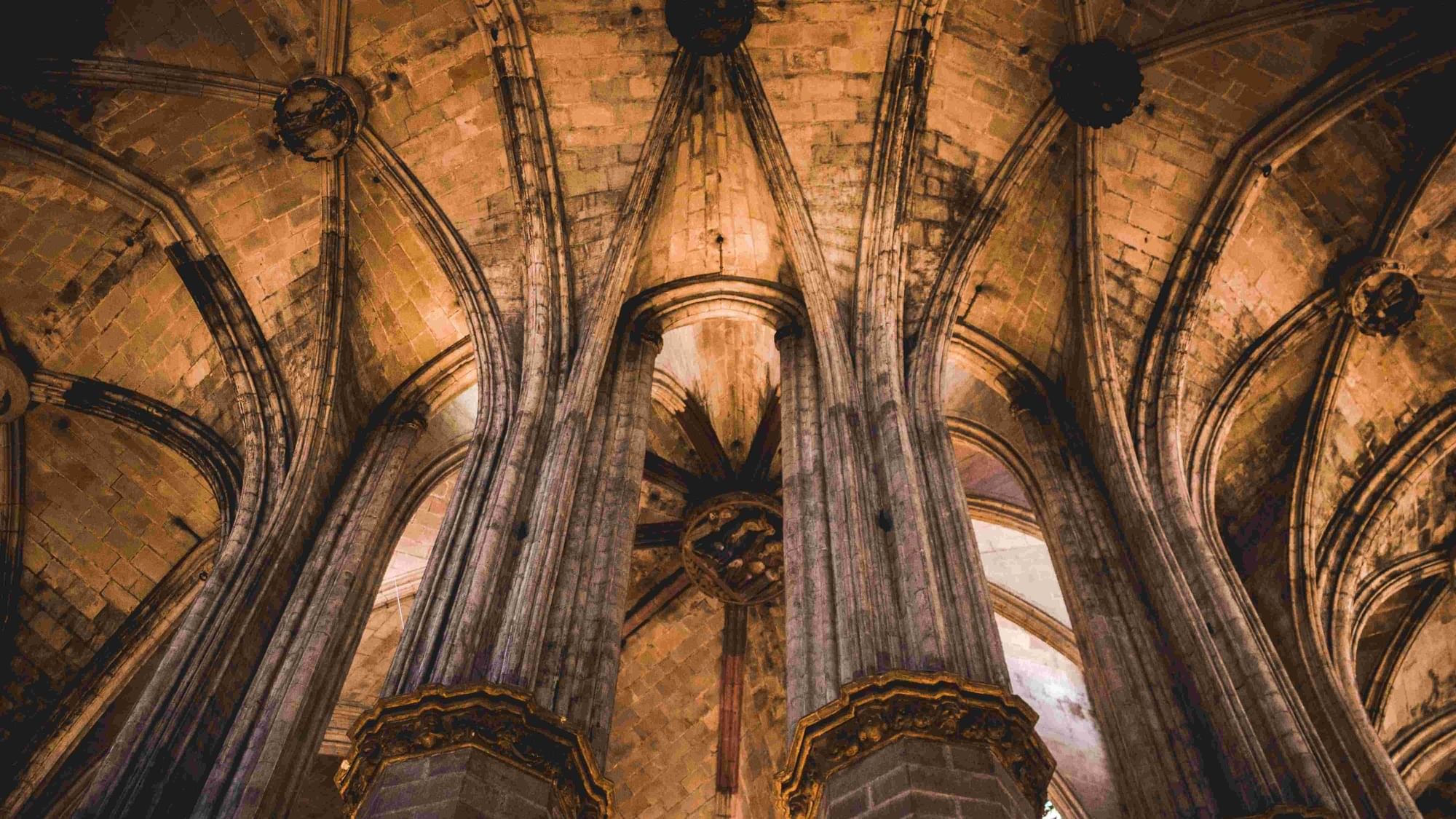 Tips from your hotelier
SAINTE-MARIE CATHEDRAL
Built during the 18th and 19th centuries, this magnificent Gothic cathedral really is a sight to behold. An architectural gem, it sits in the heart of the old town area of Bayonne, with chapels full of paintings and gorgeous stained-glass windows.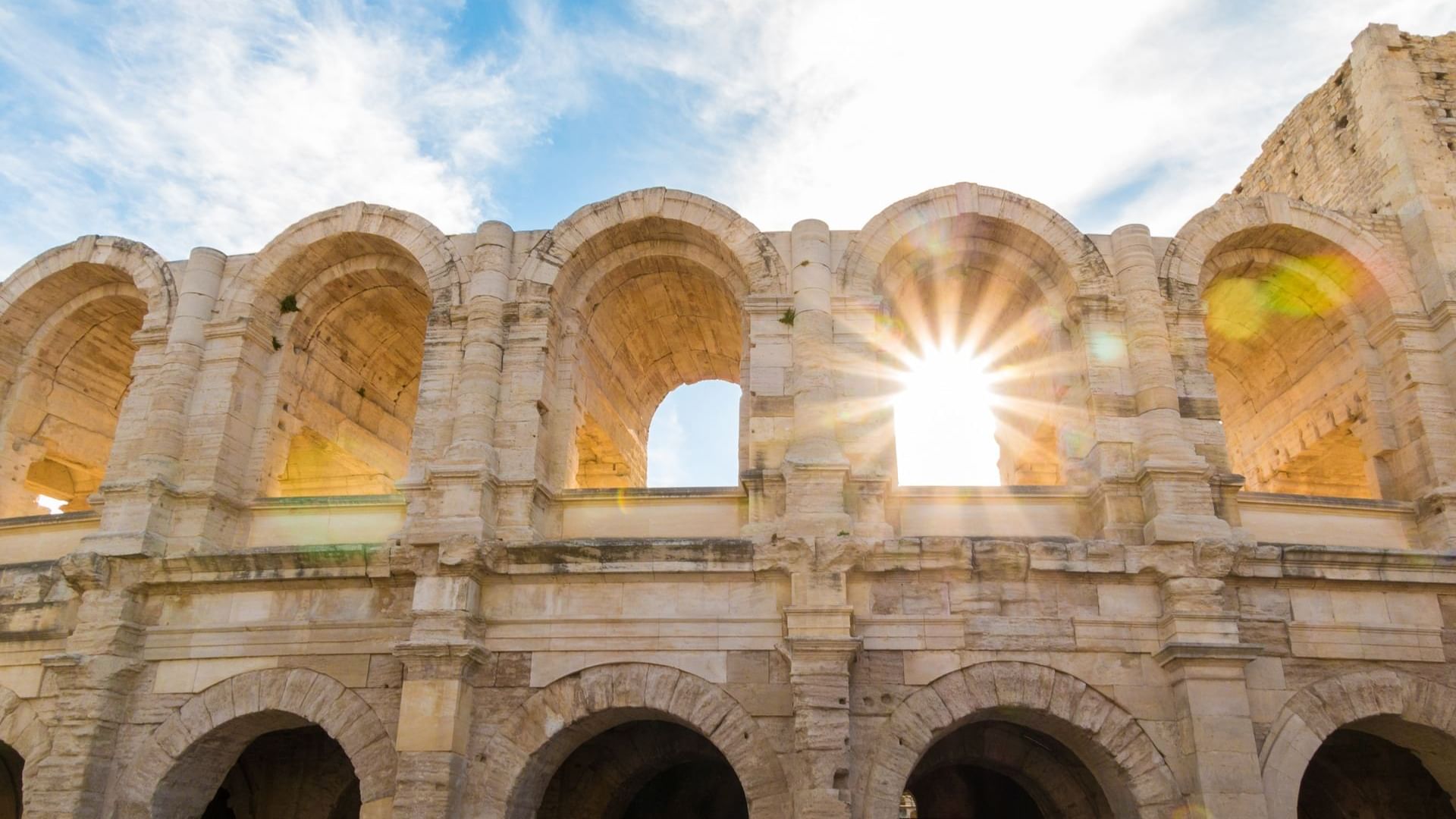 Tips from your hotelier
BAYONNE ARENA
Feel the excitement of the classic Spanish atmosphere resonate within you during a corrida in the Bayonne Arena. Both a sport and a long-standing tradition in the Basque Country, a bullfight is a spectacle which offers something for everyone, creating a festive and welcoming vibe that pervades the entire neighbourhood.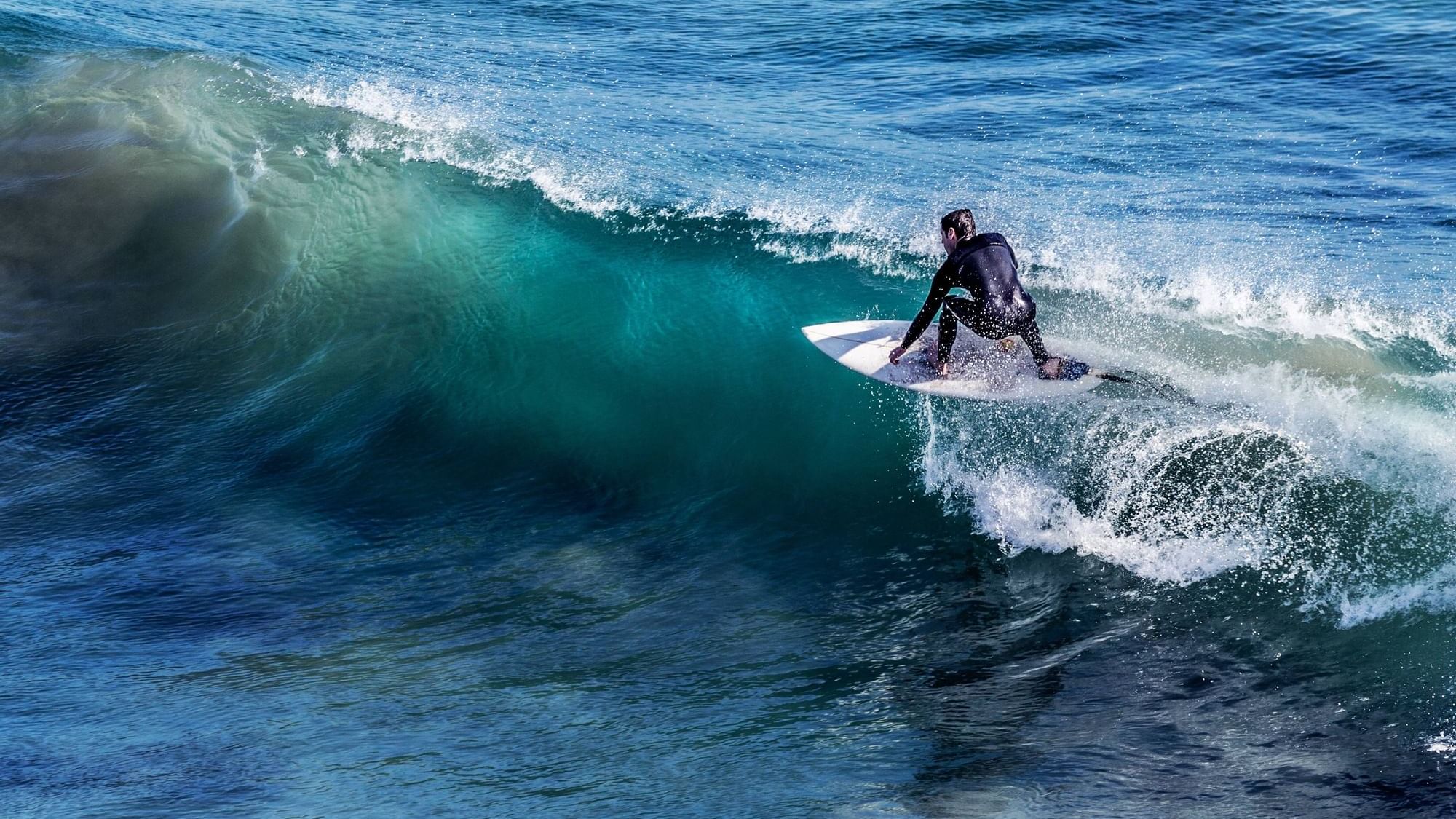 Tips from your hotelier
SURFING LESSON IN BIARRITZ
Whether you're a complete beginner or seasoned surfer, the French surfing capital has no less than 18 surf schools to choose from. Whether a few hours will do you, or you're after several days, you choose the option that suits you best. With a true surfing culture, Biarritz has some of the best waves in the whole of France, attracting surfers from all over the world.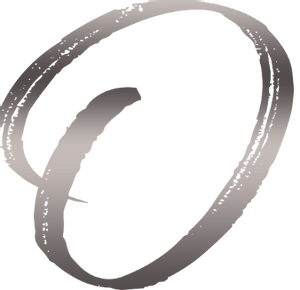 Meet our hoteliers
Meet Lydie and Eric and his 3-star hotel in the beautiful region Landes
"I look forward to welcoming you here for a getaway with a warm, homely feel, under the shade of the garden's palm trees" .
Explore our hotels nearby
The Originals City, Hotel Le Lodge, Bayonne North