Hotel Astoria Vatican
The Originals City
(Inter-Hotel)
Owner of The Originals City, Hotel Astoria Vatican, Lourdes since 1986, François has always been attracted by this fulfilling profession. Now he has passed on his love of generous and authentic hospitality to his son: "I take particular care with every one of my guests to make sure they are not just a face in the crowd. " Consisting of 3 buildings arranged around an interior courtyard, this 3 star hotel has a history that makes it unique. Its proximity to the Sanctuary of Our Lady and its traditional décor immerse you in the mysteries of Lourdes. It features a variety of rooms, a bar, a restaurant, lifts, relaxation lounges, a patio with mural, a meeting room and a shop. Whether you are travelling for business or pleasure, enjoy a location at the heart of the historical centre and take part in the many pilgrimages.
Meet the team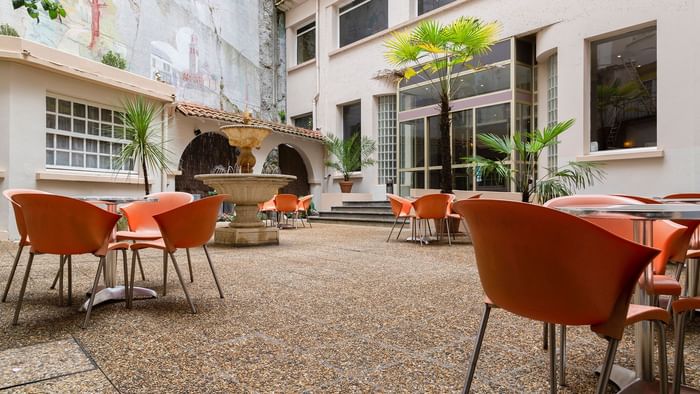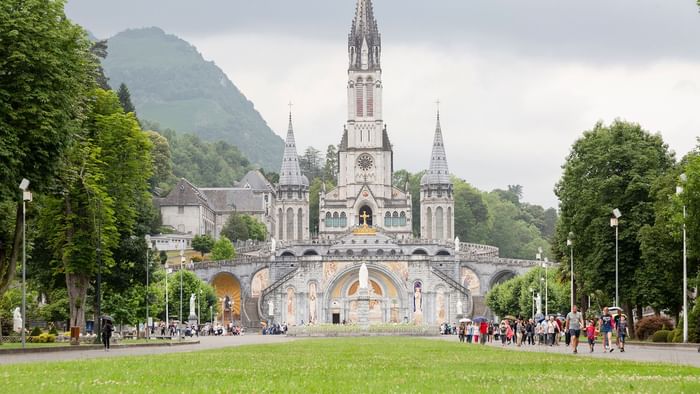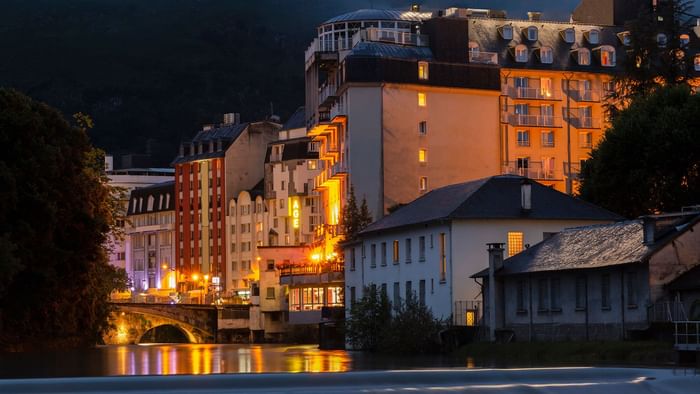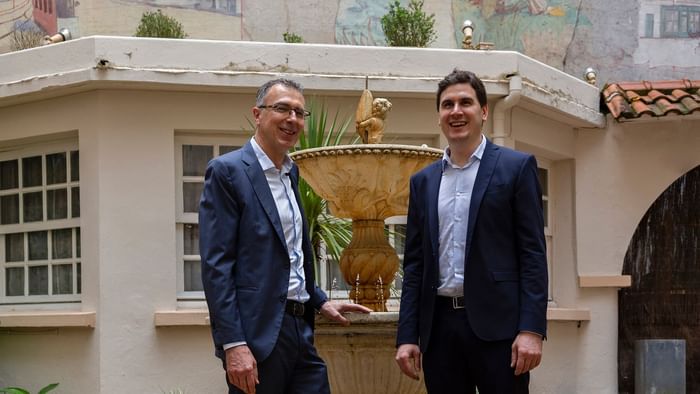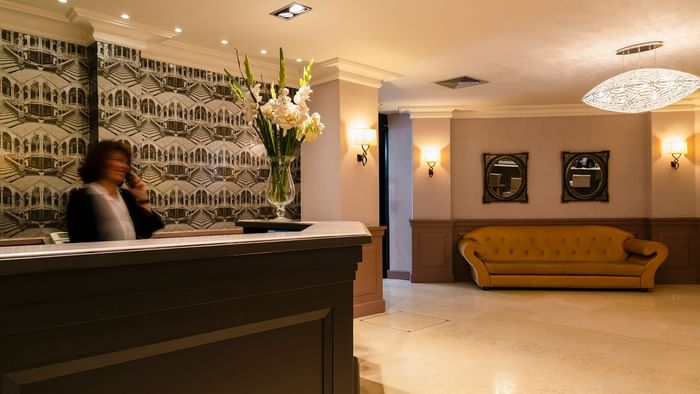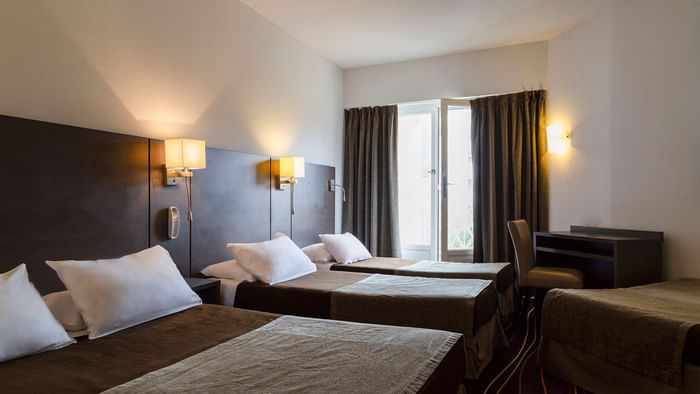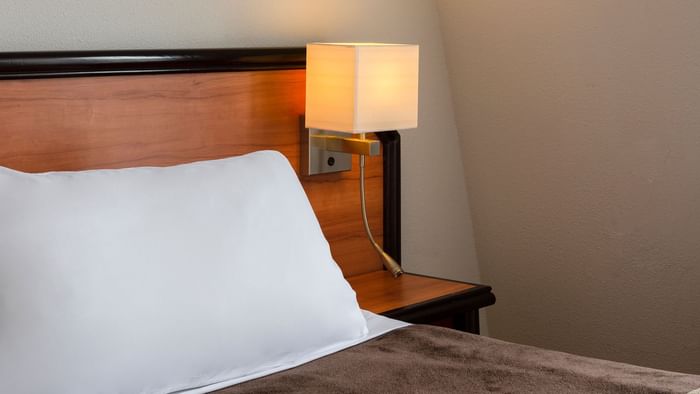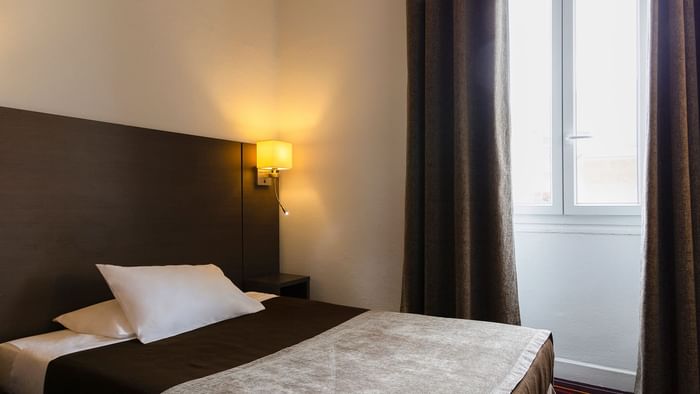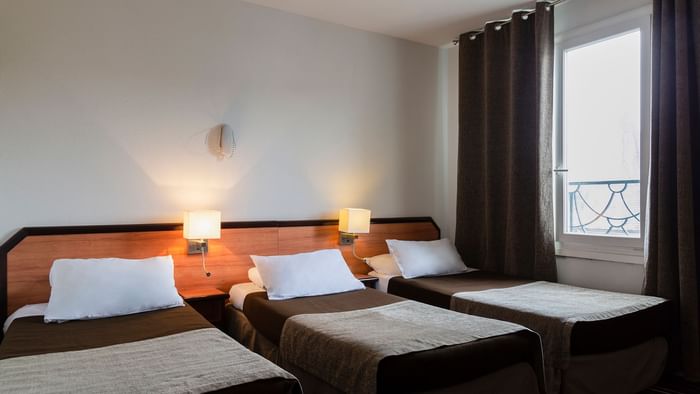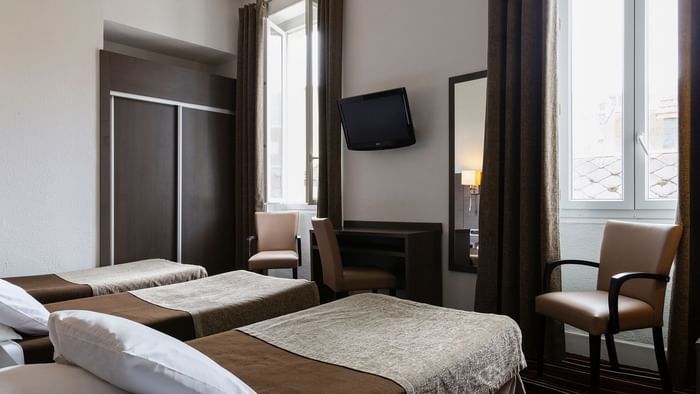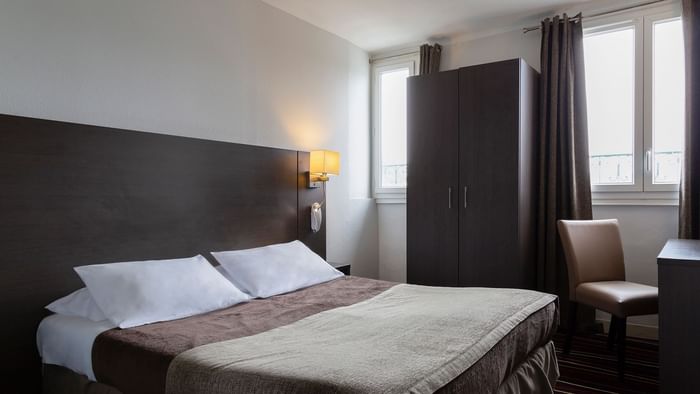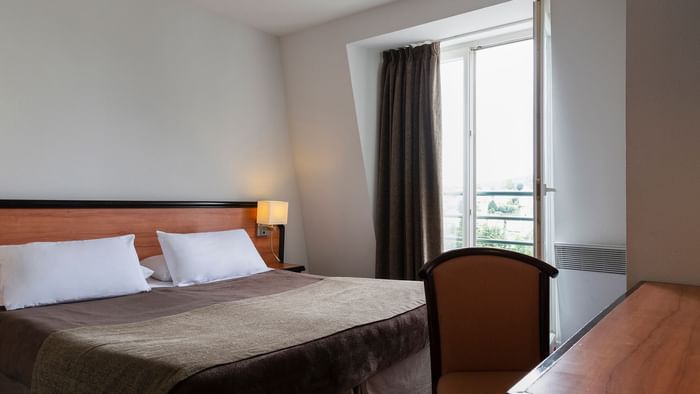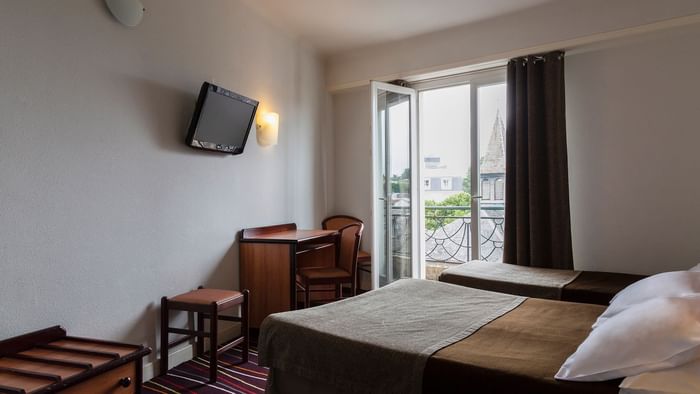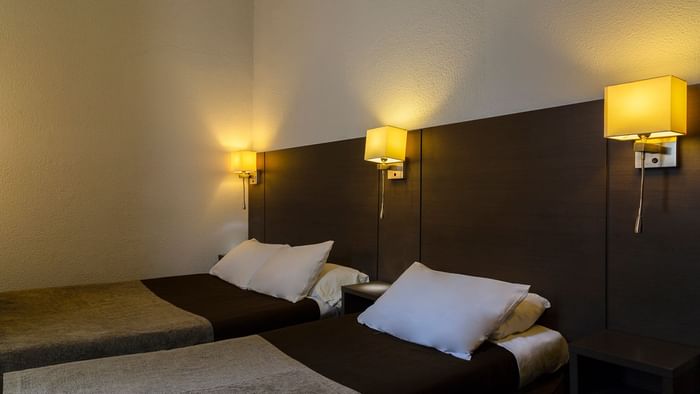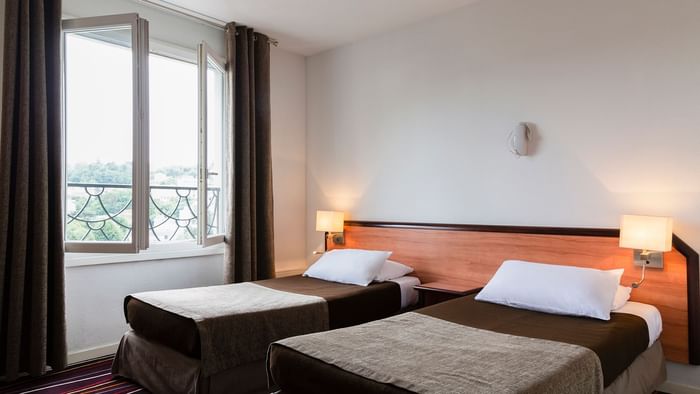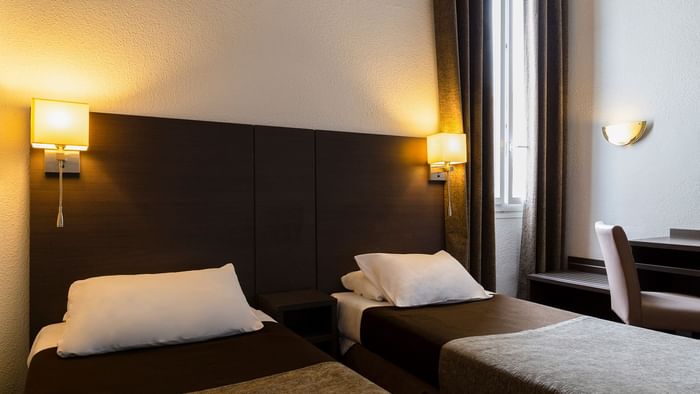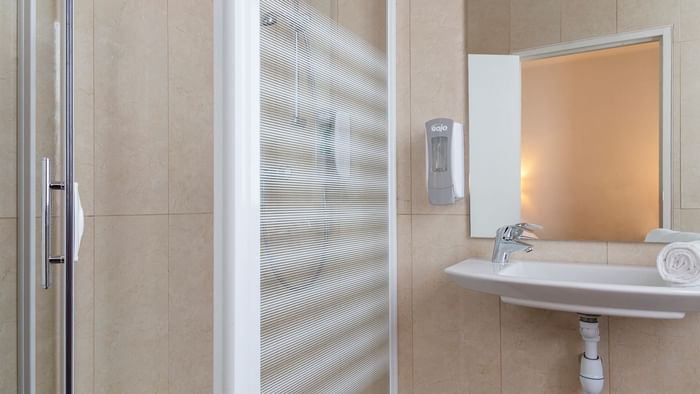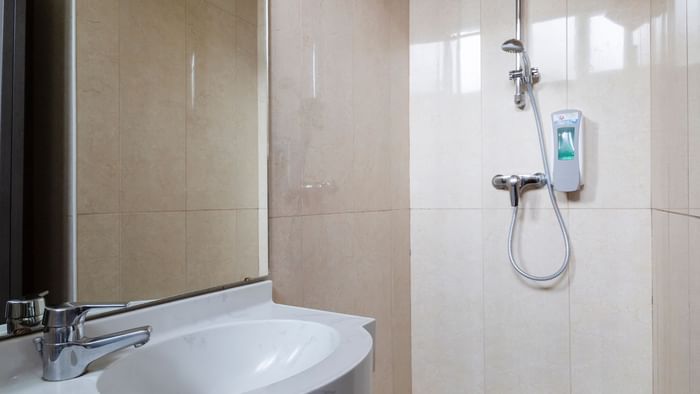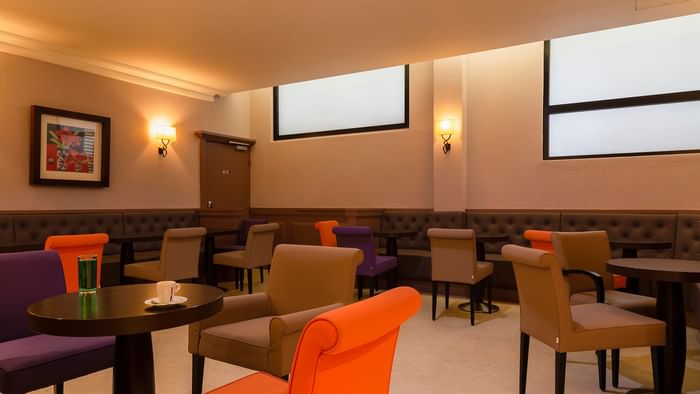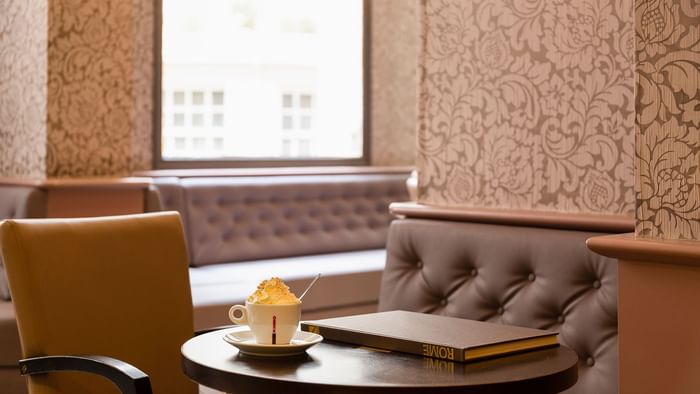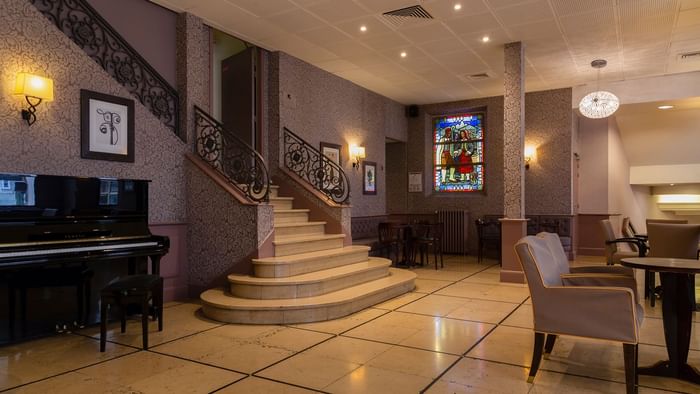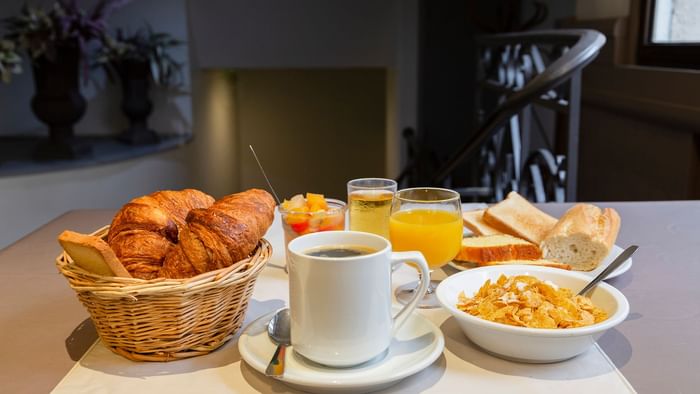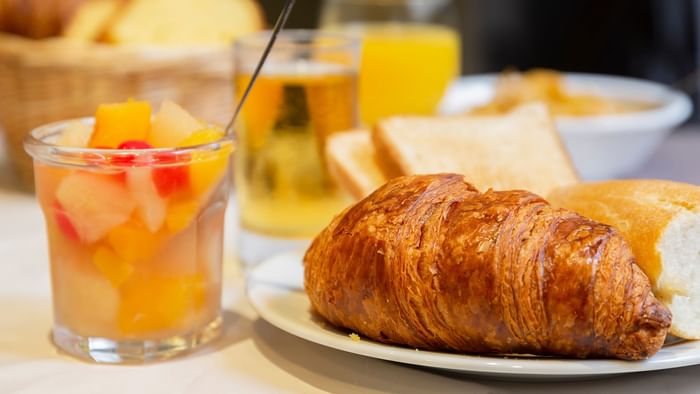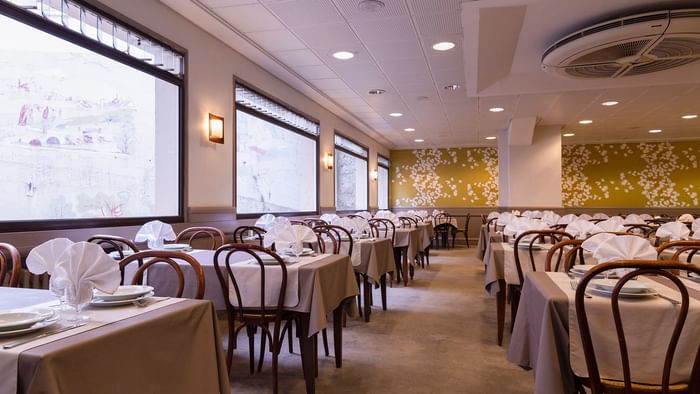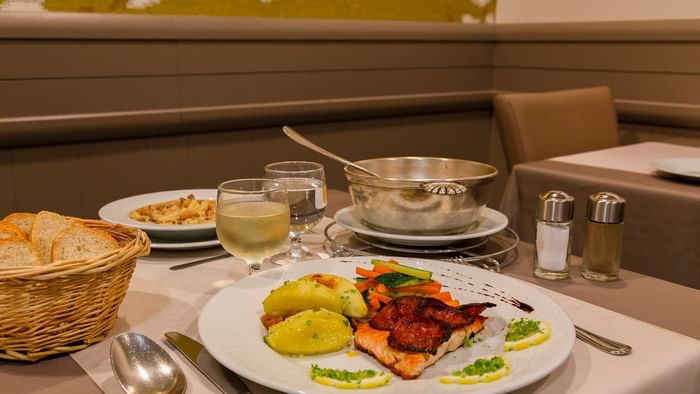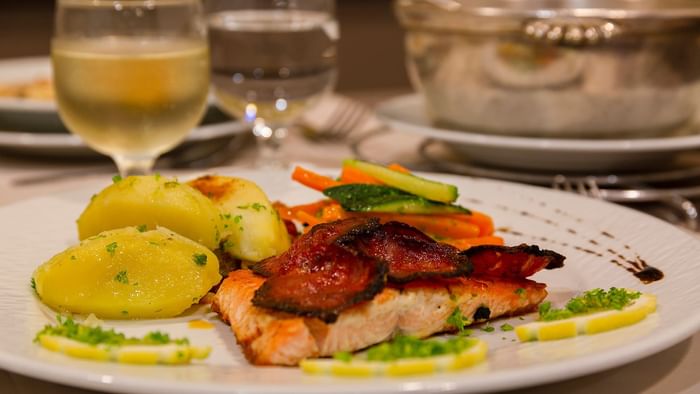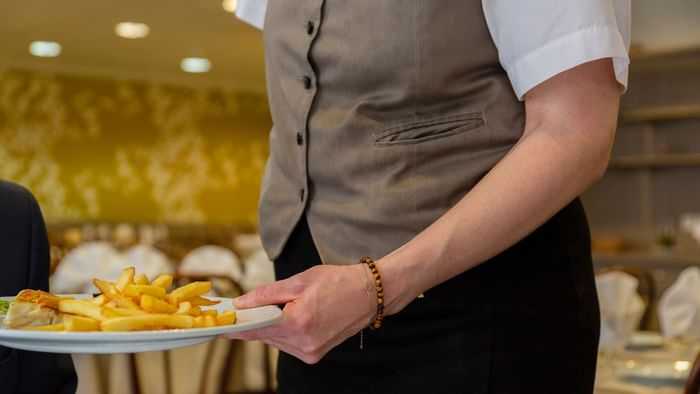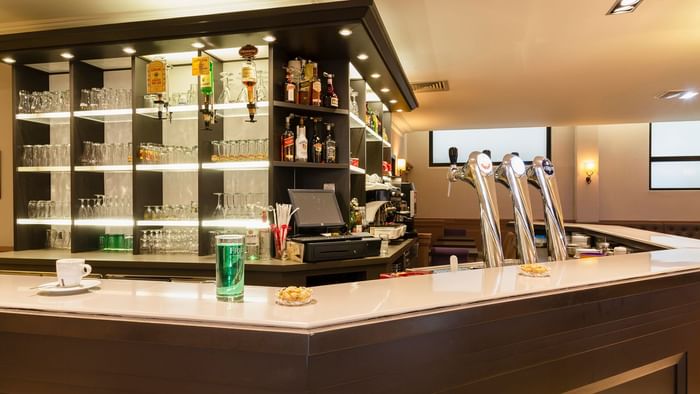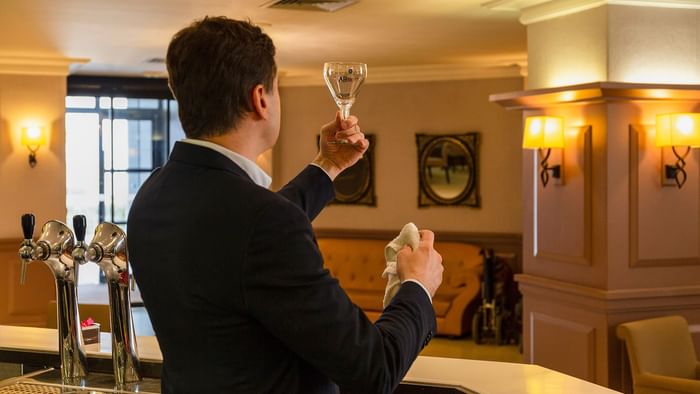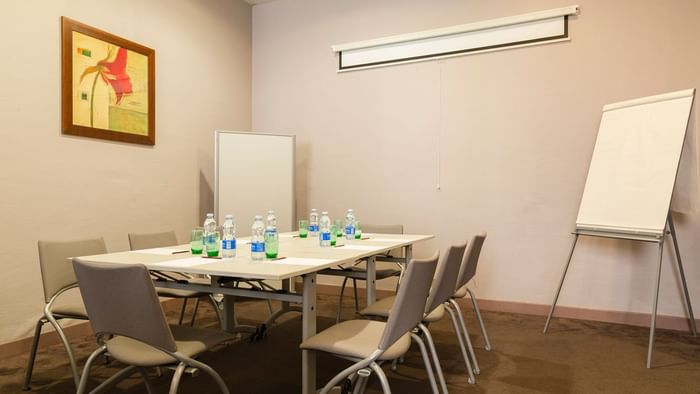 WiFi

Bycicle premises

Pets admitted

Restaurant

Garage

Bar

Lift

Night porter
Rooms
The Originals City, Hotel Astoria Vatican, Lourdes
Arranged in a modern and functional style, the 141 air conditioned rooms at The Originals City, Hotel Astoria Vatican, Lourdes are equipped with a range of amenities. From a 12 m² single room to the quadruple 25 m² room, they feature quality bedding, a private bathroom and WC, a flat screen TV, desk and free Wi-Fi, and are accessible using the three lifts. Some rooms are specially designed to accommodate guests with reduced mobility.
Air-conditioned room
Television
Non smoking room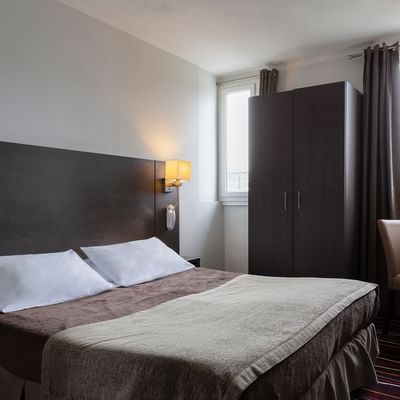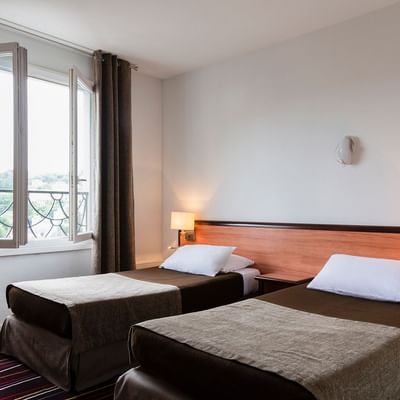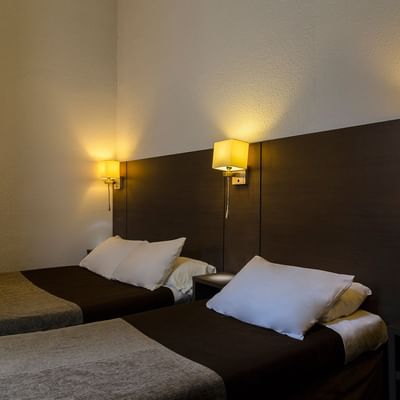 Standard Large Bed 1 Single Bed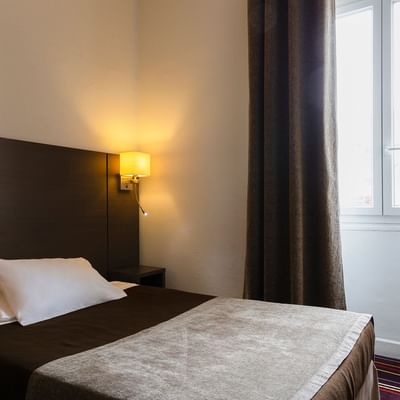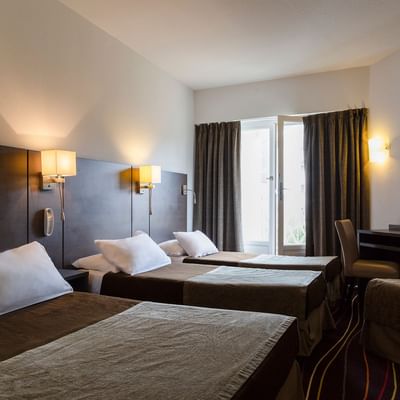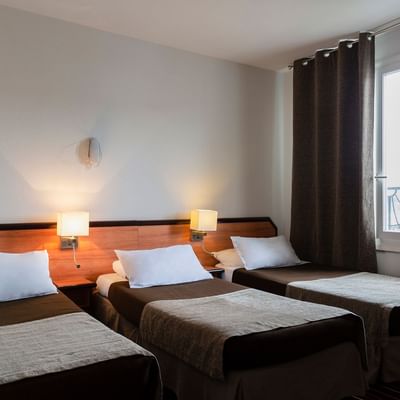 HOTEL INFORMATION
Check-In: 13h00
Check-out: 12h00
Annual Closure: 12/11 > 20/03
The Originals City, Hotel Astoria Vatican, Lourdes
95, rue de la Grotte 65100 Lourdes, France
DON'T MISS THIS MONTH'S OFFERS!
Start planning your next getaway with our latest travel packages and exclusive hotel discounts.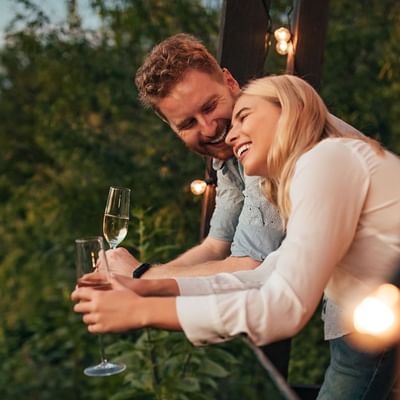 With the Short Break offer, you can benefit from a discount up to 30%.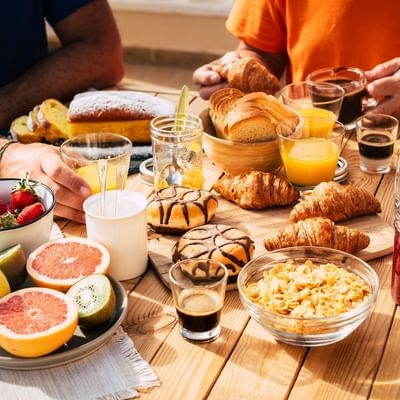 Breakfast is included in the price of the room.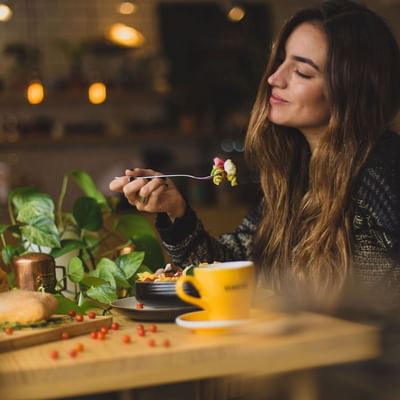 With the Half Board offer, breakfast and dinner are included in the price of the room.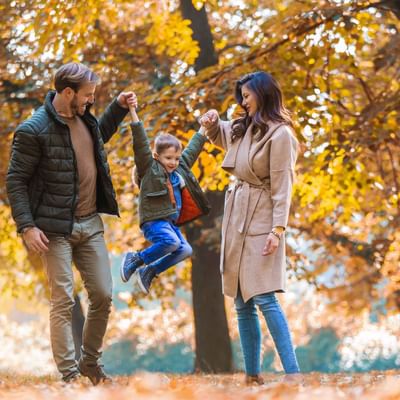 Go on holiday in complete freedom at a reasonable price. And if you have any unforeseen circumstances, you can change or cancel at any time.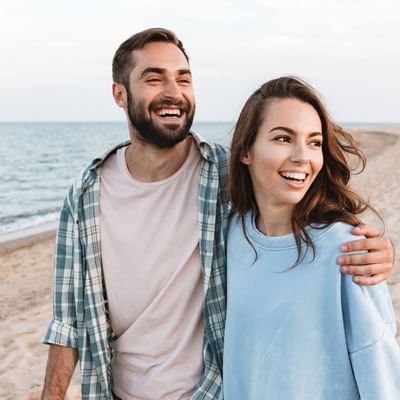 Book 30 days before your arrival and get a discount up to 25% on the price of your room to enjoy the best of local life.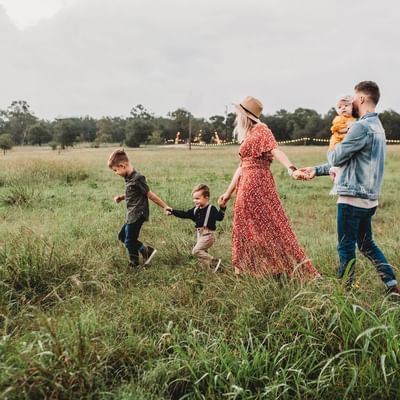 With the Family Offer, the price includes breakfast for adults. The child's breakfast is free of charge.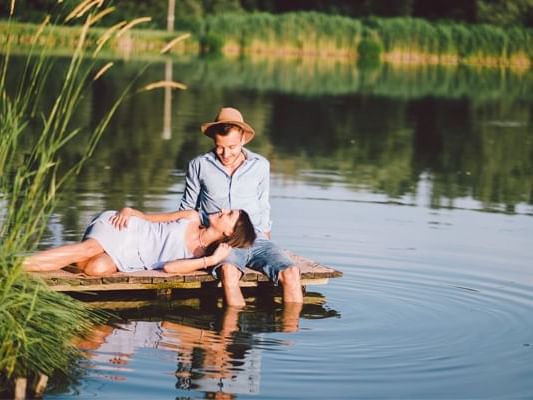 Culture and Nature Experience
Culture and Nature Experience : the price of the stay includes a breakfast and a sports or cultural activity for 2 people.
Find out more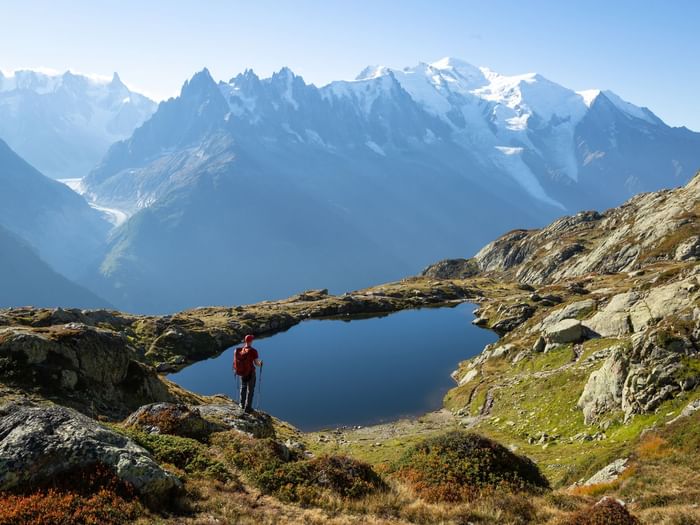 Mountain Experience
Mountain experience: the price of the stay includes a breakfast and an activity for 2 people (subject to a minimum stay of 3 days in summer and 7 days in winter).
Find out more
Dining
The Originals City, Hotel Astoria Vatican, Lourdes
The 3 star hotel's restaurant offers a varied menu each day, featuring traditional dishes carefully prepared by the kitchen staff. With two air conditioned rooms in the French style, it offers original takes on the tastes and flavours of the season that are sure to surprise you. For a pleasant start to the day, a breakfast buffet is waiting for you in the morning to build up your energy before you go about your day.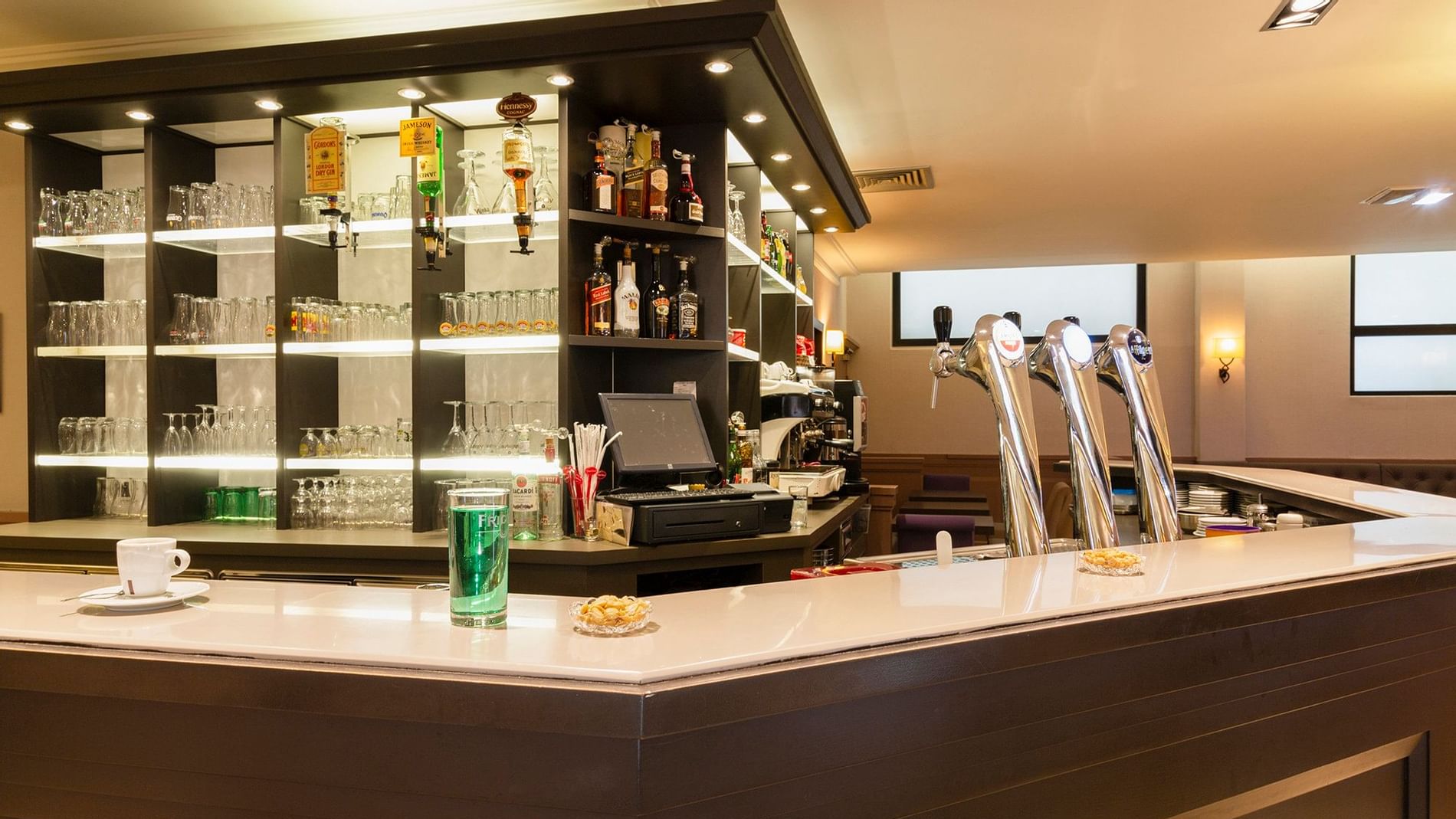 The focal point of The Originals City, Hotel Astoria Vatican, Lourdes, the Joyce Bar is named after a former British actor who was a loyal customer of the establishment during the 1990s. It has retained its friendly atmosphere and serves cocktails, fruit juices and other drinks with or without alcohol to suit your tastes.
* Alcohol abuse is dangerous for your health, consume with moderation.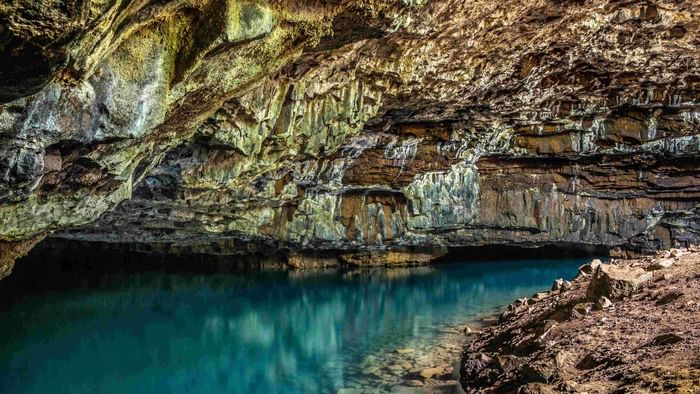 Tips from your hotelier
BÉTHARRAM CAVES
Just 20 minutes from your hotel, Bétharram Caves offer a wonderful excursion into the astonishing geology of the Pyrenees. By train, by boat or on foot, travel underground and admire the impressive rock formations and natural galleries of astonishing dimensions.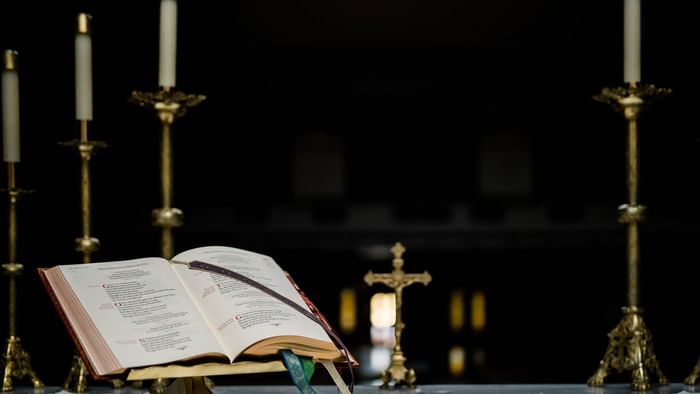 Tips from your hotelier
NOTRE-DAME DE LOURDES SANCTUARY
Notre-Dame de Lourdes Sanctuary and the 22 sites of pilgrimage that surround it need no introduction. This historic 52 hectare site is known for the miracles that took place there and it endures as a place of pilgrimage for thousands of visitors. It's an architectural marvel, featuring the Church of Saint Bernadette and the Basilica of Our Lady of the Rosary.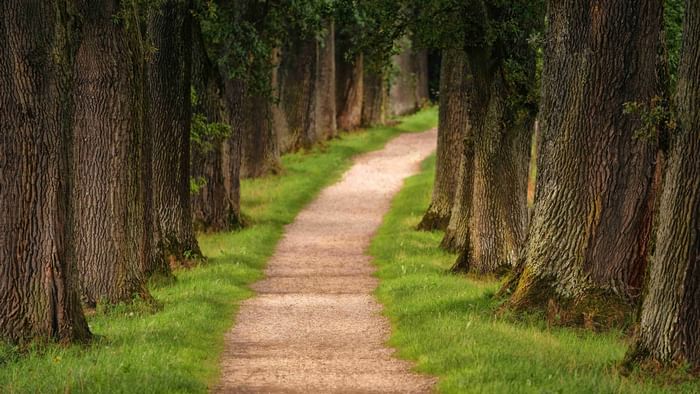 Tips from your hotelier
THE CIRQUE DE GAVARNIE
Explore the Pyrenees National Park for an unforgettable experience at the heart of the magnificent landscapes of this UNESCO World Heritage Site. Between mountains, forests and canyons, enjoy a family hike through this natural paradise.
MEETING ROOM
For companies and organisations, the Hotel The Originals Lourdes Astoria Vatican hotel features a seminar room. Ideal for organising meetings, conferences training and brainstorming sessions and other work events, it offers all of the facilities and equipment you require.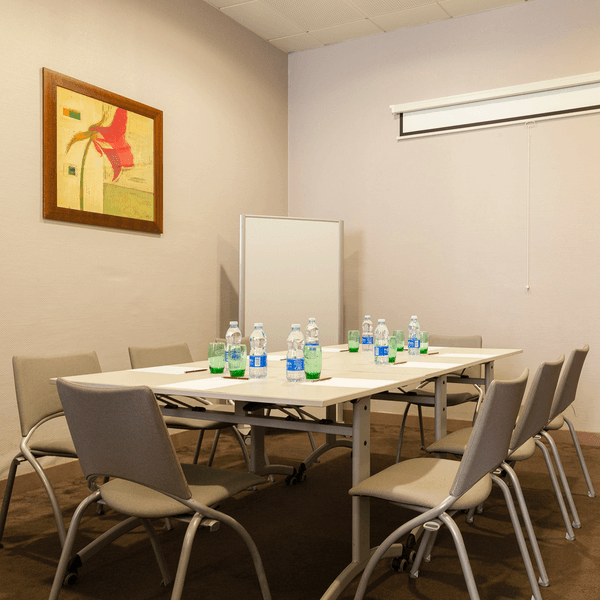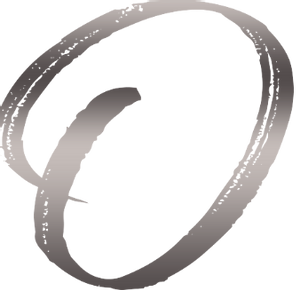 Meet our hoteliers
Meet François at his 3-star hotel
"I keep give a warm and personalised welcome to all of my guests, offering them an ideal setting for their stay in the holy city. "
Frequently asked questions
In order to preserve everyone´s health and to protect our customers and team we have implemented preventive Covid19 measures.
Yes, the Hotel Astoria Vatican is open since August 2020.
Explore our hotels nearby
The Originals City, Hotel Astoria Vatican, Lourdes