Hotel du Grand Monarque
The Originals City
(Inter-Hotel)
Cheerful like her team with a focus on real hospitality, Anne offers faultless service at The Originals City, Hotel du Grand Monarque, Nantes Station. After 37 years in the industry, she continues to take a personal approach to the hotel business, making each stay even more enjoyable. At the very heart of Nantes, this two-star hotel boasts an excellent location. Six hundred metres from the TGV station, it's in the ideal spot to explore the wonders of this historical and cultural city. Just a few minutes away are the Château des Ducs de Bretagne, the cathedral and various business centres. It offers quiet and comfortable rooms suitable for holidaymakers and business guests, as well as a modern restaurant, pay-to-use parking, bike storage, a 24-hour reception and attentive service.
Meet the team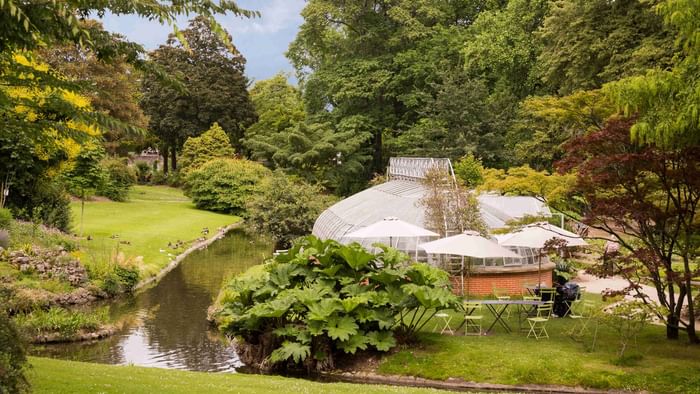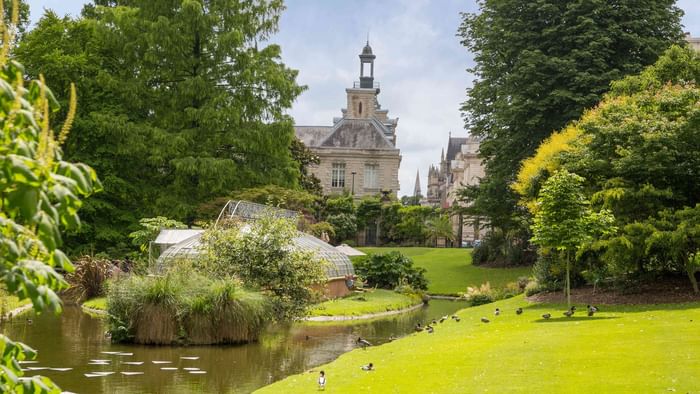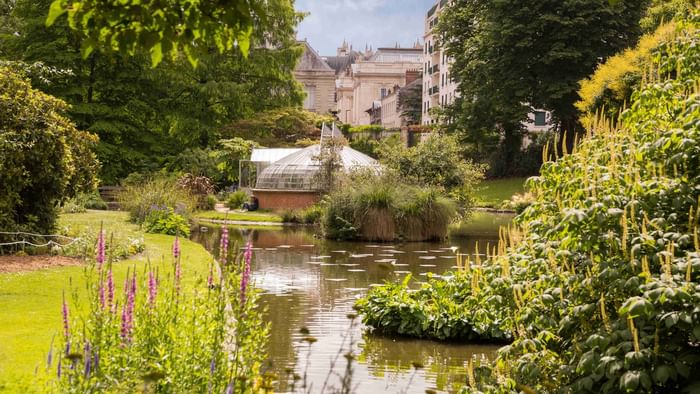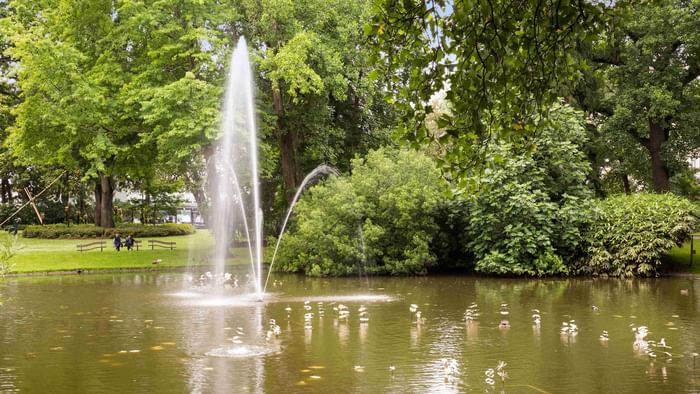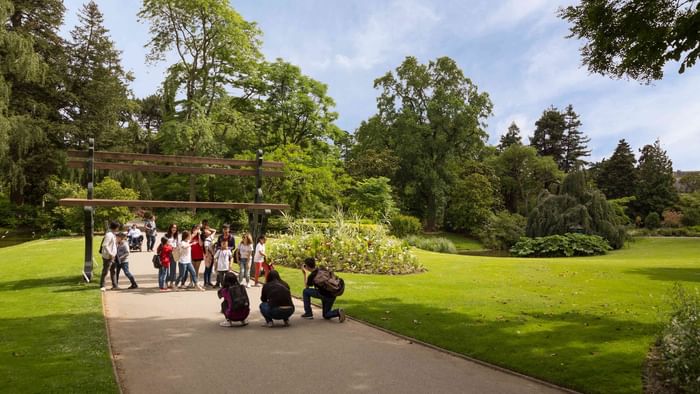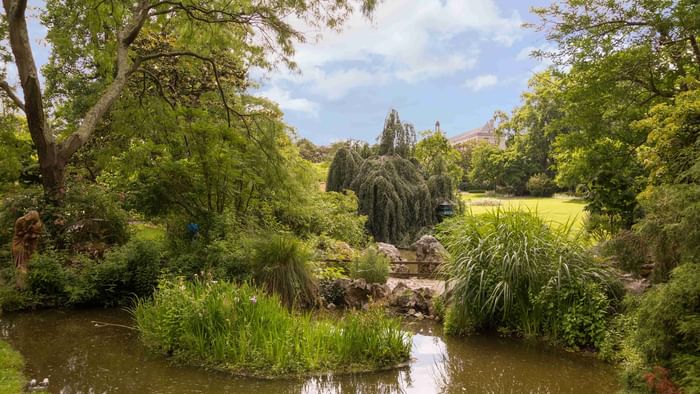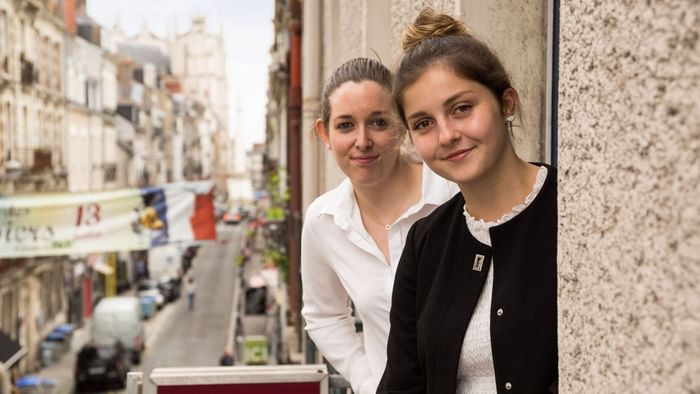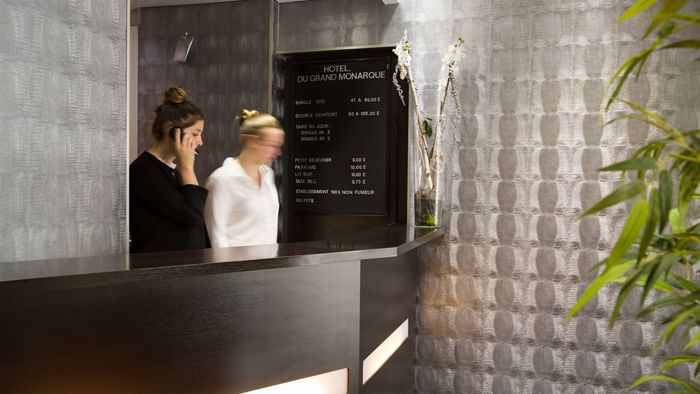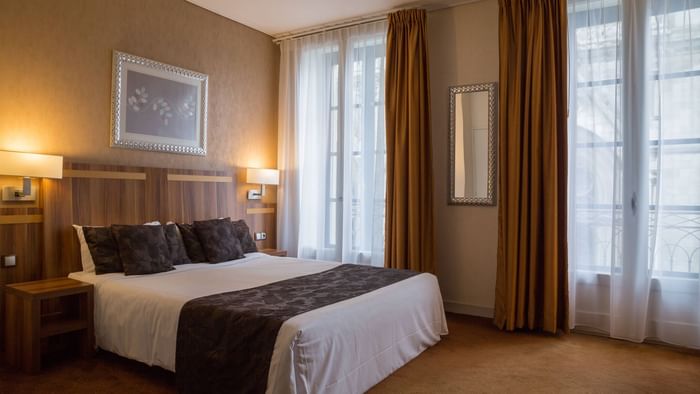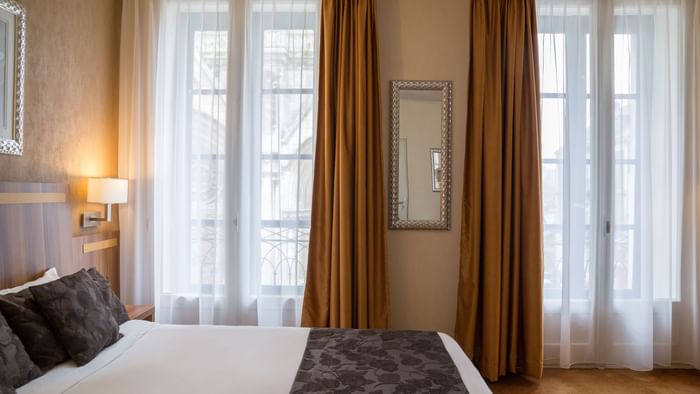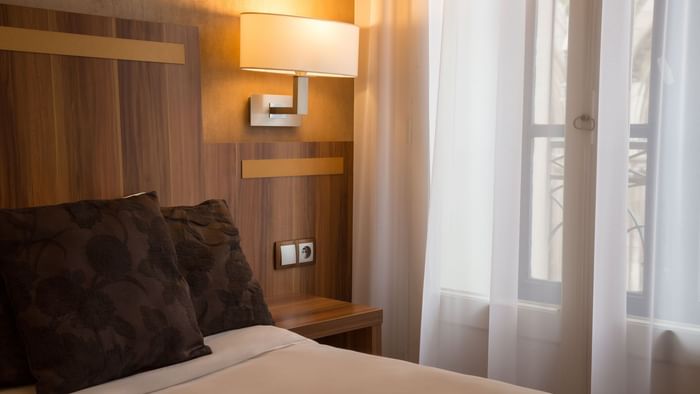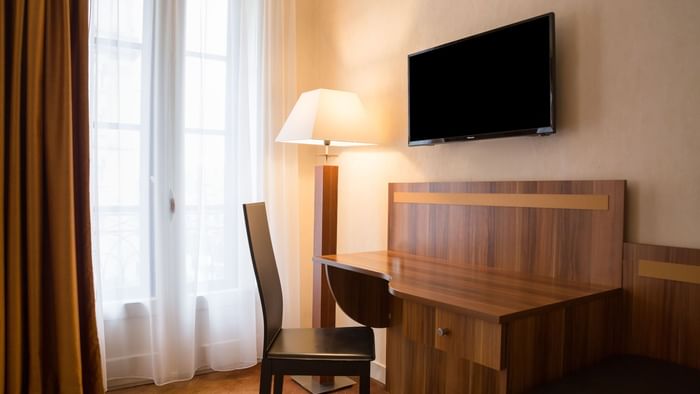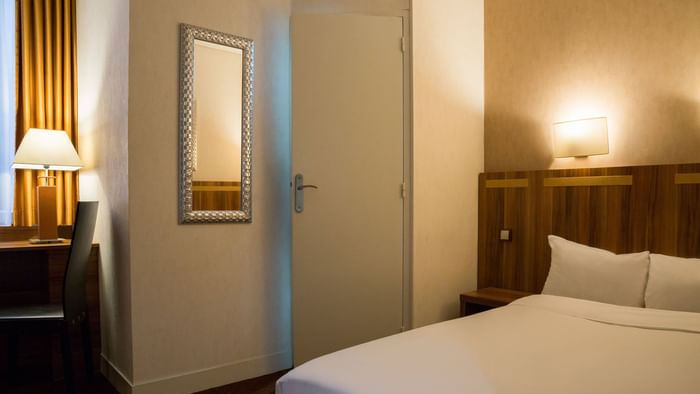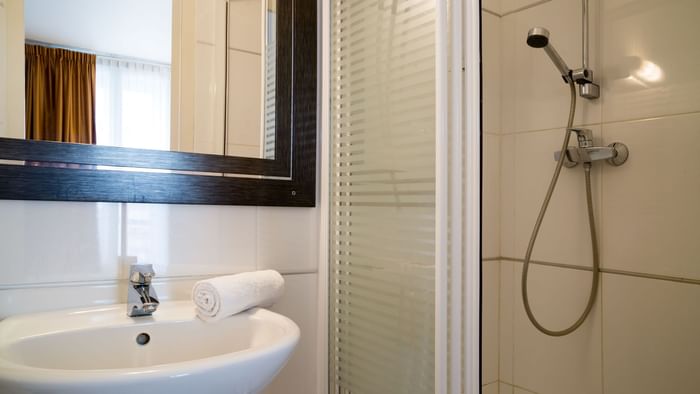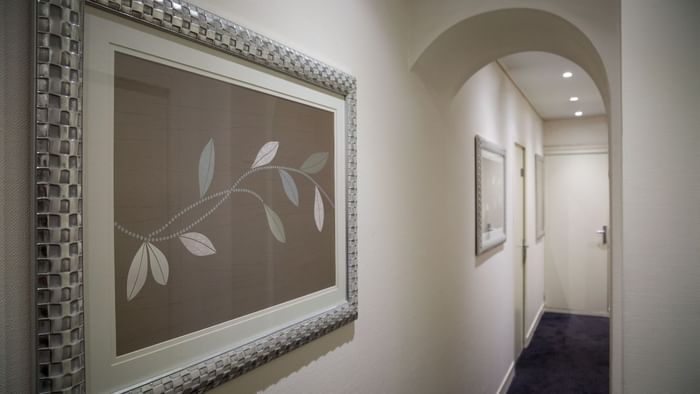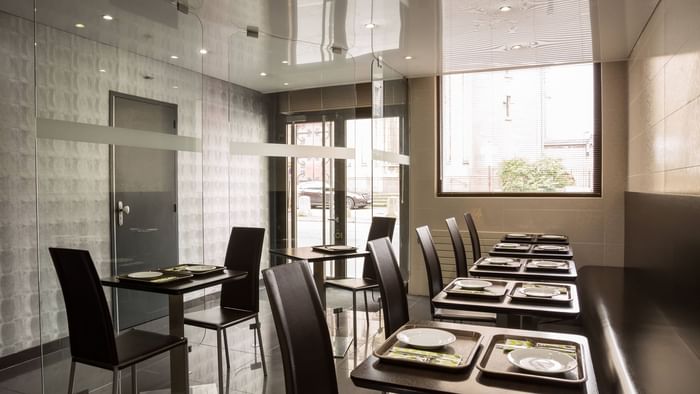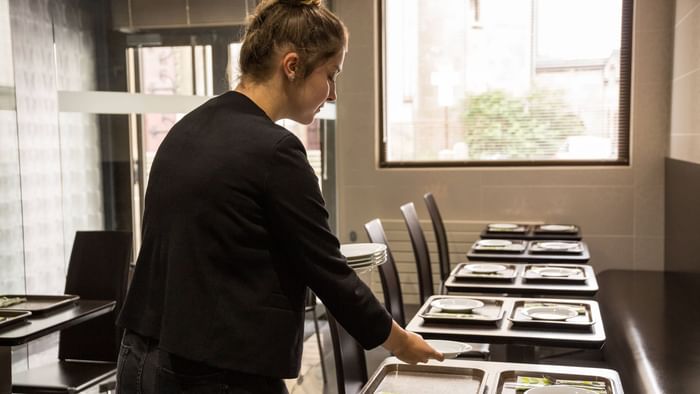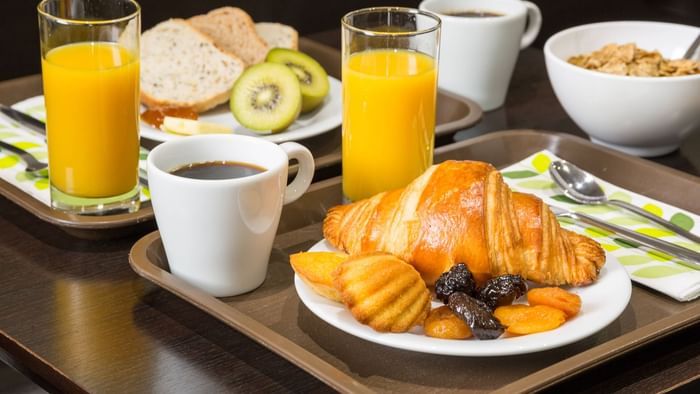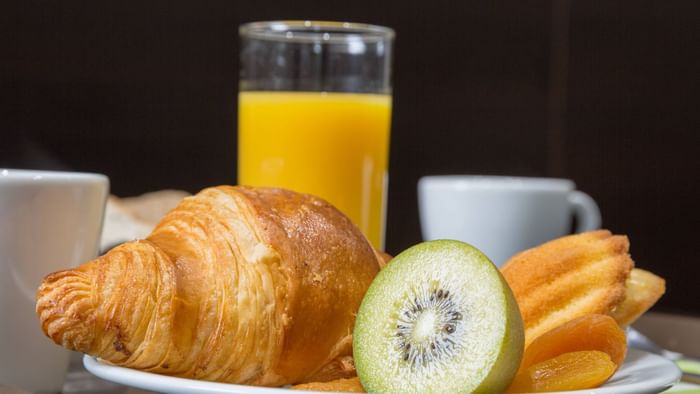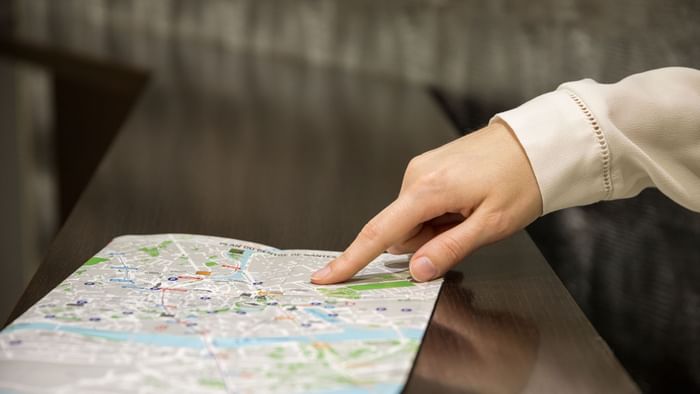 WiFi

Bycicle premises

Fee-paying hotel car park

No pets
Rooms
The Originals City, Hotel du Grand Monarque, Nantes Station
The 29 rooms at The Originals City, Hotel du Grand Monarque, Nantes Station are lovely and quiet, despite their city centre location. Enjoy some well-deserved rest after a day of work or sightseeing. All rooms are fully equipped, with a private bathroom, flat-screen TV, satellite channels, desk area and phone. Decorated in contemporary style, they offer all the comfort you need for a great night's sleep, and excellent value for money.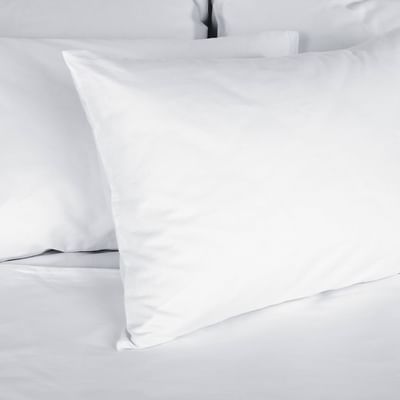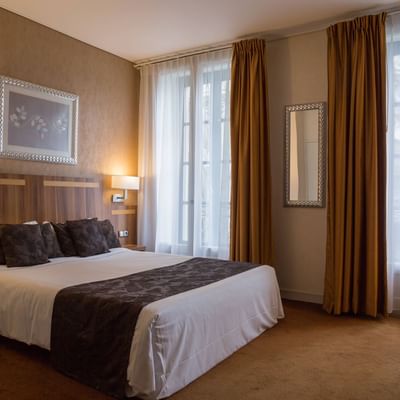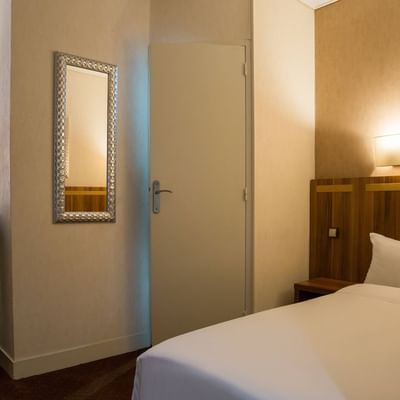 HOTEL INFORMATION
Check-In: 15h00
Check-out: 11h00
The Originals City, Hotel du Grand Monarque, Nantes Station
36, rue Maréchal Joffre 44000 Nantes, France
DON'T MISS THIS MONTH'S OFFERS!
Start planning your next getaway with our latest travel packages and exclusive hotel discounts.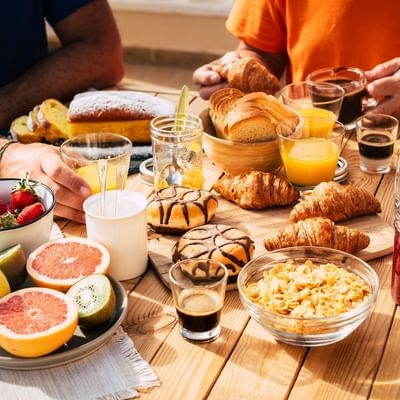 Breakfast is included in the price of the room.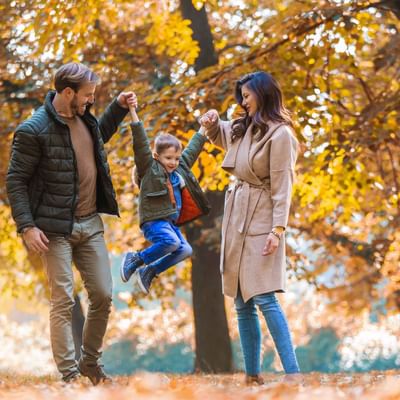 Go on holiday in complete freedom at a reasonable price. And if you have any unforeseen circumstances, you can change or cancel at any time.
Dining
The Originals City, Hotel du Grand Monarque, Nantes Station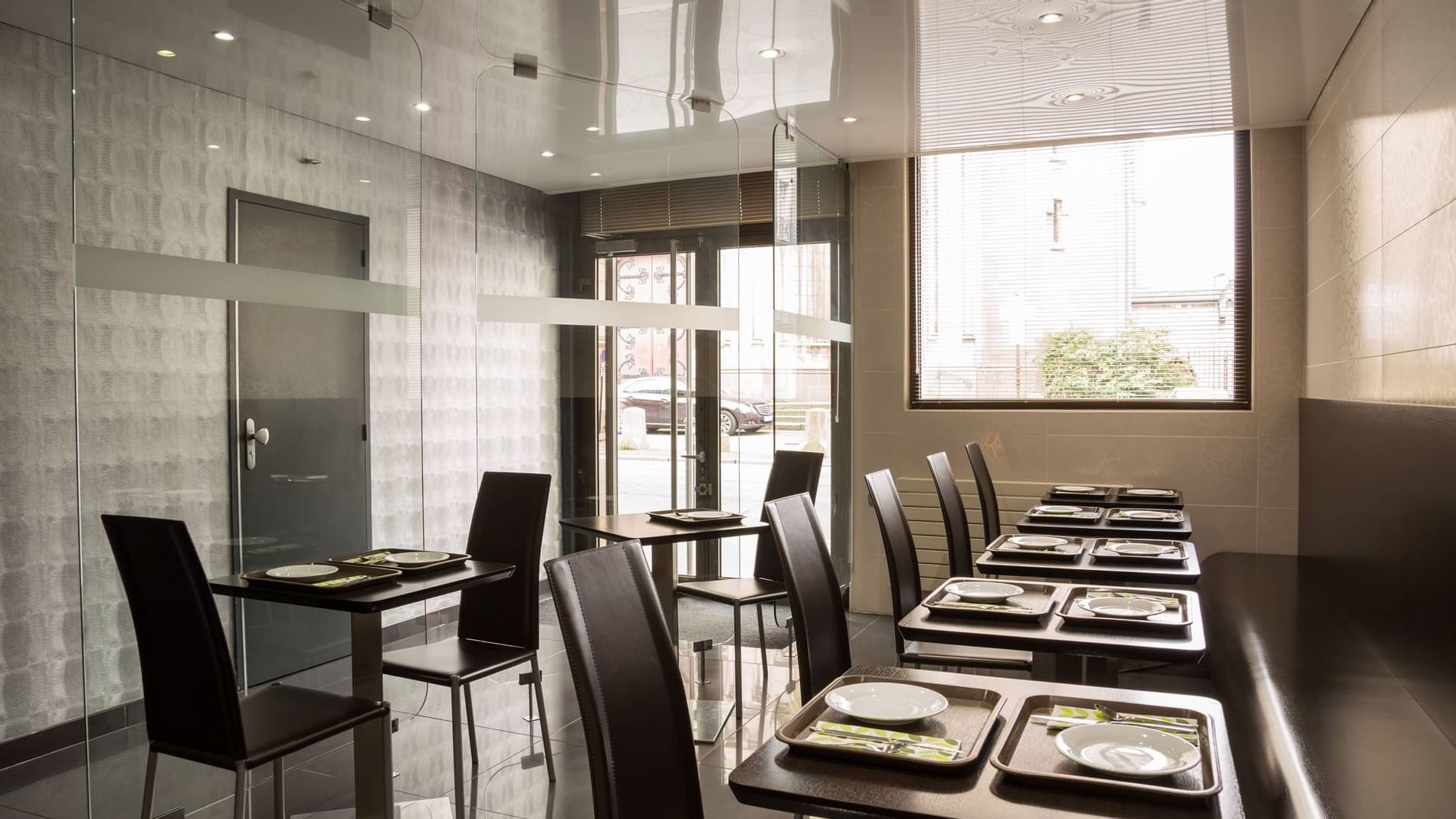 A buffet breakfast awaits you every morning in a charming dining room. A selection of newspapers are available to peruse over pastries, bread from the neighbourhood bakery and organic products. Guests will find a host of restaurants in the neighbourhood for other meals but Anne will be delighted to recommend the must-visit places depending on what takes your fancy.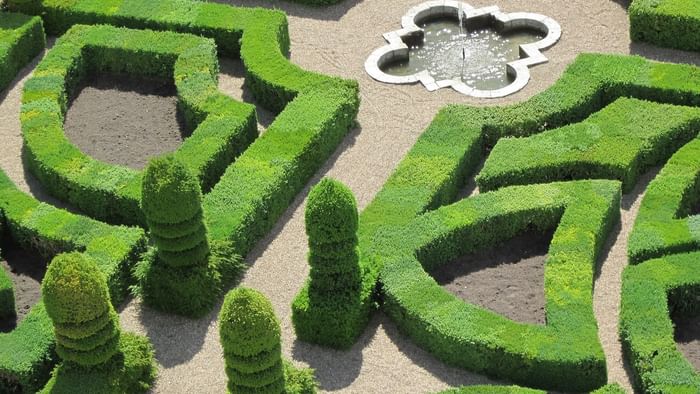 Tips from your hotelier
THE CHÂTEAU DES DUCS DE BRETAGNE
This wonderfully restored Château with imposing ramparts symbolises Nantes' rich history. The fiefdom of the Dukes of Brittany, its architecture is stunning with both Gothic and Renaissance influences. Its History Museum is home to more than 800 collection items and presents a range of exhibitions. In summer, a programme of events and shows comes to life.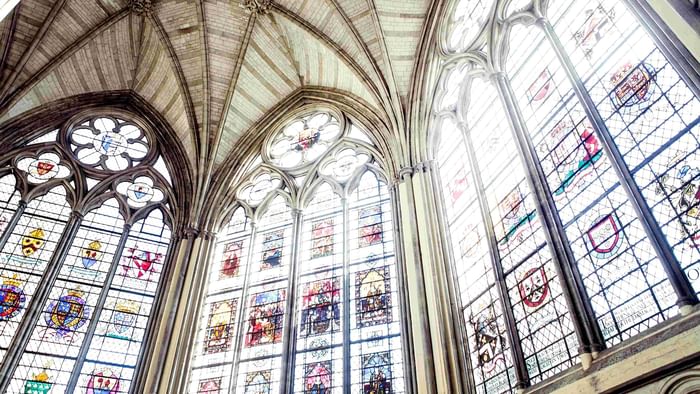 Tips from your hotelier
NANTES CATHEDRAL
Take in the beautiful and enchanting architecture of Nantes Cathedral. An unmissable sight, it is 103 metres long 63 metres high with exquisite Gothic vaults that have withstood the vagaries of time and remain as fascinating as ever. A tour of the crypts is a chance to visit the tomb of the last Duke of Brittany, François II, and his wife Marguerite de Foix.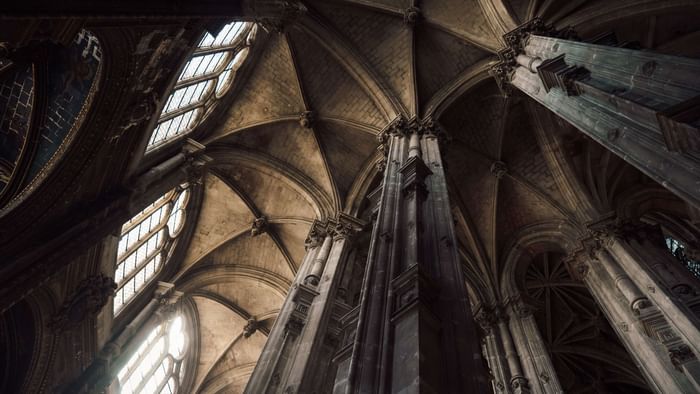 Tips from your hotelier
BOUFFAY QUARTER
With its unique style, half-timbered houses and vestiges of the Middle Ages, the Bouffay quarter is a lovely place to wander and turn back time. The charming lanes filled with shops, restaurants and bars are a buzzing part of the city in a medieval setting.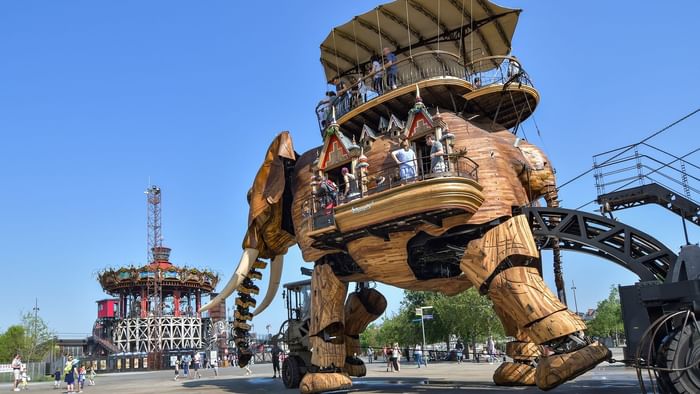 Tips from your hotelier
LES MACHINES DE L'ÎLE
Enjoy a memorable experience in an extraordinary exhibition and event space at the heart of Nantes. Visit the Machines de l'Île for a ride on a mechanical elephant along the banks of the Loire amid the imaginary world of Jules Verne and the genius of Leonardo da Vinci. These incredible and impressive creations will remain long in the memories of adults and kids alike.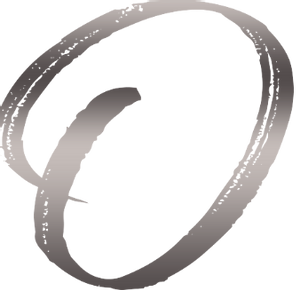 Meet our hoteliers
Meet Anne and enjoy his charming hotel perfect for business and leisure travelers
"I make a point of providing quality service in a place where old-world charm meets modernity."
Frequently asked questions
The hotel is not suitable for people with reduced mobility.
Explore our hotels nearby
The Originals City, Hotel du Grand Monarque, Nantes Station