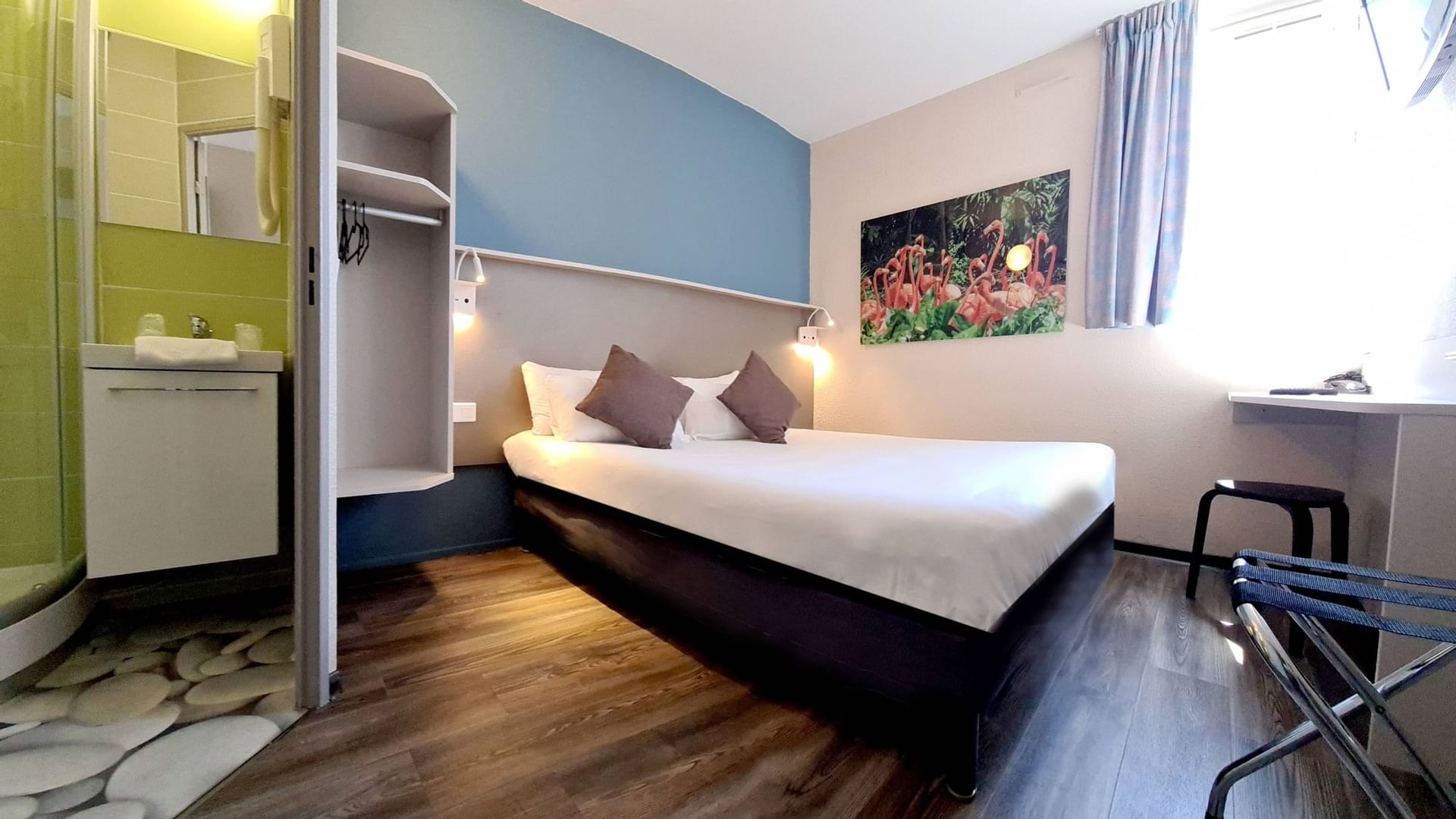 The Originals City
Hotel Marseille Airport, Vitrolles
Hotel Marseille Airport
The Originals City
The hotel business is his passion, Chedly has accumulated experiences as a hotelier in several countries (Egypt, Turkey, Morocco, Tunisia, Europe ...) before landing at the airport of Marseille and fell under the spell of the City. He thinks that the value of a company is measured by its employees! This is their strong point. A multicultural team, attentive, available and above all professional, who do their best every day to satisfy their customers. Simple and functional, the 2-star hotel with 55 rooms is ideally located near the Marseille Provence airport. "We are located in an industrial zone. It's certainly not very glamorous, but it's very practical because it's perfectly served!" Especially if you choose to take the free shuttle (Monday to Friday between 7:00 am and 11:00 pm and by reservation) that connects the hotel to the Marseille Provence airport, the TER station in Vitrolles or the Airbus Helicopter site. For our team, the sense of service is essential. That's why we welcome you 24 hours a day, offer you an all-you-can-eat buffet in the restaurant from Monday to Thursday and will be attentive to your every request.
Meet the team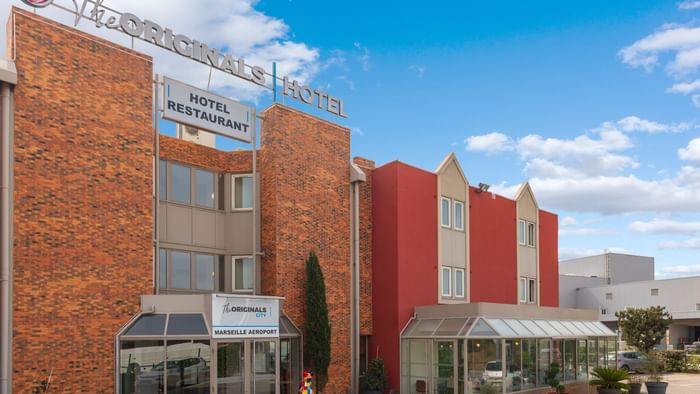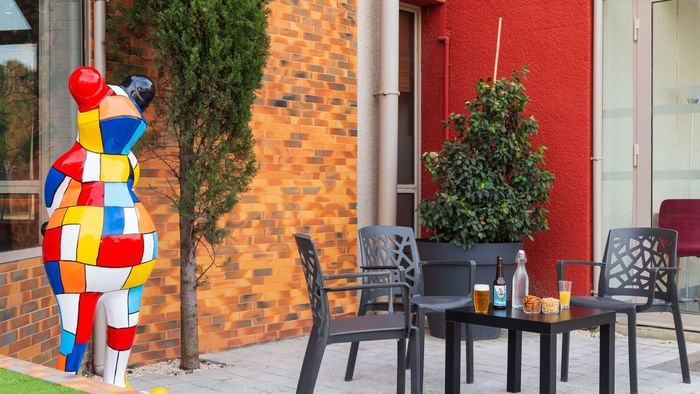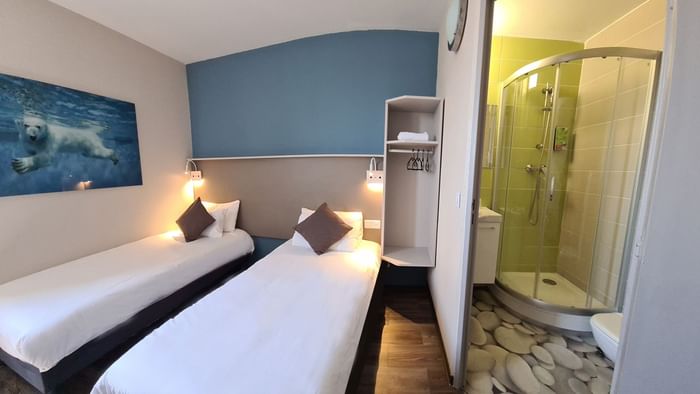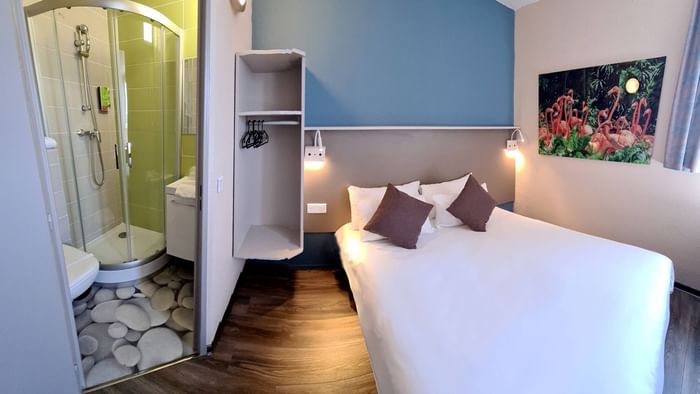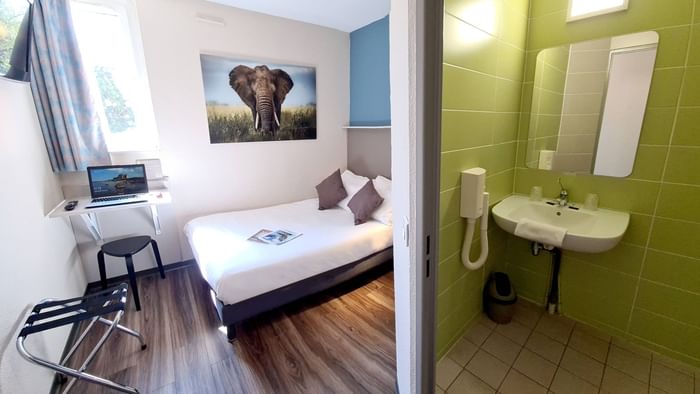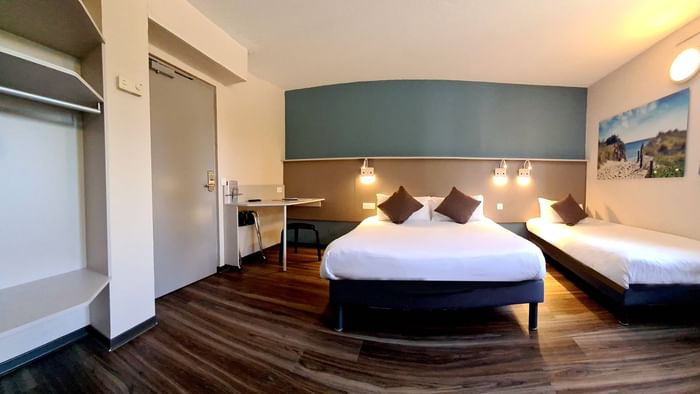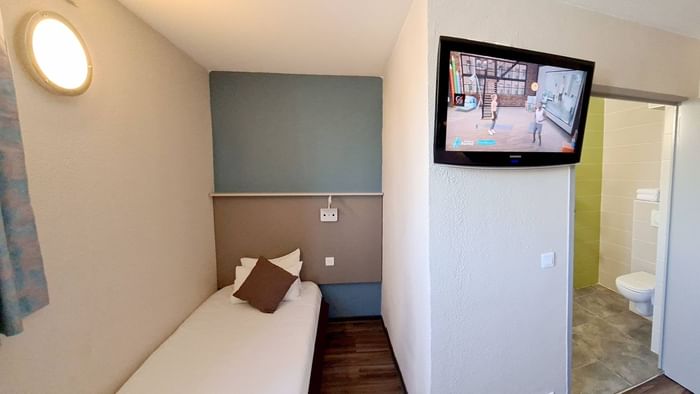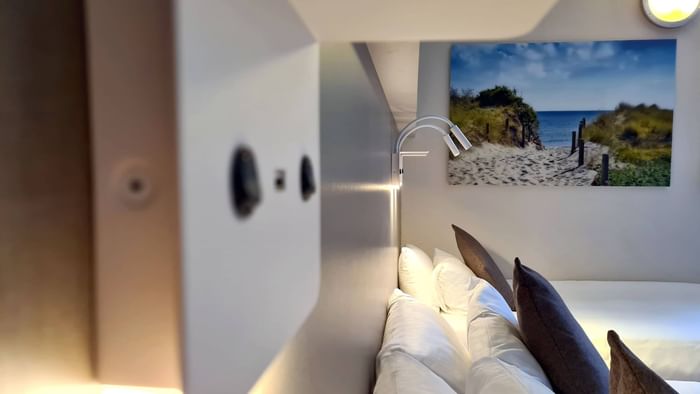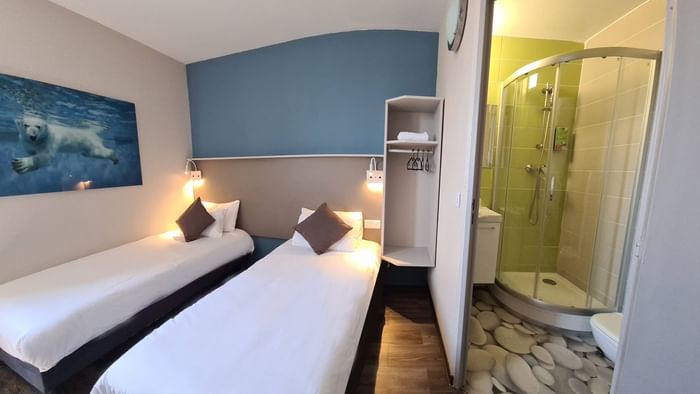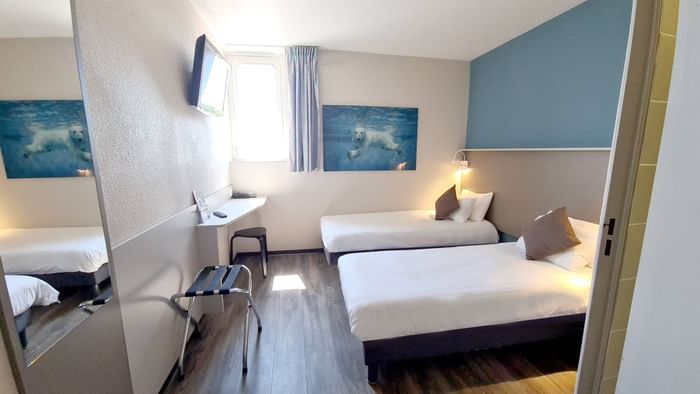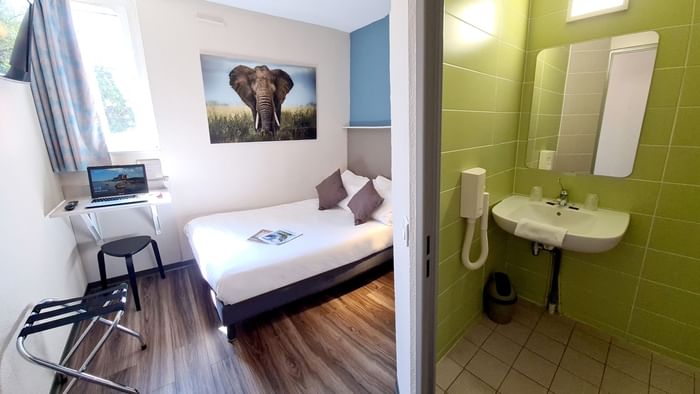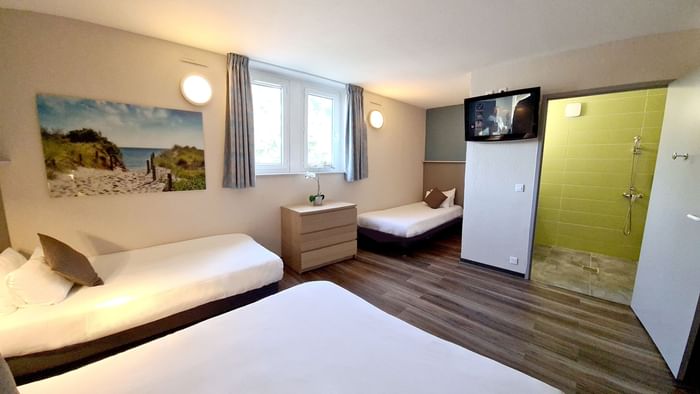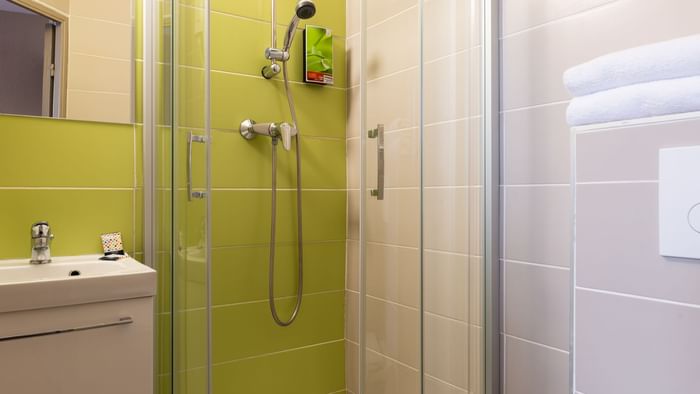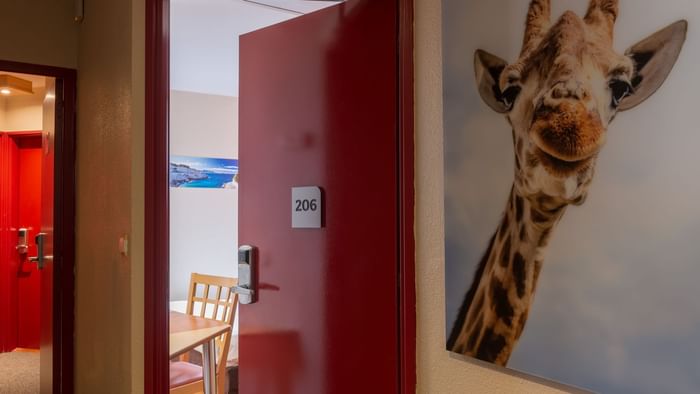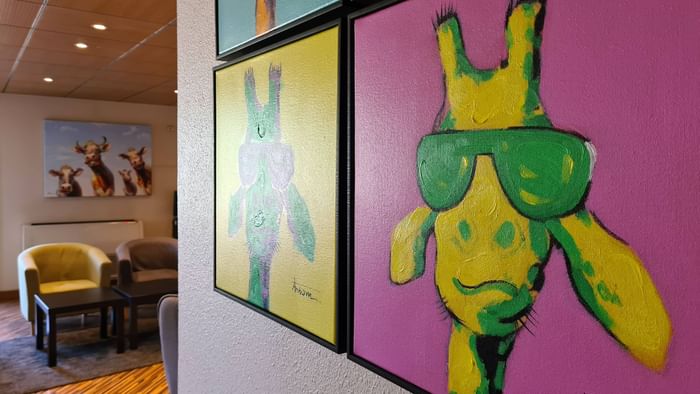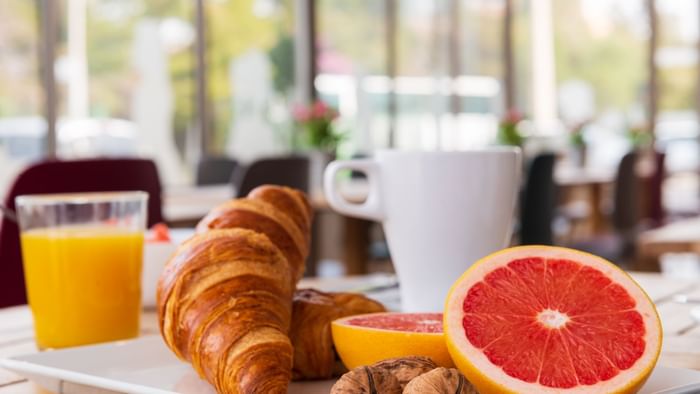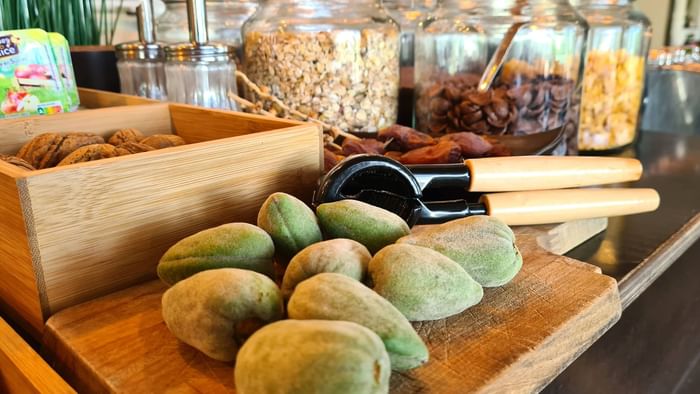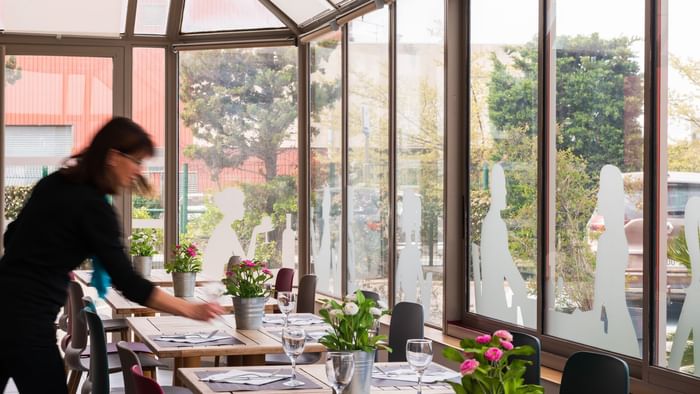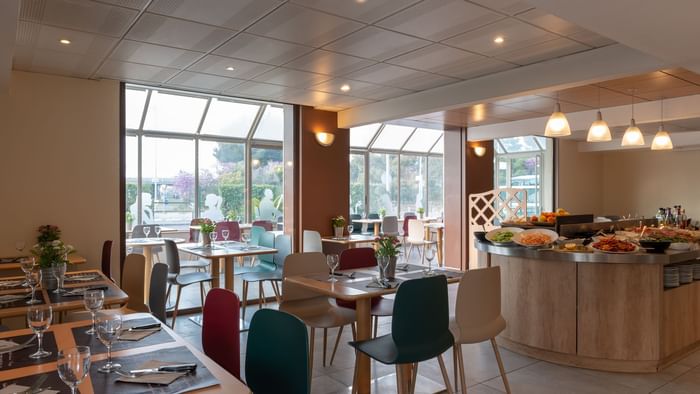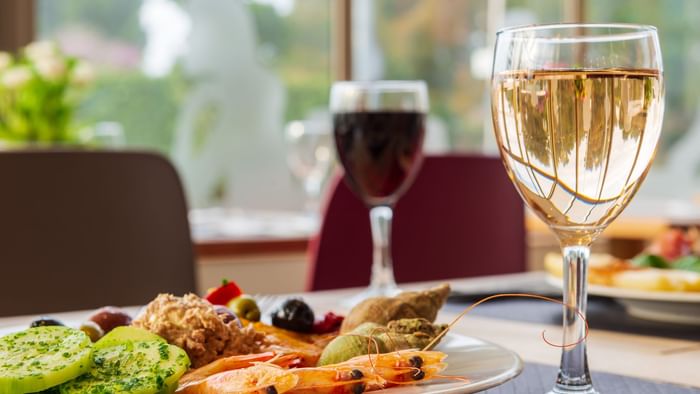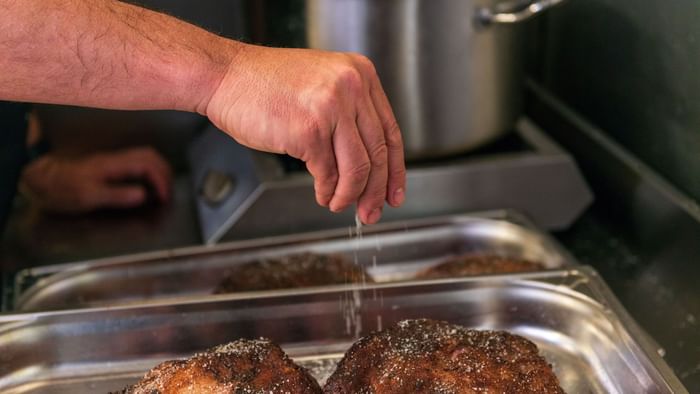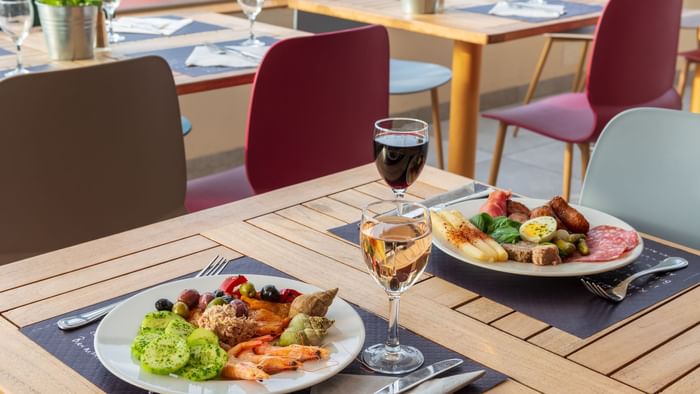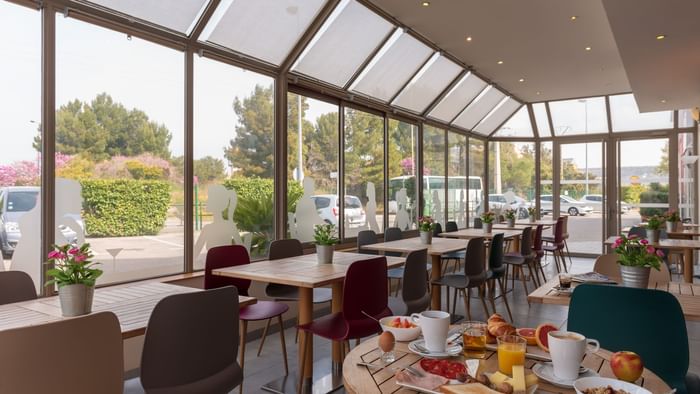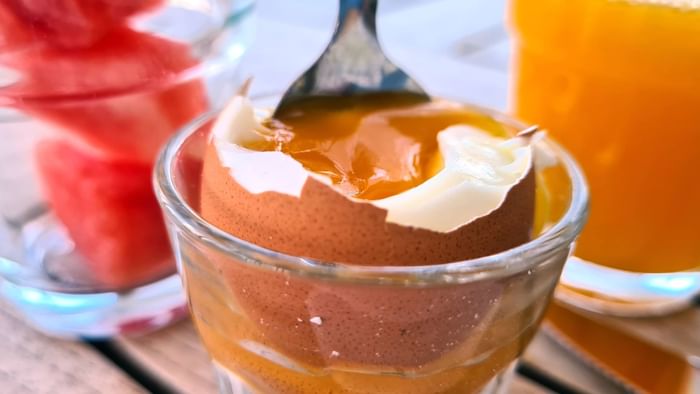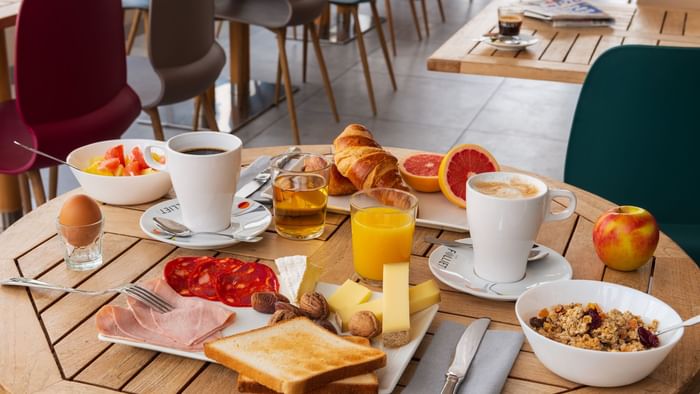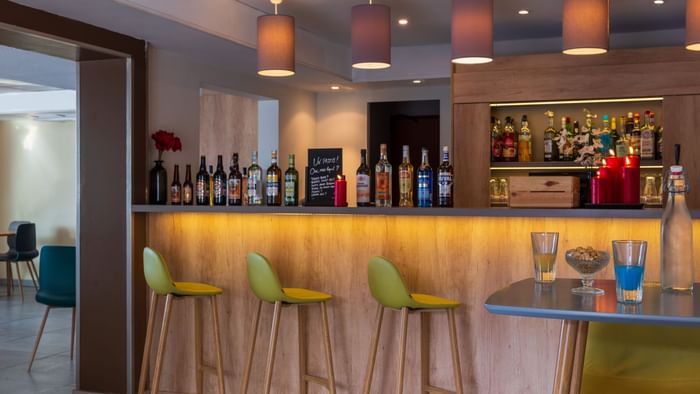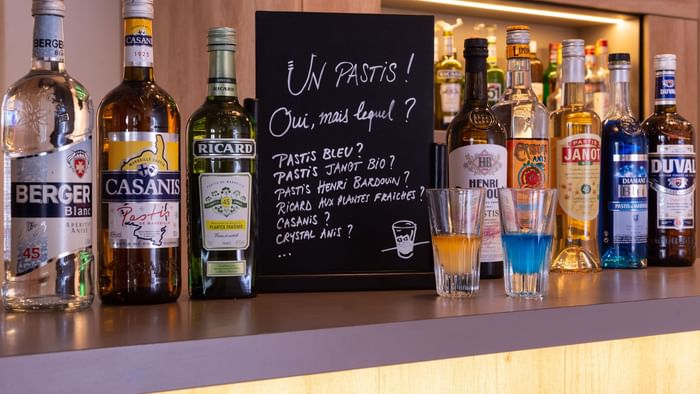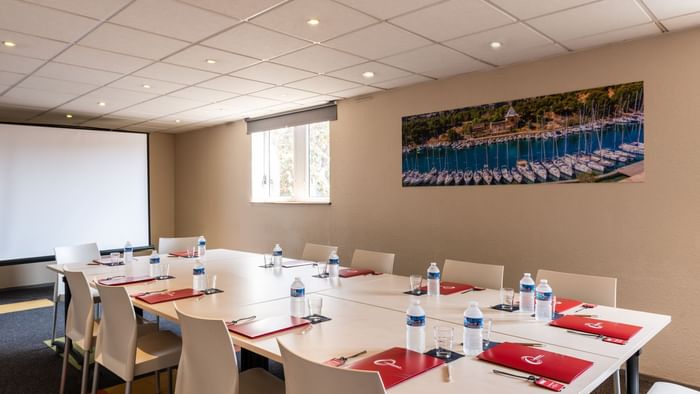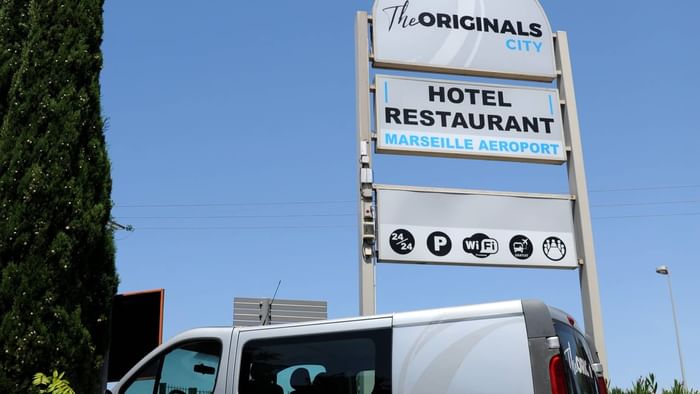 WiFi

Free hotel car park

Pets admitted

Restaurant

Bar

Night porter
Rooms
The Originals City, Hotel Marseille Airport
Understated and functional, the 55 rooms in The Originals City, Hotel Marseille Airport offer unrivalled comfort. Renovated in 2020, some rooms have double beds (140 or 160 cm), while others are equipped with twins. They all offer Wi-Fi (fibre optic), air conditioning and bathrooms that were renovated in 2018. And to make sure that noise from the industrial zone will not be a problem, all rooms are fully soundproofed!
Air-conditioned room
Rooms for disabled guests
Non smoking room
Family/communicating rooms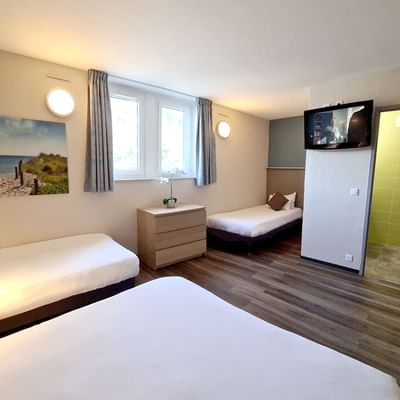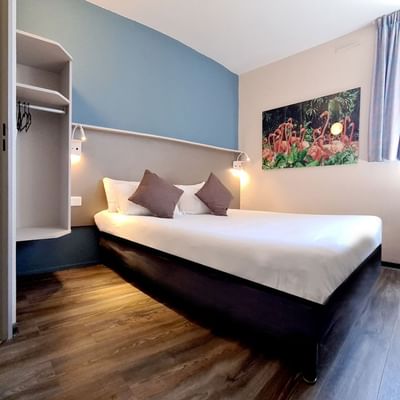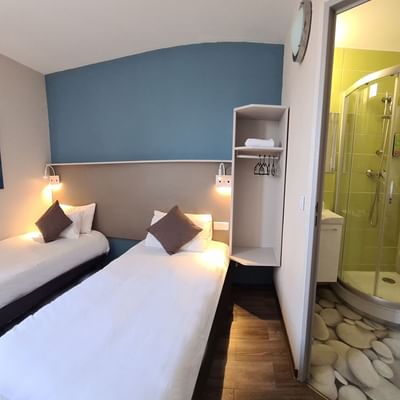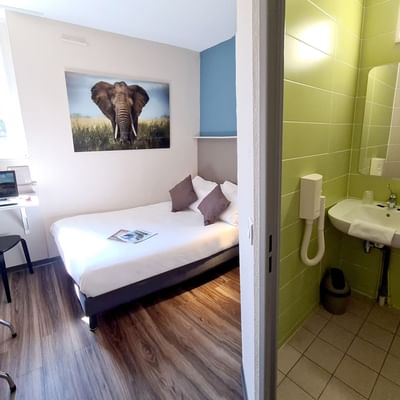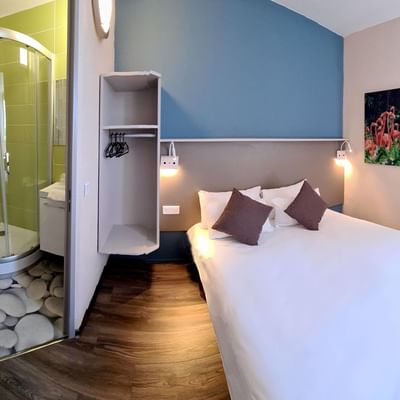 Standard with King size bed
HOTEL INFORMATION
Check-In: 14h
Check-out: 12h
The Originals City, Hotel Marseille Airport
2 Rue de Madrid 13127 Vitrolles, France
DON'T MISS THIS MONTH'S OFFERS!
Start planning your next getaway with our latest travel packages and exclusive hotel discounts.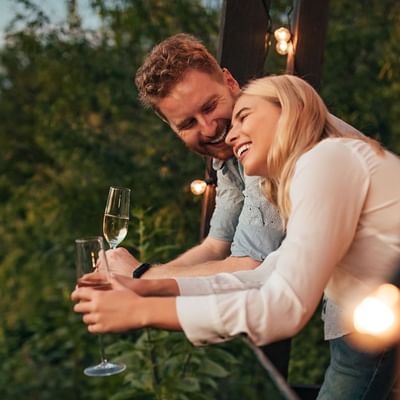 With the Short Break offer, you can benefit from a discount up to 30%.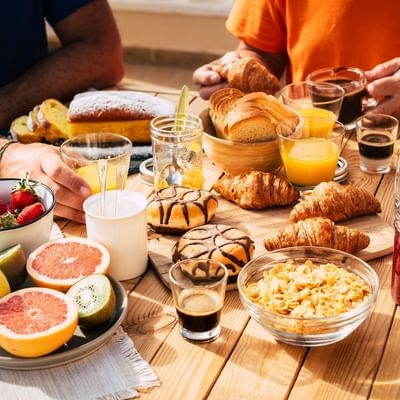 Breakfast is included in the price of the room.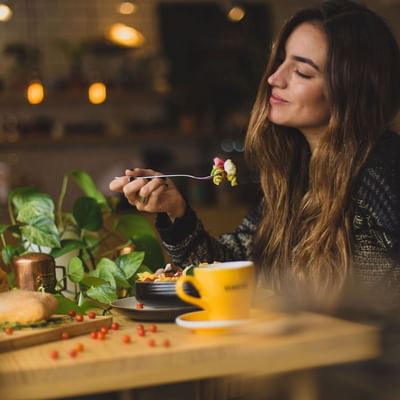 With the Half Board offer, breakfast and dinner are included in the price of the room.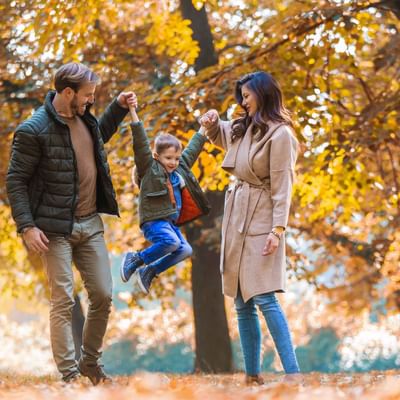 Go on holiday in complete freedom at a reasonable price. And if you have any unforeseen circumstances, you can change or cancel at any time.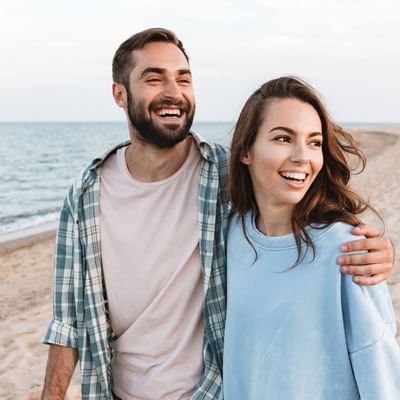 Book 30 days before your arrival and get a discount up to 25% on the price of your room to enjoy the best of local life.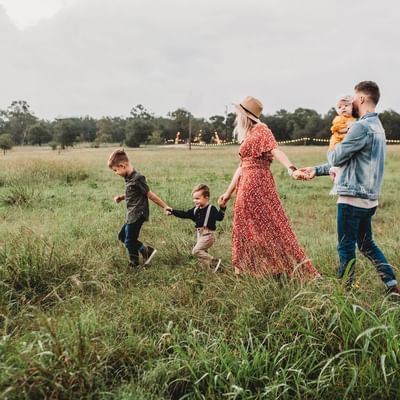 With the Family Offer, the price includes breakfast for adults. The child's breakfast is free of charge.
Dining
The Originals City, Hotel Marseille Airport
The daily buffet at The Originals City, Hotel Marseille Airport offers something for everyone for breakfast (starting at 5.00 am) and dinner, Monday through Thursday. If you are looking for some relaxation as a solo traveller, as a family, with friends or with colleagues, come gather in the bar where the large-screen TV plays the day's biggest sporting events.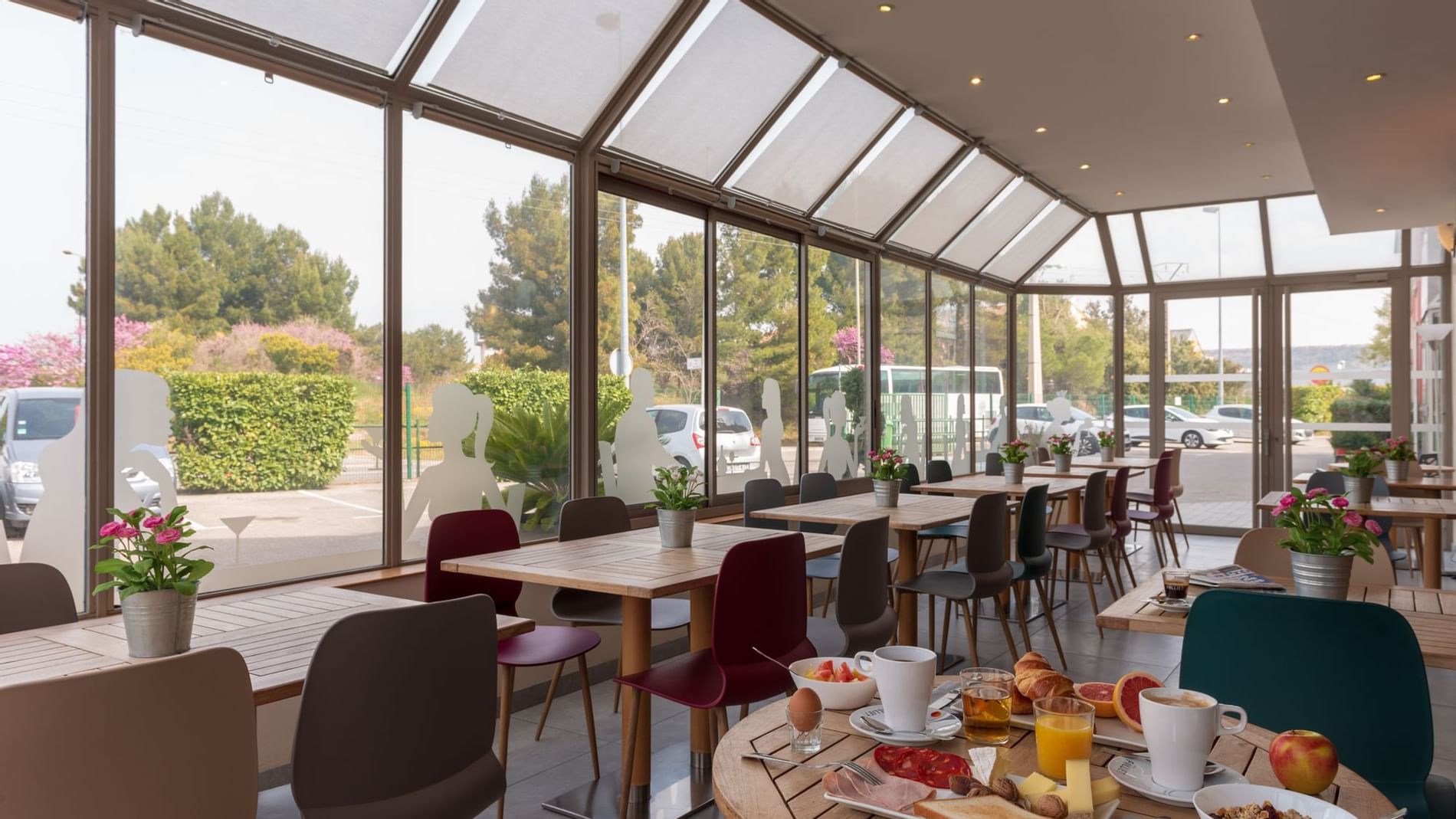 Take a plate and sample whatever strikes your fancy from a range of appetizers, mains and desserts. And if you are still hungry, not to worry, the buffet is all-you-can eat from Monday through Thursday. On weekends and holidays, the restaurant is available for reservations.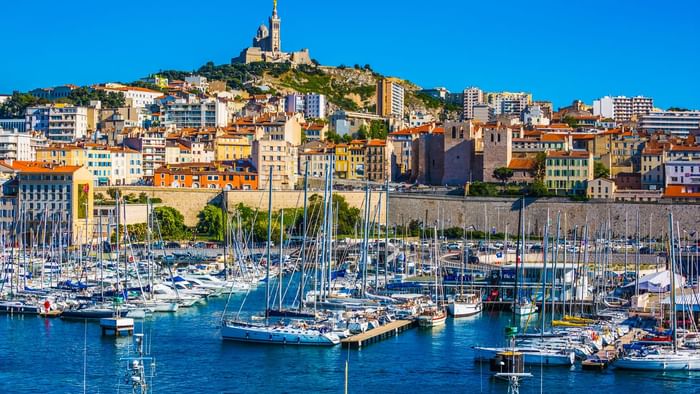 Tips from your hotelier
THINGS TO SEE NEARBY
Don't miss the discovery of the wild plateau that stretches between Vitrolles and the Saragousse domain. Whether you choose to hike or bike, you'll discover classic southern French landscapes, with oak forests, flowering cistus, rosemary-lined paths, and a wide variety of wildlife (including partridges and wild boars), as well as the serenade of cicadas. For those wishing to explore the Mediterranean cities, Marseille is only a 20-minute drive away, while Aix-en-Provence and the Côte Bleue (Carry le Rouet and Sausset les Pins) are accessible in 25 minutes.
MEETING ROOM
The Originals City, Hotel Marseille Airport boasts a 50 sq. m meeting room that can accommodate up to 40 people. In addition to being elegant, functional and well-equipped (projector screen, flipchart, Wi-Fi and more), the room has plenty of natural light. It can be adapted to suit any professional context, from conferences to training days to presentations, and its location near Marseille Provence airport is an added bonus (free shuttle).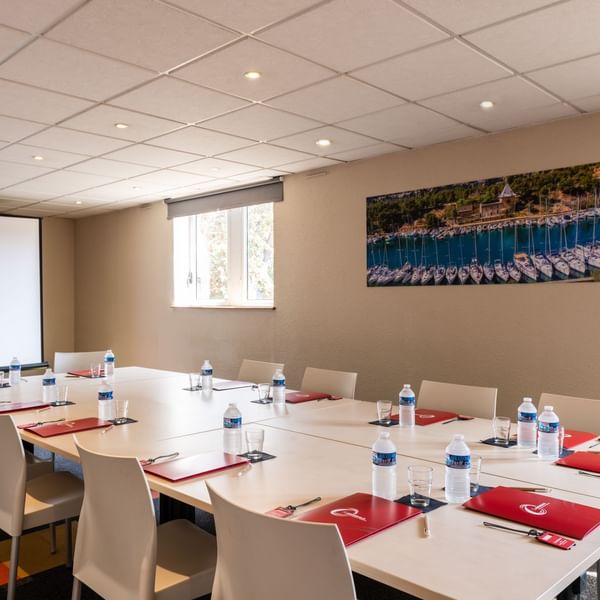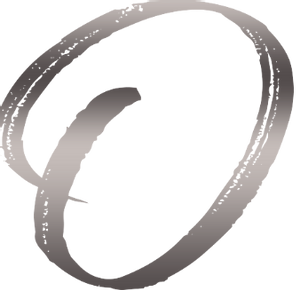 Meet our hoteliers
Enjoy a well located 2-star hotel in Vitrolles near Marseille
"Hospitality, professionalism and service: we offer nothing but the best. "
Frequently asked questions
Yes, pets are allowed with a supplement of 10€/day
Explore our hotels nearby
The Originals City, Hotel Marseille Airport