Actuel Hotel
The Originals Boutique
(Qualys-Hotel)
At The Originals Boutique, Hotel Actuel, Saint-Etienne Airport, the clientele mostly stays on business. Salespeople and businesspeople stay at our Andrézieux-Bouthéon hotel as does the occasional family for a night or two. "The less time people stay with us, the more important it is that they have a memorable time." The welcome, friendliness, cleanliness, comfortable rooms and the nearness of Saint-Etienne-Bouthéon Airport and the large industrial and business estate make this 3-star hotel a key player in the Saint-Etienne region. It's enough to make you forget the aesthetically challenged surroundings of the Andrézieux-Bouthéon business park in which it is located. 
Meet the team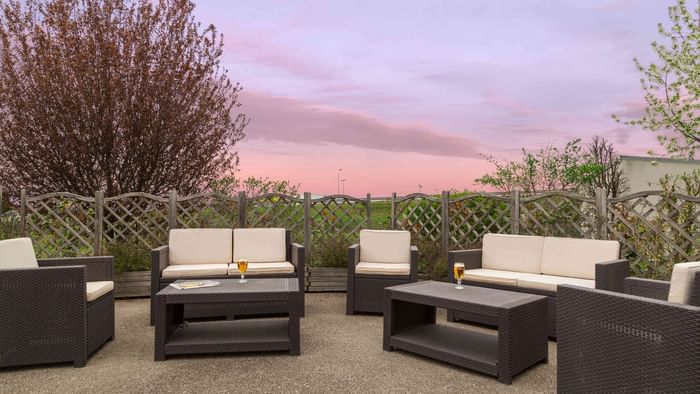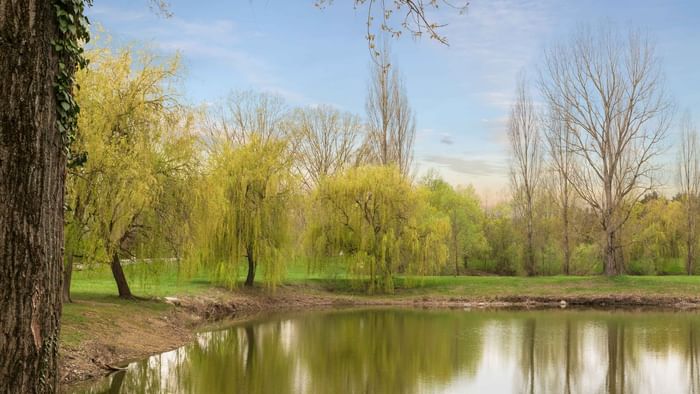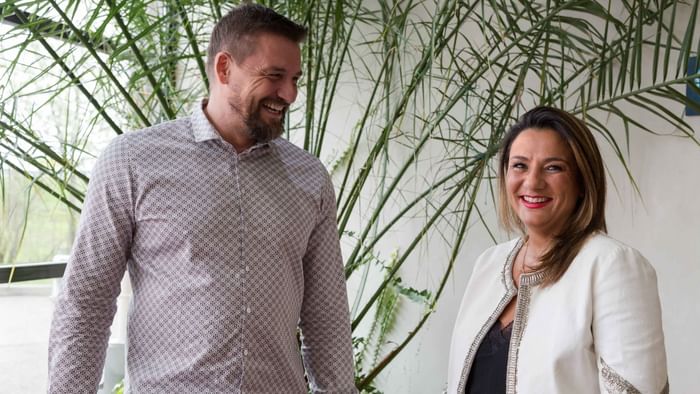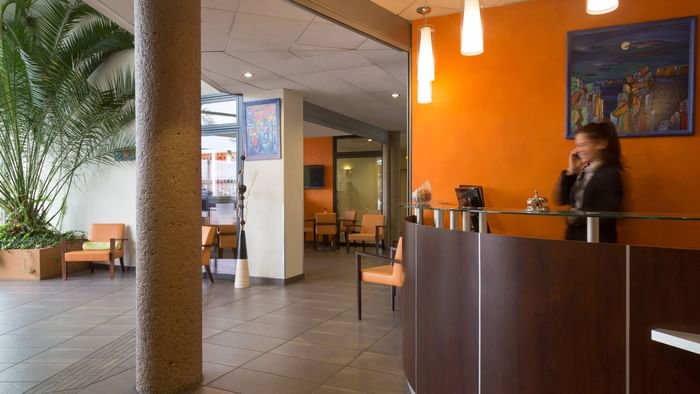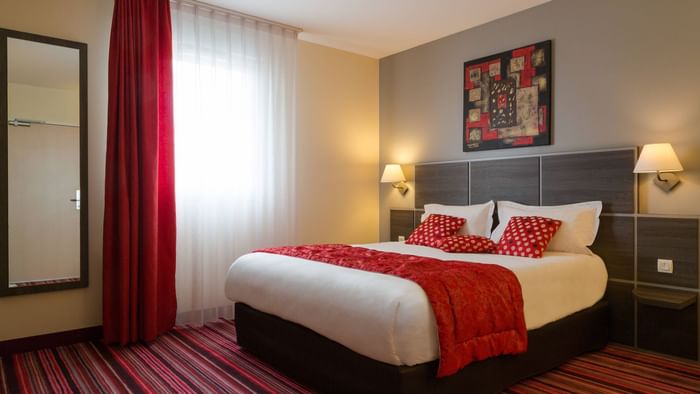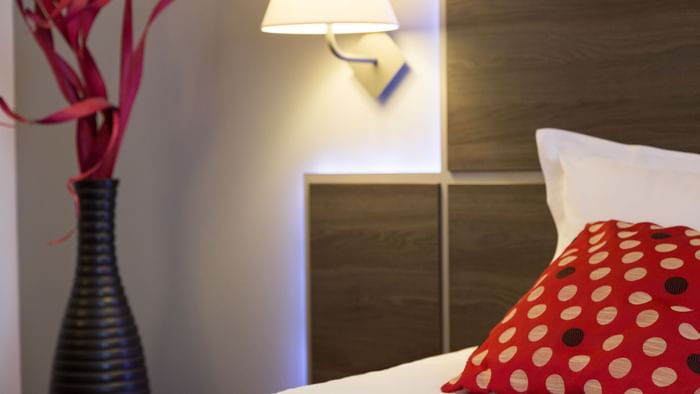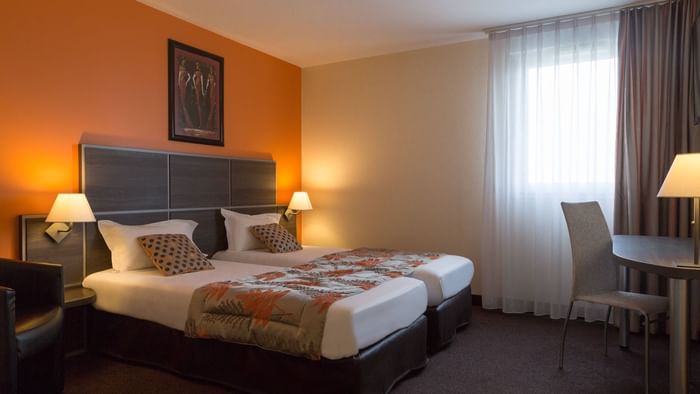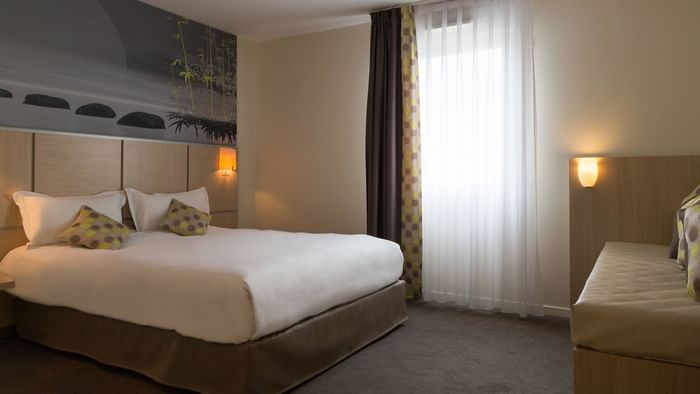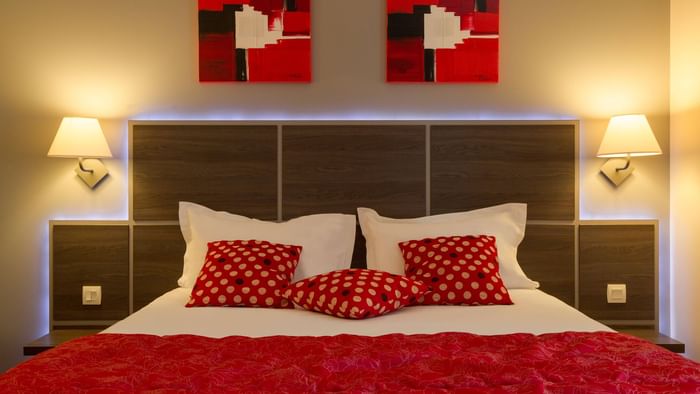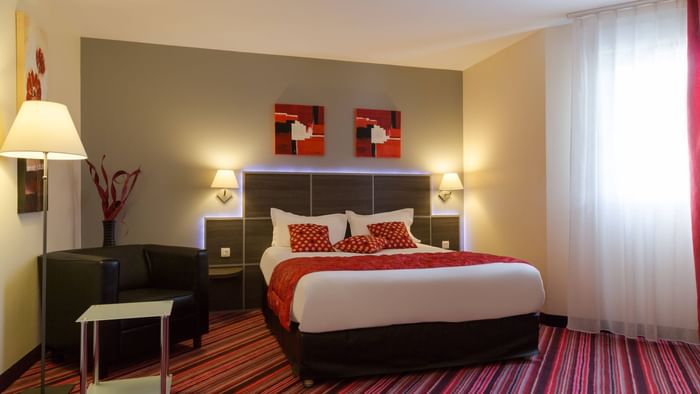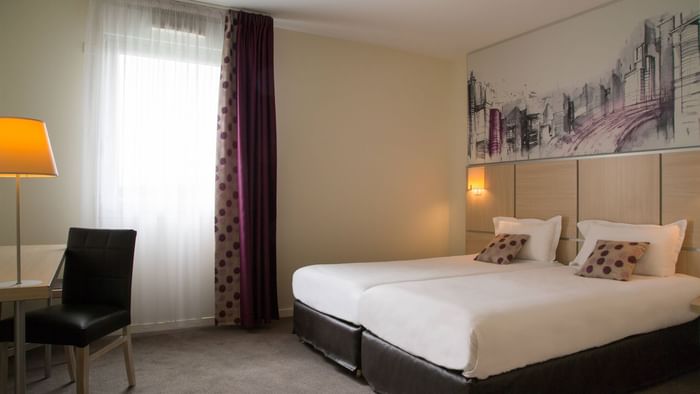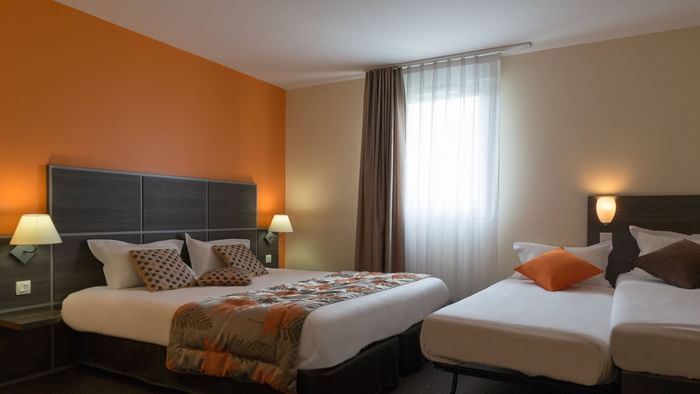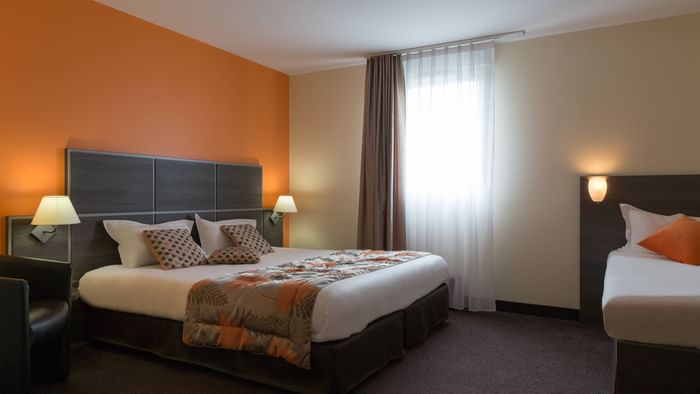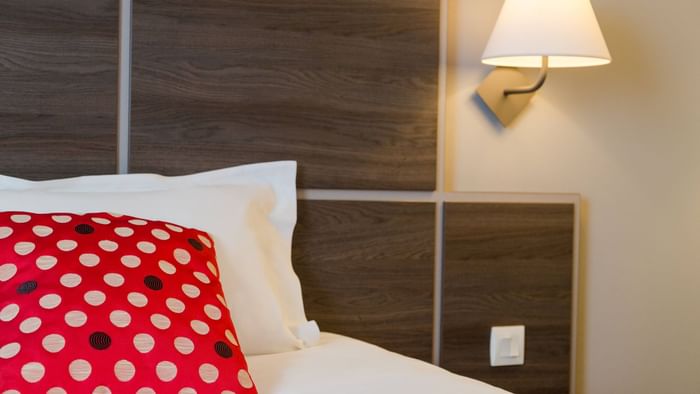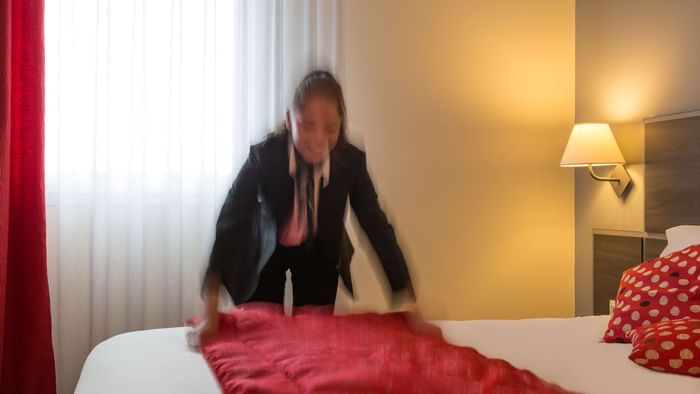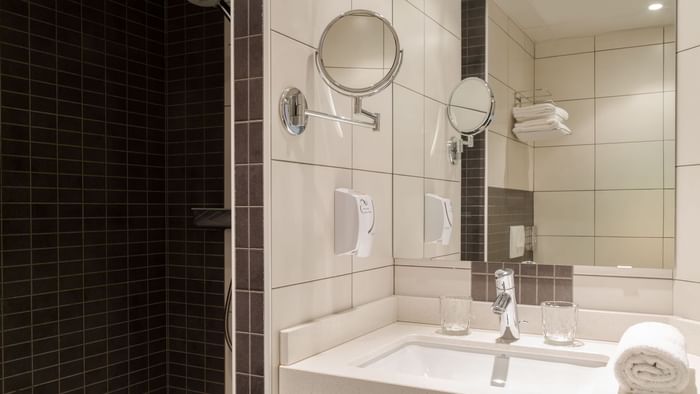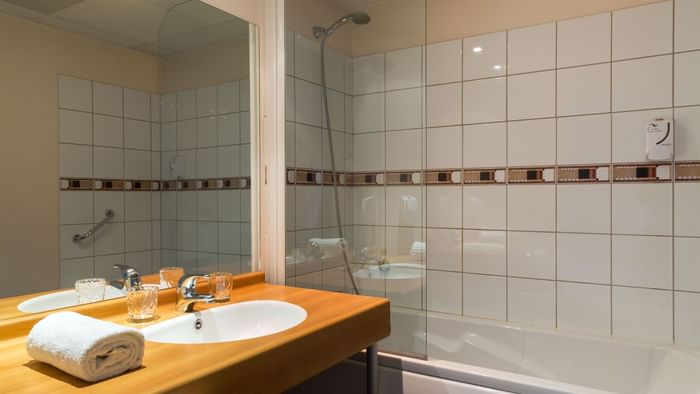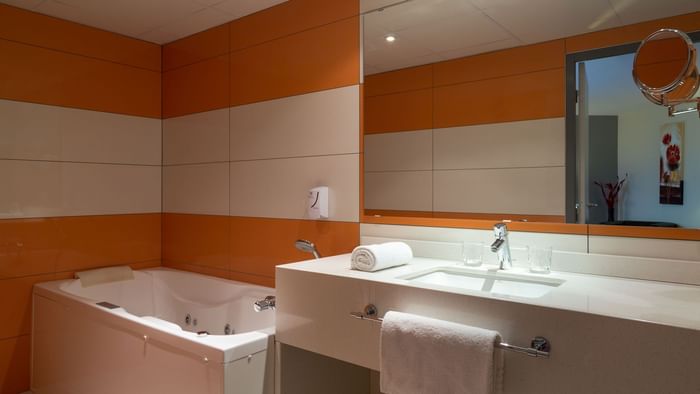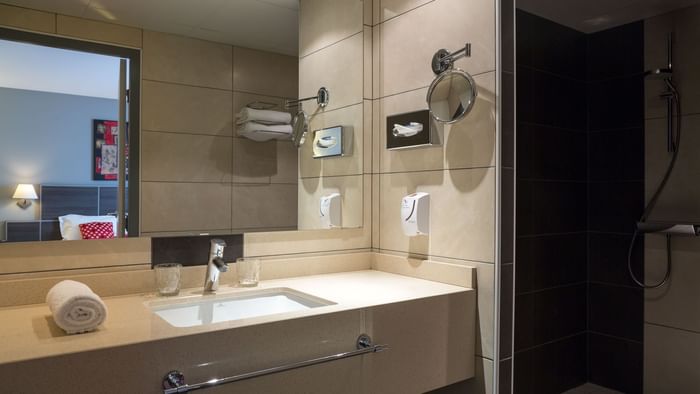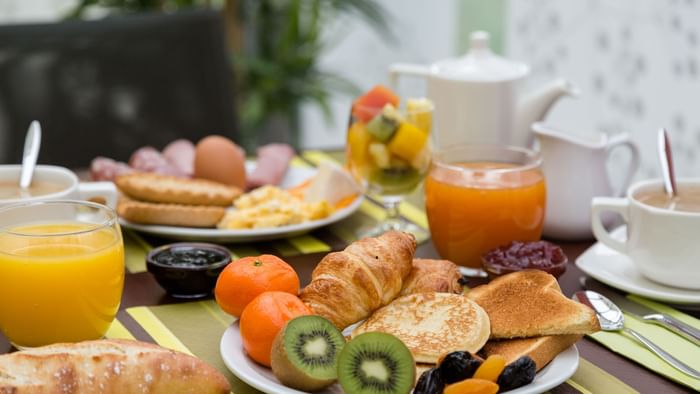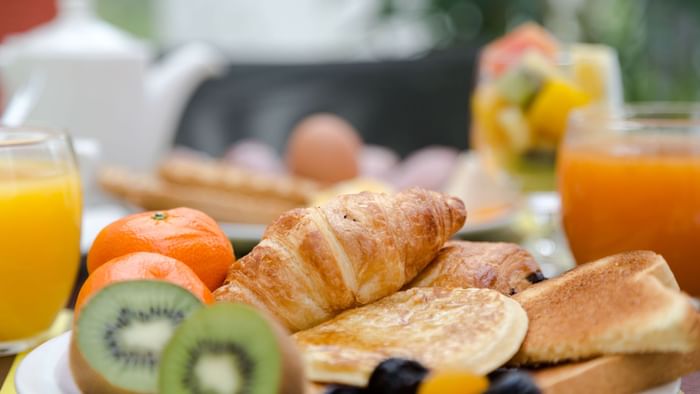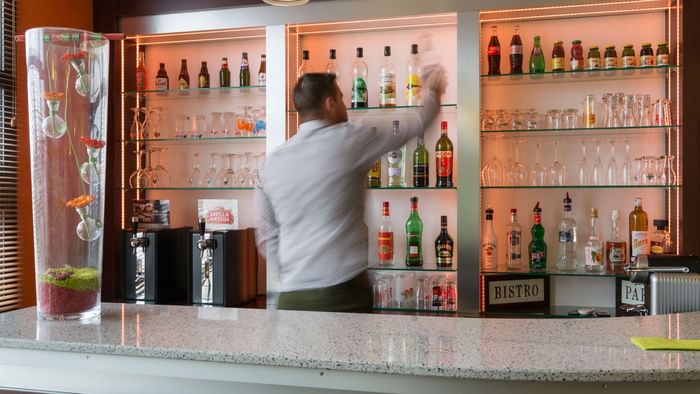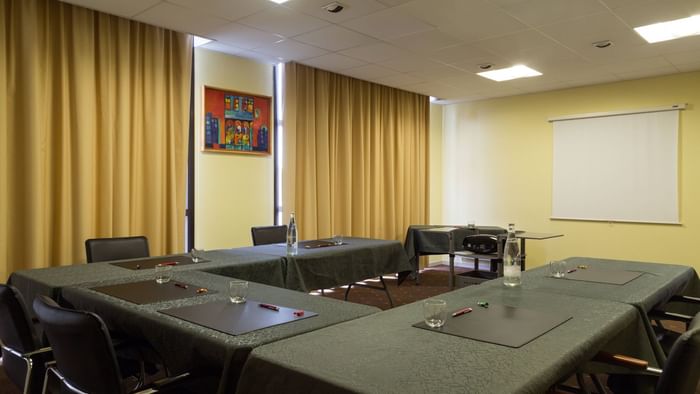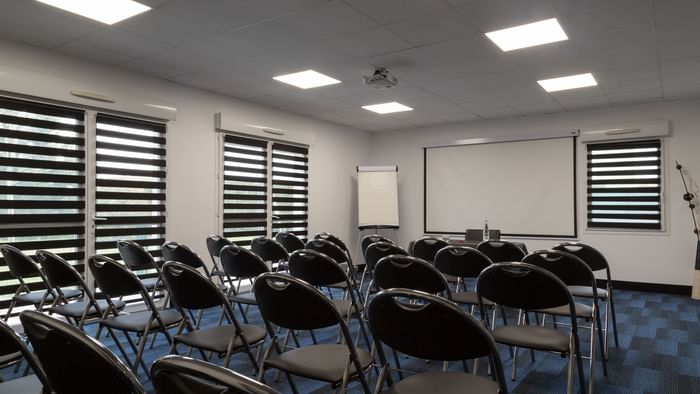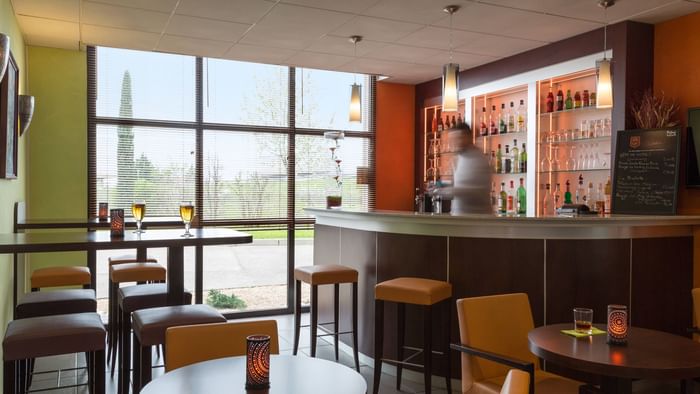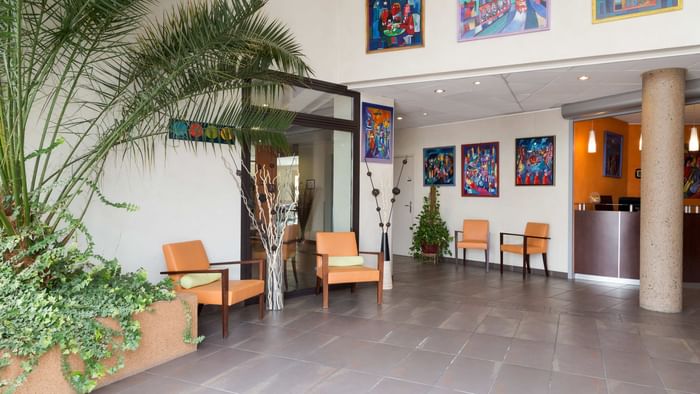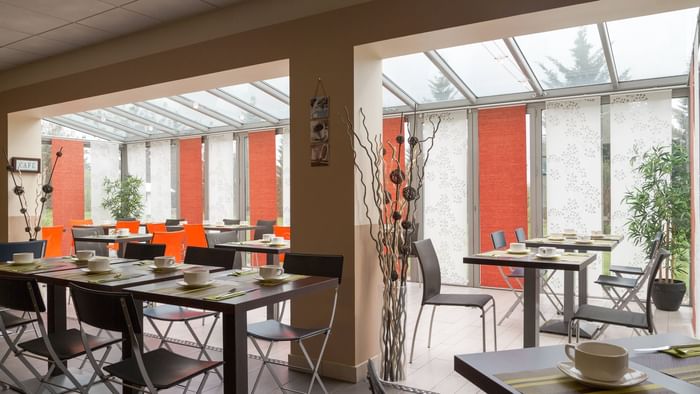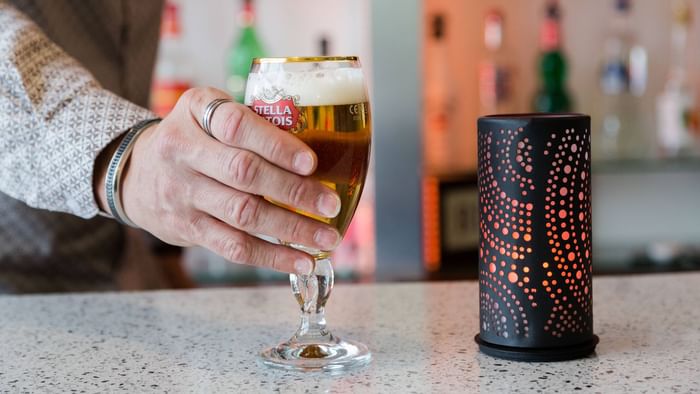 WiFi

Bycicle premises

Free hotel car park

Bar

Lift

Seminar rooms

No pets
Rooms
The Originals Boutique, Actuel Hotel, Saint-Etienne Airport
The 48 rooms at The Originals Boutique, Hotel Actuel, Saint-Etienne Airport are all spacious (22 to 30 m2). They have all the amenities guests could need. The decor is simple and modern. Whether you come alone, with a partner or with family, you will enjoy high-quality services embodying Fabrice's belief in "comfort and cleanliness". The added extra here is the perfect soundproofing, essential for a location so close to Saint-Etienne-Bouthéon Airport and within the business park.
Air-conditioned room
Television
Minibar
Safe-box
Non smoking room
Room service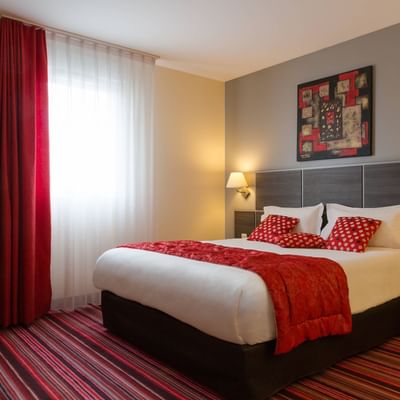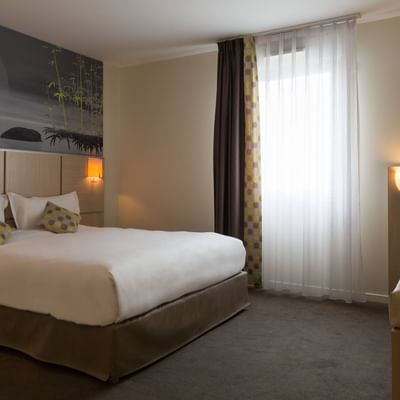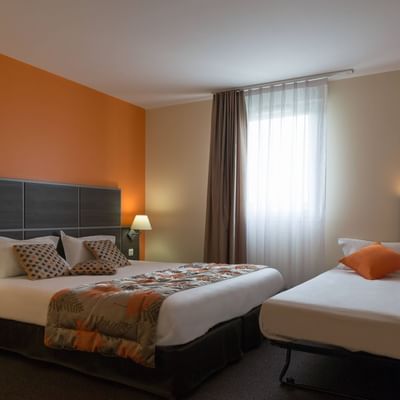 Family Quadruple room 2 adults 2 children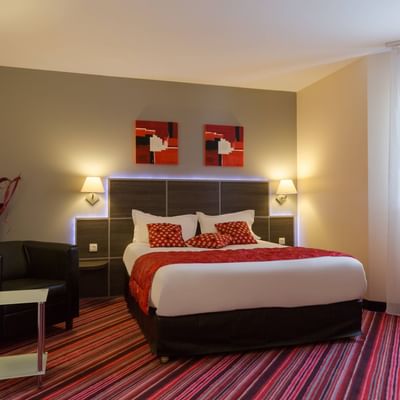 Superior with whirlpool Double room
HOTEL INFORMATION
Check-In: 14h00
Check-out: 11h00
The Originals Boutique, Actuel Hotel, Saint-Etienne Airport
3 Rue Edouard Garet 42160 Andrézieux-Bouthéon, France
DON'T MISS THIS MONTH'S OFFERS!
Start planning your next getaway with our latest travel packages and exclusive hotel discounts.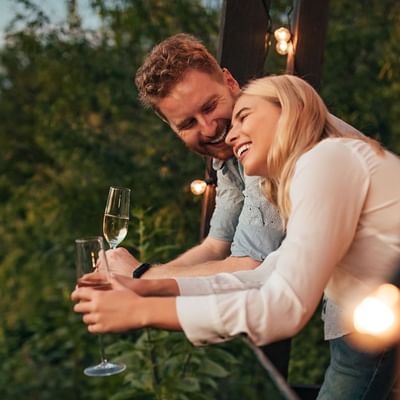 With the Short Break offer, you can benefit from a discount up to 30%.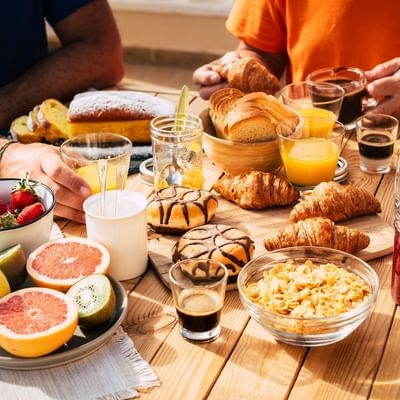 Breakfast is included in the price of the room.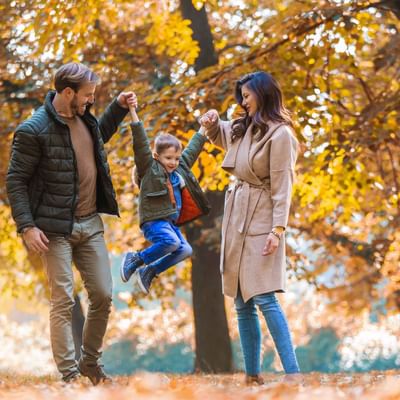 Go on holiday in complete freedom at a reasonable price. And if you have any unforeseen circumstances, you can change or cancel at any time.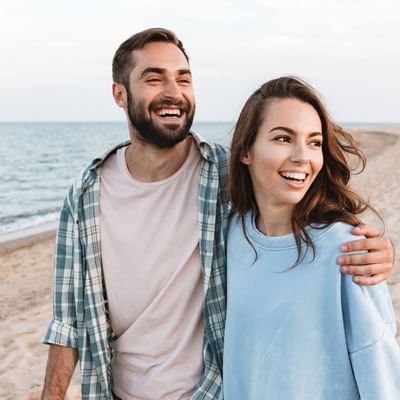 Book 30 days before your arrival and get a discount up to 25% on the price of your room to enjoy the best of local life.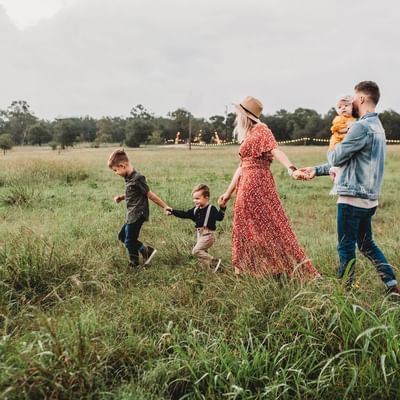 With the Family Offer, the price includes breakfast for adults. The child's breakfast is free of charge.
Dining
The Originals Boutique, Actuel Hotel, Saint-Etienne Airport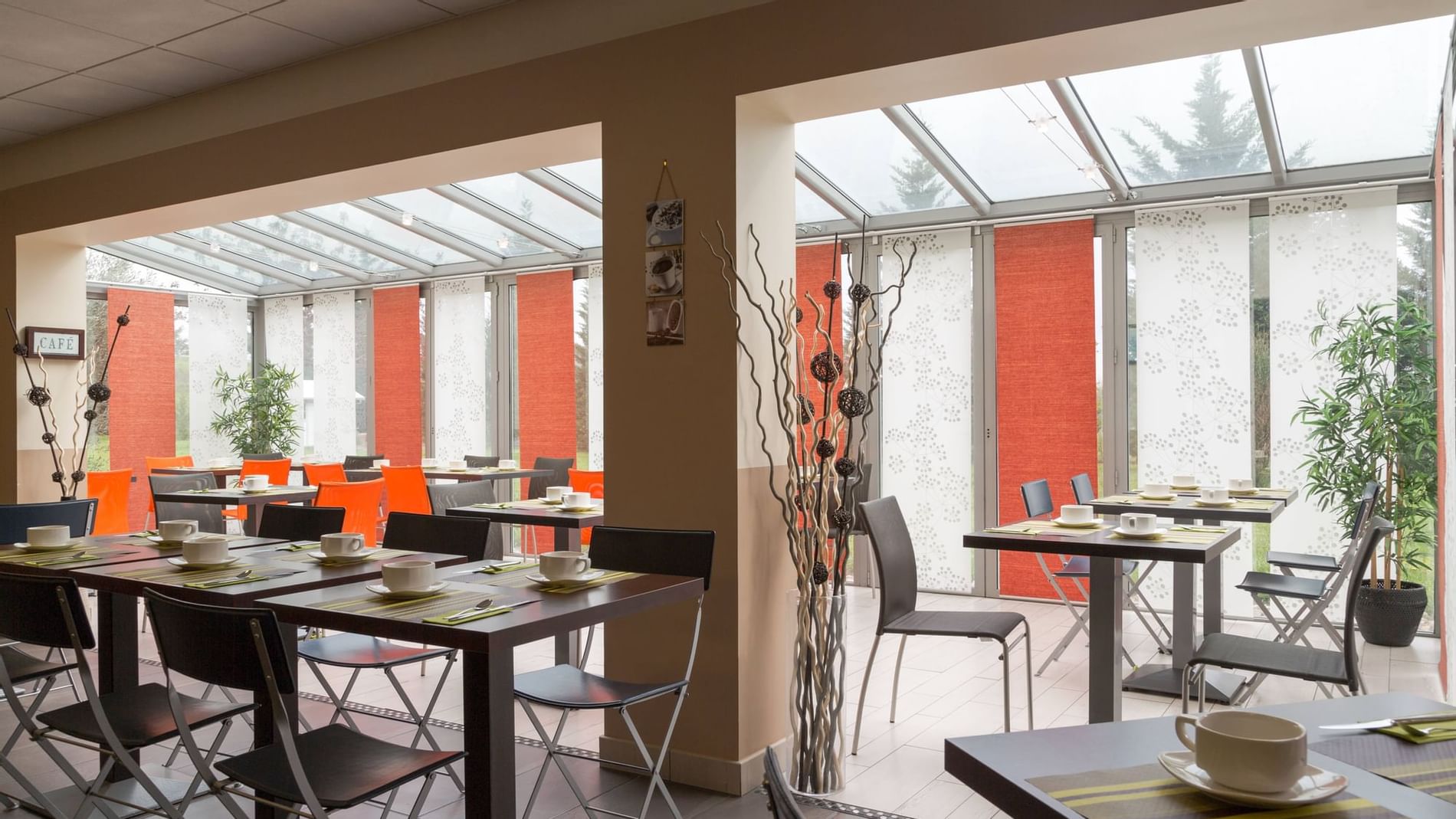 The Originals Boutique, Hotel Actuel, Saint-Etienne Airport does not have its own restaurant but offers an in-room meal tray service (starter, main and dessert). Guests can also eat out at one of the many partner restaurants nearby in the business park. The hotel bar offers the chance to try the local beers in a welcoming, colourful environment. The self-service breakfast buffet always includes local foods (jam, honey, yoghurt, etc.) and is served in a bright room with broad bay windows. 
Great hotel, services, employes, placa, breakfast. Very good indeed.
Leandro M.
Brazil
Jan 01, 2019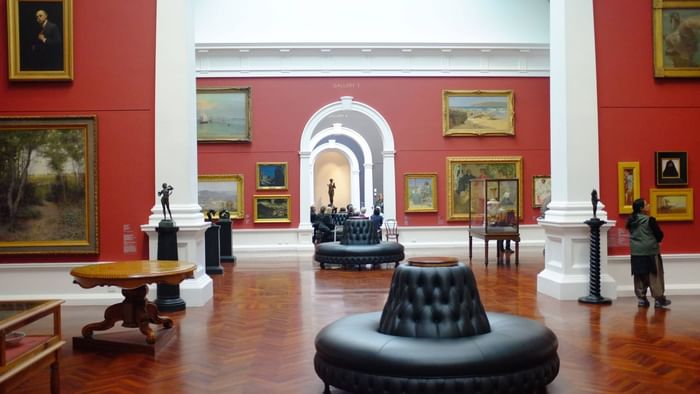 Tips from your hotelier
CITE DU DESIGN
The Cité du design on a former weapons factory site is a Saint-Etienne icon and encourages visitors to explore a place where exhibitions, conferences, artistic creation, research and teaching all take place.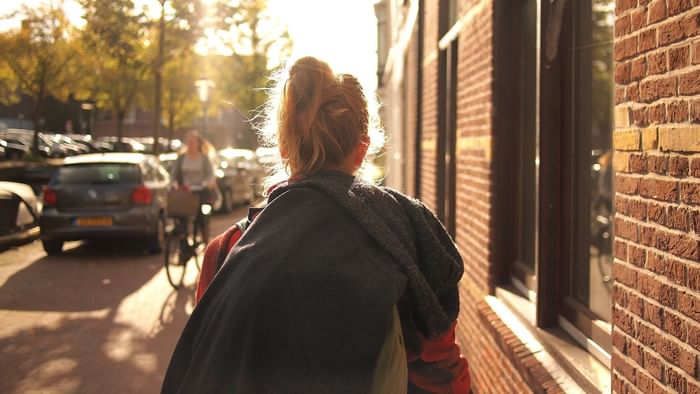 Tips from your hotelier
REGIONAL MUST-SEES
Whether you're a sports fan, a lover of architectural heritage or passionate about art galleries, there is something for everyone in the region: Stade Geoffroy-Guichard, the Musée des Verts football museum, the Musée de la Mine mining museum, the Le Corbusier Site, Château de Bouthéon castle, the Modern and Contemporary Art Museum, the Art and Industry Museum and more...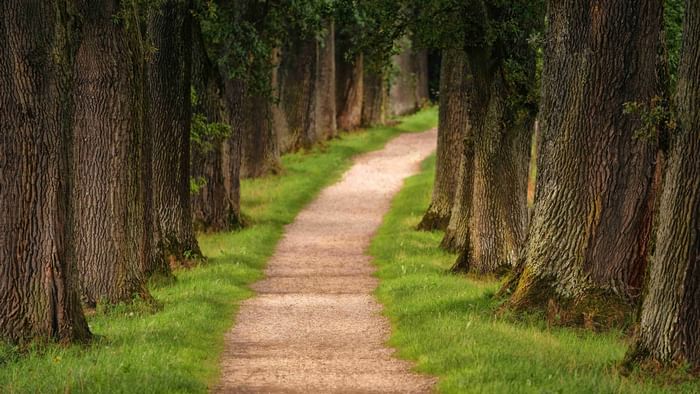 Tips from your hotelier
NATURAL SITE
The Pilat Region Nature Park has a variety of landscapes to explore with terraced vineyards, high pastures and summits with panoramic views (Crêt de l'Oeillon and Crêt de la Perdrix) from which you can see the Jura mountains and the Alps as far as Mont Ventoux...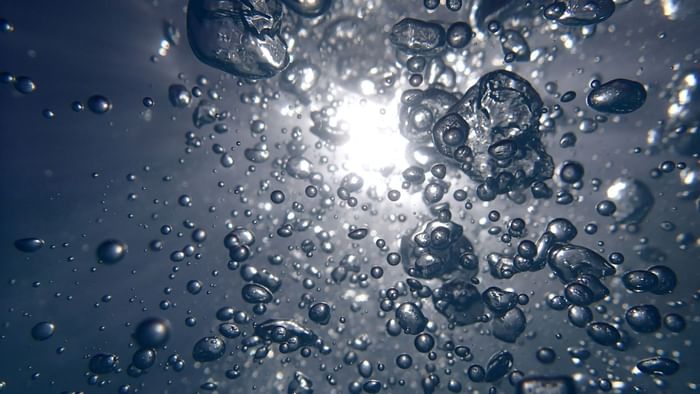 Tips from your hotelier
ADD A LITTLE SPARKLE
Bubbles of joy since 1778. Ever tried the naturally carbonated mineral water Badoit? Why not visit Saint-Galmier to discover its production secrets?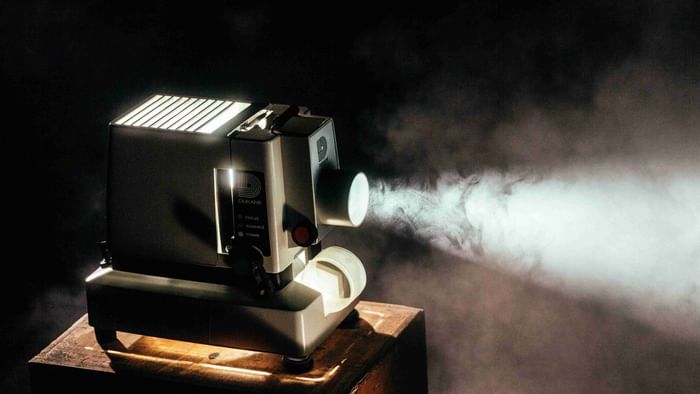 Tips from your hotelier
PLANETARIUM
The Saint-Étienne Planetarium invites guests to discover more about the universe. The effect of the immersive cinema experience in a room with 360° projectors is truly impressive. Six films are shown.
ST EXUPERY ROOM
This convivial room has a surface area of 50m2 and can be set up according to user need to host 20 to 40 people (in theatre style).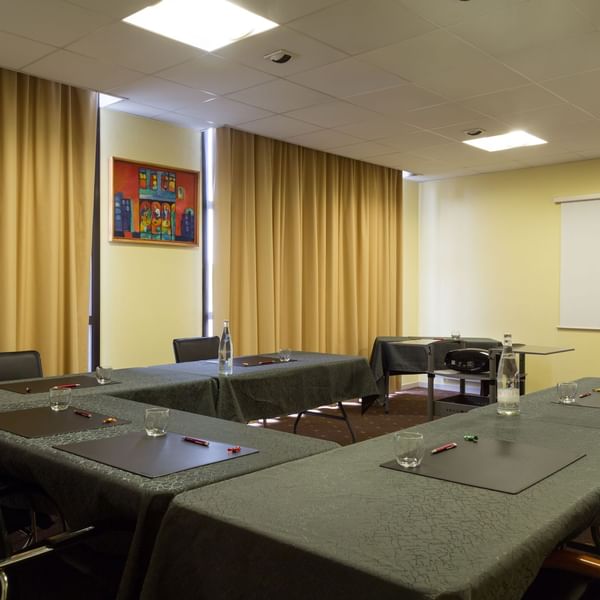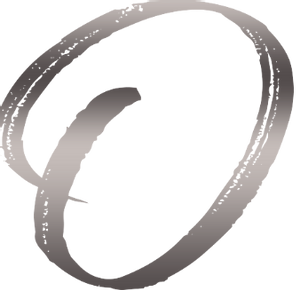 Meet our hoteliers
Meet Fabrice and his 3-star hotel near Andrézieux-Bouthéon Airport
" 1. Smiles. 2. Conviviality. 3. Providing guests with the best quality, service and satisfaction for their money. "
Explore our hotels nearby
The Originals Boutique, Actuel Hotel, Saint-Etienne Airport