Hotel L'Acropole
The Originals City
(Inter-Hotel)
Bernard doesn't waste time on fancy words. At The Originals City, Hotel L'Acropole, Saint-Etienne South, the service is simple and effective. This former company CEO keeps a close eye on his business and is proud of not only taking over the hotel and saving it from bankruptcy, but also earning three stars in the process. Located in the southern suburbs of Saint-Etienne, our hotel in La Ricamarie caters to a number of business clients. "They get everything they need here. Good value for money, accessibility, the on-site La Boucherie restaurant, free parking, and a base of operations that's near the commercial district, the conference centre, and the exhibition centre." Whether you're planning a business meeting or just a family weekend in the Auvergne-Rhône-Alpes Loire region, The Originals City, Hotel L'Acropole, Saint-Etienne South is always ready to host you.
Meet the team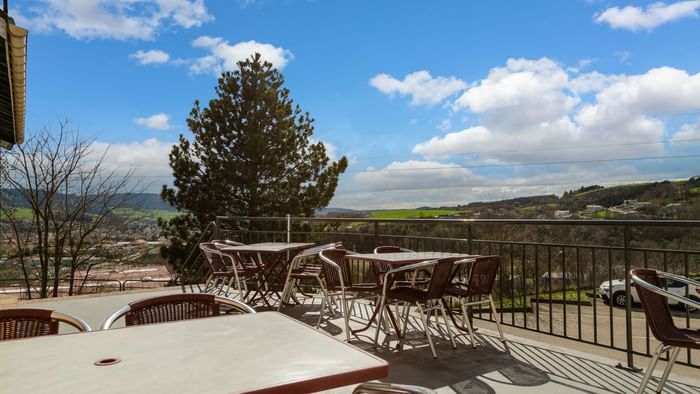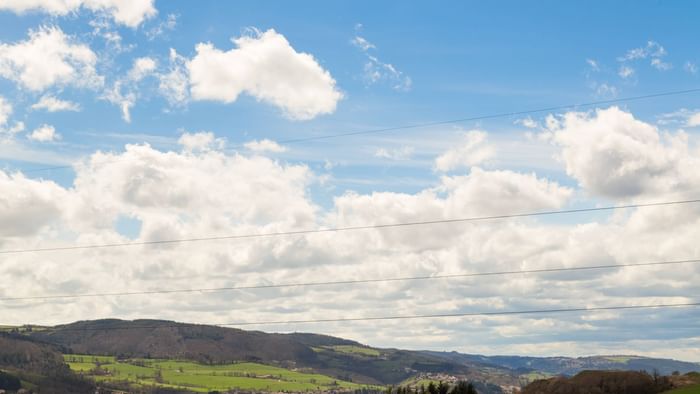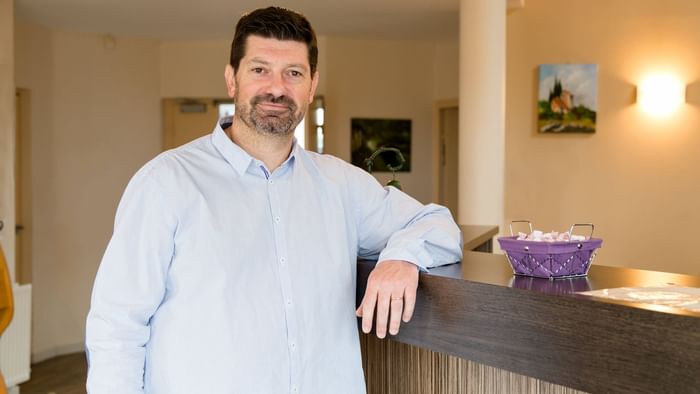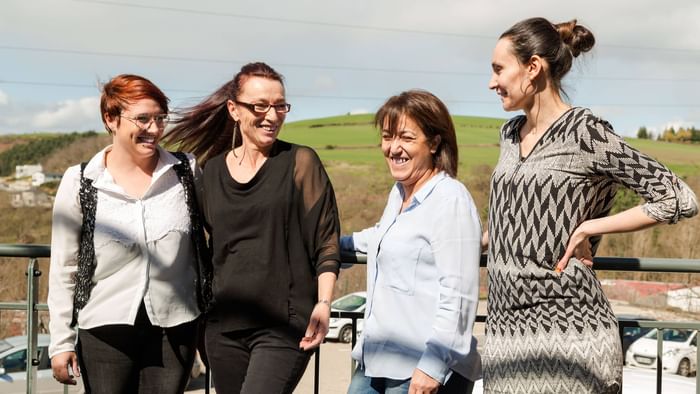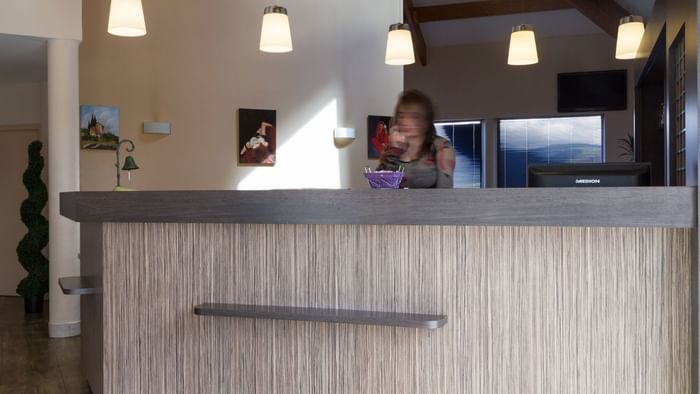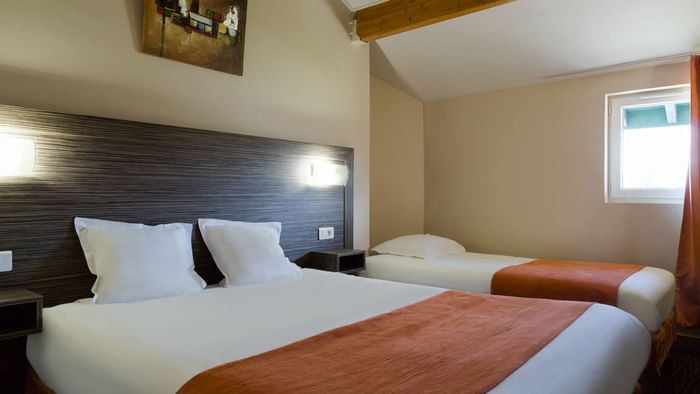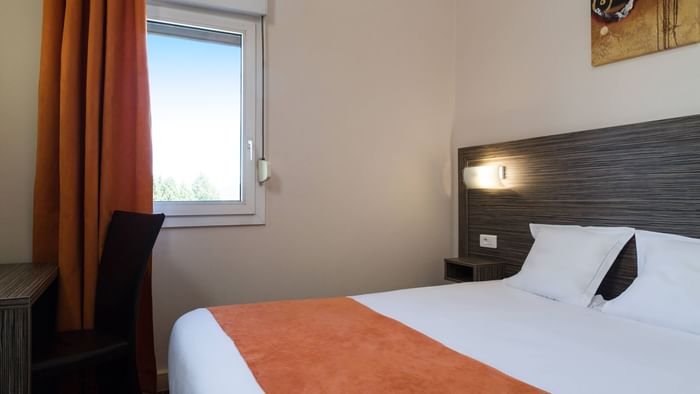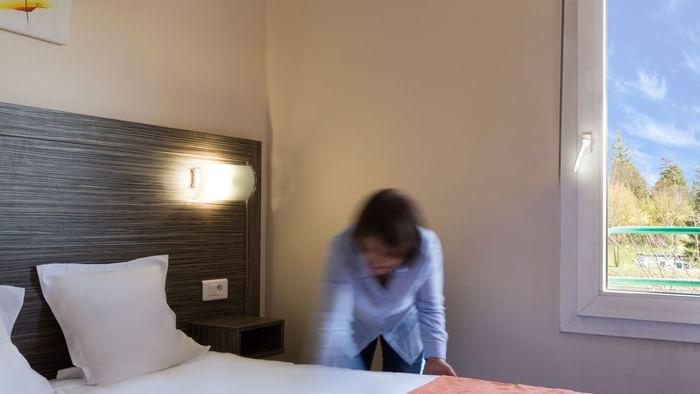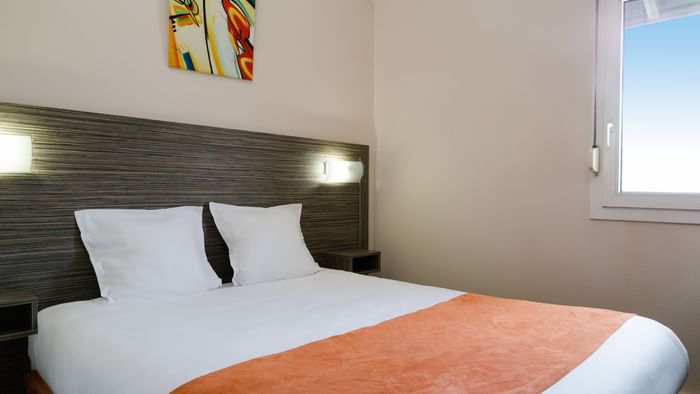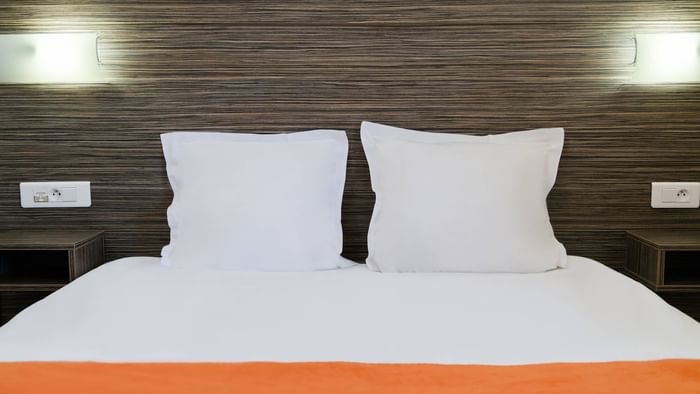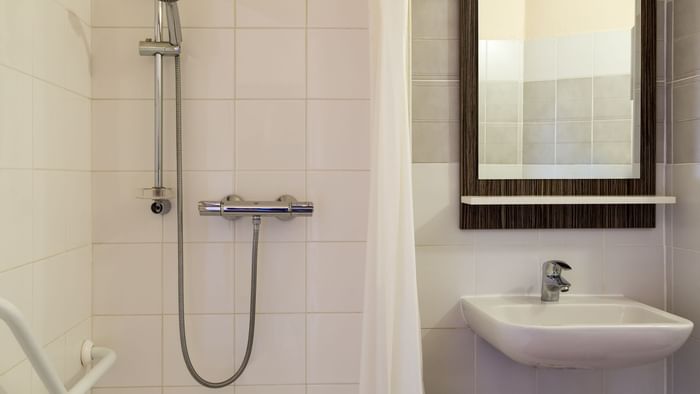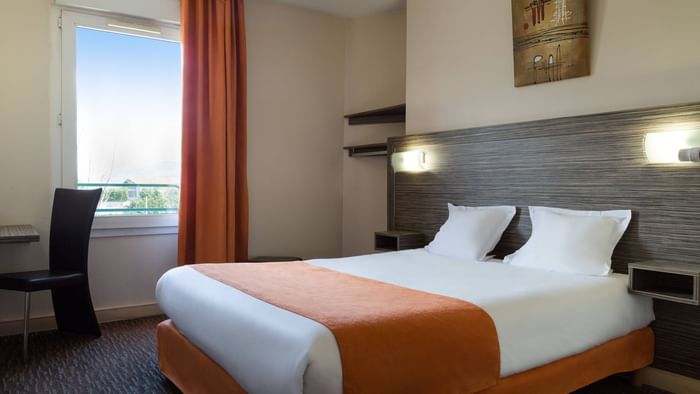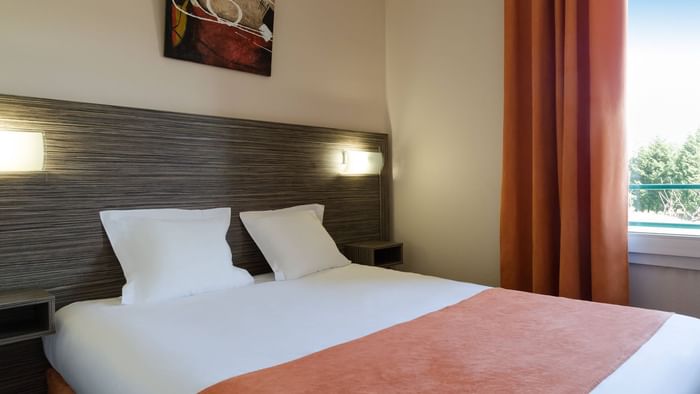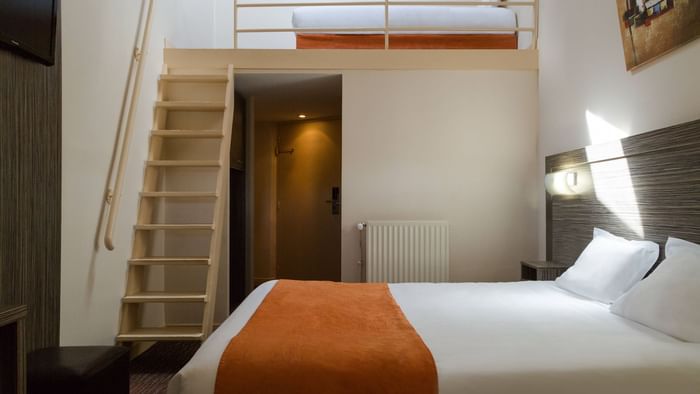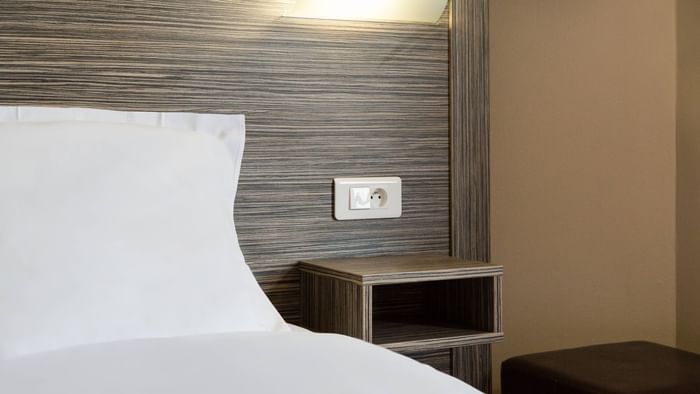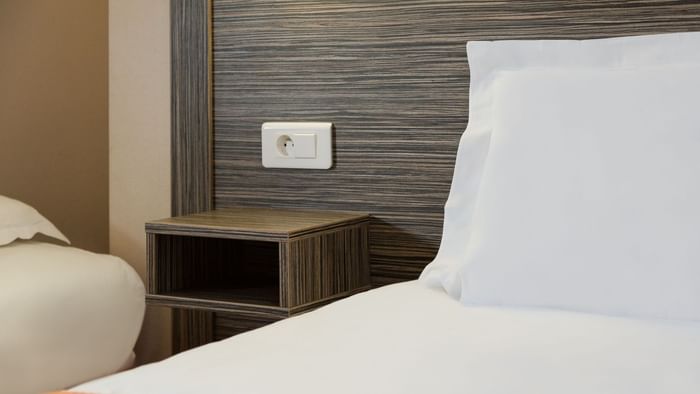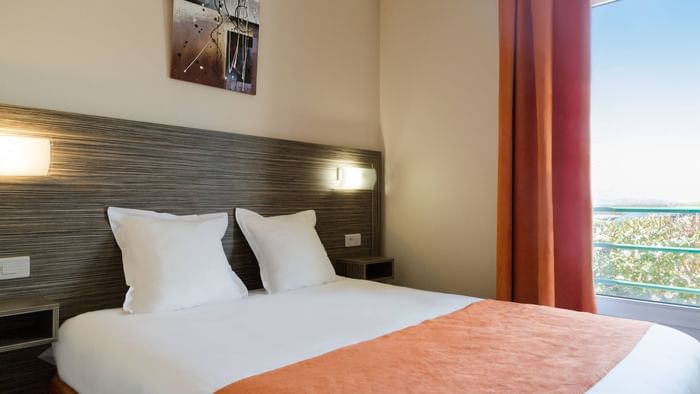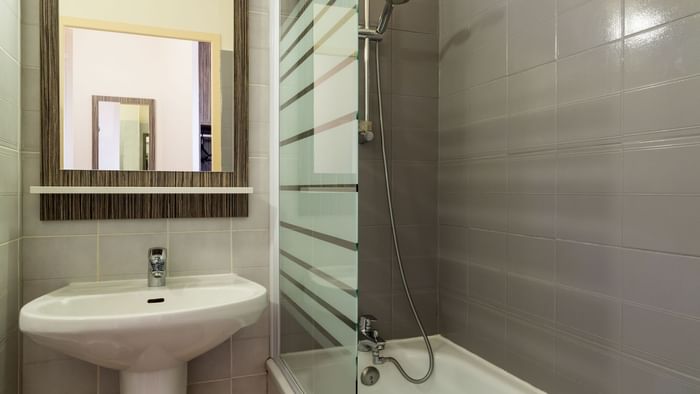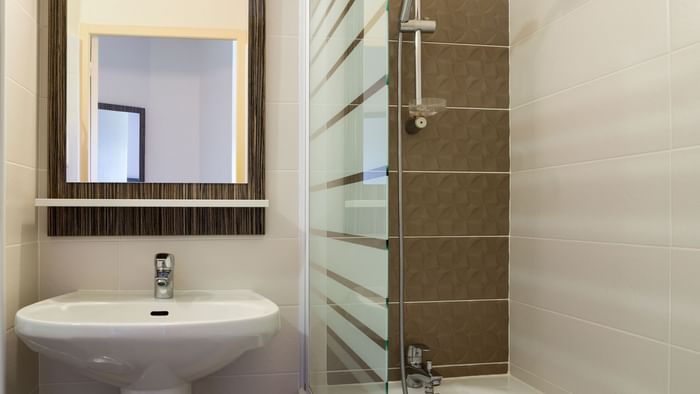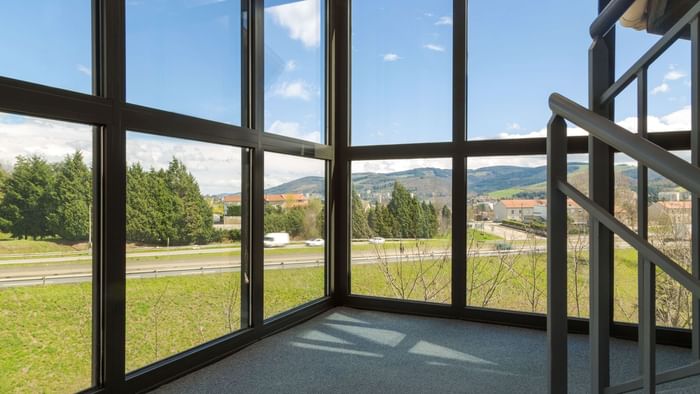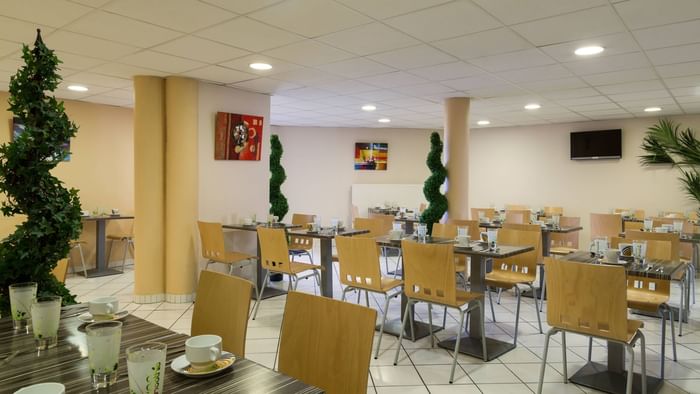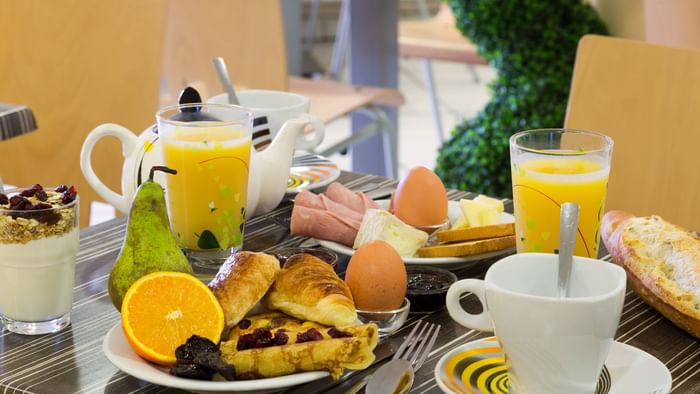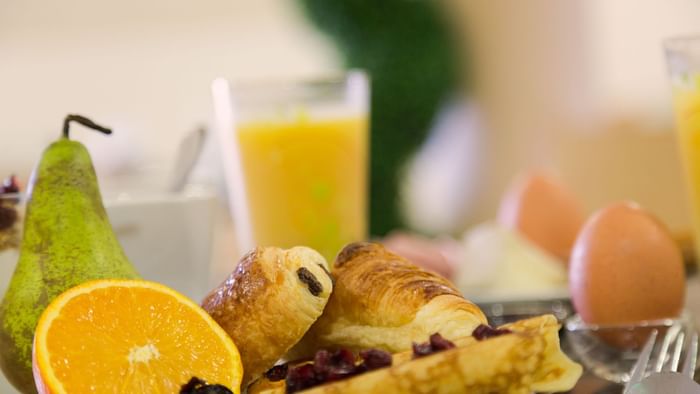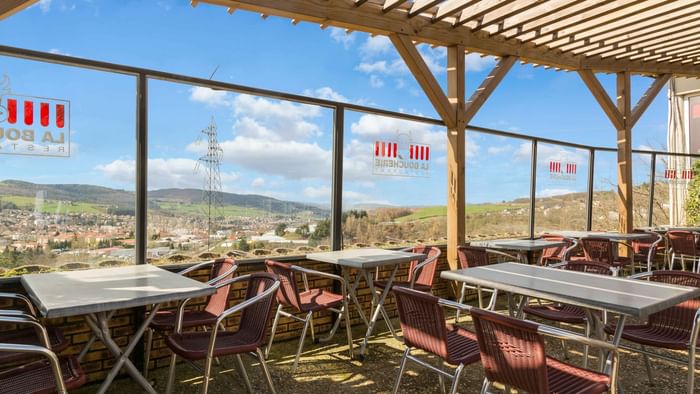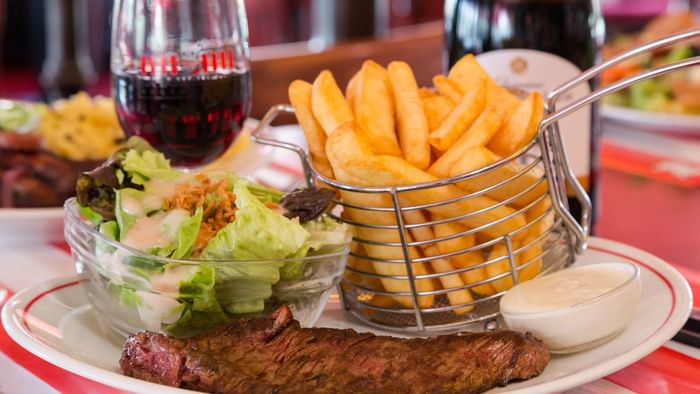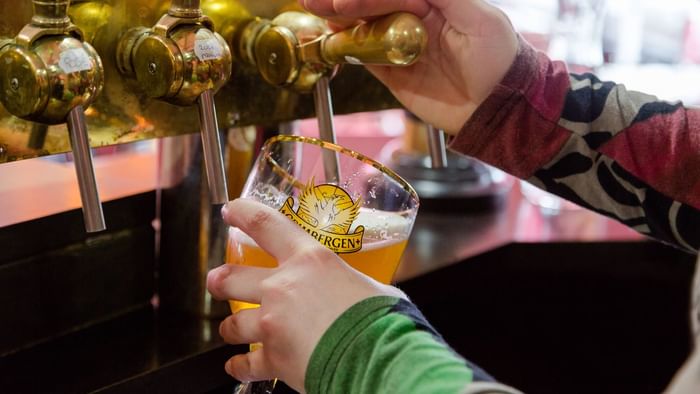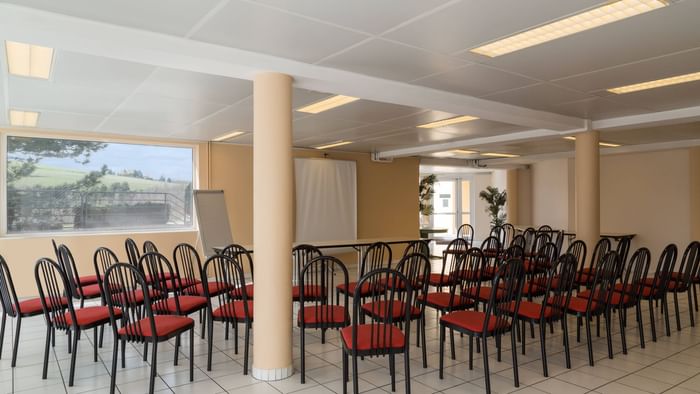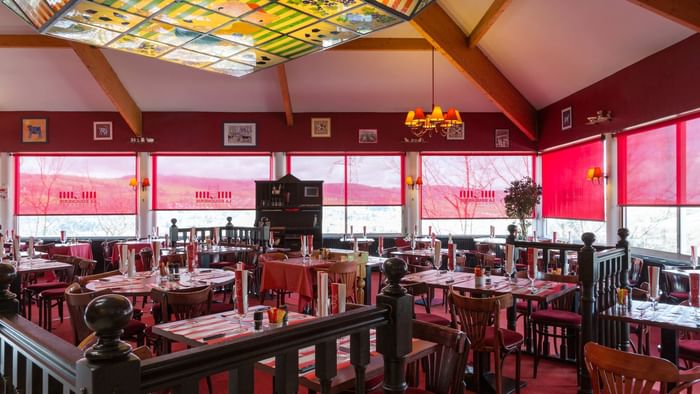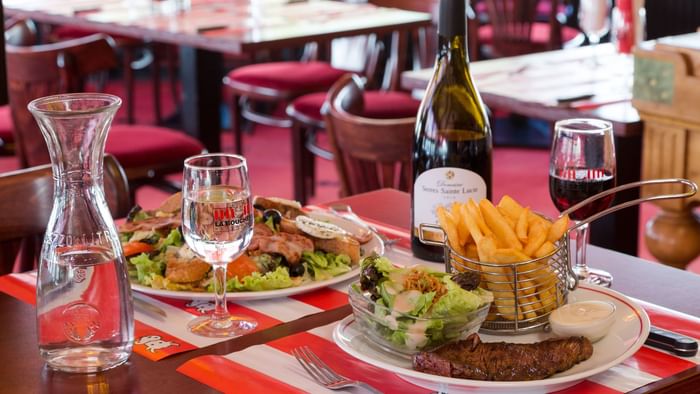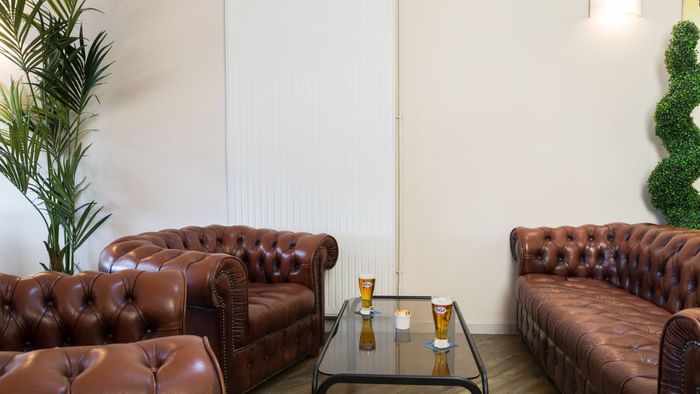 WiFi

Free hotel car park

Bar

Lift

Night porter
Rooms
The Originals City, Hotel L'Acropole, Saint-Etienne South
Entirely renovated with new, modern decor, The Originals City, Hotel L'Acropole, Saint-Etienne South's 48 rooms offer a calming and restful environment. Whether you opt for a 15 m2 room for 1 or 2 people or a 22 m2 room for 3 to 4 people, you'll enjoy the high-quality bed linens, the simple and functional bathroom, and the use of natural materials. The room's white and brown tones are set off with a sparkling touch of saffron yellow.
Television
Non smoking room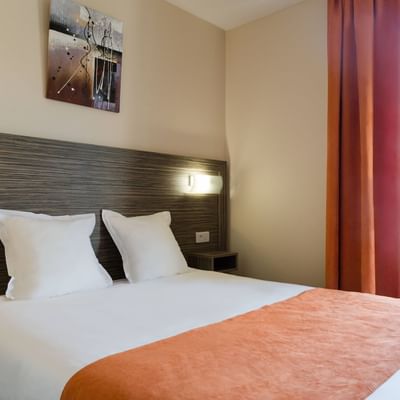 Standard Classic DOUBLE STANDARD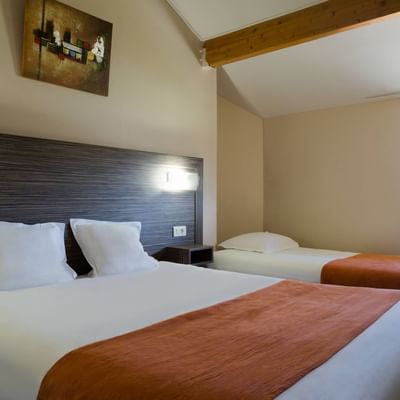 Family Standard Quadruple room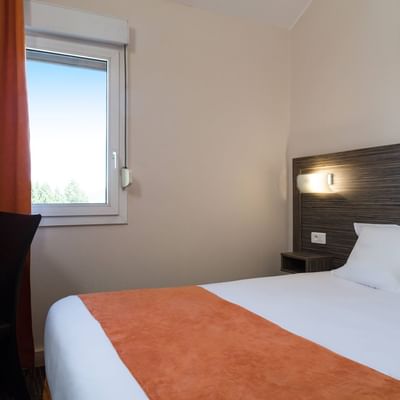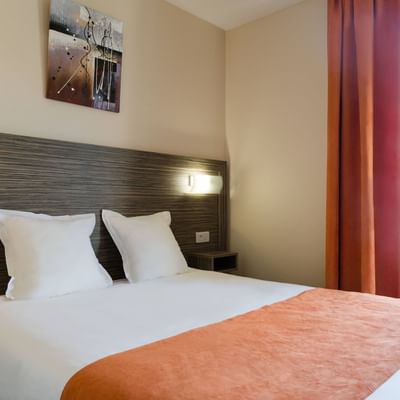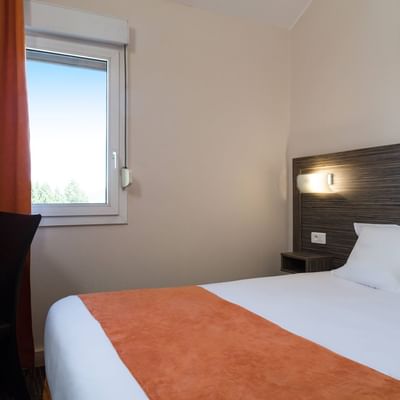 HOTEL INFORMATION
Check-In: 14h00
Check-out: 11h00
Annual Closure: 24/12 > 25/12 and 31/12
The Originals City, Hotel L'Acropole, Saint-Etienne South
Rue Jean Moulin Le Crêt de Mars 42150 La Ricamarie, France
DON'T MISS THIS MONTH'S OFFERS!
Start planning your next getaway with our latest travel packages and exclusive hotel discounts.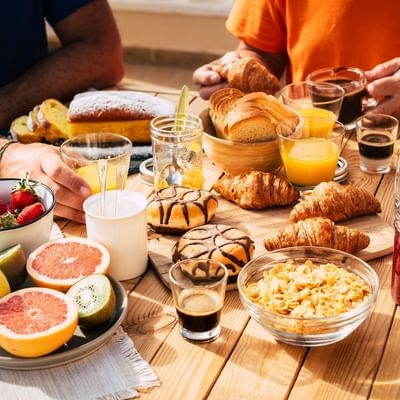 Breakfast is included in the price of the room.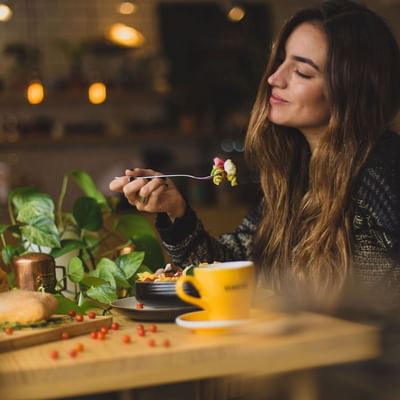 With the Half Board offer, breakfast and dinner are included in the price of the room.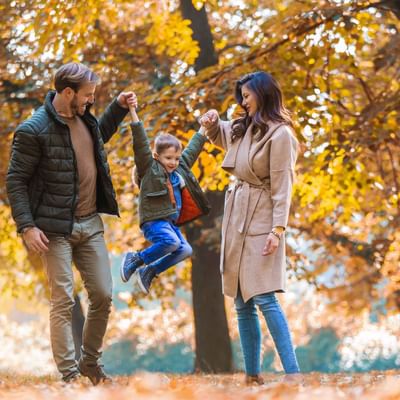 Go on holiday in complete freedom at a reasonable price. And if you have any unforeseen circumstances, you can change or cancel at any time.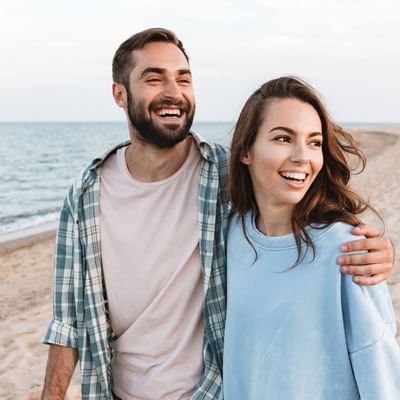 Book 30 days before your arrival and get a discount up to 25% on the price of your room to enjoy the best of local life.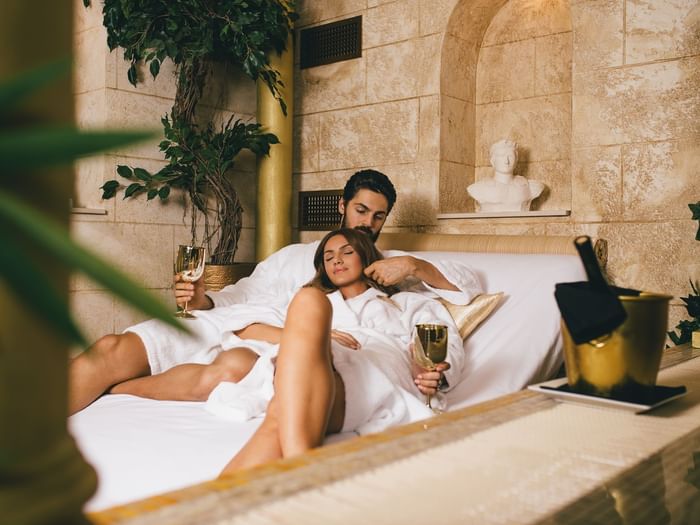 Romantic Experience
Romantic Experience: The price of the stay includes a breakfast for two, a tasting of a local cru * and a late check-out **.
Find out more
Dining
The Originals City, Hotel L'Acropole, Saint-Etienne South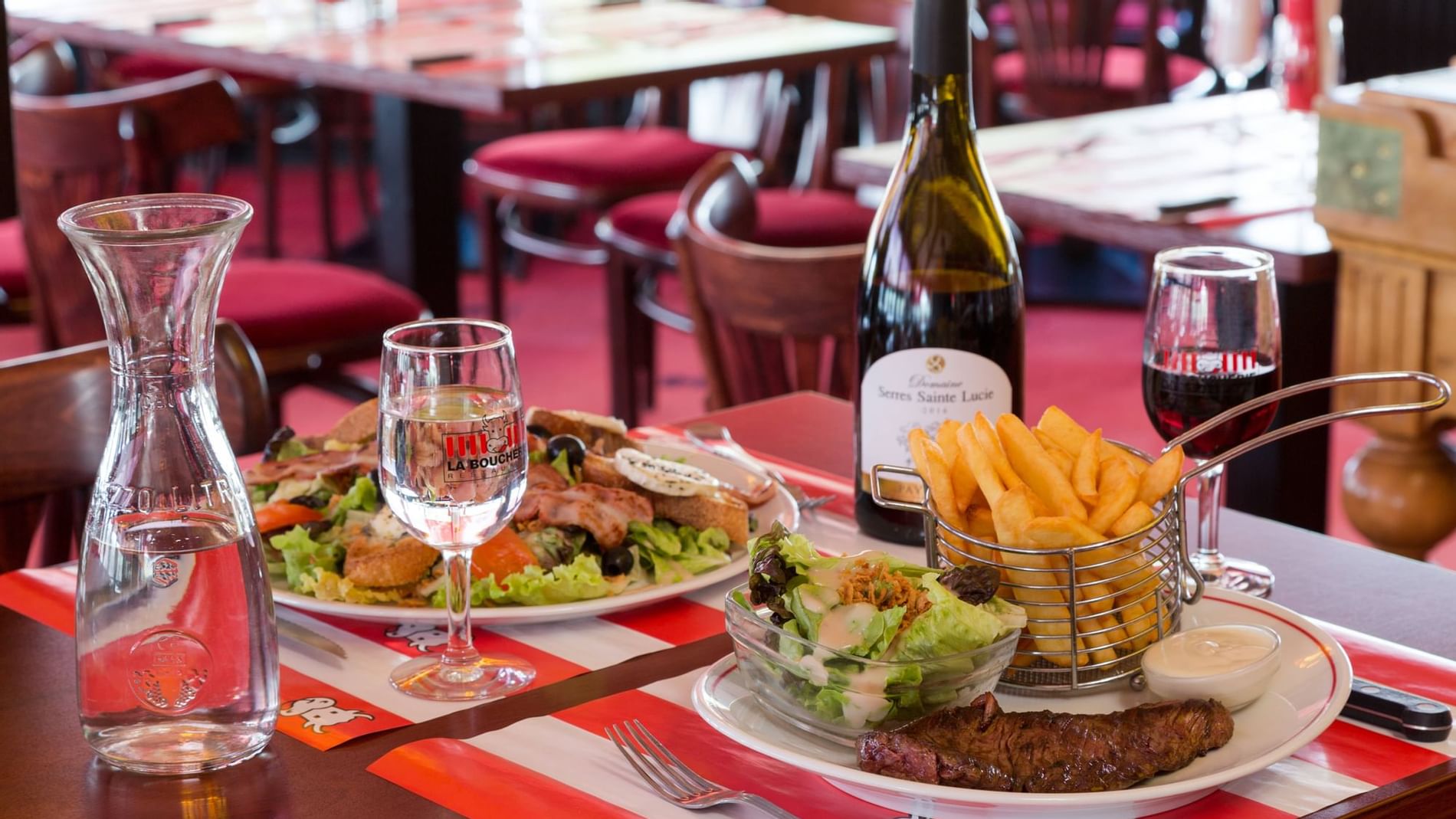 Take a seat in the comfortable club chairs at the Lounge Bar and enjoy a relaxing break with a drink or the day's newspaper. When you're ready for breakfast, head to the small and functional dining room, which offers a morning buffet to get your day started off on the right foot. And when it comes to meal times, you don't need to go far. The La Boucherie restaurant is just next door. It specialises in select cuts of beef. The dining room is friendly and welcoming.
The restaurant is closed on Sunday evenings and half-board is not possible on this day. Closed from 4 to 22 August 2022 for summer holidays.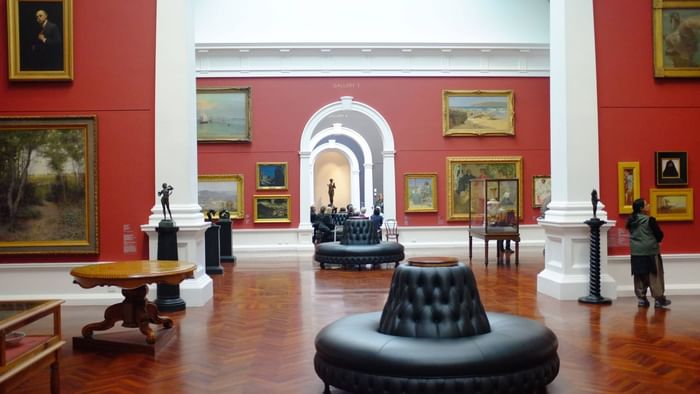 Tips from your hotelier
CITE DU DESIGN
Cité du design, an iconic site in Saint-Etienne, is located in the former building of the Manufacture d'Armes. It serves as a centre for exhibitions, conferences, artistic creation, research, and teaching.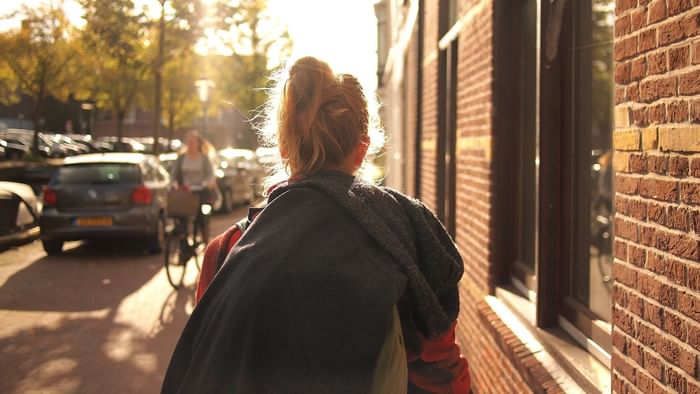 Tips from your hotelier
THE REGION'S MUST-SEE SPOTS
Whether you're a fan of sports, architecture, or art museums, there's something for everyone here. Check out the Geoffroy-Guichard Stadium, the Musée des Verts (a sports museum), the Mining Museum, the Le Corbusier site, Bouthéon Castle, the Museum of Modern and Contemporary Art, the Museum of Art and Industry, and much, much more.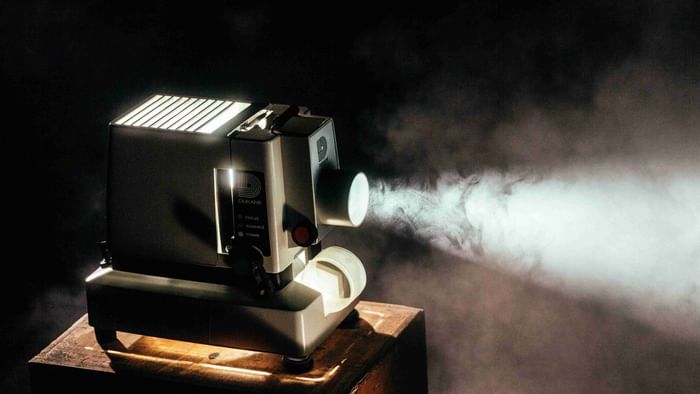 Tips from your hotelier
PLANETARIUM
Discover the universe at the Saint-Étienne Planetarium. Enjoy a jaw-dropping immersive experience thanks to the 360° projection room. Six films are available for viewing.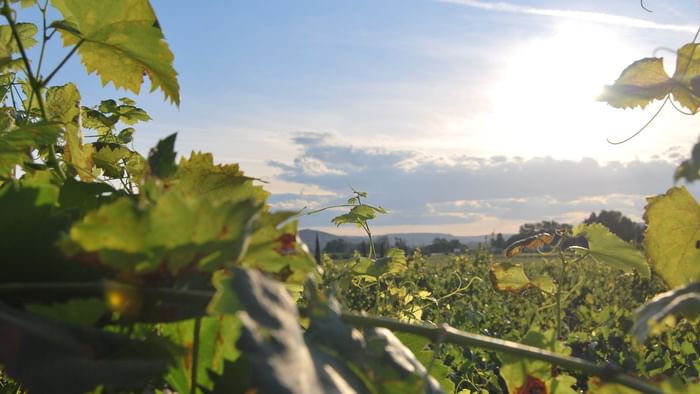 Tips from your hotelier
NATURAL SITE
Pilat Regional Natural Park is home to a variety of landscapes, terraced grape vines, mountaintop pastures, and summit lookout points (Crêt de l'Oeillon and Crêt de la Perdrix) that offer views of the Jura Mountains and the Alps, including Mount Ventoux.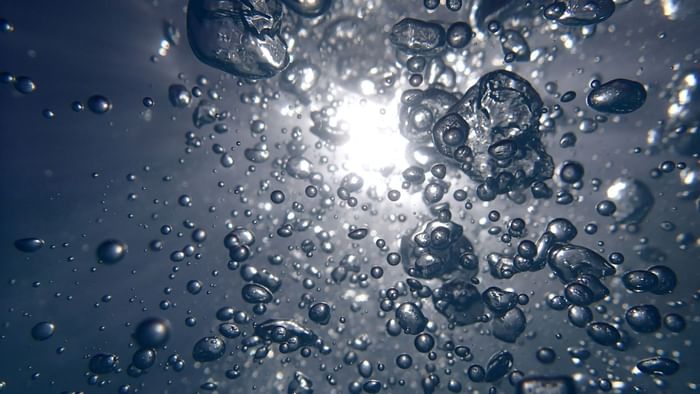 Tips from your hotelier
BUBBLING WITH IDEAS
Bubbles of joy since 1778. Have you heard this slogan before? How about discovering the secrets behind the production of Badoit water in Saint-Galmier?
MEETING ROOM
The Originals City, Hotel L'Acropole, Saint-Etienne South includes a meeting room. With a capacity of 5-60 people, it receives natural light and is fitted out with all the equipment you need for a day of research, recruitment, meetings, training, or seminars (residential or semi-residential). A second room is also available for sub-committee sessions.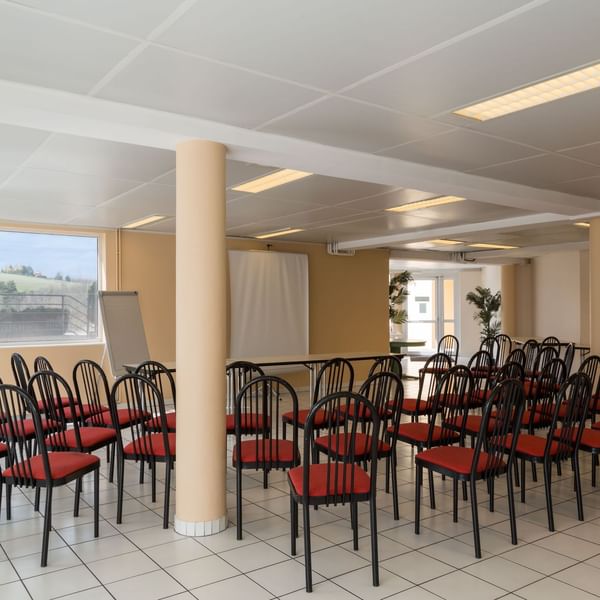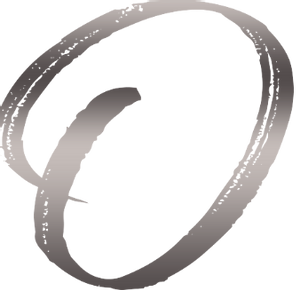 Meet our hoteliers
Meet Bernard and his cosy Ricamarie hotel
" Our location is our strong suit. Hospitality, cleanliness, and friendliness is our motto. We take great pride in being an independent brand. "
Explore our hotels nearby
The Originals City, Hotel L'Acropole, Saint-Etienne South