Hotel La Colonne de Bronze
The Originals Boutique
(Inter-Hotel)
Right near the Bay of Somme, The Originals Boutique, Hotel La Colonne de Bronze, Saint-Valéry-sur-Somme is located in the heart of a quaint little medieval village, Saint-Valéry-sur-Somme. It's "in a beautiful, well-decorated setting full of history," says Sabrina, who runs this cosy 3-star hotel. The traditional house over a hundred years old has been completely renovated. The accommodation includes 15 guest rooms and a terrace, giving the boutique hotel a warm, particularly elegant appeal. Sabrina wanted it to be at human scale, so guests feel comfortable, pampered and served well. The attention to details, the rooms' furnishings, and the excellent restaurant will quickly win over nature-lovers who come to admire the Bay of Somme and get a taste of the good life in Saint-Valéry-sur-Somme.

For information: Public parking is charged all year round from 9am to 7pm
Meet the team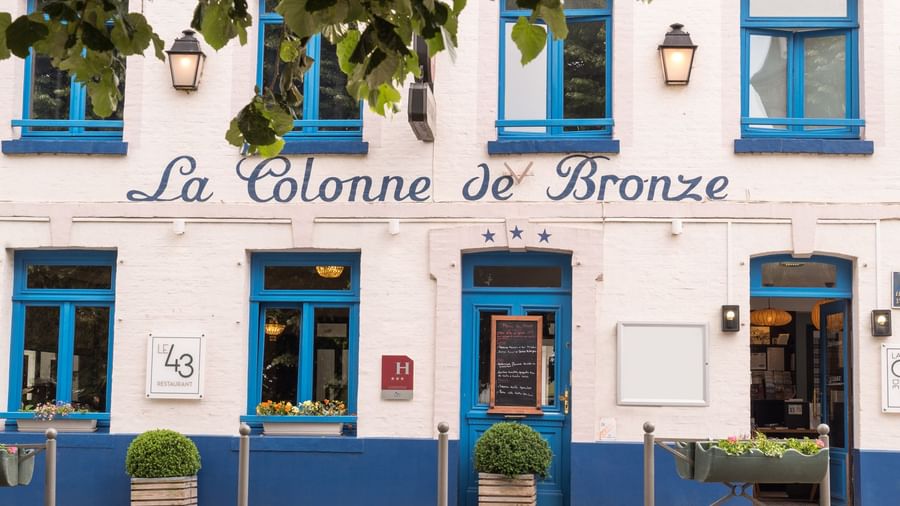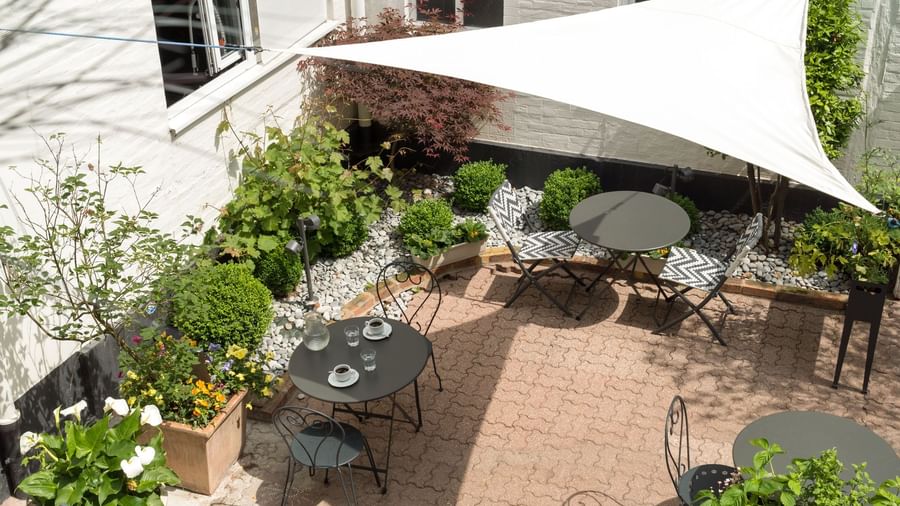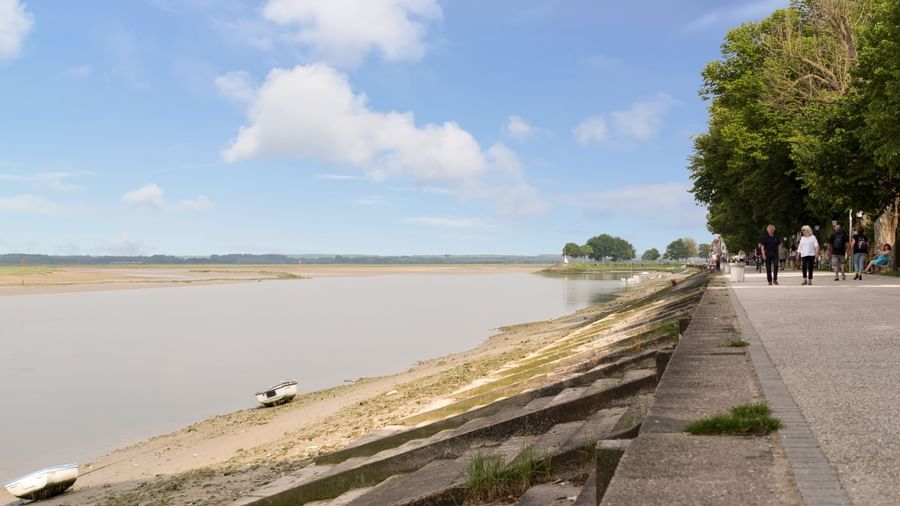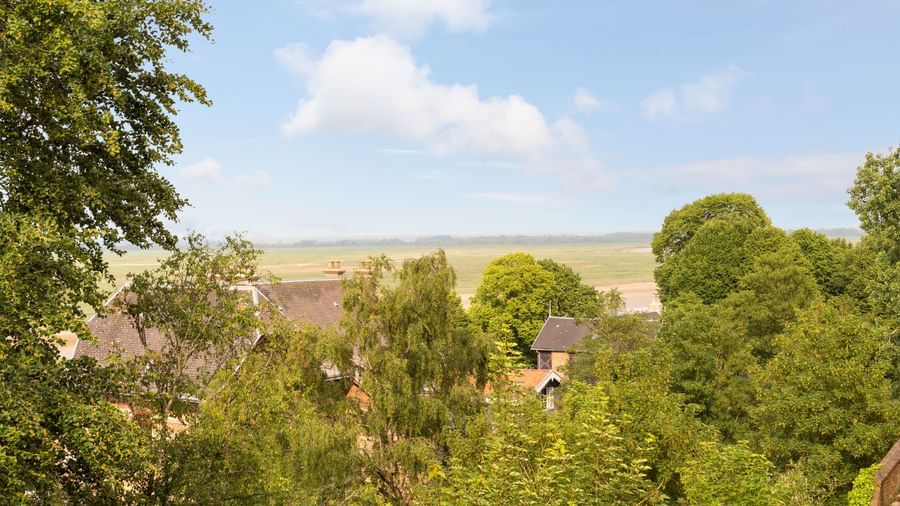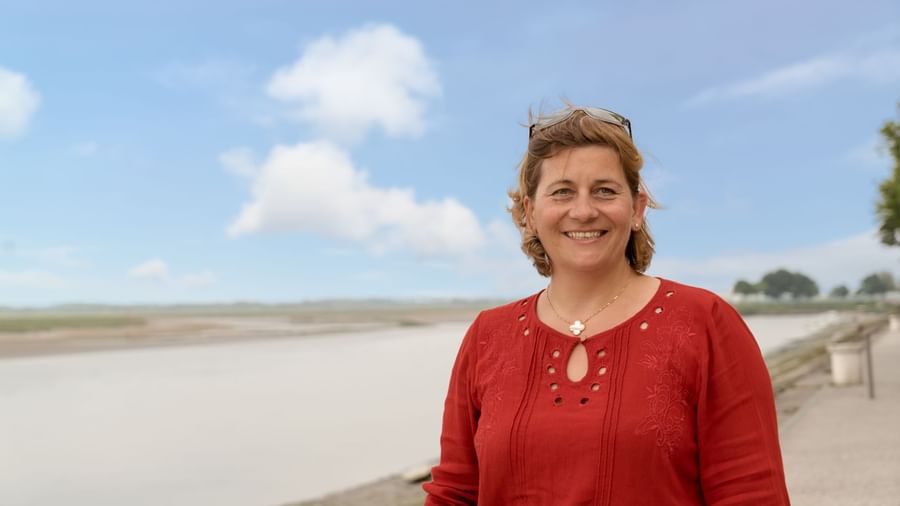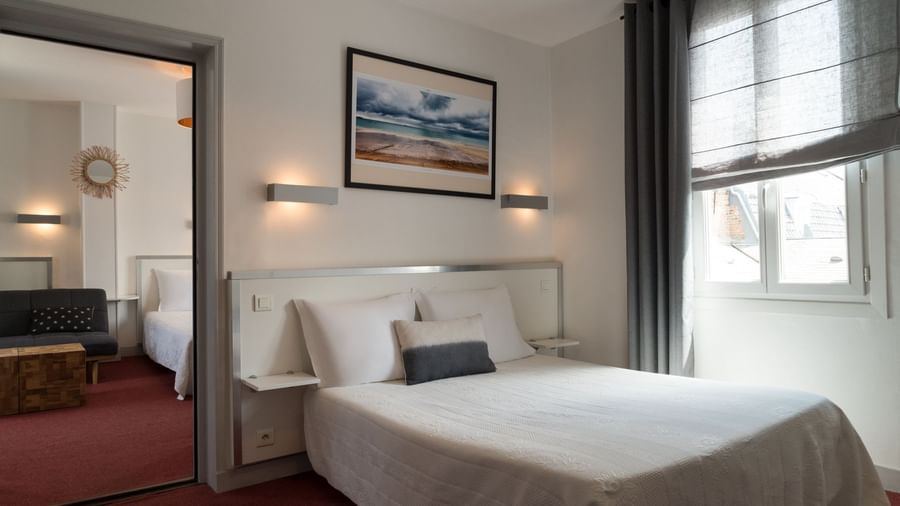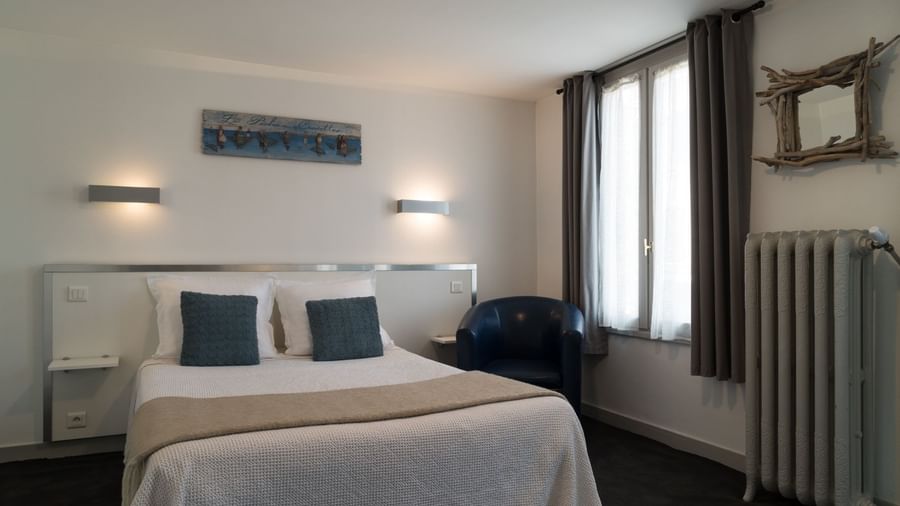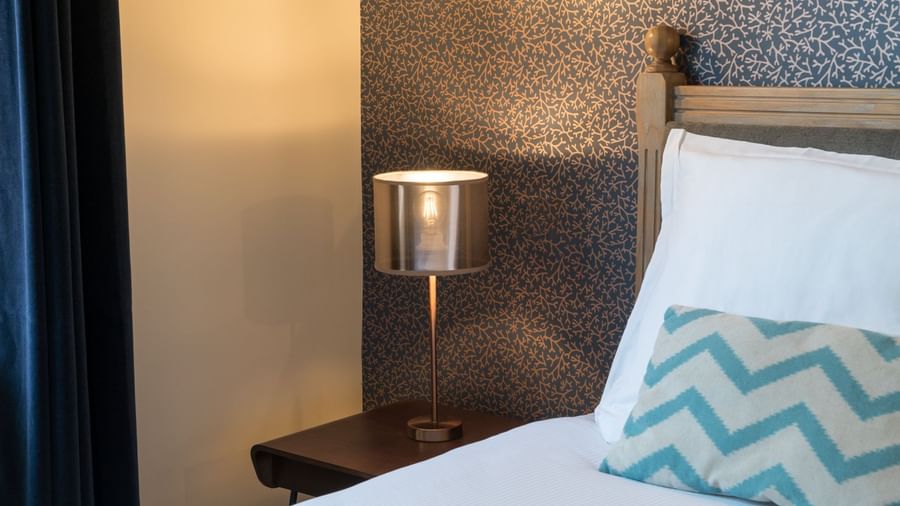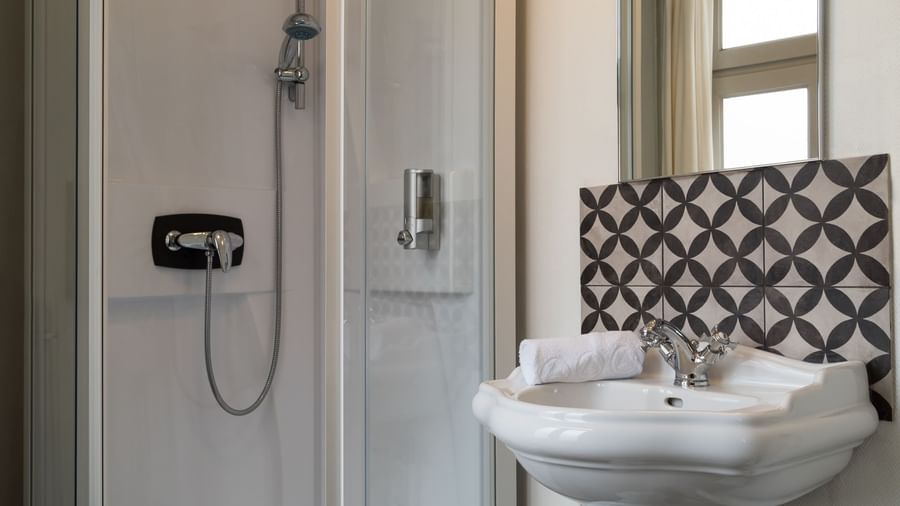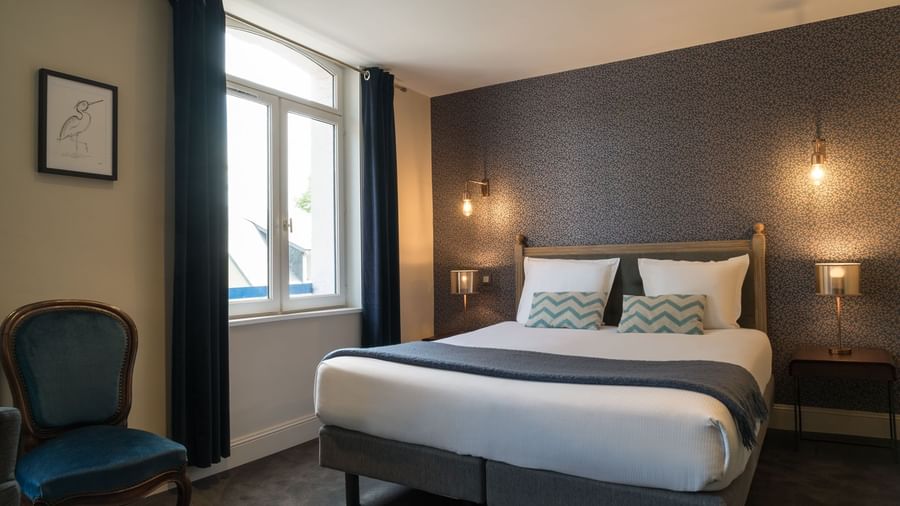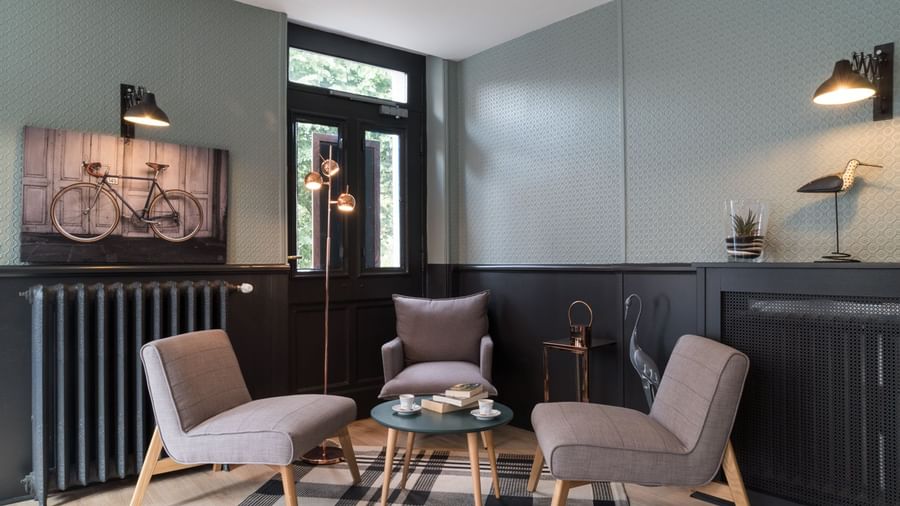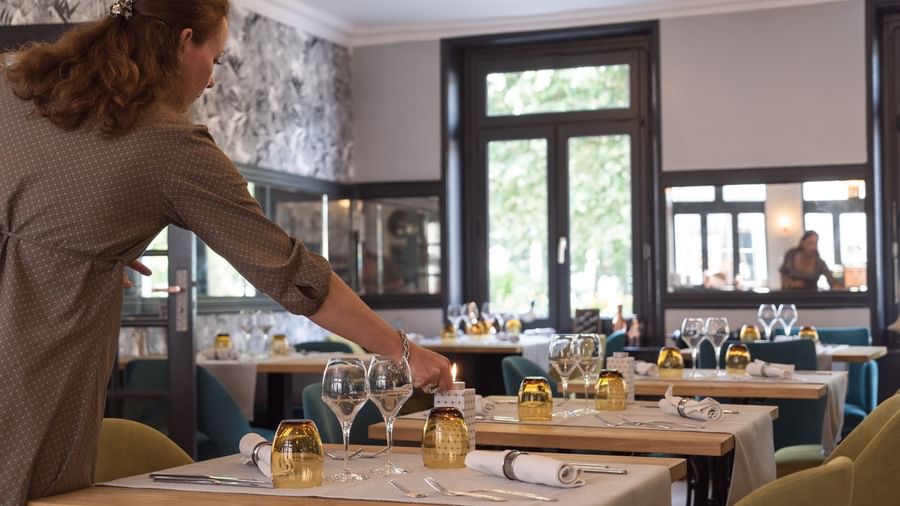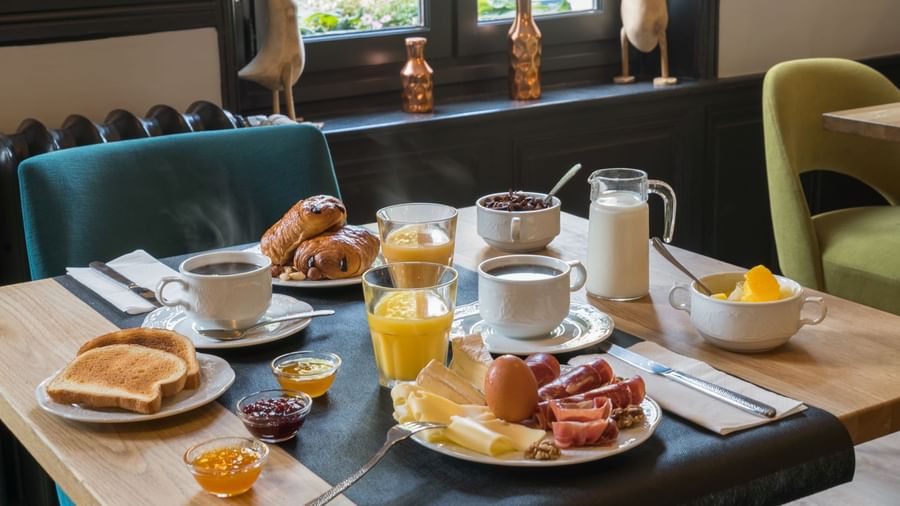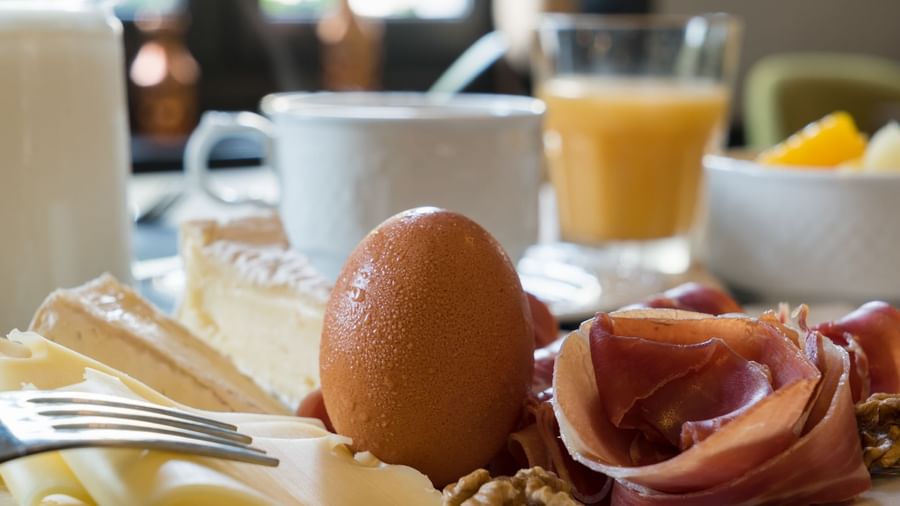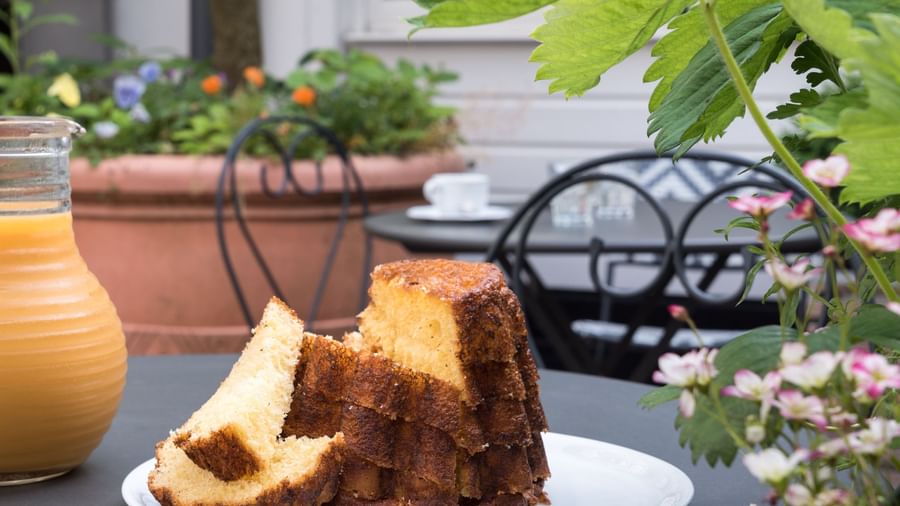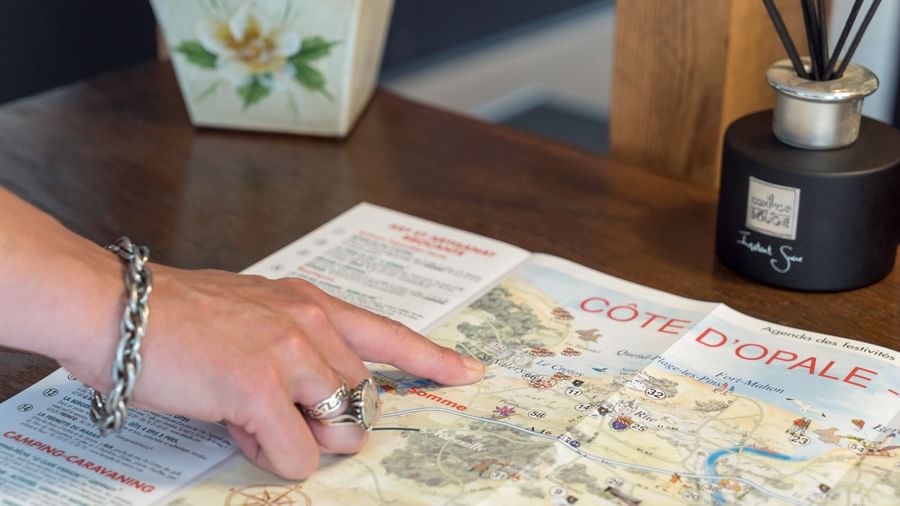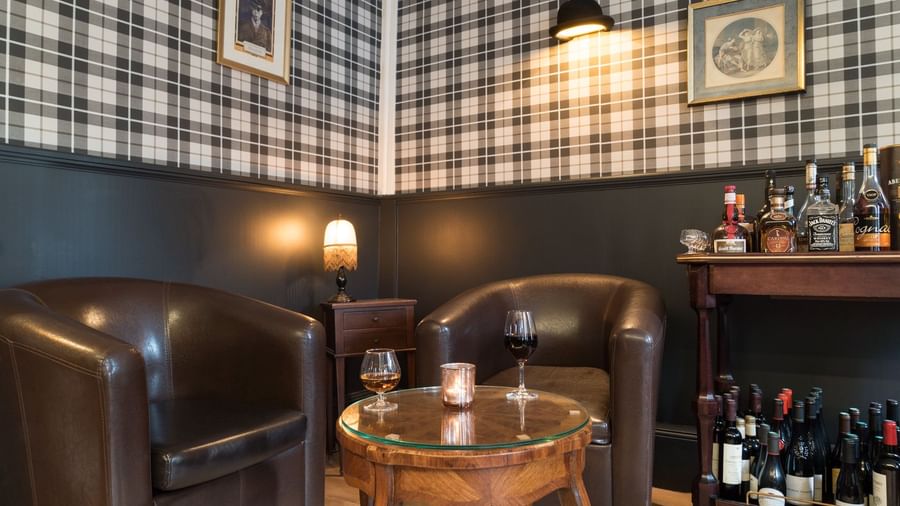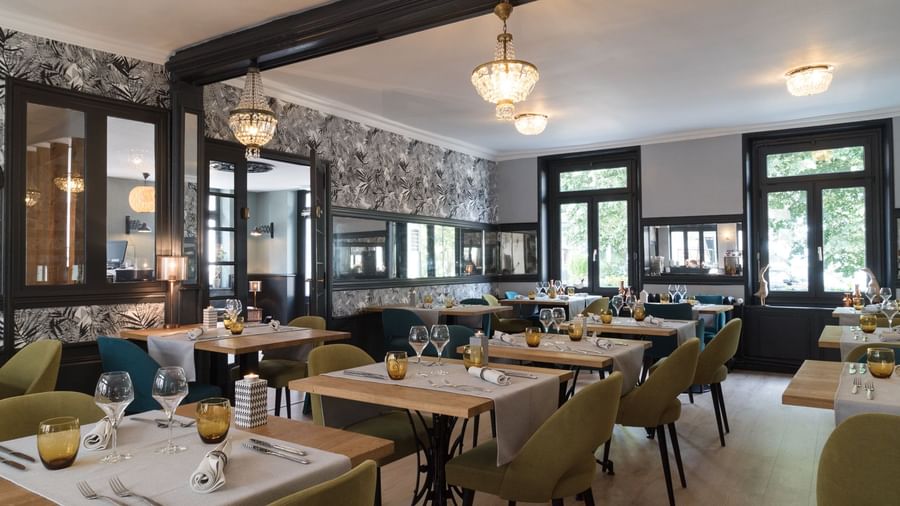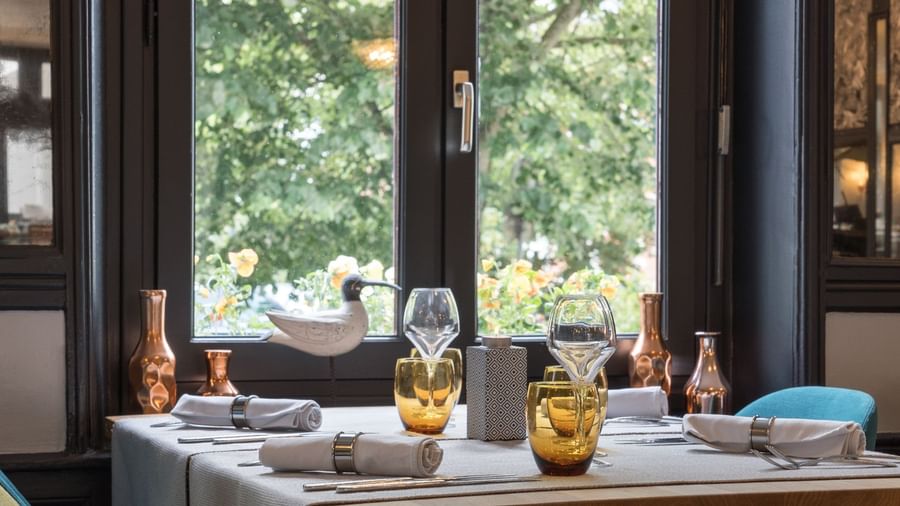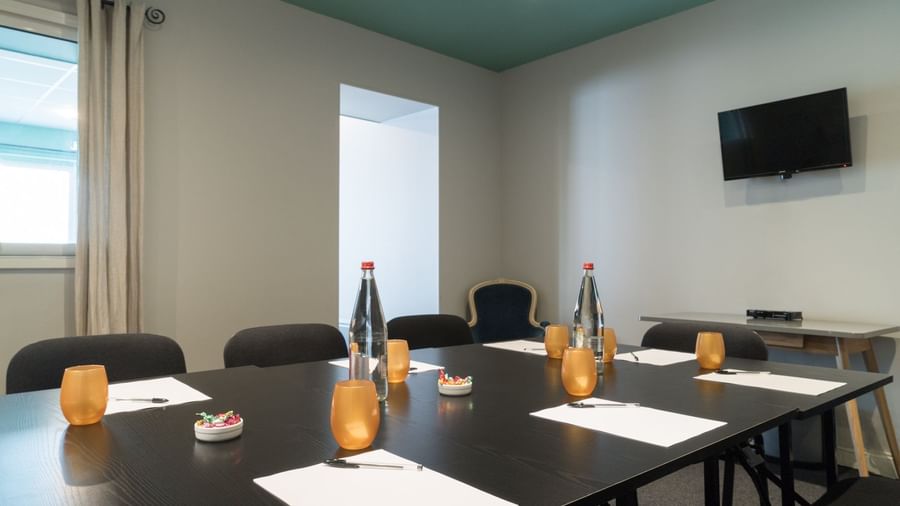 WiFi

Bycicle premises

Fee-paying hotel car park

Restaurant

Seminar rooms
Rooms
The Originals Boutique, Hotel La Colonne de Bronze, Saint-Valéry-sur-Somme
Each of The Originals Boutique, Hotel La Colonne de Bronze, Saint-Valéry-sur-Somme's 15 guest rooms has been designed to be a cocoon of comfort. Sabrina wanted to add a touch of modernity and some stylish details to appeal to the guests. The style is a subtle combination of elegance and modernity, all in a century-old home. The very "B&B" atmosphere that Sabrina cultivates in no way detracts from the quality of the furnishings found in each guest room. One guest room, on the ground level, is handicapped accessible.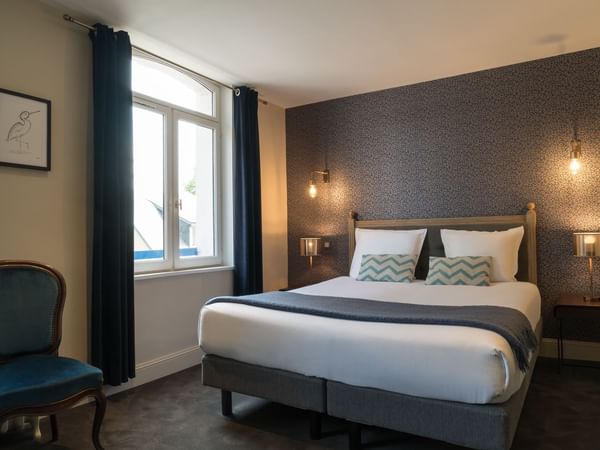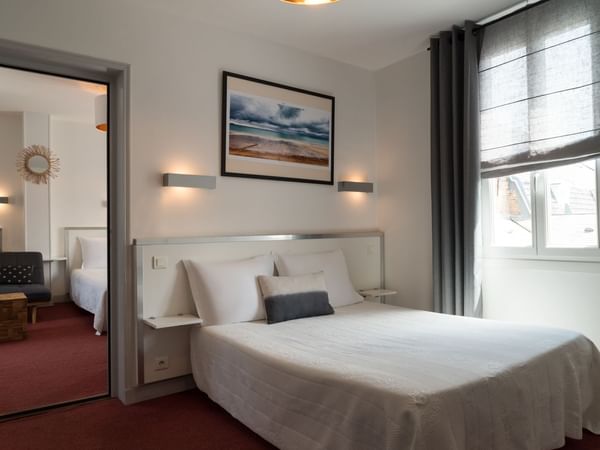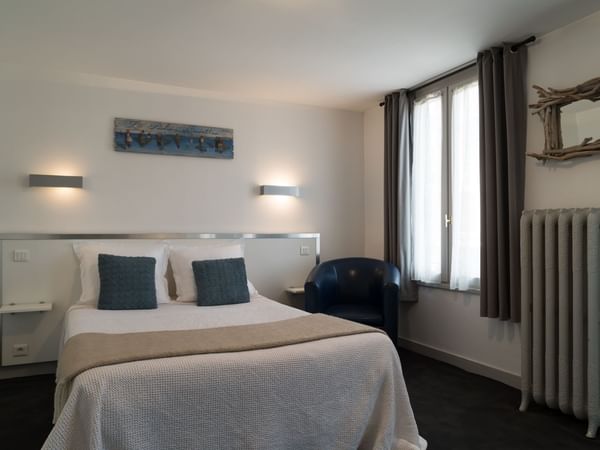 HOTEL INFORMATION
Check-In: 14h00
Check-out: 11h00
The Originals Boutique, Hotel La Colonne de Bronze, Saint-Valéry-sur-Somme
43, quai du Romerel 80230 Saint-Valéry-sur-Somme, France
DON'T MISS THIS MONTH'S OFFERS!
Start planning your next getaway with our latest travel packages and exclusive hotel discounts.
With the offer Short Break and more, you can benefit from a discount up to 30%.
Breakfast is included in the price of the room.
With the Half Board offer, breakfast and dinner are included in the price of the room.
Go on holiday in complete freedom at a reasonable price.  And if you have any unforeseen circumstances, you can change or cancel at any time.
Book 30 days before your arrival and get a discount up to 25% on the price of your room to enjoy the best of local life.
With the Family Offer, the price includes breakfast for adults. The child's breakfast is free of charge.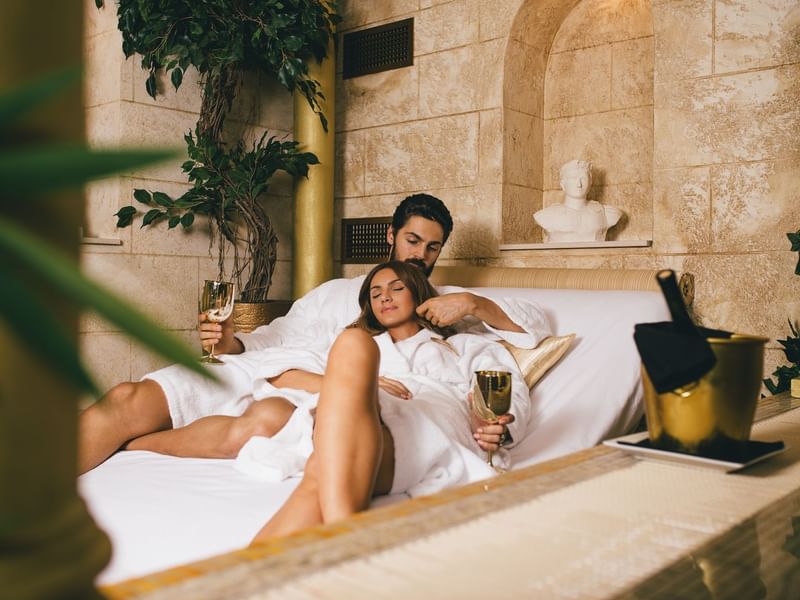 Romantic Experience
Romantic Experience: The price of the stay includes a breakfast for two, a bottle of Champagne * and a late check-out **.
Find out more
Dining
The Originals Boutique, Hotel La Colonne de Bronze, Saint-Valéry-sur-Somme
The Originals Boutique, Hotel La Colonne de Bronze, Saint-Valéry-sur-Somme has its own restaurant, Le 43. For lunch and dinner, you'll enjoy top-notch "bistronomic" cuisine. In nice weather, you can enjoy the sunny interior courtyard. You'll also appreciate the bar, a little British-style nook where you can sip on a delicious kir royal made with seaberry (argousier) liqueur. And to start your day off right, Sabrina offers a country buffet breakfast with delicious regional and homemade products.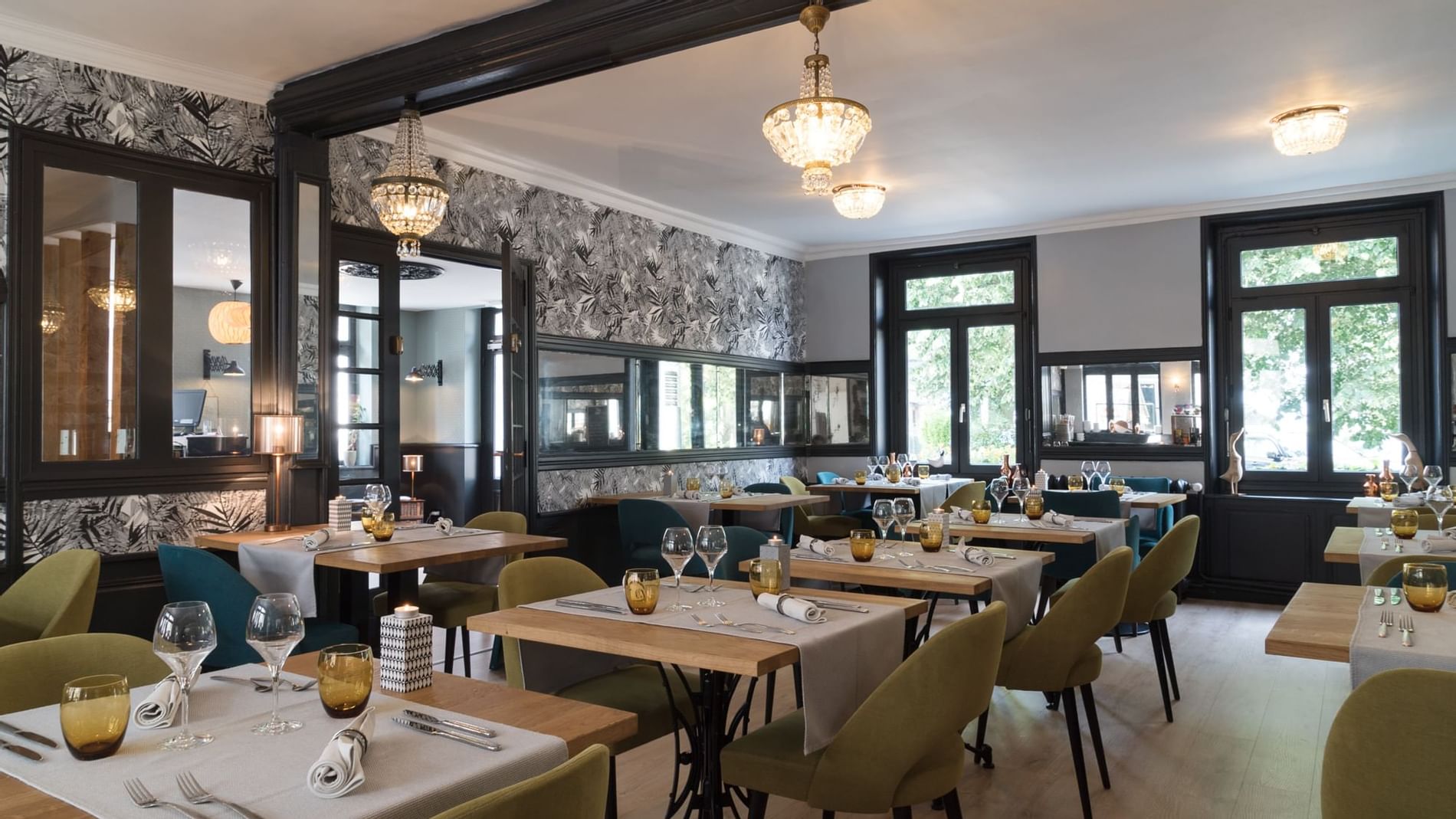 A bistro atmosphere reigns at the hotel's restaurant, Le 43. Le 43 offers "bistronomic" cuisine inspired by traditional bistro recipes. A cosy, hushed ambiance in a small room decorated with antique mirrors is the ideal place to savour the dishes dreamed up by an inventive young chef who's putting a new spin on traditional specialities from Picardy and Normandy. It's refreshing fusion cuisine served in a room cloaked in history. Indeed, it hosted the Duke of Westminister in the 1920s. Napoléon is said to have passed through as well. A bronze column was supposedly erected for the occasion, although it has long since vanished…
MEETING ROOM
Overlooking the terrace, this lovely 40 m2 plenary hall can accommodate 20 people. It has all equipment needed for professional seminars or meetings. A conference room is also possible, in the smaller entry room.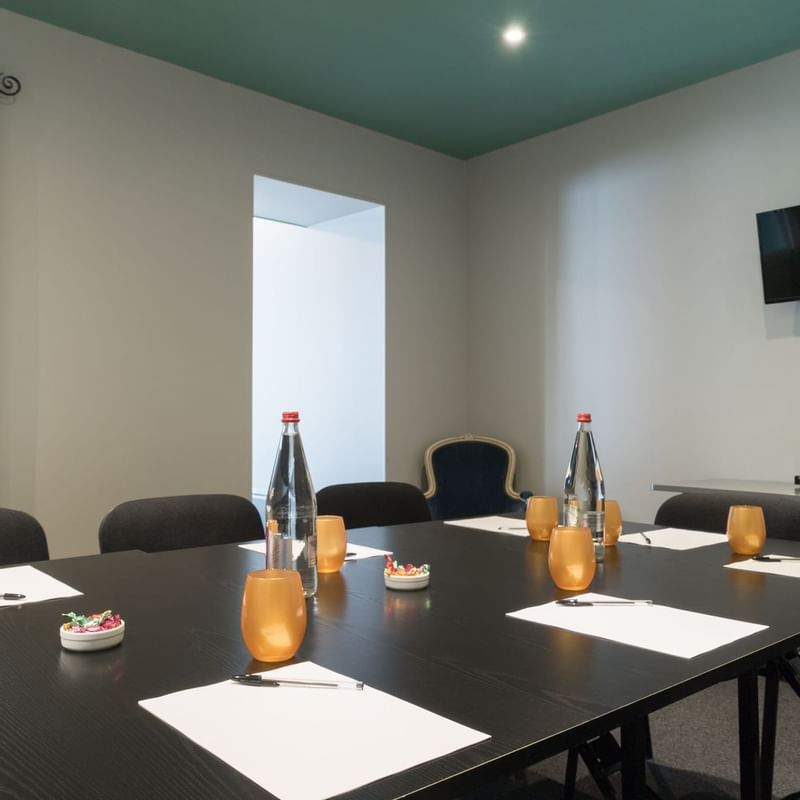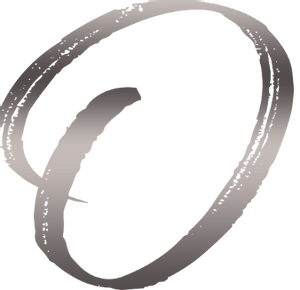 Meet our hoteliers
Meet Sabrina at her beautiful small hotel in the medieval village of Saint-Valéry-sur-Somme
"My hotel is kind of like a full-service B&B. I like to cultivate a close relationship with customers so that they really feel at home."
Frequently asked questions
The hotel does not have a private car park.
You will find parking spaces opposite (Lomier car park) and in the vicinity of the hotel (Battoir car park). These are chargeable all year round (credit card and cash) from 9am to 12pm and from 2pm to 7pm. From 3 days onwards, flat rates are offered on the parking meters.
Rate :
45 minutes free
1h : 1€
For a day's parking, it is necessary to count approximately 25€.
You will also find a free car park "Parking du Canal" at the entrance to the town (entrance via the route d'Abbeville).
The city offers a shuttle bus "La Sauterelle" in July and August and also on weekends from September to October (free service) from 10:30 am to 2 pm and from 3 pm to 7 pm. It passes every 20 minutes to the different tourist sites of the city as well as through the car parks.
This allows you to move around our city without difficulty. The stop near our hotel is "La ville médiévale". Please ask at the reception for the shuttle bus route.
Stopping points of the shuttle bus "La Sauterelle" :
- parking du canal
- port de plaisance
- place des pilotes
- ville médiévale NOTRE ARRET
- place de la croix l'abbé
- ZAC de la baie de Somme
Explore our hotels nearby
The Originals Boutique, Hotel La Colonne de Bronze, Saint-Valéry-sur-Somme