Hotel La Saulaie
The Originals City
(Inter-Hotel)
Thanks to her background as a company director, Fabrice has great people skills and is very candid: "In 2013, I sold everything. I wanted to settle down and get to know my clients first-hand. " Greeting guests, chatting with them and extolling her region's virtues have become part of everyday life for Fabrice. "When I got the hotel, I explained to my children that I was buying a big house with 44 bedrooms. " Not to mention its 5000m2 garden and swimming pool, which combine to make the 3-star The Originals City, Hotel La Saulaie, Saumur West most enjoyable place to stop amidst the greenery only a few kilometres outside of Saumur. More specifically, in Doué-en-Anjou, also known as the Rose Capital and home to the troglodyte sites nestled among the Loire Valley vineyards. Including the renovations and refurbishment, Fabrice is proud of what she has achieved and her career change: "I love the daily interaction with other people". Is there anything here that guests wouldn't find anywhere else? "Me! " she laughs. 
Meet the team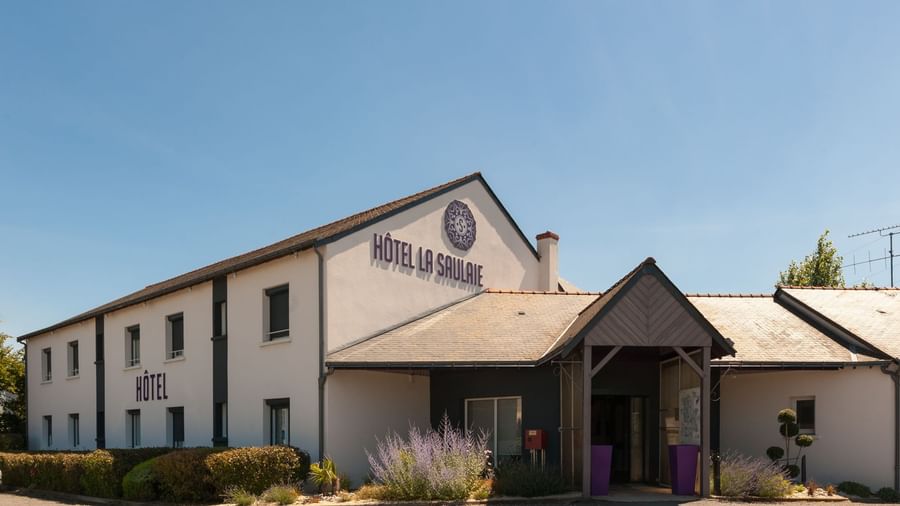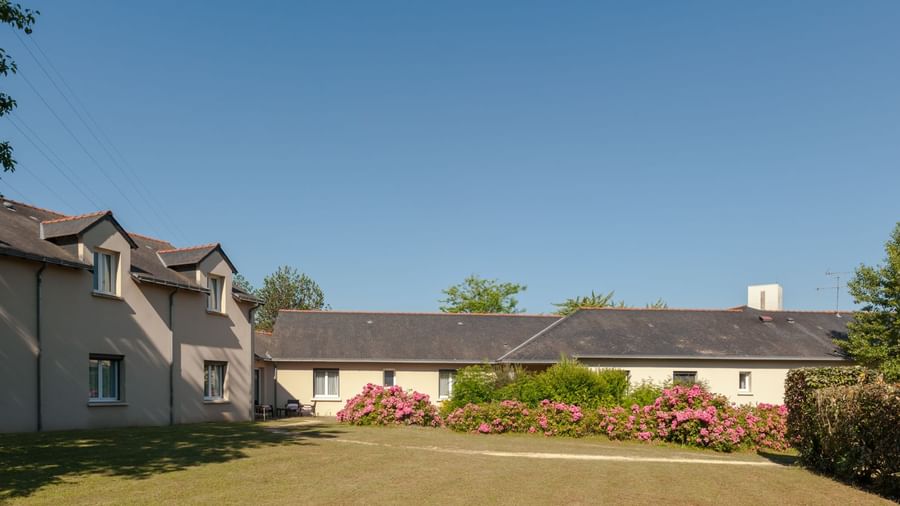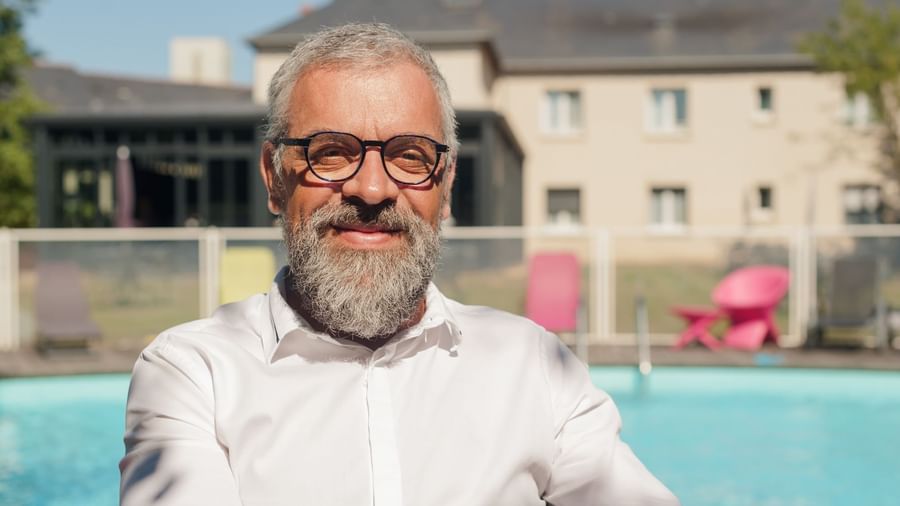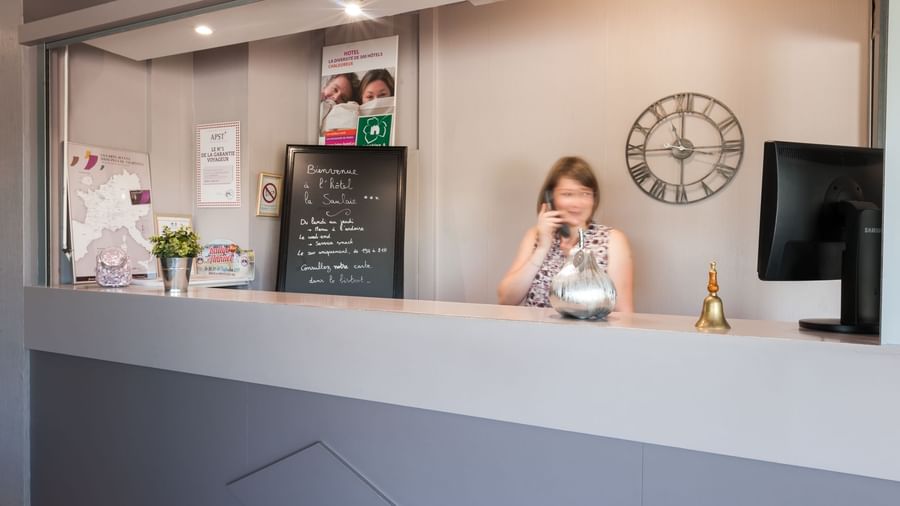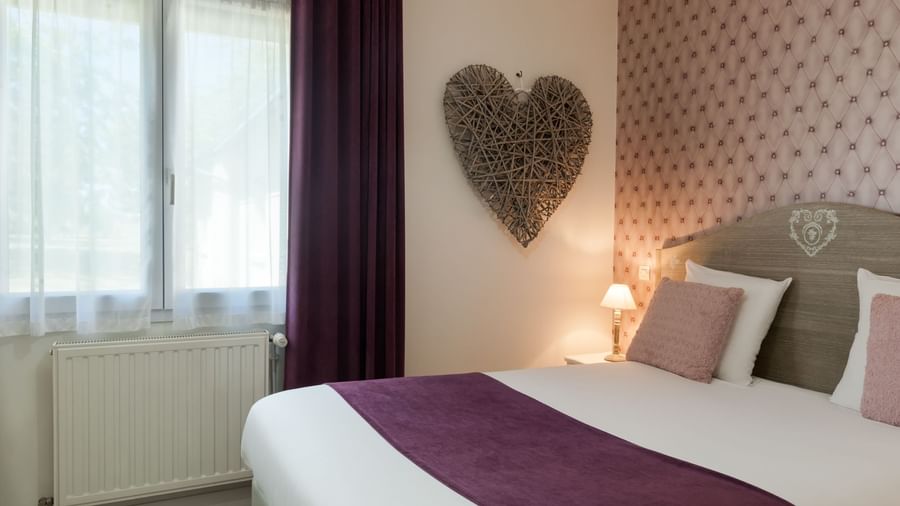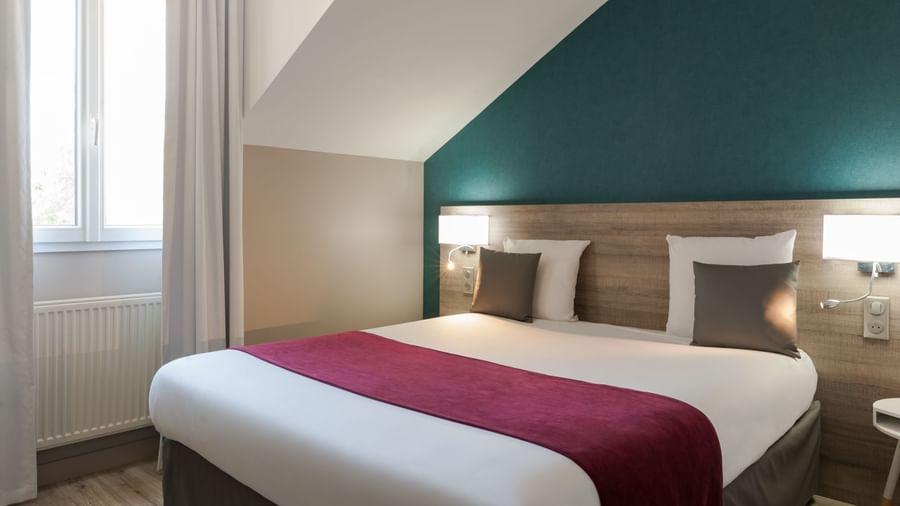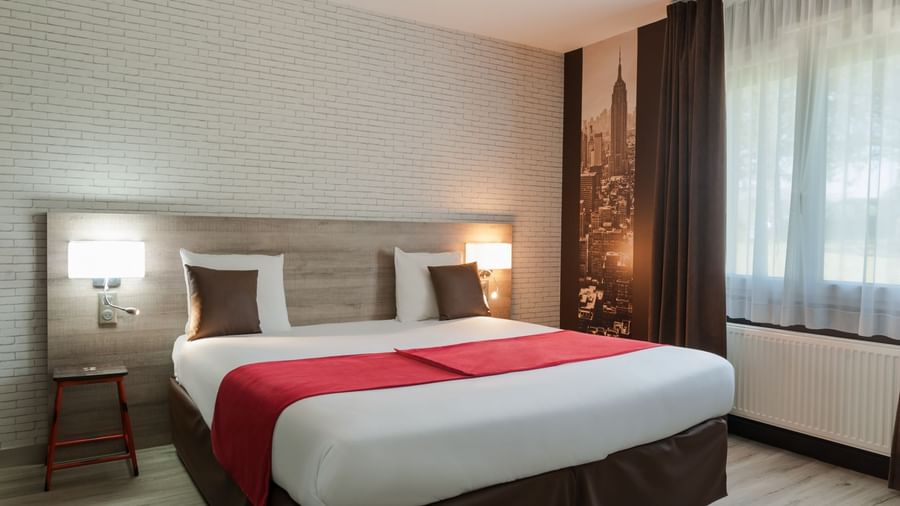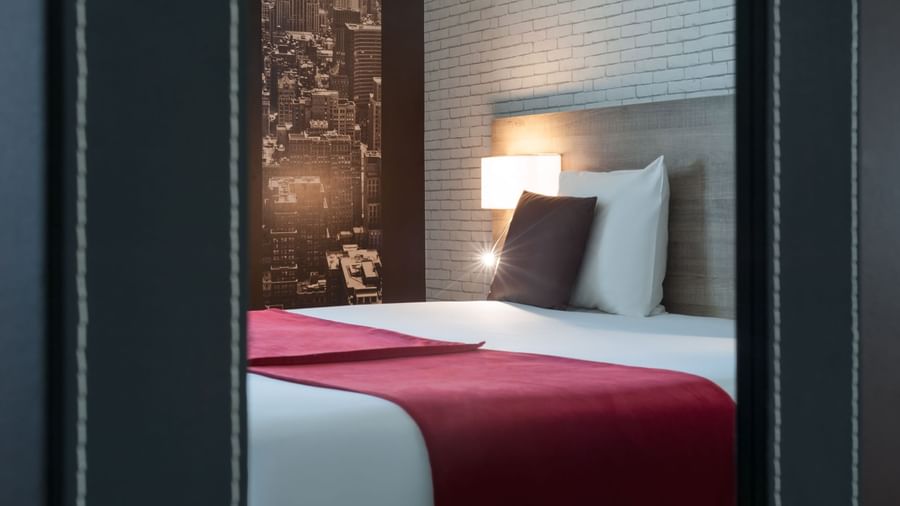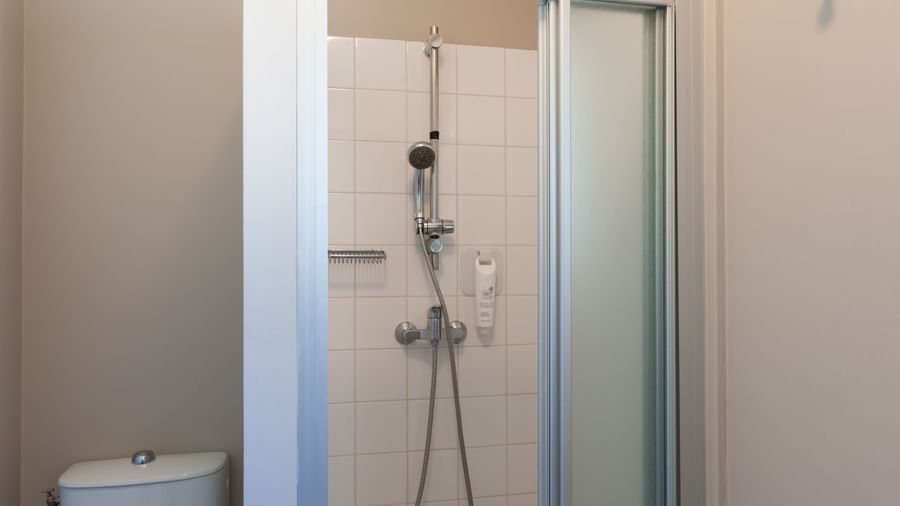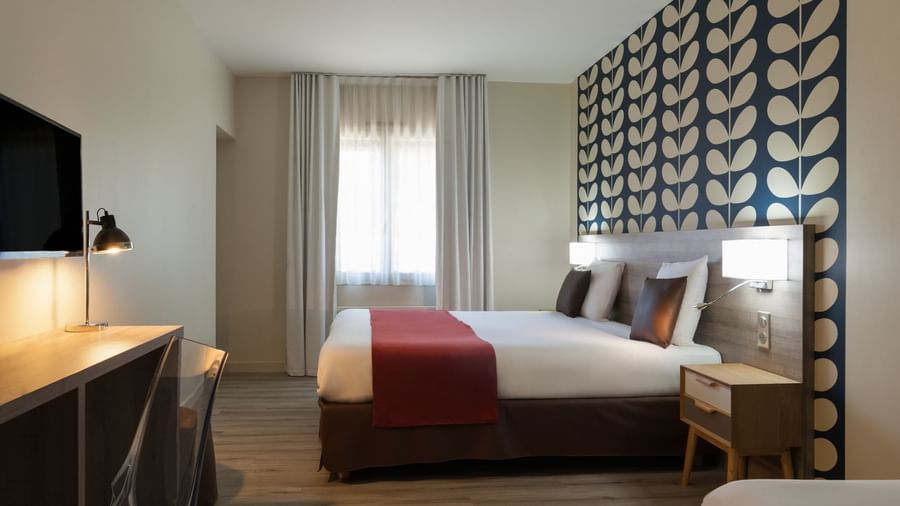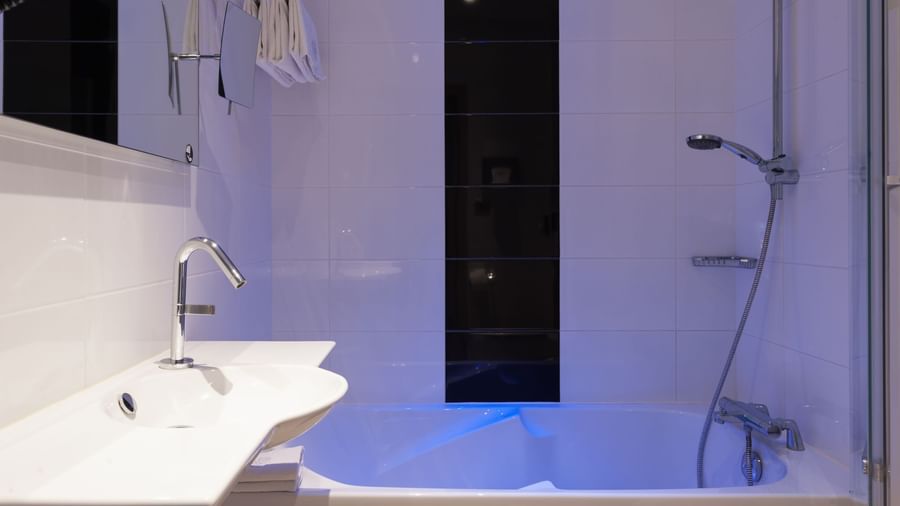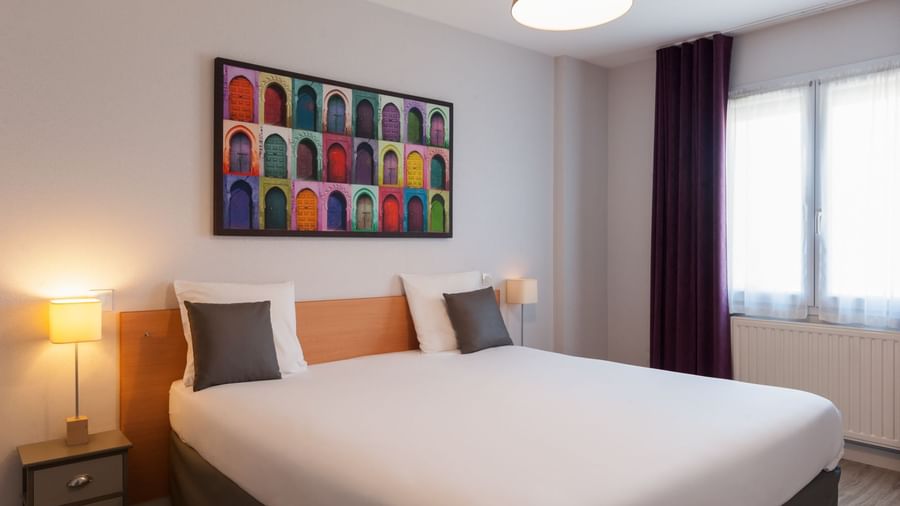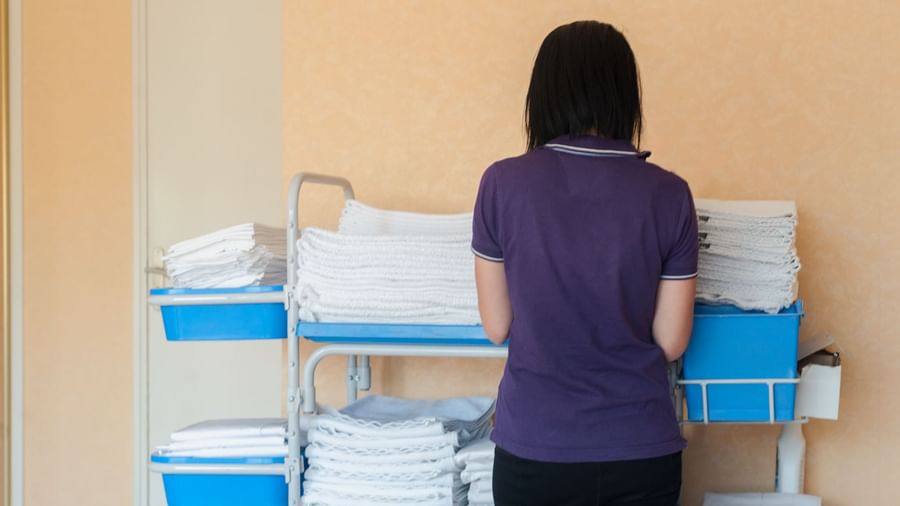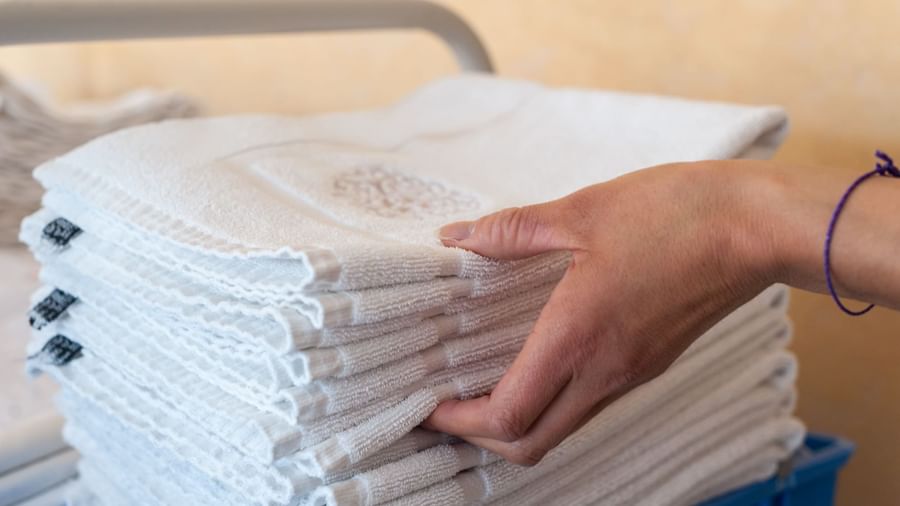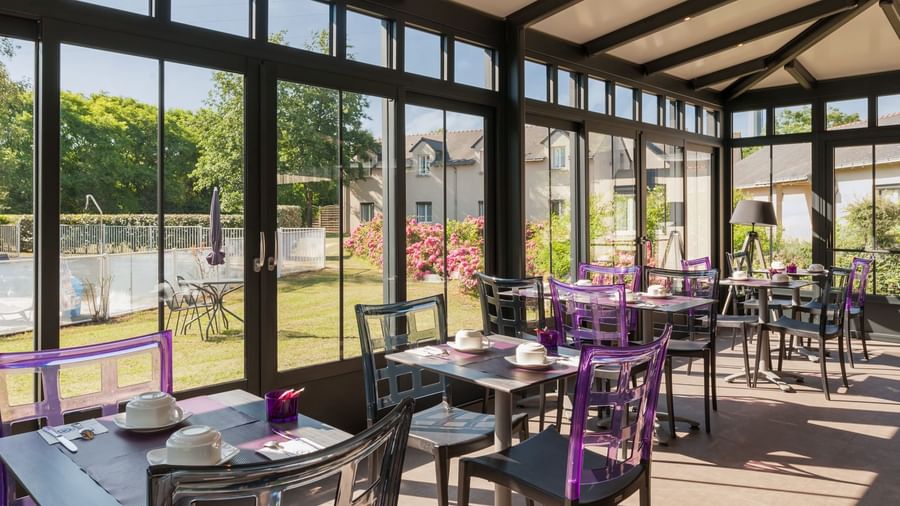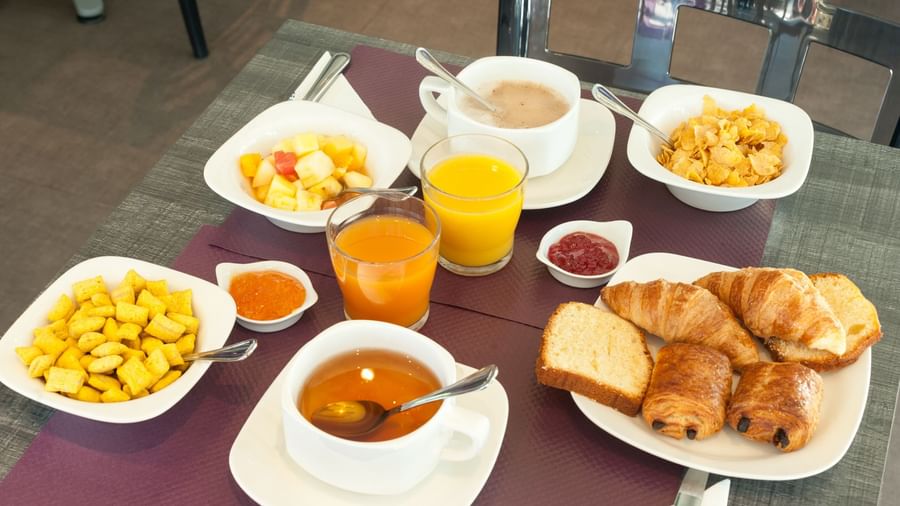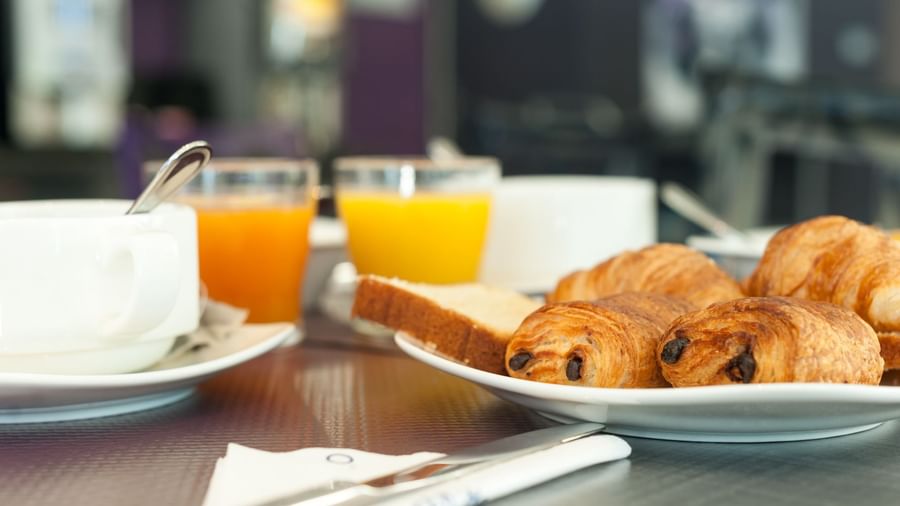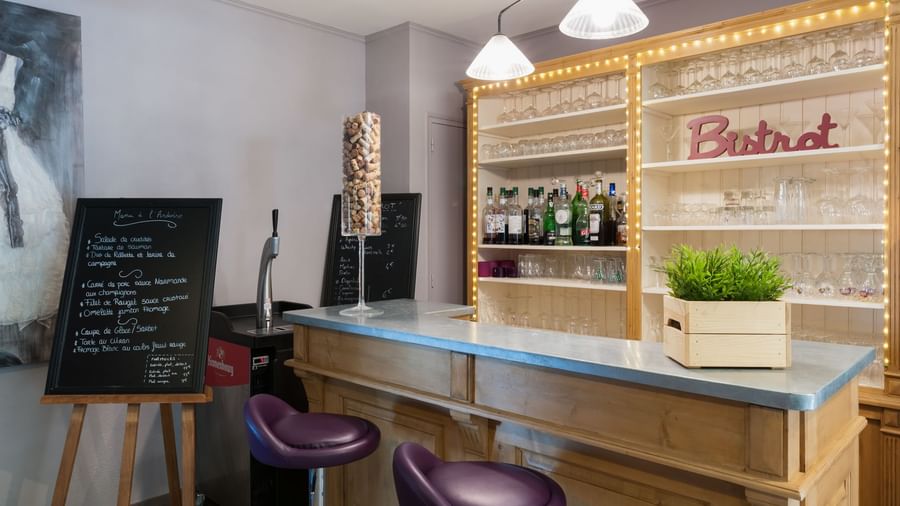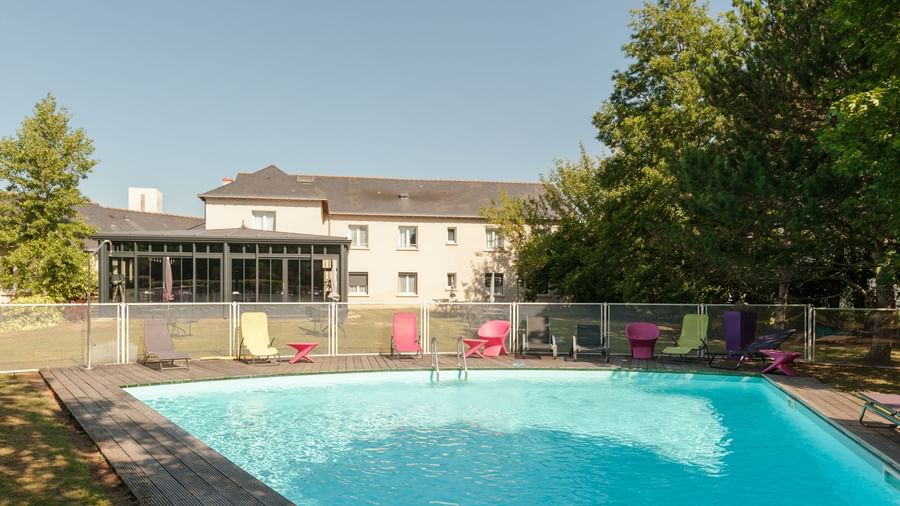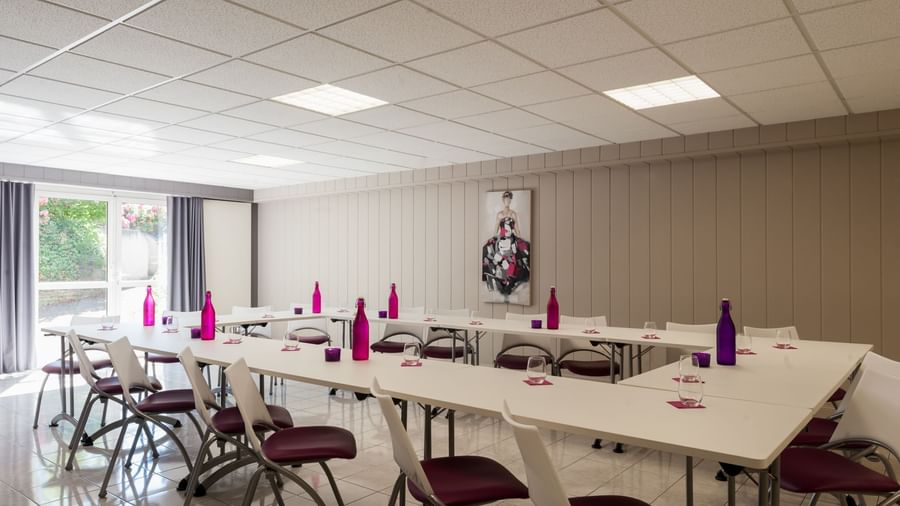 Health security

WiFi

Free hotel car park

Pets admitted

Garage

Bar

Outdoor swimming-pool
Rooms
The Originals City, Hotel La Saulaie, Saumur West 
When The Originals City, Hotel La Saulaie, Saumur Weste was undergoing refurbishment, Fabrice made a point of creating a different atmosphere in each of the 44 rooms. Whether you opt for a standard, comfort (with or without garden views) or family room (which can accommodate 3 to 4 adults), the décor is contemporary, understated and refined, with 44 separate little custom touches.
Television
Non smoking room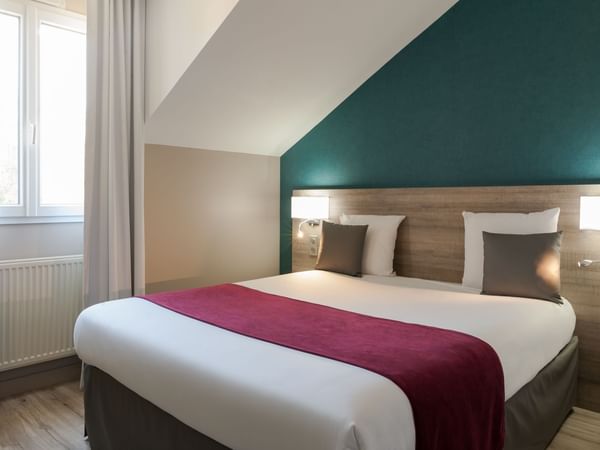 Double or Twin Garden Comfort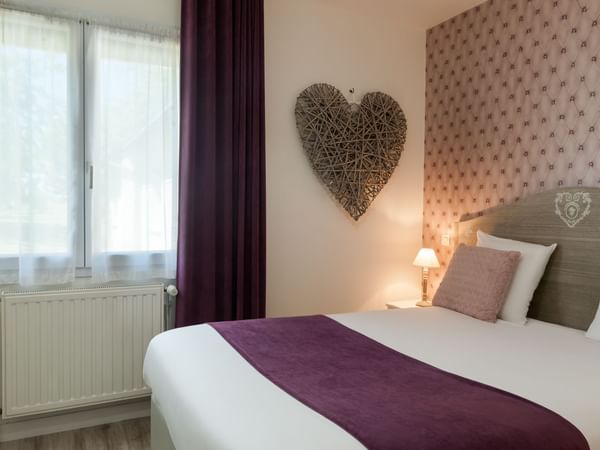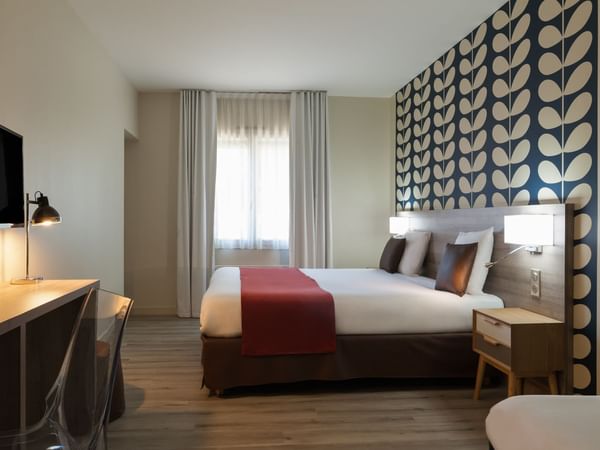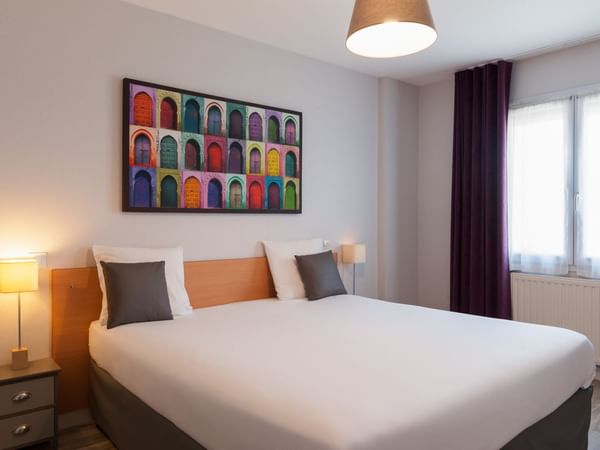 HOTEL INFORMATION
Check-In: 15h00
Check-out: 12h00
Annual Closure: Christmas holidays
The Originals City, Hotel La Saulaie, Saumur West 
104, rue des Fougerons Doué-en-Anjou 49700 Doué-en-Anjou, France
DON'T MISS THIS MONTH'S OFFERS!
Start planning your next getaway with our latest travel packages and exclusive hotel discounts.
With the offer Short Break and more, you can benefit from a discount up to 30%.
Breakfast is included in the price of the room.
With the Half Board offer, breakfast and dinner are included in the price of the room.
Go on holiday in complete freedom at a reasonable price.  And if you have any unforeseen circumstances, you can change or cancel at any time.
Take advantage of up to 30% discount on your stay by booking 15 days before your stay.
With the Security offer, book your next stay and get up to 20% discount.
Book 30 days before your arrival and get a discount up to 25% on the price of your room to enjoy the best of local life.
With the Family Offer, the price includes breakfast for adults. The child's breakfast is free of charge.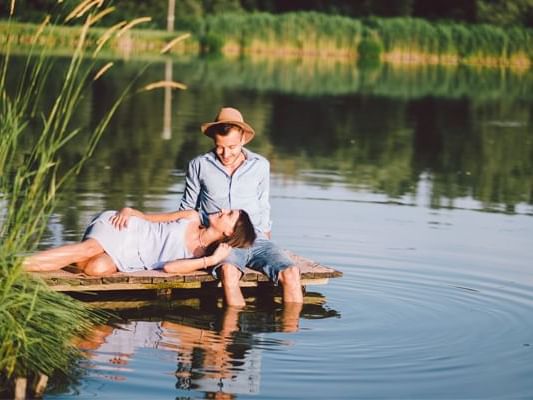 Culture and Nature Experience
Culture and Nature Experience : the price of the stay includes a breakfast and a sports or cultural activity for 2 people.
Find out more
Dining
The Originals City, Hotel La Saulaie, Saumur West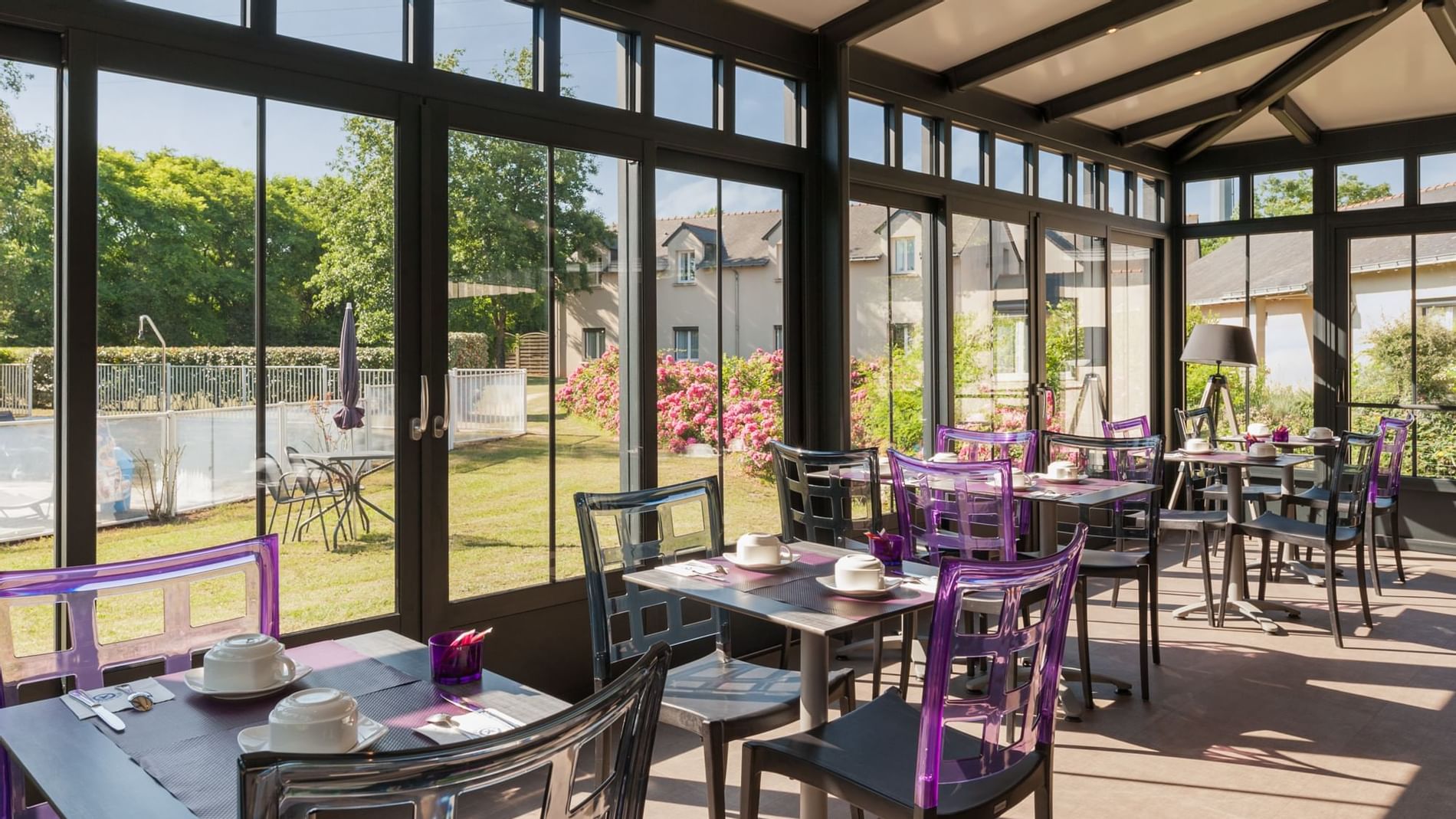 The Originals City, Hotel La Saulaie, Saumur West has a dining area which visitors, groups and professionals are invited to enjoy. 'The Bistrot' offers a menu of daily specials including main meal, starter and main/main and dessert, and 3-course options. Two set menus are also available for groups. A bar area is available for guests to use, where Fabrice's menu includes variety of wines from local vintners.
MEETING ROOM
The spacious 46m2 conference room is the perfect conference venue, opening straight out into The Originals City, Hotel La Saulaie, Saumur West gardens. It can accommodate between 28 and 40 people, and U-shaped, boardroom, classroom and theatre-style layouts can all be provided. The space is also fully equipped with everything you might need for a business meeting (projector, screen, flipchart, Wi-Fi). Onsite catering from a specialist service provider may be arranged.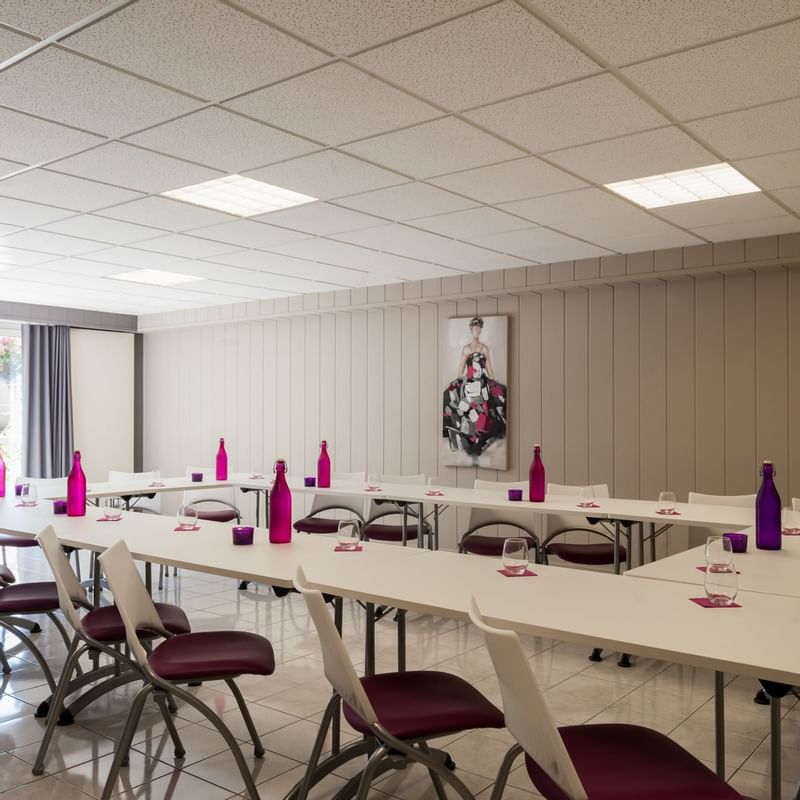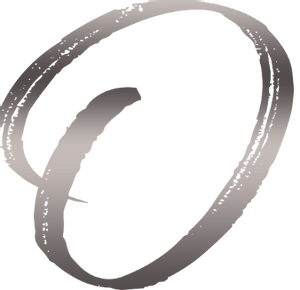 Meet our hoteliers
Meet Fabrice at his countryside hotel amidst the greenery
" What I like most is eating breakfast with my guests. "
Explore our hotels nearby
The Originals City, Hotel La Saulaie, Saumur West