A weekend getaway to Marseille
A weekend getaway to Marseille
There's so much to discover over a weekend in Marseille. It's France's oldest city, and that means there's a wealth of history there. Marseille has always had lots of international influence, making it culturally rich and varied, and of course, there's the famous Bouillabaisse!
Unlock now our short break offer and benefit from a discount up to 30% with The Originals Hotels!
Marseille, city of history
So you've got 48 hours in Marseille - what is there to do? History will surely be high on your list. At the city's heart is the Old Port, a site of international trade since 600 BC. These days, it's mainly used as a marina, which is great for boat trips to the nearby islands of If, Friuli, Riou and Endoume. You can also find the famous fish market there if you want to see some of the local specialities.
A visit to the Musée des Civilisations de l'Europe et de la Méditerranée is an eye-opening experience. If you want to explore Marseille's international history, this is the place to go. There are many more fascinating historical discoveries for a Marseille city break, including Notre-Dame de la Garde and the Palais Longchamp, one of France's notable gardens.

Other attractions
If you're wondering what to do in Marseille besides heritage, don't worry, there's plenty more. Marseille has lots of fantastic shopping facilities. Malls like the Grand Littoral and Terrasses du Port offer you endless opportunities to spend your cash! Or take a trip to the Voûtes de la Major. As well as shopping, there are cultural, musical and gourmet experiences.
Your south of France city break can also take in some nature. Visit the gorgeous beaches of Prado, Catalans or Pointe Rouge. Also, take a trip to the nearby Calanques, a dramatic coastal park.

Accommodation in Marseille
Just to the east of the city, you'll find The Originals City, Hotel Côté Sud, Marseille East a great choice. You can be sure of a comfortable stay and great views across the nearby mountains. The Originals City, Hotel Le Relais d'Aubagne is a few miles outside of Marseille and close to the Calanques. It has all the charm of Provence, with modern touches. For a weekend visit, The Originals City, Hotel Marseille Airport is very convenient.
If all that sounds tempting, take a closer look and make Marseille your next weekend destination!

2
HOTELS SELECTED FOR YOU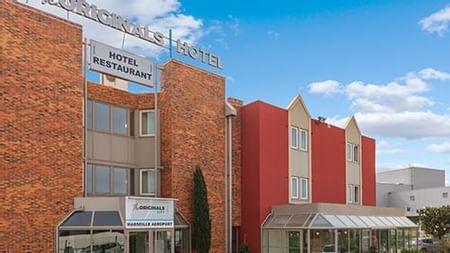 Vitrolles , France
The Originals City,
Hotel Marseille Airport 2 Rue de Madrid, 13127 Vitrolles
See on map
WiFi

Air-conditioned room

Free hotel car park

Pets admitted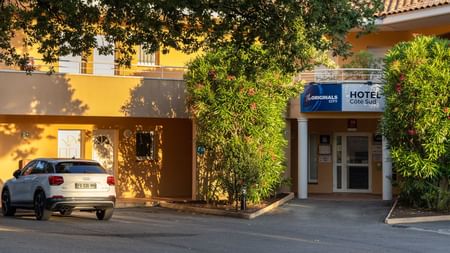 Allauch , France
The Originals City,
Hotel Côté Sud, Marseille East

(Inter-Hotel)

657, avenue Marcel Pagnol, 13190 Allauch See on map
WiFi

24h access by automatic teller

Air-conditioned room

Free hotel car park
Subscribe to our newsletter to receive our latest offers
SUBSCRIBE