Alternative castle accommodation for a unique vacation
Alternative castle accommodation for a unique vacation
Book alternative castle accommodation for a unique vacation in France
Among France's many points of interest are its historic castles. The aristocrats moved out many years ago, but the castles remain, often as hotels. Their rich architectural history and beautiful scenic locations make an idyllic holiday base. Unlock our Smooth rate and discover more with The Originals Hotels!
Classic French castles
France is blessed with some of the most alluring castles in the world. Castles, or châteaux, in France, were usually stately homes or palaces. They were formerly the residences of nobles and the gentry.
A large number of French castles were built between the sixteenth and eighteenth centuries. They are often grand palaces and the architectural styles are frequently ornate and luxurious. The world-renowned Château de Versailles, for example, is perhaps the grandest palace in the world.
Landscape and wine
French châteaux are usually set in beautiful grounds and may be surrounded by a moat. Castle planners chose locations carefully for the best views and landscapes. Thus, modern castle hotels are great for those looking for a scenic treat.

Historic castles in France are often associated with wine production. Many of the most famous wines are known by their château names. For example, Château Margaux, Château Latour, or Château Pichon Baron. There are also some fantastic Loire Valley castle hotels, which is a superb destination for wine lovers.
Where to stay
At The Originals Hotels, we have some exciting castle accommodation in France. Château du Rivau, The Originals Collection, for example, is a real fairy-tale destination. Situated in the Loire Valley region, it's not far from Tours and its magnificent cathedral. It has all the historic refinement you'd expect from a castle, with modern amenities.
Another of our castle hotels in the Loire Valley, France, Château de Perreux, The Originals Collection offers you castle chic in comfort. It's also a great location for exploring other castles in the area, such as Château de Chenonceau and the Royal Château of Amboise.
With a 6-hectare estate, moats and stained glass windows, Château de Dissay, The Originals Collection is a must for castle fans. It also has rare frescos from the 15th century.
Wherever you choose, we're sure you'll have a great stay in our castle hotels. They offer the chance to live out your fantasy. Book now and start dreaming!

3
HOTELS SELECTED FOR YOU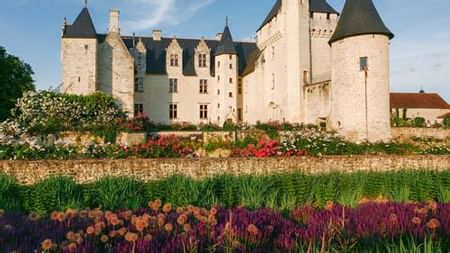 Lémeré , France
Château du Rivau,
The Originals Collection 9 Rue du Château, 37120 Lémeré
See on map
WiFi

Air-conditioned room

Free hotel car park

Restaurant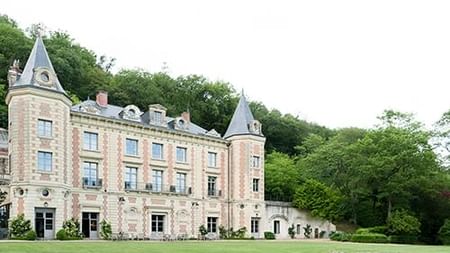 Nazelles-Negron , France
Château de Perreux,
The Originals Collection

(Relais du Silence)

36, route de Pocé, 37530 Nazelles-Negron See on map
WiFi

Bycicle premises

Air-conditioned room

Free hotel car park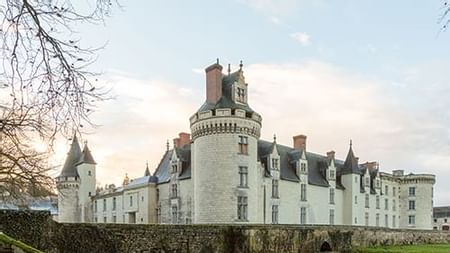 Dissay , France
Château de Dissay,
The Originals Collection 111 Place Pierre d'Amboise, 86130 Dissay
See on map
WiFi

Bycicle premises

Free hotel car park

Restaurant
Subscribe to our newsletter to receive our latest offers
SUBSCRIBE