Alternative mountain accommodation for a relaxing holiday in France
Alternative mountain accommodation for a relaxing holiday in France
A mountain experience can be one of the most refreshing holidays imaginable, with clear mountain air and stunning views. Now, a new range of alternative accommodation in France has arrived, offering you closer integration with the landscape. These hotels are superbly designed for a unique experience. Read more about these so-called architecture hotels in France and what they offer.
France Landscape Hotel
The Breitenbach Landscape Hotel is a touch of Scandinavian chic in the French mountains. Located in Alsace, this hotel offers modernist chalets, or "Eføy Hyttes", that are both minimal and luxurious. Staying here, you feel connected with the countryside but still cosy. With a picture window on the upper floor, you can take in the amazing views in comfort. One of the Eføy Hyttes even has a Jacuzzi!
The pleasures of Alsace and beyond
Whether you're taking a short break in France, or a longer stay with hiking, skiing or wild swimming, you're sure to love hotels like the Landscape Hotel. The hotel is close to the delightful countryside of Alsace and the Vosge vineyards - a treat for wine lovers!

The region is full of hidden treasures like ancient churches and castles. Active types can try outdoor sports like sailing or paragliding. For food lovers, there are some superb gastronomic hideaways and the wine trail. If all that seems like too much, don't forget sensory relaxation in the natural spas.
Key among the attractions has to be the mountains themselves. The tree-covered peaks of the Vosges offer ample opportunities for exploring. Sample the beauty of the mountain lakes, green pastures and the distant view of the Swiss mountains.
Other mountain hotels
In France, the Landscape Hotel is a new phenomenon, and we have plenty of other accommodation opportunities in touch with the natural amenities. If you're looking for an ecofriendly hotel in France, Hotel Beauregard, The Originals Relais is certainly worth trying. Situated by the side of Lake Annecy, it's a great place to relax and reflect.

Stay at the Chalet-Hotel Le Beausoleil, The Originals Relais. In the heart of the French Alps, this is great for skiing in winter, and also ideal for summer activities like hiking or horse riding. The well-equipped spa is there to calm your body after your exertions!
Wherever you choose to go, from traditional French mountain chalets to the breathtaking modernity of the Landscape Hotel, with The Originals Hotels you ensure to enjoy of a beautiful trip!
3
HOTELS SELECTED FOR YOU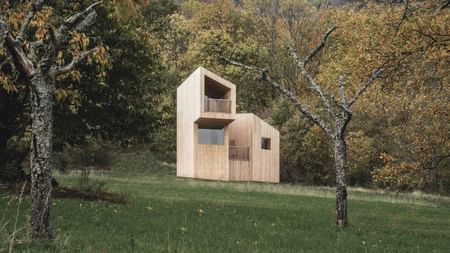 Breitenbach , France
48°North,
The Originals Relais Route du Mont Saint Odile, Site Espace Nature, 67220 Breitenbach
See on map
WiFi

Bycicle premises

Air-conditioned room

Fee-paying hotel car park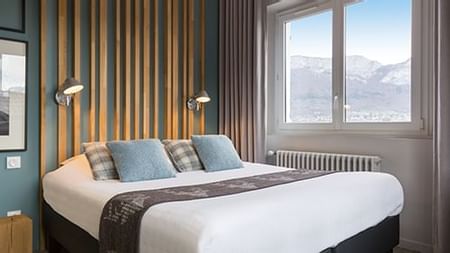 Sévrier , France
Hotel Beauregard,
The Originals Relais

(Inter-Hotel)

691, route d'Albertville, 74320 Sévrier See on map
WiFi

Bycicle premises

Air-conditioned room

Free hotel car park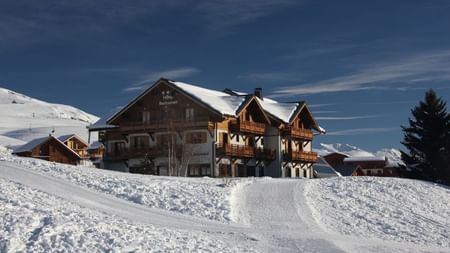 La Toussuire , France
Chalet-Hotel Le Beausoleil,
The Originals Relais

(Hôtel-Chalet de Tradition)

73300 Fontcouverte-la-Toussuire, France, 73300 La Toussuire See on map
WiFi

Bycicle premises

Free hotel car park

Pets admitted
Subscribe to our newsletter to receive our latest offers
SUBSCRIBE