A cycling tour is a wonderful way to explore France. You can travel at your own pace, taking in all the country has to offer. If you like a challenge, try the hill climbs and longer distances, but you don't need to exert yourself that much! A gentle ride around the lakeside is very enjoyable. Read on to discover our top tips for Annecy cycling holidays.
Unlock our Smooth rate and discover more with The Originals Hotels!
Explore France by bike
France's countryside has a lot to offer cyclists. It's no surprise that France is home to the most famous cycle race in the world. Your tour need not be so strenuous, though! A great resource is the Voie Vertes, France's network of nature-inspired cycle tracks.

The Voie Vertes traverse France's most beautiful countryside. From the stunning Atlantic coast to the drama of the Alps, these routes are diverse. The Voie Verte near Annecy, for example, takes in the magnificent Lake Annecy. It's a great way to explore the rustic villages and culture of the region.

Cycling around Lake Annecy
Lake Annecy is France's third-largest lake. It's known for its clear waters as well as the beautiful Alpine landscape that surrounds it. For cyclists, it's an ideal location, offering mixed terrain that suits all fitness levels. If you fancy donning some lycra, you can cycle the mountain tracks and enjoy exceptional views over Lake Annecy or Lake Bourget. For less ambitious riders, the lower waterside ways are just as enchanting.

Hotels by the lake: where to stay
There are lots of cycle routes and so many things to do in Annecy! Luckily, we have some great suggestions for where to stay as a base. Close to the city of Annecy and its lake is The Originals City, Hotel Annecy Aéroport. This hotel offers simple rooms with great service, making it a superb cycling stopover. Or you could try Hotel Beauregard, The Originals Relais. It's right by the waterside, so you can look out at the tranquil waters from your room or the breakfast salon.
A little further away, you'll find The Originals City, Hotel L'Iroko, Aix-les-Bains. It sits on the banks of Lake Bourget, another haven for peace and cycling.
Whatever kind of biking you're into, we're sure you'll find excellent comfort and service at one of our hotels. So why not take a closer look?
3
HOTELS SELECTED FOR YOU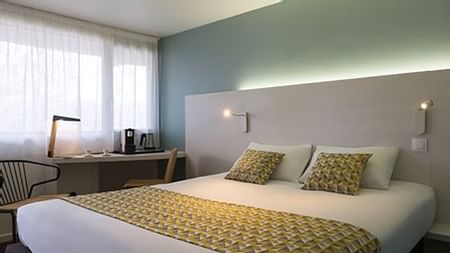 Metz-Tessy , France
The Originals City,
Hotel Annecy Aéroport

(Inter-Hotel)

Zone d'activités des Longeray, 74370 Metz-Tessy See on map
WiFi

24h access by automatic teller

Bycicle premises

Air-conditioned room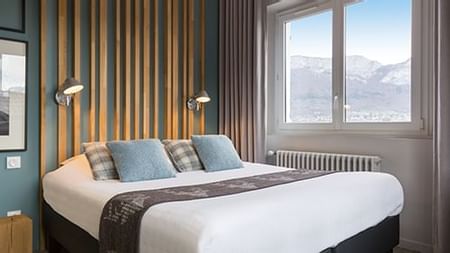 Sévrier , France
Hotel Beauregard,
The Originals Relais

(Inter-Hotel)

691, route d'Albertville, 74320 Sévrier See on map
WiFi

Bycicle premises

Air-conditioned room

Free hotel car park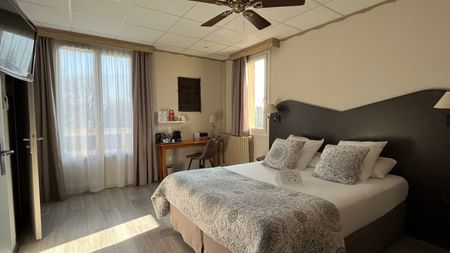 Aix-les-Bains , France
The Originals City,
Hotel L'Iroko, Aix-les-Bains

(Inter-Hotel)

Place Président Édouard Herriot Le Grand Port, 73100 Aix-les-Bains See on map
WiFi

Bycicle premises

Air-conditioned room

Free hotel car park
Subscribe to our newsletter to receive our latest offers
SUBSCRIBE