Best attractions in Bordeaux and surroundings
Best attractions in Bordeaux and surroundings
When you think of Bordeaux, the first thing that springs to mind is wine - but there's so much more to this region. The Originals Hotels has put together this guide of the top attractions in Bordeaux, to make sure you have the best possible trip. Unlock our Smooth Rate and stay at The Originals Hotels at the best price!
Explore the city centre
A walking tour allows you to enjoy the best tourist attractions in Bordeaux, decide what you'd like to see in more depth and, of course, take some great pictures! You can choose a guided walking tour from one of many different companies, or opt for a self-guided adventure.
Either way, don't miss top sights like the Basilica of Saint-Michel with its phenomenal spire, the iconic Pont de Pierre, or the picturesque Grosse Cloche and its belfry. With so many great architectural marvels around town, you'll be spoiled for choice when it comes to things to do in Bordeaux.
Visit Arcachon
The charming seaside resort town of Arcachon is ideally located for a day trip, just 65km from Bordeaux. Known for its spectacular oysters, this town is great if you want to indulge in some seafood. You can also admire the beauty of the Parc Mauresque, and take a long walk along the 2.7km Dune du Pilat.
See Saint-Émilion
Not sure what to visit in Bordeaux? Take another day trip out to Saint-Émilion. This medieval city is less than 50km away. The Monolithic Church is one of the strangest sights you're likely to see, a subterranean temple carved out of rock. In addition, this is wine country, with plenty of châteaux to visit.
Visit the vineyards
Of course, no guide of what to do in Bordeaux would be complete without a bit of wine! There are plenty of vineyard tours available; some will see you visit a single château, while others take you on a tour of several of the region's vineyards. Every tour will offer wine tastings for your enjoyment, so be prepared!
Where to stay
For Bordeaux accommodation near the attractions, choose The Originals Boutique, Hotel La Tour Intendance, Bordeaux. It's right in the heart of the city, making it an ideal place to stay.
Finally, if you want to get on the road early in the morning, The Originals City, Le Cottage d'Amphitryon, Bordeaux South is on the outskirts of town. Use it as your base to explore wine country.
End Of Article
1
HOTELS SELECTED FOR YOU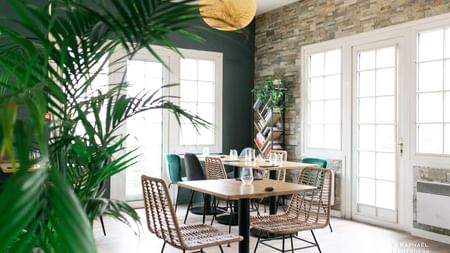 Gradignan , France
The Originals City,
Hotel Bordeaux Porte du Bassin, Bordeaux South

(Inter-Hotel)

3, rue Jean Monnet, 33170 Gradignan See on map
WiFi

Air-conditioned room

Free hotel car park

Pets admitted
Subscribe to our newsletter to receive our latest offers
SUBSCRIBE