Because the best work is not necessarily done behind a desk, The Originals, Human Hotels & Resorts are ideal for businesspeople.
For companies looking for a change of scenery or a neutral environment for a workshop or seminar, The Originals, Human Hotels & Resorts are the ideal business hotel to offer an atmosphere, products and services conducive to generating new ideas.
For travelling business people, we believe it is essential to make time for both business and pleasure. Each Business Stay should be not merely a pied-à-terre, but the opportunity to meet someone, discover their world, and explore the region they live in. Members of The Originals Club have one more reason to enjoy the best of local life, even on a business stopover or a bed and breakfast in Aquitaine.
For these reasons, our business hotels aim to be both functional and entertaining. Because they offer not only products and services for professionals – Wi-Fi and 24-hour access, rooms with desks, seminar rooms and specially adapted offers – but also more fun-oriented spaces and services, such as gyms and sports facilities (cycling, tennis, swimming pools, golf courses), stopover packages, and local activities organised by the hotelier, our establishments are ideal stopping-off points to work and unwind.
From premium five-star hotels to more functional establishments, all our hoteliers will give you a warm and friendly welcome. Located in Europe, mainly in France and throughout the world, they always offer that little something special to share, to experience, to discuss or to eat, even during your business trips.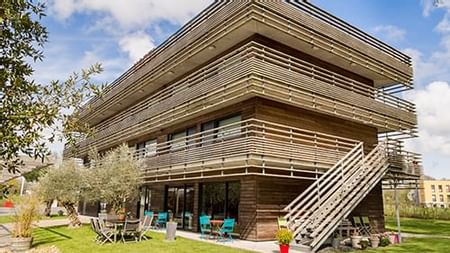 Saint-Nazaire , France
The Originals City,
Hotel Anaïade, Saint-Nazaire

(Inter-Hotel)

45 Route de Fondeline, 44600 Saint-Nazaire See on map
WiFi

Bycicle premises

Air-conditioned room

Free hotel car park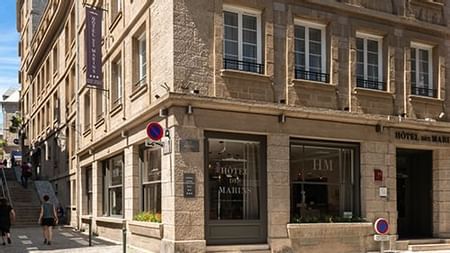 Saint-Malo , France
The Originals Boutique,
Hotel des Marins, Saint-Malo

(Inter-Hotel)

2, rue des Marins, 35400 Saint-Malo See on map
WiFi

Bycicle premises

Fee-paying hotel car park

Bar
Subscribe to our newsletter to receive our latest offers
SUBSCRIBE