Discover a full brunch experience
Discover a full brunch experience
While you may not associate brunch with France, this mid-morning staple has well and truly arrived in the country. Complemented with stunning settings and enviable menus, you can enjoy sweet and savoury treats on your next French break. Here are some fine hotel brunch experiences to book today.
Book now and take advantage of our special offer to enjoy a beautiful stay at a very low price!
What makes brunch in France so great?
Crisp pastries, freshly ground coffee, drizzled pancakes and melted Croque Madame; French brunch options are mouth-watering. Yet, it's not just about the quality of the produce. The atmosphere is everything when it comes to the brunch experience. From sophisticated, regal chateau settings to bucolic countryside estates, you can indulge in brunch at a well-dressed dining table or scenic outdoor terrace. With our Originals Hotels brunch experiences, you can make an afternoon out of your meal with post-brunch swims and spa treatments.
Heading to the Northern French Alps, Hotel Chalet-Hôtel Les Gentianettes serves up spectacular food in its two delightful restaurants. Both fashioned with traditional chalet wood and rustic décor, they're ideal settings to dine on a late breakfast or set menu. Highlights include enjoying raclette Français, a melted cheese extravaganza, under the alpine foothills and the ultimate brunch experience.
The French brunch experience at Originals Hotels
For a special celebration, The Hotel Le Manoir du Lys is an elegant option in the heart of the Andaine Forest. A former hunting lodge, this centuries-old hotel oozes style and sophistication. The Manoir du Lys restaurant is Michelin-awarded and renowned for its foraged woodland mushrooms and expertly prepared charcuterie. Follow up your special brunch with a dip in the magnificent pool complex or simply extend your epicurean experience with coffee in the gardens.
Nestled in the sleepy countryside of Île-de-France and just a short drive from bustling Paris, Domaine de Bellevue delivers a bucolic brunch escape. Its restaurant's patio doors open directly onto the countryside scenery, bringing easy-going energy to brunch. The gorgeous dining interiors and terraces are the perfect locations for appreciating a slow coffee and croissant experience. Elsewhere, the hotel's sauna, whirlpool and Turkish baths deliver unparalleled comfort for the ideal lazy afternoon.
Book a prized getaway with delectable French restaurants
For the best French brunch experiences, book an Originals Hotel stay in France. Home to mouth-watering menus set in magnificent surroundings, it's the perfect treat for foodies seeking a tranquil experience. Day trips await with world-class art and architecture when you book your next Originals Hotel.
3
HOTELS SELECTED FOR YOU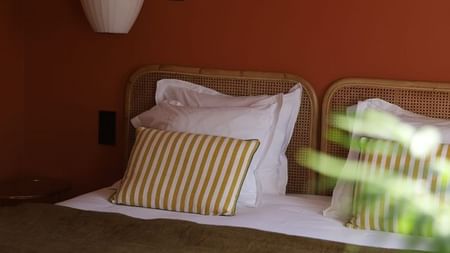 Neufmoutiers-en-Brie , France
Domaine de Bellevue,
The Originals Relais

(Relais du Silence)

19, rue de l'Église, 77610 Neufmoutiers-en-Brie See on map
WiFi

Air-conditioned room

Free hotel car park

Pets admitted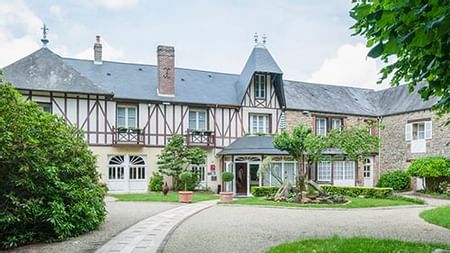 Bagnoles-de-l'Orne , France
Le Manoir du Lys,
The Originals Relais

(Relais du Silence)

Route de Juvigny sous Andaines, 61140 Bagnoles-de-l'Orne See on map
WiFi

Air-conditioned room

Free hotel car park

Pets admitted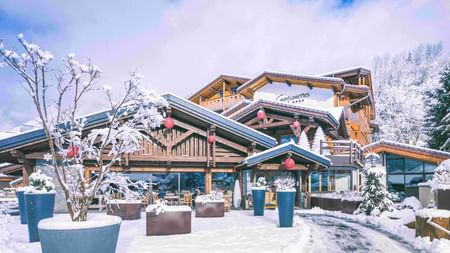 La Chapelle-d'Abondance , France
Chalet-Hotel Les Gentianettes,
The Originals Relais

(Hôtel-Chalet de Tradition)

73 route de Chevennes, 74360 La Chapelle-d'Abondance See on map
WiFi

Bycicle premises

Fee-paying hotel car park

Restaurant
Subscribe to our newsletter to receive our latest offers
SUBSCRIBE