Explore Nantes, France: What to see and things to do
Explore Nantes, France: What to see and things to do
Nantes is one of France's most important cities. In fact, it's ranked third after Paris and Lyon. And no wonder - its rich culture and history combine in an excellent location on the Loire river. Plus, it's only 30 miles from the Atlantic coast. It has abundant green spaces and a superb transport system. Read on for our tips on what to see and do in Nantes, France.
Unlock our short break offer and discover more with The Originals Hotels!
What is there to do in Nantes, France?
The city has so much to offer, so you won't be asking what to do in Nantes for very long! For starters, try some of the historical sights, like the Château des ducs de Bretagne. This large castle dates back to the 13th century. It was the Breton residence of the French monarchy before the Revolution. Nantes Cathedral is also pretty special. It took 457 years to finish and is a listed monument. For relaxation, you could try the Jardin des Plantes, the oldest of Nantes' many parks.
Nantes was the birthplace of science-fiction writer Jules Verne, and you can bet that the city honours him! The Jules Verne Museum is a good place to start. It's filled with artefacts, memorabilia and replicas of his inventions. Also visit Les Machines de l'Île, a Verne-inspired fantasy theme park.

Try Nantes cuisine
Nantes is renowned for its market gardens. It's also a major wine region. So gastronomy should definitely feature on your weekend in Nantes. There are some fantastic cheeses. Try Curé Nantais or Saint-Paulin, for example. Nantes is also famous for its Beurre blanc sauce, traditionally made with local Muscadet wine. It goes well with fish dishes. Seafood is excellent and plentiful in Brittany, and you can see it sold at Talensac market.
For those with a sweet tooth, Gâteau Nantais is a must-try. It's a rich cake, flavoured with rum and lemon. But if that's a bit too much, Nantes' fantastic Mâche lettuce makes a deliciously refreshing salad.

Hotels in Nantes, France
For central Nantes, we recommend booking into The Originals City, Hotel Novella, Nantes Station Centre. It's ideal for exploring the city on foot.
You can also try The Originals City, Hotel Novella Premium, Nantes East and The Originals City, Hotel La Closerie, Nantes North for comfort and convenience.
Nantes has so much to offer for city breaks and short escapes. So why not take a closer look?
3
HOTELS SELECTED FOR YOU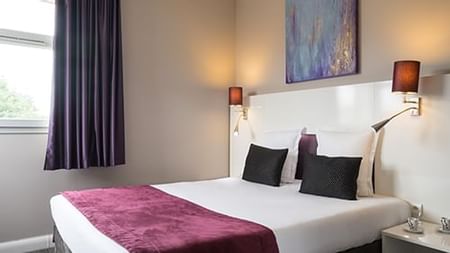 Carquefou , France
The Originals City,
Hotel Novella Premium, Nantes East

(Inter-Hotel)

8 Rue de l'Hôtellerie, 44470 Carquefou See on map
WiFi

Bycicle premises

Air-conditioned room

Free hotel car park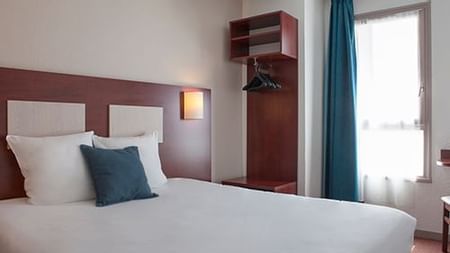 Nantes , France
The Originals City,
Hotel Novella, Nantes Station Centre

(Inter-Hotel)

38 Rue de Richebourg, 44000 Nantes See on map
WiFi

Bycicle premises

Pets admitted

Garage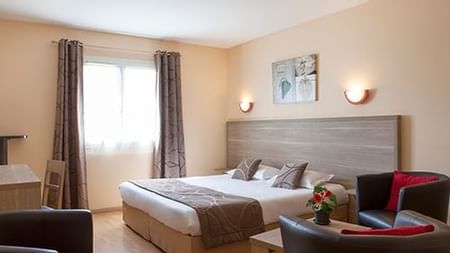 Thouaré-sur-Loire , France
The Originals City,
Hotel La Closerie, Nantes North

(Inter-Hotel)

32 Route du Chêne Vert, 44470 Thouaré-sur-Loire See on map
WiFi

Bycicle premises

Free hotel car park

Bar
Subscribe to our newsletter to receive our latest offers
SUBSCRIBE