Five Unmissable Gardens in the Dordogne
Five Unmissable Gardens in the Dordogne
Heading to the Dordogne for your holiday? Don't miss the chance to explore these magnificent gardens. See the best greenery in the region with this guide from The Originals Hotels. Choose a Vézac hotel for your base,and start your adventure. Unlock our Smooth Rate and stay at The Originals Hotels at the best price!
Les Jardins de Marqueyssac
It's no surprise that so many travellers want to visit Les Jardins de Marqueyssac. Officially listed as a National Historical Monument, these enormous gardens include an aviary, free-roaming peacocks, an enormous hedge maze, and more.
Give yourself plenty of time when you visit the Marqueyssac Gardens. It's best to allow yourself at least half a day, if not more. Be sure to wear comfortable walking shoes!
Les Jardins d'Eyrignac
If you visit Sarlat, don't miss these nearby gardens. Here you'll find 10 hectares of plant sculptures. If you want to walk, there are two different paths to choose, one of 2.5km and the other 4.5km. Both are easily accessible.
Choose a Sarlat-la-Canéda hotel for easy access to these gardens. The Originals City, Hotel Albizia, Sarlat-la-Canéda is a charming, family-run establishment that will give you a relaxing choice for your Sarlat accommodation.
Les Jardins Panoramiques de Limeuil
These gardens have spectacular views of the nearby medieval village. Smaller than some of the others, they measure just 2 hectares. If you just want to see the gardens, you can do so easily in an hour or two. However, if you come with the kids, you'll find plenty of family activities to keep little ones happy, including workshops, an escape game, and seasonal events.
Les Jardins de l'Imaginaire
For something different, take a stroll through the 6 hectares of these gardens, which overlook the Vézère River. They are full of art, allowing you to enjoy a 13-painting history of mankind. You won't need much time to enjoy these, so you can combine them with another garden.
Stay in a Sarlat hotel or, if you'd like to be closer, choose the nearby Le Moulin de Mitou, The Originals Relais in the tranquil town of Auriac-du-Périgord.
Les Jardins de Planbuisson
It will take you about an hour to explore this incredible bamboo park, and it's certainly worth the trip. This is the largest collection of bamboo species in Europe, as well as other exotic plants.
Choose The Originals City, de Bordeaux Bergerac as your base, and you'll be able to visit other natural sites nearby, such as the incredible local cave systems.
End Of Article
2
HOTELS SELECTED FOR YOU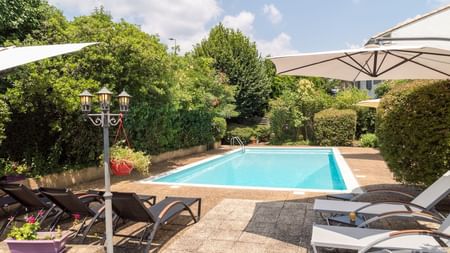 Bergerac , France
The Originals City,
de Bordeaux Bergerac (ex Inter-Hotel)

(Inter-Hotel)

38 Place Gambetta, 24100 Bergerac See on map
WiFi

24h access by automatic teller

Bycicle premises

Air-conditioned room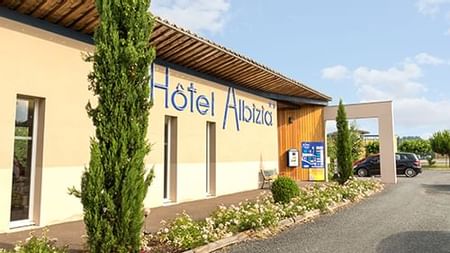 Sarlat-la-Canéda , France
The Originals City,
Hotel Albizia, Sarlat-la-Canéda

(Inter-Hotel)

Route d'Alsace Prentegarde Nord, 24200 Sarlat-la-Canéda See on map
WiFi

24h access by automatic teller

Air-conditioned room

Free hotel car park
Subscribe to our newsletter to receive our latest offers
SUBSCRIBE