Have fun and learn in Futuroscope
Have fun and learn in Futuroscope
Forget Disneyland - visit Futuroscope Park in France for a theme park that's like no other! Take the kids to Poitiers for an unforgettable trip to this thrilling, futuristic amusement park. Unlock our Smooth Rate and stay at The Originals Hotels at the best price!
The best Futuroscope rides
In a world of rollercoasters and thrill rides, Futuroscope theme park stands alone. The park is full of domed pavilions containing 3D and 4D shows that use the latest technology to surprise and thrill you.
The most popular rides in the park are Danse avec les Robots and Arthur the 4D Adventure. Danse avec les Robots has a great interactive experience, where you'll be strapped into a massive robot to join the fun of a futuristic dance party.
Making the most of Futuroscope
Unlike most theme parks, Futuroscope is open almost all year round, although it tends to close for a few weeks in January, and opening hours may vary according to the season.
To enjoy shows in English, you'll need to pick up a translator set at the gate. You can bring your own headphones for comfort, or buy a set of earbuds when you arrive.
Kids need to burn off some energy? Check out L'Arena, an enormous indoor playground with more slides than any youngster could dream of!
The best shows in Futuroscope
Adults should take a look at the schedule of evening shows, which often include performances by Cirque du Soleil. These provide you with a bit of sophisticated evening entertainment after the sun goes down.
Some of the daytime shows combine entertainment and education to help kids learn about the natural world. Le Monde de l'Invisible, L'Explorarium, and La Loi du Plus Fort show some of the everyday miracles of the world around us. They're great for inspiring interest in science and nature, and will delight young and old.
Hotels near Futuroscope
There are plenty of great options for accommodation close to Futuroscope. The Originals City, Hotel Continental, Poitiers is close to Poitiers station. If you're planning to visit the town as well as the theme park, it makes a great base.
Other hotels around Futuroscope, France, include the eco-friendly The Originals City, Hotel Alteora, Poitiers Futuroscope Site. This offers special family suites, so it's ideal if you're travelling with kids. Alternatively, for a more traditional French experience, stay at Château de Périgny, The Originals Relais, a gorgeously sophisticated converted castle.
End Of Article
3
HOTELS SELECTED FOR YOU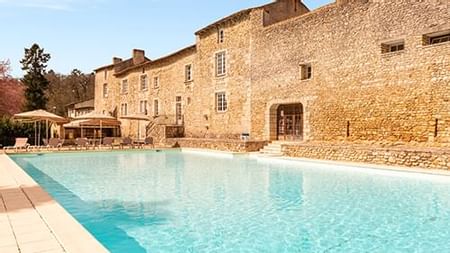 Vouillé , France
Château de Périgny,
The Originals Relais 40 Rue des Coteaux, 86190 Vouillé
See on map
WiFi

Bycicle premises

Free hotel car park

Pets admitted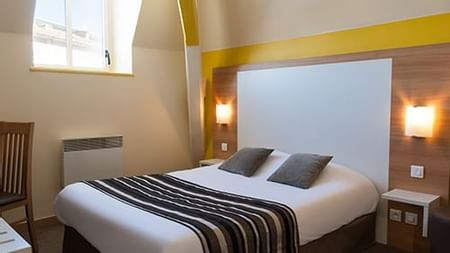 Poitiers , France
The Originals City,
Hotel Continental, Poitiers

(Inter-Hotel)

2 Boulevard Solférino, 86000 Poitiers See on map
WiFi

24h access by automatic teller

Bycicle premises

Pets admitted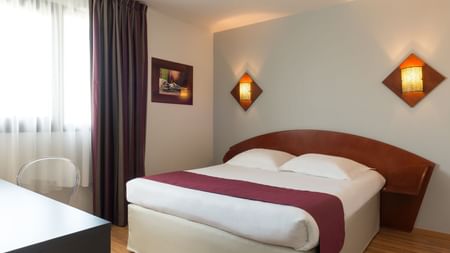 Chasseneuil-du-Poitou , France
The Originals City,
Hotel Alteora, Poitiers Futuroscope

(Inter-Hotel)

Avenue du Futuroscope, 86360 Chasseneuil-du-Poitou See on map
WiFi

Fitness room

24h access by automatic teller

Air-conditioned room