How to spend 48 hours in Paris
How to spend 48 hours in Paris
Paris - it's perhaps the most magnificent and stylish city in the world. There are so many things to do in Paris that it would take a lifetime to do them all. But with The Originals Hotels mini guide, we're here to help you make the most of your 48 hours!
Unlock now our Short Break offer and enjoy your stay at the Originals Hotels!
What are the most popular activities to do in Paris?
Paris is very much a walkers' city, so if you're wondering what to do in Paris, let your feet lead the way. Compact and coherent, it's no surprise that Paris is the home of the flaneur.

The Île de la Cité is a fine place to begin and Notre Dame is the star. If you're looking for outdoor activities in Paris, you'll find the famous flower market nearby. The Île de la Cité also makes a great place to begin a stroll by the Seine.
If you like a taste of the unusual, why not try the Saint-Ouen flea market. Once a favorite haunt of the surrealists, this market offers you a different side of Paris to the usual tourist sites.

Of course, if you prefer boutique shopping, Paris is unparalleled. The eighteenth-century streets of Le Marais are probably the best place to go. You'll find a welter of smaller shops as well as galleries and restaurants with a truly authentic Parisian air.
Are there many good activities to do with kids in Paris?
The French are very welcoming to children and you'll find plenty of amenities for them in Paris. For starters, Paris is well provided with green spaces where the kids can run free. The Luxembourg Gardens for example has tons of green space as well as tennis courts and architectural treasures.
If you're willing to travel a little, you'll also find theme parks just outside the city. Disneyland Paris is probably the most famous and accessible. But don't forget Parc Asterix. It's less crowded and cheaper, and, as well as fun characters, includes much of historical interest.
Where to stay in Paris?
In the heart of the city, it's sometimes difficult to know how to choose your accommodation. Luckily, at The Originals Hotels, we've got some top recommendations that won't let you down.
The Originals Boutique, Hotel du Vieux Saule, Paris le Marais is one of our most central Parisian hotels. Located in the heart of Le Marais, it's right next to the Pompidou Centre and a stone's throw from Notre Dame. Despite the location, this hotel is surprisingly quiet and its 26 rooms offer great comfort after a day's walking.
The Originals City, Hotel Lecourbe, Paris Eiffel Tower is a cosy and practical hotel, ideally situated for Paris's most famous landmark, the Eiffel Tower. But it's also close to the Luxembourg Gardens, the Louvre and much more.
For great views across the city, The Originals Boutique, Hotel Maison Montmartre, Paris is the place to stay. Just moments from the famous Moulin Rouge and not much further from the very centre of Paris, this is a modern and well-equipped hotel.
So now you have some top tips, why not booking your short break in Paris today?

3
HOTELS SELECTED FOR YOU
Paris , France
The Originals Boutique,
Hotel du Vieux Saule, Paris le Marais

(Qualys-Hotel)

6, rue de Picardie, 75003 Paris See on map
WiFi

24h access by automatic teller

Air-conditioned room

Pets admitted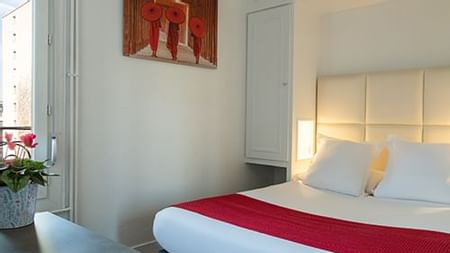 Paris , France
The Originals City,
Hotel Lecourbe, Paris Eiffel Tower

(Inter-Hotel)

28, rue Lecourbe, 75015 Paris See on map
WiFi

Pets admitted

Lift

Night porter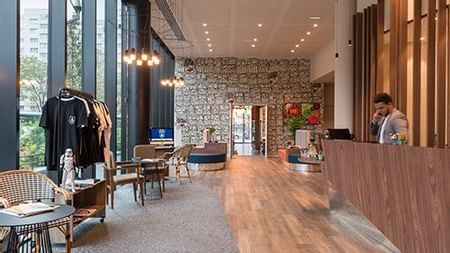 Paris , France
The Originals Boutique,
Hotel Maison Montmartre, Paris 32 Avenue de la Porte de Montmartre, 75018 Paris
See on map
WiFi

Pets admitted

Fee-paying hotel car park

Bar
Subscribe to our newsletter to receive our latest offers
SUBSCRIBE