Legendary Brittany: King Arthur, Merlin and more
Legendary Brittany: King Arthur, Merlin and more
Bring legends to life when you visit Brittany! Encourage curious kids in a landscape that has inspired myths and epic tales for centuries. Let The Originals Hotels guide you through Arthurian legends and more. Unlock our Smooth Rate and stay at The Originals Hotels at the best price!
Paimpont Forest: where myths walk
If you want to explore King Arthur's forest in France, this area west of Rennes is where you'll find it! The 40 square kilometres of woodland is said to be home to the Forest of Brocéliande, where many Arthurian tales took place. 
Wondering what to see in Brocéliande Forest in Brittany? Start with the Fontaine de Barenton, which is said to bring rainstorms. The Fountain of Eternal Youth is hidden nearby - but only those with a pure heart can find it! 
Don't miss the Vals Sans Retour, the valley of no return. Here Arthur's wicked half-sister, Morgan le Fay, enticed and imprisoned unfaithful lovers, watching them from the vantage point of the Rocher des Faux Amants. 
Château de Comper
Within the forest you'll also find the legendary home of the Lady of the Lake, beside the Château de Comper. This castle, which looks like it came straight from a fairytale, houses an Arthurian museum which is perfect for kids. 
Huelgoat Forest
The enormous mossy boulders of Huelgoat Forest make it seem otherworldly, so it's no wonder it has inspired so many legends. Visit the Devil's Grotto if you dare - but be warned, the path down to this secretive spot is narrow and slippery! 
According to Celtic legends, the boulders in the forest were thrown here by an angry giant. More myths say that King Arthur camped here, in the Grotte d'Artus, and even buried treasure somewhere in the forest. Will you be the first to discover his legendary hoard? 
The Lost City of Ys
The Lost City of Ys features in the legend of the Celtic King Gradlon and his rebellious daughter Dahut. This drowned city, which was swallowed by the ocean, is said to have been located in the Baie de Douarnenez. 
You probably won't find the lost city - but the windswept beaches and rugged landscapes of Douarnenez are sure to inspire you, anyway! 
Where to stay in Brittany
The Originals Access, Hotel Rennes West is ideal for visiting King Arthur's Forest. This funky hotel has a design inspired by 1950s Americana - but don't worry, the food is all French! 
In Douarnenez, stay at Clos de Vallombreuse, The Originals Relais. Its connecting rooms make it ideal for family groups, and it offers breathtaking views. 
The Originals City, Ara Hotel is a great, budget-friendly option in Landerneau. Bright and modern, it's a great base for exploring the mythical land of Brittany. 
End Of Article
3
HOTELS SELECTED FOR YOU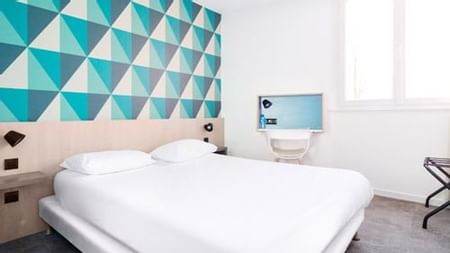 Landerneau , France
The Originals City,
Ara Hotel Route de Traon Beuzit, 29800 Landerneau
See on map
WiFi

Free hotel car park

Restaurant

Bar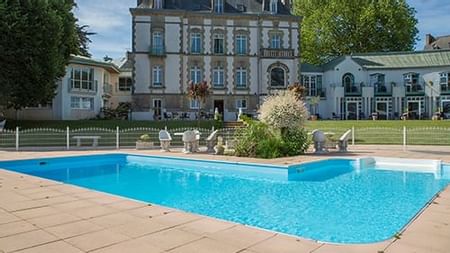 Douarnenez , France
Clos de Vallombreuse,
The Originals Relais

(Relais du Silence)

7, rue d'Estienne d'Orves, 29100 Douarnenez See on map
WiFi

Free hotel car park

Pets admitted

Restaurant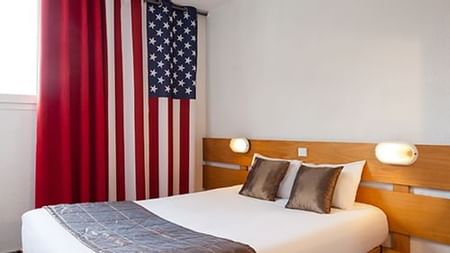 Vezin-le-Coquet , France
The Originals Access,
Hotel Rennes West

(P'tit Dej-Hotel)

5 Rue de Montigné, 35132 Vezin-le-Coquet See on map
WiFi

Free hotel car park

Pets admitted

Bar
Subscribe to our newsletter to receive our latest offers
SUBSCRIBE