Mountain bike tours around Brittany
Mountain bike tours around Brittany
Sometimes the most charming places in France are a little off the tourist trail. Brittany, for example, is full of enchanting sights. Luckily a bike is a great way to find these hidden gems. Whether you ride fast or slow, cycling lets you explore for yourself. Remote Brittany villages or historic castles, beautiful landscapes and coastal surprises are all available to discover when you take a cycling tour!
Unlock our smooth rate and enjoy your stay at a very low price with The Originals Hotels!
Cycling holidays in France
If you're taking your mountain bike to France, you have a treat in store. The French take their bikes very seriously. That means there are lots of facilities for a great cycle trip, including some of the most beautiful cycleways in the world. Cycling in France never gets boring because it's just so varied.

Cycling in Brittany
Up in the north of France, Brittany is home to some of the best biking opportunities. With its rich history and geography, there's plenty to explore. The region has prehistoric stone circles, medieval villages, bustling markets and the stunning Brittany coast. There are just so many places to see in Brittany, and your bike is the best way to see them.
Where to stay
For your Brittany cycle tour, you'll want a well-situated and comfortable base. Here at The Originals Hotels, we've got some tempting offers. Take Grand Hotel de Courtoisville - Piscine & Spa, The Originals Relais, for example. Situated in the historic port town of Saint-Malo, it's ideal for exploring the coast by mountain bike. In addition, the hotel itself offers an indoor swimming pool and wellness area, which is a great place to relax after your rides.
Manoir des Indes, The Originals Relais is a fantastic 4-star hotel in the city of Quimper. The hotel offers you excellent accommodation in a former château. The location is superb, too. At the confluence of three rivers, Quimper is close to some of the greenest regions of Britanny. You'll be able to visit cider producers by bike, as well as white sand beaches and secret coves on the coast.
Also consider LeCoq-Gadby Hotel & Spa, The Originals Relais in historic Rennes. It's an eco-hotel with wooden architecture where respect for the environment accompanies hospitality. When you're based here, the Brocéliande Forest, Mont Saint-Michel and the Cancale Oyster Museum are all within biking distance. There is something to tempt all tastes, so take a look!

2
HOTELS SELECTED FOR YOU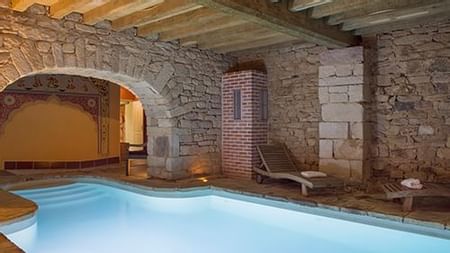 Quimper , France
Manoir des Indes,
The Originals Relais

(Relais du Silence)

1, allée de Prad ar C'Hras, 29000 Quimper See on map
WiFi

Bycicle premises

Free hotel car park

Restaurant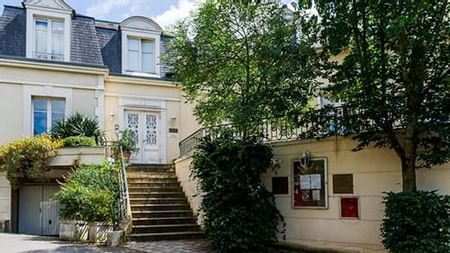 Rennes , France
LeCoq-Gadby Hotel & Spa,
The Originals Relais 158 Rue d'Antrain, 35700 Rennes
See on map
WiFi

Fitness room

Bycicle premises

Free hotel car park