Plan your Easter holidays with kids in the Loire Valley
Plan your Easter holidays with kids in the Loire Valley
The Loire Valley is a rich and elegant region bursting with fun activities for families. The entire area from Sully-sur-Loire to Chalonnes has UNESCO World Heritage status, thanks to the visual alchemy of fairy-tale castles and picturesque waterfronts. For families, the castles in the Loire Valley make fun excursions, from garden mazes to art trails. If you're looking for things to do in the Loire Valley with kids, we've got you covered.
Unlock our short break offer and stay at The Originals Hotels at the best price!
Explore the Loire Valley with an Easter break
Loire Valley family holidays are perfect Easter excursions. Castles remain open and gardens are in full bloom. The rising temperatures and vibrant spring colours provide perfect action-packed settings for valley walks and boating trips.
If you're lucky, you can experience one of the region's treasured family festivals and Easter celebrations. The annual Joan of Arc Festival is a colourful costumed celebration with Joan of Arc making her way through Orleans' centre. If you can't make this festival, medieval fun still awaits in the many castles in the Loire Valley.
Discover fairy-tale chateaux
Château du Rivau, the Originals Collection is a spectacular place to stay near the small town of Lémeré, in France's Indre-et-Loire department. Explore the castle, gardens and enjoy meals made from the vegetable garden. Enjoy the wellness area, taste the estate's wine and let the kids explore the fourteen magical gardens. This location is great for visiting the Abbey of Fontevraud, the Chateaux de Chambord and Chenonceau Castle, which are among the best chateaux in Loire Valley.
Cycle on the banks of the Loire
Set near the Cher River, in Joué-les-Tours is the Château de Beaulieu et Magnolia Spa, The Originals Relais a beautiful estate with a family spirit, making it one of the best places to visit in Loire Valley. With a spa, tennis courts, bicycles for rent, extensive French gardens and even a mini-golf course, this is a great castle hotel for family fun and relaxation.
Explore the old town of Saumur
Stay in an old hunting lodge at The Domaine de Presle Saumur, The Originals Relais and let the kids enjoy the heated outdoor pool and large park. Discover the small town of Saumur and "land of horses" overlooking the Loire River.
Choose the best places to stay in the Loire Valley this spring with an Originals Hotels booking for the perfect family holiday in the Loire Valley.
3
HOTELS SELECTED FOR YOU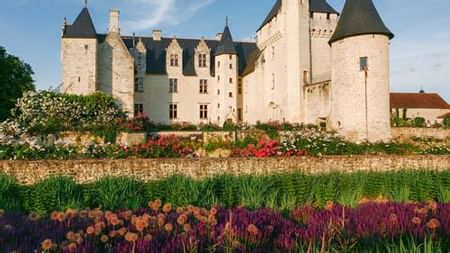 Lémeré , France
Château du Rivau,
The Originals Collection 9 Rue du Château, 37120 Lémeré
See on map
WiFi

Air-conditioned room

Free hotel car park

Restaurant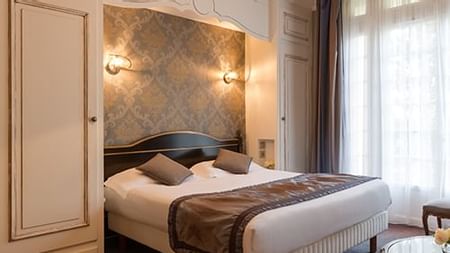 Joué-lès-Tours , France
Château de Beaulieu et Magnolia Spa,
The Originals Relais

(Relais du Silence)

67, rue de Beaulieu D207, 37300 Joué-lès-Tours See on map
WiFi

Bycicle premises

Air-conditioned room

Free hotel car park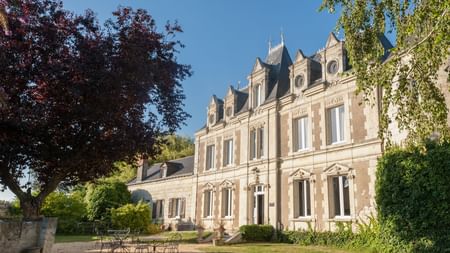 Distré , France
Domaine de Presle Saumur,
The Originals Relais 2425 rue du Cholet, 49400 Distré
See on map
WiFi

Bycicle premises

Free hotel car park

Restaurant
Subscribe to our newsletter to receive our latest offers
SUBSCRIBE