Take a city break to Rennes
Take a city break to Rennes
Rennes is a city of art and history and the perfect place for a cultural weekend break! With over 2000 years of history, there's plenty of heritage here. Rennes also has a young population and a vibrant cultural centre. Read on for our highlights of Rennes and the surrounding area.
Unlock our short break offer and plan your getaway with The Originals Hotels!
Visit Rennes for culture and history
As the capital of Brittany, Rennes has a lot of historical significance. Rennes was an important city in Roman times. You can still visit the Parliament of Brittany, which was active until the Revolution. There are many other sights for the historical explorer, like the Modelaises Gates in the medieval fortress. Rennes is particularly famous for its half-timbered houses. And of course, don't forget the magnificent Rennes Cathedral.
For more culture, you can view the Fine Arts Museum's contemporary artworks. But it also has works dating back to ancient Egypt if you like your art with some maturity! For outdoor relaxation, try the Thabor Park, with its beautiful rose garden and aviary.

Attractions beyond Rennes
There are so many things to do in Rennes you might not leave the city, but if you do, there are more treats in store. Visit the ancient port of Saint-Malo and its city walls. Nearby Cancale is also worth a trip, particularly if you like oysters. Just 40 minutes from Rennes is the walled town of Vitré. It's a gem for history lovers, having changed little in 500 years.

Nature lovers will enjoy the Brocéliande Forest. Romantic types will like it too, as it's associated with Arthurian legend. The Vilaine River is perfect for leisurely walks. You can stop off at charming villages and river ports along the way for some refreshments. Other natural attractions include the Gannedel marshes, Île-aux-Pies cliffs and Corbinières valley.

Hotels in Rennes
For top city centre locations, try The Originals City, Hotel Le Sévigné, Rennes Station or LeCoq-Gadby Hotel & Spa, The Originals Relais. Both offer you a perfect base for exploring Rennes on foot.
We also recommend Le Germinal, The Originals Relais, which has one of the region's best restaurants. And The Originals Boutique, Hotel La Chaussairie, Rennes Chartres de Bretagne is perfectly situated between city and country.

3
HOTELS SELECTED FOR YOU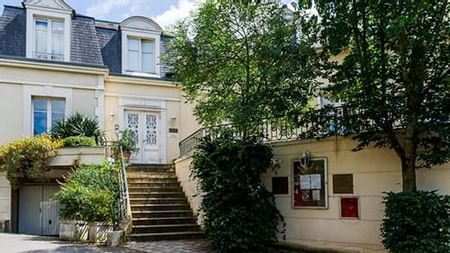 Rennes , France
LeCoq-Gadby Hotel & Spa,
The Originals Relais 158 Rue d'Antrain, 35700 Rennes
See on map
WiFi

Fitness room

Bycicle premises

Free hotel car park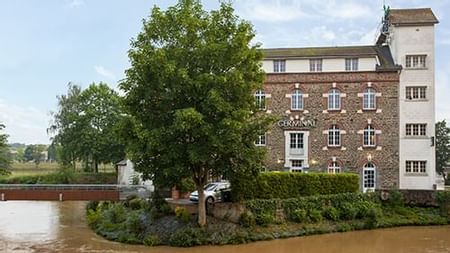 Cesson-Sévigné , France
Le Germinal,
The Originals Relais

(Relais du Silence)

9, cours de la Vilaine, 35510 Cesson-Sévigné See on map
WiFi

Pets admitted

Restaurant

Lift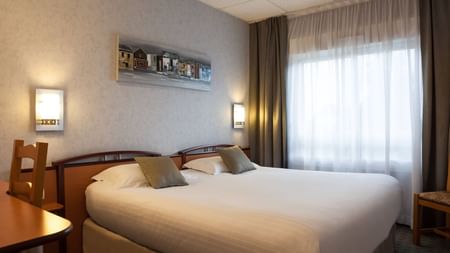 Chartres-de-Bretagne , France
The Originals Boutique,
Hotel La Chaussairie, Rennes Chartres de Bretagne

(Inter-Hotel)

30 Avenue de la Chaussairie, 35131 Chartres-de-Bretagne See on map
WiFi

Fitness room

Bycicle premises

Pets admitted
Subscribe to our newsletter to receive our latest offers
SUBSCRIBE