Treat yourself with a unique dining experience next Christmas
Treat yourself with a unique dining experience next Christmas
Winter in France is an enchanting season. From outdoor sports in the mountains, to celebrated Christmas events in cities like Lyon and Rennes, there's plenty to entertain all tastes. Read on for our winter break suggestions, plus some great accommodation to get the best out of your trip.
Unlock now our gourmet experience offer and enjoy a memorable stay at the Originals Hotels!
France in winter
Winter, especially Christmas, is a magical time in France. Traditional illuminations are a treat to see. All the country's towns and cities light up their buildings and attractions for the season. For example, in Rennes, spectacular illuminations highlight the city's heritage sites, streets, squares, and along the river.
Meanwhile in Lyon, there's the celebrated Fête des Lumières, a four-day city-wide celebration of illuminations designed by renowned artists. Lyon's famous Marché de Noël is another great draw. There you'll find seasonal delicacies from local farms, traditional crafts and gifts galore for friends and family.
Seasonal gastronomy
Of course, the food culture in France is second to none. A traditional French Christmas brings turkey with chestnut stuffing, foie gras and escargots. If you're travelling to Lyon, its cuisine has some particular winter favourites - hearty dishes like coq au vin and sweet treats such as marrons glacés. It's worth seeking out the local cuisine in Lyon's famous bouchons, some of the most authentic restaurants in France.
In Rennes, too, the Christmas offerings are a delight for the tastebuds. You can wander around the city's main Christmas market, a real wonderland. Taste the mulled wine or try some freshly made crèpes or galettes. Of course, Rennes also has a host of superb restaurants, specializing in local fish and gourmet seafood.
Where to stay
If you fancy a luxury hotel in the Loire valley, we suggest La Mare aux Oiseaux, The Originals Collection. It's set in the heart of Brière regional nature park, yet it's also not far from the sophistication of Rennes and Nantes. In the same region, you should also consider Le Manoir du Lys, The Originals Relais for a Christmas trip with nature and calmness, not to mention a Michelin-starred restaurant.
So why not book your gourmet Christmas now?
2
HOTELS SELECTED FOR YOU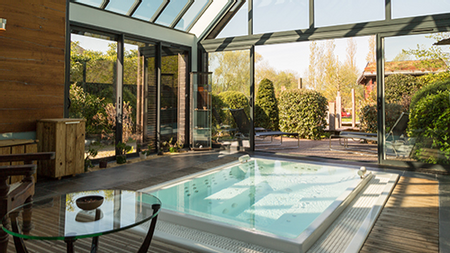 Saint-Joachim , France
La Mare aux Oiseaux,
The Originals Collection

(Relais du Silence)

223, rue du Chef de l'Île Fédrun, 44720 Saint-Joachim See on map
WiFi

Free hotel car park

Pets admitted

Restaurant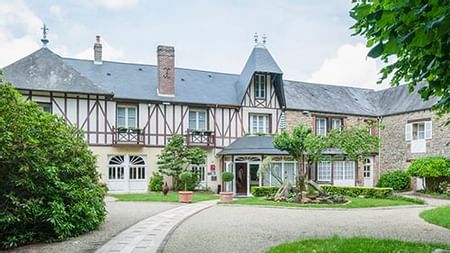 Bagnoles-de-l'Orne , France
Le Manoir du Lys,
The Originals Relais

(Relais du Silence)

Route de Juvigny sous Andaines, 61140 Bagnoles-de-l'Orne See on map
WiFi

Air-conditioned room

Free hotel car park

Pets admitted
Subscribe to our newsletter to receive our latest offers
SUBSCRIBE